Multichannel Inventory Management: What You Need to Know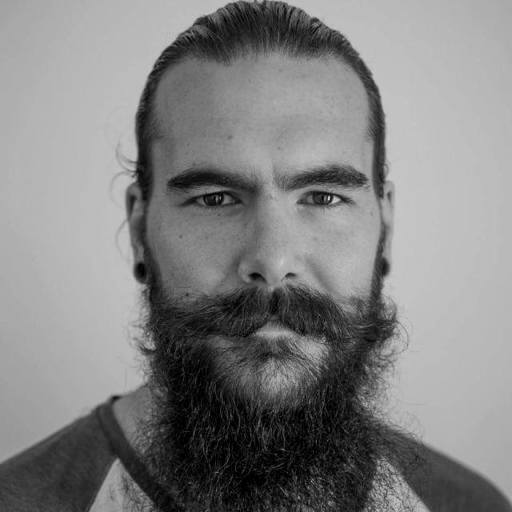 Phil Forbes | 5 min read
Subscribe to stay updated
Great!
You're now subscribed!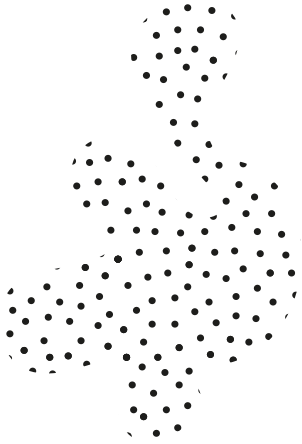 In today's retail landscape, shoppers are inundated with choice.
Traditionally, they could buy from a brick-and-mortar store, although COVID has recently decimated this channel.
They can make a purchase online where there are more places to shop than any other period in history.
The choices are endless.
Amazon, Walmart, a Shopify or BigCommerce store, an Etsy store, a custom platform-agnostic ecommerce store, or even social networks like Pinterest, Facebook and Instagram.
They can buy any time of day from whichever shopping channel is the most convenient.
They don't want to wait to make a purchase, and they want their order delivered as soon as possible with a seamless brand experience.
Today, merchants have to compete in this multichannel environment and need to sell their products where potential customers are shopping, which is everywhere.
This means expanding their presence and retail operations across multiple platforms. This is a simple answer that hides a lot of complexity.
Keeping inventory straight when you are selling on multiple sales channels is difficult.
Add multiple warehouses and it gets even harder. The slightest mistake in a simple stock management chart can cause irate customers, overselling, and lost sales.
It's also incredibly difficult to maintain a consistent customer experience from channel to channel.
In this article, we will look at multichannel inventory management, specifically these topics:
What is multichannel inventory management

Why you need it

What are the challenges of multichannel sales

The benefits of optimal multichannel inventory management

What features to look for in multichannel inventory management software
Let's get started.

What is Multichannel Inventory Management?


Multichannel inventory management is the process an ecommerce business uses to track orders from multiple sales channels and match those orders to inventory that could exist in multiple locations including warehouses, retail stores, and fulfilment centres.
A key concept to multichannel inventory management is a single source of truth in inventory data.
Each department of your company may need access to inventory numbers for different reasons. Therefore, this data should be accurate and everyone should see the same numbers in real-time.
Why Multichannel Inventory Management?
Inventory is the backbone of an ecommerce business. Maintaining accurate inventory levels in a multichannel retail environment is key to being competitive in the marketplace and creating a powerful customer experience.
Along with accurate, centralized inventory, multichannel inventory management creates a consistent experience for shoppers, no matter where they order or interact with your brand.
Your customers don't need or want to know the complicated steps required to manage products across multiple sales channels and warehouses.
They just want what they ordered, promptly, with no backorders, whether they buy your product from Amazon, Shopify, or Instagram.
When a multichannel inventory management system is working the way it should, inventory is always accurate and up-to-date.
Customers can order from any of your sales channels and have it shipped however they desire.
This is not an optional convenience. Consumers expect this shopping experience.
If they don't find it at one retailer, they will find another that provides it.
So it's important that you not only deliver in a timely manner but you create an unforgettable unboxing experience to keep them coming back.
Multichannel Challenges


Once you have implemented a multichannel ecommerce strategy, you need an inventory management system that can handle it.
Without a multichannel inventory management system in place, you won't be able to keep up and will run into these kinds of issues:
Overselling
If the inventory across all your sales channels isn't tracked correctly, you could sell the last item in stock on one platform while it still is listed on others.
This could cause customers who wanted priority delivery to wait on a backorder or even cancel their orders altogether.
Overstock
Along with not having enough stock, inaccurate inventory could result in having too much stock. This will restrict cash flow due to storage fees and insurance on this inventory.
Wasted Space
Having too much stock also wastes space. Overstock inventory that isn't moving is filling the space you could use for products that are selling well.
Poor inventory visibility
If your inventory isn't accurate, it will be difficult to predict future sales accurately. You need to track inventory properly to forecast future sales.
Shipping delays
If an item's count is incorrect, or it isn't where your inventory system says it is, you cannot offer your customers fast shipping times.
Poor customer experience
Modern consumers expect certain things in their shopping experience.
They are used to multiple fulfilment options, which you can only provide if you have accurate inventory counts for each of your locations.
Successful multichannel ecommerce is more than just making sure you list your products on multiple sales channels.
It's hard enough to keep track of inventory levels on a single platform.
Add a few more sales channels and inventory management can become a catastrophe. 
Let's look at how we would expect an order to be handled in a multichannel inventory management system to tackle the challenges presented by multichannel ecommerce.

A Multichannel Inventory Management Example
If a multichannel inventory management system works correctly, the customer's buying experience will be simple.
A lot is going on behind the scenes, but this should not complicate the order process.
Let's look at that experience.
The customer finds the product they want on your website.

At checkout, the customer enters their zip code and is given the option to have the item shipped to their house, which will take seven days or pick it up at a nearby store a day later.

The customer chooses to pick it up at the store and pays for it.

The customer picks up the order the next day.
That is about as easy as it can get.
But in the background, a lot is going on.
Here is what has to happen to make this order process run smoothly.
Using the customer's zip code, the website finds the nearest warehouse with the item and calculates the shipping rate and delivery time

Also using the customer's zip code, the website finds the nearest stores and checks the store inventory levels.

After the customer completes their purchase, the specific store's inventory is updated as well as the global inventory.

All other sales channels then receive the updated global inventory count, so stock isn't oversold.

The order is sent to the store, and an employee picks the order and sets it aside.

The order is finalized once the customer picks it up.
Most of this process happens automatically. The only manual part is picking the order.
So not only is the order process simple for the customer, but also relatively simple for store and warehouse employees.
The right multichannel inventory management system lowers overhead costs, lets employees focus on more high-level activities and keeps your business running smoothly.

Benefits of Multichannel Inventory Management
The example above highlighted a few features of multichannel inventory management.
The right system will not only handle orders across multiple sales channels, it will do much more for your organization:
Warehouse staff can pick and ship items quickly without checking multiple systems or making phone calls to find the item at other locations.

Retail workers can help customers quicker by knowing whether a product is in stock or has to be ordered.

Purchasing managers can see trends in sales, know exactly what they have in stock, and know exactly when they have to reorder to be sure they don't run out of stock.

Operation managers can make changes to increase efficiency because they have access to accurate, real-time inventory KPIs.

Warehouse managers can assign tasks easily and efficiently because they know what they have in stock and will not have to waste time on inefficient manual inventory processes.

Finance will have a direct view of how much is invested in inventory and how quickly it is turning over.
The benefits you get from a multichannel inventory system are many and will touch every part of your enterprise.
Now let's look at the features you need to look for in multichannel inventory management software.

What to Look for in Multichannel Inventory Management Software


There is no way to have a streamlined supply chain if you are tracking inventory separately at multiple locations.
Not only will it increase your workload, but you will work with fragmented data, making it impossible for your business to operate across channels.
You also won't have the inventory visibility you need to handle seasonal sales surges.
A multichannel inventory management system will allow you to focus on your business rather than the issues you have with your inventory.
The right system will streamline your workflows and allow you to easily track and manage inventory, and sales and purchases across all sales channels.
There are quite a few options when it comes to finding the best multichannel inventory software for your business.
To choose the right software, you need a clear idea of your business needs, so you can find the right software that has those features.
Here are some features to look for.
Sales Forecasting
There is a wealth of information in your sales and inventory data that can forecast sales, improve profitability, and guarantee that you always have the correct amount of inventory.
Historical data will allow you to easily calculate daily sales units, delivery lead times, safety stock levels, and reorder points.
The right multichannel inventory management will do this for you.
Barcoding and Scanning
A multichannel inventory system should make your business run more smoothly.
One way to simplify inventory, sales, and purchase processes is by using barcodes and scanning products quickly, instead of manually entering them into your system.
Make sure the system you choose integrates with your scanners and barcode system.
Real-time Updates
With multiple stores and multiple sales channels, your product could be at many places around the globe and orders can come from any of your channels.
The only way to keep inventory straight in a complex environment like this is real-time updates.
Without real-time updates, you risk backorders and irate customers.
Location Functionality
If you have multiple warehouses, you want functionality that will allow you to tag inventory by geographical or relative location.
This will allow for an in-store pickup feature and optimize shipping times by sourcing products close to the customer's location.
Integrations
The key to multichannel inventory is synchronization.
Therefore, one of the first things to check in the system you are vetting is that it integrates with all the sales channels that you currently use.
You also need to make sure that the system integrates with any financial or ecommerce accounting systems used in your business like Quickbooks.
Customization
Not every business is the same. A solution may have all the features you need, but it also may have more than you need.
The right inventory system will allow you to customize it so users can access what they need without unneeded features impeding productivity.
Most importantly it must be designed to scale with your business.
Inventory management tools do require manual onboarding and nothing is worse than needing an upgrade in the middle of your busy season.
Conclusion
Selling your products on more sales channels is a great way to expand your ecommerce business and take advantage of the current market acceleration.
But this is not a simple task.
Handling orders and inventory on more than one channel requires an inventory management system that synchronizes inventory changes and orders across the marketplaces you sell on.
Without the right system, you may run into overstock, overselling, shipping delays, and other issues that occur when inventory is not accurate.
The result is stressed employees, unhappy customers, and increased costs.
Choosing the right multichannel inventory management system for your business is key to more profit, lowered costs, and satisfied customers.
What are the features you look for in a multichannel inventory management system?