Using Attraction Marketing To Scale A Business | Packhelp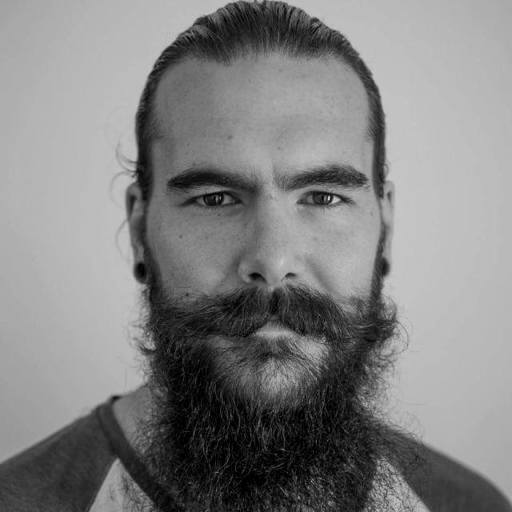 Phil Forbes | 5 min read
Subscribe to stay updated
Great!
You're now subscribed!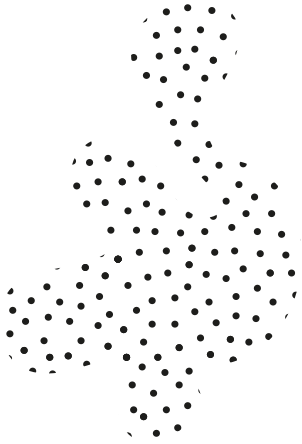 Every good business owner knows that the ideal client is one who comes looking for you.
They already know what they want, and your product or service is an obvious choice.
But how do you trigger this response in potential customers?
What can you do to make them gravitate toward your business offerings? 
That is where attraction marketing comes in.
While most forms of marketing use a sales-pitch approach like SMS marketing. Attracting customers to your business using attraction marketing is a more subtle, relationship-based marketing method. That makes the strategy very effective.
So, how do you do attraction marketing?
Let's dig a little deeper. 
What is Attraction Marketing 
Attraction marketing shows the desirability of your product without telling your customer to buy it.
This can be done by sharing personal experiences, which, in turn, creates an emotional connection.
Edible fast-moving consumer goods constantly use physical forms of attraction marketing, especially drinks and snacks.
Read about convenient, attractive designs for takeaway packaging
Attraction marketing is commonly seen in supermarkets in the form of free samples. 
At no point, you buying the product is ever mentioned. However, after trying the product, there's an increase in your wanting to buy that product.
On the same note, an online attraction marketing campaign offers free high-value content in advance without asking for anything in return. 
This form of inbound marketing answers the question, 'How has this product made your life better?'
You combine the brand's reputation with your own by answering this question.
What better way to connect with your target audience than to share your knowledge of the products? After all, no one knows your brand better than you.
Look at how Neil Patel, who offers digital marketing services, executes his attraction marketing campaign. 
He offers free SEO training and services to help online businesses optimize their websites. 
By using similar tools, you will not only be the owner of your brand, but you will also become its most vocal ambassador.
When included in all the marketing funnel stages, attraction marketing efforts work well with traditional marketing methods.
That is especially true for an online business that seeks to reach out to like-minded people.  
How Can Attraction Marketing Help Your Business 
Attraction marketing techniques aim to generate leads and increase traffic.
They also promote customer retention and engagement, which usually translates into loyal customers.  
Studies by Stackla show that up to 51% of consumers feel that less than half of brands are authentic.
In comparison, 92% of marketers believe their brands come off as authentic.
Why this discrepancy? It all comes down to trust.  
Some 81% of buyers say they need to be able to trust a brand before making a purchasing decision.
By giving them a 'taste' of high-quality products, you can establish a high level of trustworthiness and draw positive attention to your business. 
Read how to build a trustworthy supplement brand
This form of brand visibility is the first step to a successful attraction marketing campaign and will help build trust and maintain your relationship with clients.
It also creates a sense of optimism around your brand.     
5 Strategies to Improve Your Attraction Marketing 
A quick search online will give you tons of articles advising you on how to go about your attraction marketing campaign.
But with so many tips, it's easy to become overwhelmed. Here are five simple attraction marketing strategies to get you going.
1. Select the Ideal Marketing Platform
When delving into the art of attraction marketing, choosing platforms compatible with your brand message is essential.
What platform will offer maximum visibility? If it's a website, which type of website appeals to customers? 
For example, when you create content, you can share your authentic story via personal blog posts. Long-form content can then be rehashed in a post on social media and websites–and via targeted email marketing campaigns.
That will allow you to collect analytics for SEO and help you in tracking your emails to keep your leads engaged.  
Author Neil Gaiman, for instance, has millions of Facebook followers and uses the platform to give away books.   
Whether it's Facebook, Twitter, or any website, your choice will depend on where your target audience is most likely to be and the types of content you offer. 
But before choosing your marketing platform, you must create a comprehensive buyer persona. 
2. Define Buyer Personas
'Buyer persona' is one of those marketing buzzwords people like to throw around.
But what does it mean? 
Defining your buyer persona(s) involves identifying your clients' demographics, interests, and backgrounds.
That's one of many marketing techniques — including e-commerce marketing strategies —  that help businesses identify the ideal customer.          
To create a buyer persona, follow these steps:
Conduct interviews to identify your buyers' goals, needs, and wants. Answer the question '

What motivates your buyers?

'  

Identify the challenges

your customers face. Once you know the problem, provide a solution. 

Segment your buyers

by grouping those with similar characteristics, demographics, and backgrounds.  

Organize the information gathered into a buyer persona template.  
Once you have your buyer personas, determine how your products will solve your clients' requirements and tailor your attraction marketing content to communicate with them. 
For example, when selling fitness supplements, your buyer persona will likely be a 20 to 40-year-old who appreciates simple messaging from a health-oriented and transparent company.
And, when you're a small bakery business like Browniegod, you'll want to find enthusiasts of goods baked in small batches, in a homelike atmosphere. Here's what the CEO & co-founder, Kanita Ramaxhiku, had to say about the UK, the brand's primary market:
By understanding your target market, you will likely generate more qualified leads and eventually increase conversion rates.  
3. Use a Conversational Tone in Blog Posts 
Blogs should be easy to read.
Using a conversational tone in your blog will create those all-important human connections.
By talking to your core audience in a personable manner, you show that an authentic person expresses their personal success story. 
A study shows that 247% more readers finished reading an article written in a conversational tone than a formal one.
They also spent an average of 4:45 minutes reading it compared to 1:22 minutes spent reading the formal article. 
The difference is quite staggering, so how do you keep your prospective clients scrolling?
Here are some simple tips for writing in a more conversational tone. 
Write in the second-person active voice.

Using 'you' to address readers tells them that you speak to them directly, and it will inspire confidence in your brand and encourage them to take action.

Use short sentences and paragraphs

. These are much easier to process. 

Show emotion

and let your personality shine through. Your campaign content will be more attractive as readers will 'hear your voice' as they read.  

Ask questions.

When readers come across an engaging question, they take time to reflect, and you have their full attention.   

Read your content out loud.

Hearing the words spoken allows you to hear what they will sound like in the readers' heads. Edit sections that are too complex. 
This blog post by Ann Handley of Marketing Profs, which sells online marketing courses, is an excellent example of using a conversational tone. 
Her use of a conversational tone makes a connection by using informal language (mmkay?) that mimics how real people speak.
The short statements make it easy to read, and this writer's tone also reflects their personality. 
4. Explain Product Features and Usability 
A vital component of this marketing strategy is being able to provide answers to customer questions. Explain the features of your product and make sure to:
Mention the name of the product

Link to informative web pages

Make a connection between critical features and real-life tasks

Give examples of pain points your product can solve

Educate customers to help them learn about the brand's concept 
Customers should understand what purpose your brand will serve in their lives.
Remember, an accurate depiction of what your products can or can't do generates trust.
That means being honest and transparent while highlighting the unique selling points that will benefit potential clients.
5. Avoid Generic Marketing Content 
Readers have access to websites and blogs about anything under the sun.
That is why your marketing efforts have to be relevant to your clientele.
Look at these search results for '10 ways to fix a slow computer'. 
Apart from the number of solutions offered, all these results will likely tell you the same thing.
There is no incentive for the reader to choose one search result over the other.
Attraction marketing techniques will help you provide valuable content and create authentic connections. 
Focus on laser-targeted buyers and use your buyer personas to deliver tailor-made content that resonates with your ideal client. 
Alo Moves offers online fitness and yoga classes and has made a concerted effort to generate content.
They encourage potential clients to provide information about their interests and goals using a quick online survey.
The platform then matches them with a compatible trainer and tailor-made workout schedule. 
In addition, your answers will be reflected on the onsite website content you see.
For example, a yoga lover will see recommendations about meditation, while a fitness lover will have links to core training. 
Source: Alo Moves
Personalisation goes a long way to establishing and cementing a genuine connection with your customers and will encourage them to return. 
In Closing 
Attraction marketing is a subtle way of promoting your brand by offering valuable content to potential customers.
It is an essential part of marketing that you cannot afford to ignore. 
By following these simple steps, and creating a buyer persona, you will be able to engage with your ideal client on a platform that offers maximum visibility. 
Using a conversational tone and avoiding generic content also allows you to show authenticity to customers and creates a personal connection with them.
Don't forget to provide comprehensive information about your product's features and usability openly and honestly.  
Follow these tips, and your business will be well on its way to success.
About the author: Michal Leszczyński
Michal is immersed in developing, implementing, and coordinating all manner of content marketing projects as the Content Marketing Manager at GetResponse.
He has 10-plus years of expertise in online marketing with a Master of Science Degree in Strategic Marketing and Consulting from the University of Birmingham (UK).