Boxes For Direct Contact With Food
Kate Wright | 5 min read
Subscribe to stay updated
Great!
You're now subscribed!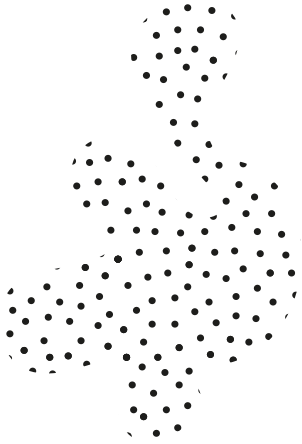 Not many boxes are designed for direct contact with food, but Packhelp's offer includes such a product in two versions.
Our Boxes For Direct Contact With Food
We know that a cupcake can be a simple yet great gift. Or a handmade chocolate. They might also be your product. That's why we decided that our offer needs to include boxes for direct contact with food. Therefore, we added two types of boxes to our family:
Light and perfectly serving their purpose. They are mostly vertical, made of high-quality paper Chromocard. They easily open and secure the product. They are available in several sizes, with possibility of print inside too. However, it is advised that for direct contact of food, the boxes should not include this option. They are also verified with an ISEGA certificate.
Stylish and modern. Two piece product boxes are more flat in their shape, which allows including additional elements inside the box. Both the lid and box are made of high quality paper Arktika, with double-coated front and 275g/m2 grammage. The additional option is print inside, but - as in the case of classic boxes - it is advised not to do so if the box is supposed to be available for direct contact with food. The boxes are available in several sizes and are certified with ISEGA as well.
Securing The Products 
The ISEGA certification is a guarantee that materials used in the production of boxes for direct contact with food from Packhelp are free from heavy metals and other chemical pollutions.
Therefore, the boxes are perfect for direct contact with food. Additionally to that primary feature, they are crafted for better exposure of smaller products. They also secure the product during the transport and provide a space for storing too. And since they are eco-friendly, you do not have to worry about the insights.
Ordering Boxes For Direct Contact With Food
Remember, we value transparency when it comes to our price. Our editor will always give you the exact price, including the price of shipment of your order. And payment is up to you - we have plenty of ways of payment, so you can choose the one that suits you best.
Who are we at Packhelp?
We are Packhelp - a manufacturer of customised packaging. We offer an innovative approach towards the packaging industry - a very short time of production, very small minimal number of 30 piece per order, and delivery all over the EU/UK.
Our online box editor allows creating packaging with your own design - you can upload it or use tools from our editor to prepare directly in the app. It was developed in order to allow customers without graphic design background to freely create their packaging too. It's very user-friendly and allows to easily and quickly create a box. The app also includes some tips that are helpful in the designing process.
Our focus is the B2B. We invite companies, entrepreneurships, marketing agencies and other businesses, which aim to promote their own brands or their client's brands. Our boxes are perfect for branding, because packaging is the only channel that reaches a 100% of customers. Our clients are mainly e-commerce companies and companies realising promotional campaigns.