Influencer Marketing for Your Christmas Campaign
Kate Wright | 5 min read
Subscribe to stay updated
Great!
You're now subscribed!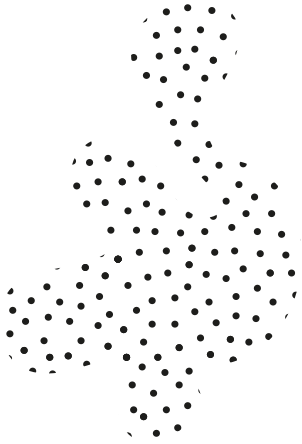 Influencer marketing can simply be defined as leveraging an influencer's reach and audience to promote your business offering to a large and interested audience. But who is an influencer?
Businesses across all verticals agree on one thing – Christmas is the busiest, yet most profitable time of the year. It is therefore important for agencies and brand managers to invest in marketing strategies that provide better ROI. Influencer marketing is one of such strategies.
An influencer is someone who has a large following of people that trust them and their opinions. Influencers have the ability to guide and shape the opinions of their followers through the content they share, which is why influencer outreach is the number one priority for businesses these days.
Benefits of Influencer Marketing
According to a recent case study released by Nielsen Catalina Solutions and TapInfluence, influencer marketing generates a return on investment [ROI] that is 11 times greater than traditional digital campaigns. Apart from increased ROI, other benefits that you can expect from influencer marketing include:
Improved brand awareness by leveraging the popularity of influencers
Quickly builds trust with a new target segment as a result of being ''endorsed' by an influencer
Reaching an engaged audience who is likely to buy from you
At Packhelp, we are dedicated to helping businesses serve their customers better, one package at a time. And in partnership with InDaHash [an automated influencer marketing platform], we have come up with a solution to help you get your Christmas influencer marketing campaign off the ground.
We'll talk more about our ultimate influencer marketing package later on in this article. But for now, we have compiled a list of successful case studies that we hope will inspire your own campaign for the coming holidays.
Restaurant Week is a culinary festival that allows its participants to try selected dishes in the city's best restaurants in the city. And celebrities and influencers happily take part in this event.
With the help of Packhelp, these celebrities and influencers happily receive invitations delivered to them in a stylish full-color mailer boxes. Apart from the invitation, the box is filled with small gifts from festival's organizers and partners.
As influencer kits were very photogenic, lots of pictures were posted across all social media channels.
Coca-Cola is the world's most popular carbonated soft drink. They wanted to create buzz around the Coca-Cola Bow Label so they contacted indaHash to help them create an influencer marketing campaign to do just that.
The aim of the campaign was to encourage people to buy the new Christmas edition bottles and to get the influencers to generate unique content that will promote the product during the Christmas season.
Results: With the help of 57 influencers creating 57 creative and unique images with the Coca-Cola Bow Label, the campaign was able to generate over 1,000,000 impressions at a 3% engagement rate.
Case Study #3: Pandora
Pandora is a popular international Danish jewelry and watch manufacturer and retailer. The aim of the company's Christmas influencer marketing campaign was to spread awareness of their new Christmas jewelry line.
With the help of 10 popular lifestyle bloggers, the company was able to generate awareness for the new product line. Over 1,500,000 impressions were achieved with a 4% engagement rate.
So... what's next?
As you can see with these case studies and the engagement and publicity they generated that influencer marketing is a great way to maximize your Christmas appeal. By leveraging the right influencers, these companies were able to increase awareness for their product, generate interest and ultimately increase their holiday sales. The influencers acted as a source of validation for the products they endorsed.
But when choosing influencers for your Christmas marketing campaign, there are a few qualities you need to consider. These are:
They Have an Engaged Audience: It is important that the influencers you choose for your brand have a large, engaged audience that you can leverage for your campaign.
They Have a Trusted Personal Brand: Another important quality you need to make sure your influencer has is a personal brand that is trustworthy. A good influencer must be likable, passionate and authentic.
They Have Good Performance Metrics: These metrics include the frequency and quality of their posts, the social media accounts they are most active on and the engagement rate of their audience.
These are very important qualities that will directly impact the outcome of your Christmas influencer marketing campaign. But you need to ask yourself two critical questions.
How do you get these influencers on board?
And most importantly, what strategy are you going to use to engage your audience and generate sales for the holidays?
The answer to the first question is indaHash.
IndaHash is an international platform that automates content marketing campaigns with digital influencers on Instagram, Facebook, and Snapchat. Since its launch in early 2016, it has executed more than 600 campaigns in 30+ countries for brands such as Coca-Cola, McDonald's, P&G and L'Oréal
The answer to the second question is Packhelp.
With Packhelp, you can make special, beautifully designed packages with samples of your product offerings for Christmas that you can send to influencers. These influencers will then take photos of the received packages and put this branded content on social media. All you have to do is sit back, relax and watch your engagement [and sales] skyrocket.
Remember the ultimate Christmas influencer marketing package we mentioned earlier in this article? Well, our partnership with indaHash makes it possible. You will get the best influencers that align with your brand, and the perfect ready-to-send Christmas boxes to use for your campaign. Learn more about preparations for Christmas - download our e-book!