Innovative Packaging Design
Kate Wright | 5 min read
Subscribe to stay updated
Great!
You're now subscribed!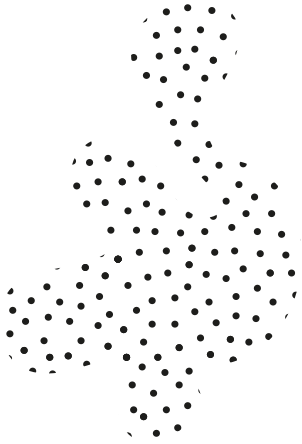 Innovative packaging design can be a market-winner. 
Creating an innovative, new product is not an easy task. Such design consists of art, supported by knowledge and experience. To create an innovative packaging design, it is not enough to have an aesthetic sense. It must also be supported by experience resulting from a well-known problem.
Where to look for innovative packaging design inspirations?
A good idea is just the beginning.
Sometimes even the best-seeming idea is not enough for the prepared project to be innovative and, most importantly, functional. The first step would be to analyse the needs of a target group, as well as your own competences and resources.
If the packaging is to serve as a distinguishing feature on the store shelf, it is worth to invest in a modern design, attractive colours, patterns or materials used. If the packaging is intended for transport, it should be durable and protect the contents. Remember that - in the end - it is the customer's perspective that counts the most. An often mistake is that designers try to guess what the target group wants. The solution is to provide a solid data background.
Practical and needed innovations
The concept of the blue ocean strategy might be useful in understanding the necessity for innovation. This concept consists in finding market niches and changing the rules that prevail on the market. In accordance with this concept, unique products are created, which thanks to their uniqueness, gain a new group of recipients.
The greatest difficulty in designing innovative packaging is convincing customers that they need it. To create a new product, one should therefore consider what is missing from those already existing on the market. You need to get acquainted with the problems that customers currently have. The best course of action - ask them!
Often it is not aesthetic finish or lack of functionality. The problem could be also the insufficient amount of information about the product on the packaging. When designing an innovative packaging, you need to take these factors into account. Thus, innovative packaging should be a link to both aesthetics and functionality.
Personalisation of innovative packaging
When acting on the market, where many companies treat the customer according to the same schemes, it is worth asking for feedback directly. The client wants to be charmed and encouraged to buy. He also expects the product to be tailored to his individual preferences.
It is a good idea to prepare several thematic lines of a given project that will be targeted at specific target groups. An ideal way to create innovative packaging designs is the online editor available from Packhelp. With its help, you can quickly and easily design an innovative, unique box that will meet the needs of our customers. You can also save designs and share them with others. In that way, you will compare the ideas, brainstorm and order only the best designs.