Our New Office Can Be Home to Your Startup!
Laura Iancu | 5 min read
Subscribe to stay updated
Great!
You're now subscribed!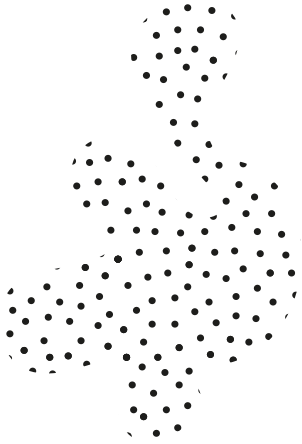 This is an open invitation for the startup and tech community in Poland and Europe to join us for our regular events. 
A space for work and establishing relationships
The new Packhelp HQ is located in Wola and occupies two floors with a total area of ​​2,500 m2, thus offering a vast space for creative and fruitful collaboration.
The space was designed based on combining a traditional office with a coworking space, and it is a way to stimulate cooperation and mutual inspiration of employees.
What can you find at our new HQ?
The Coffee Lounge is a substantial open space styled as a cafe. You can drink coffee and tea, sit on comfortable sofas and armchairs, or organize a new product demo, presentation, or company meetings.
Focus Rooms - several dozen of them, to be more precise. These are small, separate rooms that can be used as a secluded environment for concentration, work meetings, and hybrid cooperation. The latter rooms are equipped with modern equipment, such as Owl Pro 360 cameras.
The office also offers more traditional, larger workrooms that can be used by entire teams with a total of 155 desks.
How can you make a reservation?
Reserving desks is done with the help of an easy-to-use application that allows you to book a desk of your choice before coming to the office. A short interview regarding well-being also precedes the reservation to minimize the risk of infections in the office.
A space for creative cooperation and networking
"During the pandemic, many companies began to rethink the role of the office. Young tech companies like Packhelp wonder how to continue working remotely while maintaining close teams and rapid growth relationships. The answer to this is a hybrid model in which we have reinvented the office's role. " 
Wojciech Sadowski, CEO and Co-Founder 
To support cooperation, which is essential from the point of view of the organization's culture, a calendar of events for employees is presented each month.
And so, every day for those who decide to be in the office, amenities in the form of massage sessions, brunch or lunch, barista, or vitamin shakes await. The program also includes Packhelp Talks workshops or joint Friday film screenings.
Shared areas are more than a typical office, and we have learnt that new ideas are born when lively conversations occur, and relationships are established.
"Building relationships in the workplace affects the way we work together. The last two years have been without direct contact in the workplace, and many of us, have missed it. We want to change this, so with the opening of the new office, we have planned various cyclical events, such as company-wide brunches, meetings with a barista or TED mashups."
- Katarzyna Doleżał, VP HR
A place for the entire startup community
Our new HQ is a space created not only for Packhelp employees. The concept of the new office is to accommodate the startup and technology community - and this is already happening.
The communal areas were created for networking and special events and are equipped with professional sound, lighting and video streaming tools enabling the implementation of meetings in a hybrid model.
If you are interested in organizing conferences or meetups, you can apply for free access to this space using the form on our website.