Packaging and Shipping Guide for E-commerce Entrepreneurs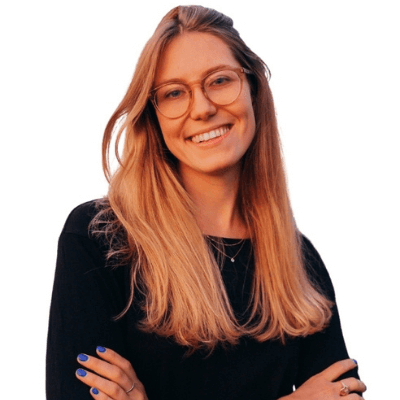 Aleksandra Owczarek | 12 min read
Subscribe to stay updated
Great!
You're now subscribed!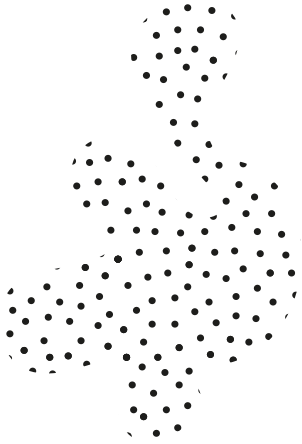 Being an entrepreneur is fun, and the idea of owning your own business sounds terrific. No boss above your head, no corporate structures and ladders to climb.
Just you, the sea, and your ship.
But not everything is fun and games, especially when you have to get informed with the regulations of shipping products in the UK and the EU.
Lucky for you, you've come to the right place.
In this article, you will learn:
What are the different taxes and obligations that you need to pay for packaging?
What different certificates and symbols does packaging need to have?
What are the labelling requirements for your products and packaging?
Tips and important information about shipping products in the UK and within the EU
How will Brexit affect your business
My business is small, do I need to know about shipping and packaging regulations?
In the simplest way, yes.
Your e-commerce business may be small or perhaps just starting out, but consider this:
One day, your business will grow to be an established brand and will probably have to be paying big fees and comply with even bigger regulations.
So the sooner you learn about this, the easier it will be for your brand.
Also, you might be surprised. There might a thing or two that your brand needs to start doing even now!
Packaging taxes and obligations
What is the Packaging Responsibility Obligation?
The Packaging Responsibility Obligation is essentially a tax that is applied to companies to reduce the amount of packaging waste introduced to the UK.
The tax is used to fund recycling and recovery processes to reduce the amount of packaging waste that ends in landfills. These regulations are imposed on any business that produces packaging, imports packaging, or handles products that are packaged or include package.
The responsibility of recycling and recovery is split between all the contributors of the packaging waste chain, and the further into the chain, the higher the responsibility is. It can be divided in the following way:
1. Manufactures: produce the raw materials for packaging products, like pulp for corrugated cardboard boxes. They are responsible for 6% of recycling and recovery.
2. Converters: Turn the raw materials into packaging products. Responsible for 9% of recovery and recycling.
3. Filler/Packer: Are companies that fill the packaging with products and have 37% responsibility.
4. Seller: Includes retail shops that sell final goods and packaging to consumers. Require 48% of recovery and recycling responsibility.
Such obligations only apply if your company meets with the following criteria:
UK registered company
Annual turnover of over £2 million
Annual packaging usage of 50 tonnes or more.
If your company does not meet these standards, it is also wise to be aware of the amount of packaging you are using to know where you can make changes be a more eco-friendly company (and possibly cut some costs too).
Let's dig deeper into what the Packaging Responsibility Obligation entails.
As previously mentioned, these regulation include all companies involved in the packaging supply chain. It was created this way on the principle of "shared responsibility", where everyone involved in the production or usage of packaging should be contributing to the recycling and recovery processes.
How is this controlled?
This led to the development of a "Packaging Recovery Notes" system. In this system, a document is provided to companies as proof that waste packaging has been recycled. Notes are awarded by accredited reprocessors when 1 tonne of packaging has been recycled.
Reminder: In the Packaging Obligation Regulation, the term "packaging" includes absolutely all packaging that is placed into the UK market, including pellets and packaging used to handle your products before they are sent to a retail space or the final consumer.
For example; a seller that handles 100 tonnes of packaging will be responsible for the recycling and recovery costs of 48 tonnes.
If your business meets the requirements of responsibility of the Packaging Regulations Obligation, then you must register your business to your local Environment Agency, to whom you will have to report your yearly packaging usage. There is a registration fee of £776 for full producers and £564 for small producers.
Warning: You must register by 7 April each year. Failure to do so can lead to you committing an offence and have to pay additional penalty fees.
Annual recycling targets are set by the Department of Environmental, Foreign, and Rural Affairs (DEFRA) so they meet with EU recycling standards. These targets will also indicate how much packaging waste needs to be recycled depending on the materials available.
Packaging Certificates and Symbols
Packaging can also have a series of different certificates and symbols. Some are required and others are optional, but they all indicate something important to the consumer. The following are some of the most important.
CE Marking
CE Markings are used on products to signify that they comply with the safety, health, and environmental protection requirements. This mark is a requirement for all products being marketed in the EU that are included this specific list.
If you are the manufacturer of one of the products at question, it is your responsibility to ensure the safety of the product before attaching a CE Mark to your packaging. To obtain a CE Marking, you must first determine whether you can asses your product or it must be done a certified third party.
Important note: When a product has several requirements to meet being able to be sold in the EU, it must first meet these regulations before your affix a CE marking.
Once you are sure your product meets the safety, health, and environment practices make sure the CE marking is: visible, clearly legible, and inerasable.
The "CE' initials must have identical vertical dimensions and the size should be at least 5mm
To download the official CE marking images and learn more about it, click here.
FSC Certification and Branding
Packaging is considered one of the biggest contributors to waste production and the destruction and natural resources. For such reason, organisations like the Forest Stewardship Council or FSC came to existence, with the goal of promoting sustainable development practices in businesses around the world.
Consumers are quickly becoming more and more aware of the hits the environment is taking and are upgrading their choices to eco-friendly ones. In a survey done by Nielsen, 81% of the responders believe that companies should be taking action to help improve the environment.
This includes supporting ecological practices. Forbes has also reported that today, over 90% of CEO's believe that sustainable practices are essential for company success.
One way to do this is through an FSC certification. It serves as proof that a company is committed to responsible forest management, tracking down the origin of its' materials to the primary source aiming for a sustainable process of packaging production.
Companies with an FSC certification can print the following symbol on their packaging
Did you know: Packhelp is an FSC certified company. If you order your packaging with Packhelp, your packaging can show the FSC symbol for your customers to see.
Green Dot Certification (Gruener Punkt)
Another important symbol that is shown on packaging is the Green Dot.
The Green Dot can be seen as the EU equivalent of the UK Packaging Responsibility obligation. Companies that display such symbol on their packaging earn the right to communicate that they contribute to the packaging waste recycling and recovery in the EU.
To obtain this certification and be able to display the symbol on your packaging, you must contact your local Gruener Punkt office and fill out the necessary paperwork reporting the tonnage of packaging your business uses.
Your packaging supplier should be able to help you with this. At Packhelp, we can help you with this process by supplying all the necessary information about your packaging order. Once you have obtained your certification, we can print the Green Dot symbol on your packaging.
Packaging Material Symbols
The European Union requires all countries and manufacturers to place the correct sign of the packaging material in use on the packaging. This makes the materials easier to identify and know how they can be recycled. Here you can find a list of packaging material symbol examples.
Material: PET E, used for plastic bottles


Material: PEHD, HDPE, used for milk containers, bottle caps, oil cans


Material: PVC, used for chemical bottles


Material: PELD, LDPE, used for zip baggies and plastic bags


Material: PP, used for microwavable food containers


Material: PS, used for disposable cups and plates, and take out food containers


Material: other, used in bioplastics


Material: ABS, used for Legos and other plastic made products


Material: PAP 20, used for corrugated cardboard


Material: PAP 21, used for non-corrugated paperboard (cereal boxes)


Material: PAP 22, used for wrapping paper, tissue paper, paper bags


Material: PapPet, used in paper-plastic consumer packaging
Labelling requirements
Labelling for products
Some product categories have mandatory elements that must be shown on labels. Labels may not be misleading and must be as accurate as possible in the following aspects:
Size and quantity (in metric units)
Price
Materials or ingredients
Origin
Proper usage
Any additional safety and warning information
Product categories, like footwear, food and drink, and children's products have special additional information that is required to be shown on the labels.
Footwear: the following additional information is required on labels, and is the responsibility of the manufacturer or seller to be sure the accurate information is displayed. If multiple materials are used, the two main materials are to be stated.
There must be a clear text or pictogram stating where 80% of the product's material comes from in the following areas
Upper surface area
Lining (upper and insole)
Outer sole
Food and Drink: Labelling may not be in any case misleading and must be accurate. It should keep the safety of the consumer as a priority and should include the following information
 the name of the food
a list of ingredients (if there are two or more)
a best-before or use-by date
quantity (metric)
any required warnings
whether the food contains any of the 14 specified allergens
the name and address of the responsible food business operator
any special storage conditions
instructions for use or cooking, if necessary

Example of what your food label must include
In addition, be careful with the nutritional claims you choose to use on your products. Depending on the natural properties, there are laws that regulate the type of claims you can make. For example, it is illegal for a food and drinks product to make a claim that it can be used for the treatment of cancer or be advised to be used in connection with treatment for cancer.
Tip: Stay up to date with food labelling regulations here
Children's Products: Products intended to be used by children should communicate the following information on their labels.
CE Marking (ensuring proper safety, health, and environmental regulations to be used in by EU standards)
Origin
Appropriate usage instructions (including recommended age)
Additional warning and hazard information
UK and EU regulations advise on using dual labelling (product and packaging), but if product labelling is not possible, packaging labelling will be enough as long as all the required information is accurate.
Tip: By using Packhelp's Packaging Editor you can easily add labelling text to your packaging and supply all the necessary information to your customers.
Shipping Tips for E-commerce Brands
Shipping products in the UK
If your business is focused on shipping products inside of the UK, you're in luck! Shipping within the UK depends on the courier and type of shipping you choose to use. Below you will find a list of some UK couriers ranked from cheapest to most expensive (for a standard 1kg track and trace parcel).
Hermes: They try to deliver within 3 working days. They also have a "safe place" pickup option, where you choose the place where the courier picks up the parcel.
Royal Mail: They are easy to rely on if you are a business that is constantly sending out shipments. Royal Mail offers an option to buy postage online, as well as to register for regular dispatches to make shipping smoother.
DPD: Unlike other couriers, DPD offers Sunday deliveries! Your customers will appreciate that for sure.
DHL: Another very well known courier, their site offers plenty of services to make your parcel dispatches are easy and as smooth as possible.
Parcelforce: On the higher end, they offer discounts and rewards for regular customers (you might be in for a treat).
Absolutely: This courier is considered one of the best in the UK. They offer delivery for items that must be stored in freezers as well as overnight deliveries.
Others you can consider: FedEx, TNT, Tuffnells Parcels Express, Yodel
Tip: Courier companies have public price tables for different types of parcels.
Shipping products within the EU
If you sell your goods from the UK and export them to other EU countries, in general, you need to register your company in the EU country of the recipient and charge a VAT applicable to that country. Unless your total sales in the given country fall below a certain limit set by the country, you do not need to register.
Regarding shipping, you can expect a higher shipping cost depending on the country of destination. Remember to check you shipping quotes with your chosen courier. You can also check on your chosen courier's website to see all of the information that must be present on the shipping label and any other additional fees that you might have to pay.
The previous list of courier companies can also be used to ship your products to other EU countries.
How will Brexit affect all of this?
With Brexit circling around, you might be wondering how this will affect your business operations, particularly the ones regarding product shipping. To understand the possibilities of what can happen and how to prepare, we will look into the different Brexit scenarios.
What if there is a deal?
If MPs were to reach a deal (which seems unlikely at this stage), a transition period would be installed. This means that there would be a designated amount of time given for the country to transition from being in the EU to just being the United Kingdom.
A deal would lead to a softer Brexit. A soft Brexit would mean the UK could remain in the single market and the customs union, indicating that little things would change for business owners doing business with the rest of the EU. Additional tariffs or border delays would not be put in place (at least not as harshly). Reaching an agreement would mean that the UK would stay in very good terms with the EU.
What if a deal is never reached.
A no-deal scenario would mean that a hard Brexit would come into play. This looks like the most likely scenario, given that politicians keep rejecting every possible deal discussed. In a no-deal scenario, the UK would immediately storm out of the EU without any transition period. Tariffs and border laws could potentially be put into action straight away.
For businesses shipping with other EU countries, this would mean higher costs due to tariffs and huge border delays. If you import products from other EU member states, you can expect your costs to increase for the same reasons.
On the other hand, a hard Brexit gives room for the UK to start making its own rules and regulations. Businesses selling products exclusively in the UK will benefit from this. Imports and other competitive products might be hit with extra tariffs and inspections that benefit you as a seller. There would be less competition to rake up the profits.
Regardless of the final outcome, there is no definite answer for the Brexit question. As a business owner, it is only advisable to stay updated on the situation and take care of your cash flow.
Key Regulation Takeaways
We know that figuring out the logistics of running and e-commerce is not an easy task, but we hope that through this guide things became clearer for you and your company. The main things to remember:
Monitor the amount of packaging your company is using to be sure you are complying with the Packaging Obligation Regulation
If you are above the minimum threshold, register with the necessary authorities to pay your due diligence and responsibility
Make sure your products are complying with the necessary safety, health, and environmental regulations
After, be sure to include the necessary symbols on your packaging (CE Marking, Greed Dot, material source,)
When it comes to your labels, research your product and industry, and include all of the required consumer information on the packaging
When choosing a courier, evaluate the different options, and choose one that offers the best price and service to your customers' standards
Enjoy the ride! Being an entrepreneur can be tough, but at the end of the day it is fun, fulfilling, and we know you wouldn't be doing anything else!
Thanks for reading!
If you're up for the task to create packaging that follows these necessary guidelines, be sure to take a look at various packaging design projects from European brands. A little bit of inspiration won't harm you.
Disclaimer: This article is a general guide to packaging and shipping regulations. Be mindful that it does not include all information for every industry/product.
References:
Packaging Essential Requirements and Regulations
Defra Packaging Waste and Regulations
Producer Responsibility Packaging Regulations
Labelling Products and Packaging