A List of Catchy Slogans for your Packaging
Laura Iancu | 5 min read
Subscribe to stay updated
Great!
You're now subscribed!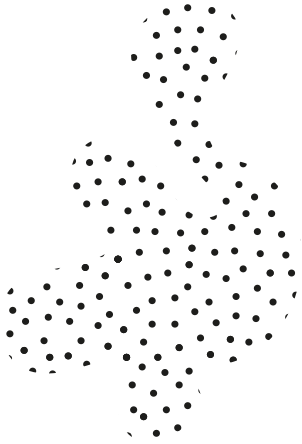 When was the first time you received packaging that made an impression?
Last year I got one of my first on-boarding boxes, which I still keep to this day. Packhelp sent it, and it was one of the many boxes I would receive since we started our collaboration. Why did the first one make such an impression on me? Two words: visual storytelling.
What is the most accessible way to send a message in a bottle? I mean, box. With catchy advertising slogans!
"To Infinity And Beyond"
This chromatic eye-candy box is a good insight into why printing the right message on the box is essential. It's not about complicated catchy advertising slogans or Shakespearean text, but about sending the right brand message.
I can't stress enough how important the first impression is, well, in anything you do. In this case, the box was my first contact with the company that hired me.
Before we dive into our packvertising champions, let's cover the basics.
How to write effective advertising slogans on your packaging
Don't use big words

Keep it simple and punchy

Be inclusive and up-to-date
Get feedback from your peers and customers

Make sure the copy is in tune with your brand values and image

When possible, evoke your brand identity

Ask yourself who and what are you writing for 

Identify the tone of voice and adjust according to industry

Connect your packaging slogan with what's inside

Never underestimate the power of words
Check out our favourite advertising slogans
Sustainable taglines for packaging

Industry-specific slogans for packaging

Funny slogans for packaging

Catchy slogans for packaging
1. Sustainable taglines for packaging
Does your brand care about the environment? If the answer is yes, tell the world!
You can include phrases about the fight against plastic in the world's oceans or encourage them to reuse or recycle the packaging. Here are some of our favourite sustainable messages:
Check out more sustainable slogans. 
PRO-TIP
Use eco-friendly icons to communicate the sustainable properties of your packaging. You can use our Online Editor to design for free.
Check out our free icons here.
2. Industry-specific advertising slogans
This one's a no-brainer and can turn out to be fun! You can write it loud and clear in an AIDA format. (Attention, Intention, Desire, Action). And don't forget, connecting your slogan with what's inside of the box makes for a memorable experience regardless of the industry you're operating. 
Your daily dose of natural self-love
Check out more beauty packvertising slogans 
Discover the beauty within.
Beauty is whatever gives you joy.
Reveal yourself!
Life's too short. Treat yourself.
Reflection of perfection.
PRO-TIP
Giving a hint to what's inside always makes the unboxing more exciting. 
Check out our cosmetic packaging and wellbeing supplement packaging.
Slice of HeavenContains delicious food coffee we trust!
More food and beverage slogans for packaging
Food for thought
Eat local. Give local.
Your grub hub.
Wake up your taste buds.
Our family gets a little bigger every time you order/come by.
Design your own flexible packaging.
3. Funny slogans for packaging
If your business and customers are no strangers to belly laughing, you can consider going for a more humouristic approach with your packvertising. You can go for a dry joke, a pun or whatever form of humour appropriate for your brand.
The trick is to have the reader engaged and want to look twice. Here are some of our favourite funny taglines for packaging:
This is a vintage text message
You'll never guess what's inside!
4. Catchy slogans for packaging
At Packhelp, we like to think we have this one covered really well. However, we can't go about saying this without proof, so please be our guest and let us know if we're right.
Create your own slogan
Marketing has long become more than just buying and selling, and both creators and consumers everywhere appreciate the power of storytelling now more than ever.
If you are not new to Packhep, you are probably a PRO when it comes to our Free Online Packaging Creator, so there is no need to tell you how fantastic this tool is!
If you are a newbie, this is the best time to discover how easy it is to design your own branded slogan in a matter of minutes.
And remember! You don't always need a complicated text or a quirky copy to say something. Sometimes, keeping it minimal is the way to go.