Packaging To Send Parcels
Kate Wright | 5 min read
Subscribe to stay updated
Great!
You're now subscribed!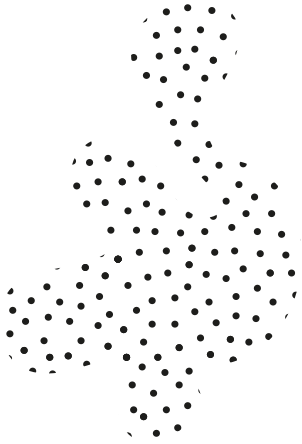 Parcels can be sent in branded packaging - make sure you choose the right solution and increase the chance of being remembered.
Parcel packaging can vary in shape, weight and form. Most popular solution are mailer boxes, the core product of Packhelp's offer.
Apart from that, parcel packaging can include poly mailers, envelopes and other types of packaging solutions.
What are the important features in packaging to send parcels?
Some might say that packaging to send parcels is nothing more than an ordinary, cheap box, secured with a tape. However, times are different. Nowadays, the branding opportunities create a unique way of creating a memorable experience of it.
Therefore, creating such packaging for delivery is not as easy as it might seem. It is a way of commingling durability and security, at the same time keeping in mind the aesthetic look. This might be a very difficult task.
Wine packaging for delivery
Let's see an example to understand the idea of the packaging for parcels.
Wine is an elegant product, which is globally popular. In the times of "craft everything", small wineries are given a unique opportunity to send their sublime products worldwide. This requires a very conscious approach to packaging.
Since such wines are rather rare and upscale products, wine bottle packaging should be both elegant and high-quality in terms of protection. A great solution could be a cardboard packaging. Packhelp offers a special size of a mailer box, which was designed for that purpose. Additionally, if you send more bottles, order bigger shipping boxes.
To make the packaging look more premium, wine boxes can be printed with embossing or hot stamping too. Another way to create the upscale look is to include a cut in the box design, which shows the bottle inside. A kraft piece of paper with customized "thanks" to the customer is also a recommendation.
See our blog ideas for embossing and hot stamping.
The urge to open the box
Packaging to send parcels is indeed very important. It's an integral part of the product.
When you send a package to your client, aim to foster his imagination. Add ribbons, use various printing techniques, use crazy designs or minimalist styles - take care of the experience with your packaging and product.
And remember - a memorable packaging increases the chance of regaining the customer.
Business packaging solution 
Intriguing and original packaging solutions are also perfect for business needs.
If you work in B2B, make sure that your packaging for parcels shows who you are. A well-curated box with a good exposure of your logo is the first signal that you are a creative partner. Use it to send a gift, a sample of your product or any other item.
Additionally, such design can strengthen the view that you care about your business partner.
Conclusion
Packaging to send parcels should be treated as an important touchpoint with your customer. If you need packaging solutions for your business, visit our shop and choose the best variant.