Packhelp rolls out expansion in five European markets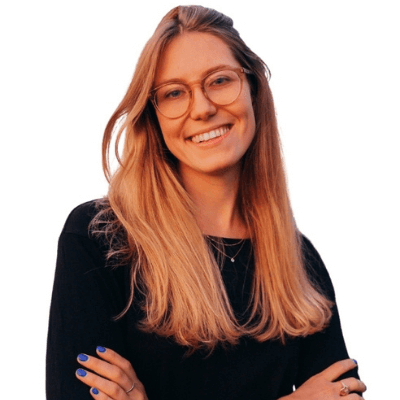 Aleksandra Owczarek | 3 min read
Subscribe to stay updated
Great!
You're now subscribed!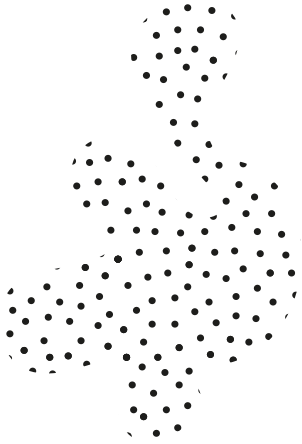 We are happy to announce that our operations in Sweden, The Netherlands, Romania, Germany, and Spain are expanding. Along with new teammates joining us, we are further localising in all these markets; adding languages, services, and improvements. Read on to learn about all the changes we implement.
The past year was a rollercoaster for almost every business out there. The pandemic has caused massive disruption across the whole globe, and turned our personal lives upside down. Each and every one of us felt the impact of this crisis.
Needless to say, this crisis has also impacted the packaging industry. COVID-19 hastened the switch to e-commerce for many brands that - for the first time ever - had to look for branding opportunities in custom packaging. E-commerce itself surged, with nearly 150 million users making their first online purchase in the last 12 months. As a result, packaging became an inseparable part of thousands of products, and a key touchpoint between brands and consumers.
That is why Packhelp has set a goal to empower brands to be better at packaging.
We now collaborate with over 35,000 brands from all over Europe, enabling them to tell their story through custom packaging. Our range of products has grown significantly, with solutions that match the increasing demand for e-commerce needs. And thanks to the standards we set for ourselves, we are partners for both small businesses, mid-market brands, and household names, who operate across dozens of industries.
As part of the further expansion of our operations, we are going local in five markets - Sweden, The Netherlands, Romania, Germany, and Spain - with 3 new languages added to our platform and sweeping recruitment that saw over 60 new people joining us remotely from 6 markets. All of that for better packaging delivered to all e-commerce brands out there.
Set sail for five new exciting markets!
Setting aside the localised website in 3 new languages, we now offer locally-built Customer Support teams in Sweden, The Netherlands, and Romania for smoother collaboration. By expanding teams on the marketing and business analysis side too, we hope to delve deeply into each of those markets and understand how we can help brand owners achieve the best packaging-to-product fit.
Spain and Germany were two markets that have already been localised through supported language versions, as well as dedicated Sales Representatives and Customer Support teams. However, we aim to build long-term relationships, as well as to adapt to the local needs with a much better understanding.
Therefore, customers from both these markets will now have full, inter-disciplinary support, ranging from Account Management and Sales Representatives to Business Development, plans of collaborations with local designers and experts analysing new market trends and weaving them into our packaging range. Having these teams will also enable us to work smoothly in accordance with market regulations, shipping laws, and logistics requirements.
We would like to be closer to our customers in all things packaging. Through our expansion, we hope to grow and learn, and see more European brands working with us. Aside from that, we see great value in having such diversity based on people from so many new markets. As part of the thriving European ecosystem, we believe that exchanging knowledge and having the insider's look will enable Packhelp to become even better at what we stand for today.
comments Maciej Walczewski, Packhelp's VP of Localisation.
Growing the creative side of Packhelp is also on the agenda. We plan to collaborate with local designers from all markets within the expansion project. The outcome will be a range of packaging patterns and artworks inspired by the local culture. Here's a sneak peek!
What's new in Germany, Spain, Sweden, The Netherlands and Romania
Our customers from all five new markets will benefit from a series of new features, services, and options that should complete the packaging experience with Packhelp. Here's an overview of what can you expect.
Product:
Adding three new languages - Swedish, Dutch and Romanian (German, Spanish, Polish, Italian, French and English already supported)
selection of over 20 customisable packaging solutions
New packaging products based on local customer feedback
Full access to free online editor tool (including ready-to-print pattern and design assets)
Service:
Full Customer Support now available in Swedish, Dutch and Romanian
Packhelp Wallet, a loyalty program for long-term benefits
Dedicated Account Managers in Germany and Spain
Full Sales & Business Development Teams in Germany and Spain
Knowledge:
Packaging inspirations made with local brands
Creative packaging collaborations with local artists and designers
Solving problems with matching packaging to products
E-books, blog contents and reports about the market
Over to you
We are thrilled to see this new challenge ahead of us. We want to bring the easy, and complete packaging experience to all brands that need it in their operations.
And yes, we can't wait to work with you!
🇸🇪 Sätt igång på svenska 🇸🇪
🇷🇴 Hai să vorbim românește! 🇷🇴
🇳🇱 Zullen we dan maar? 🇳🇱
🇪🇸 Trabajemos juntos en español 🇪🇸
🇩🇪 Weiter auf Deutsch 🇩🇪