A Comprehensive Guide To Packhelp's Bonus Services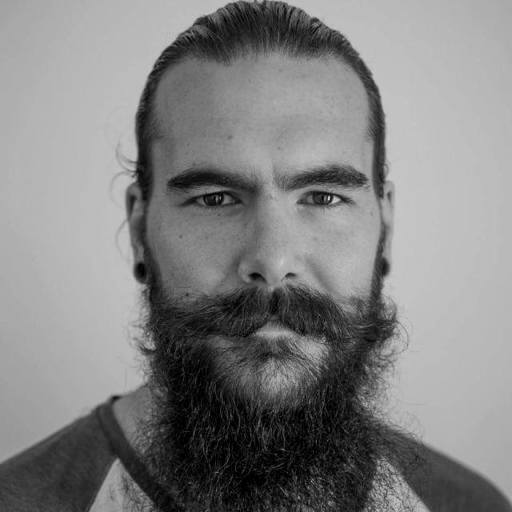 Phil Forbes | 5 min read
Subscribe to stay updated
Great!
You're now subscribed!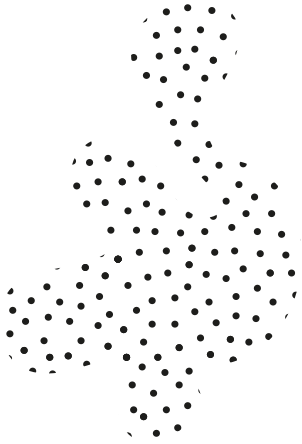 As a leading supplier of customised packaging, we know a thing or two about boxes - and a lot of other goods and services that can help you in getting the best possible packaging by the time you need it. 
This guide will explain to you in clear and simple terms some of the services and lesser-known products that we offer to help you do just that. 
Packhelp Warranty
The Packhelp Warranty is a service that gives you the most hassle-free post-purchase experience possible with security, control and convenience in mind. There are several benefits. 
Firstly, the Packhelp Warranty give you 14 days after receiving your order to check and report damage or irregularities in your order.
Couriers will also attempt to deliver your order 3 times before returning it to the warehouse, and your order can also be stored in our warehouse for one month, free of charge. 
With the Packhelp Warranty, Packhelp also takes complete responsibility for your delivered goods until you sign for them, rather than the courier company being responsible for them during transit. 
Add the Packhelp Warranty to your order during the checkout process. 
Standard, Express and Super Express Production
Sometimes you need your packaging yesterday. Then there are times when you need it the day before yesterday. 
To help you get your packaging into your hands quicker, Packhelp offers 2 types of express production.
Express and Super Express.
With these options, your order can go from design dispatched in as little as 3 working days. 
It's important to remember that Express and Super Express shipping times vary from product to product and that delivery times remain the same - an average of 4 working days throughout the EU.
With that said, Super Express production can shorten the time between ordering and receiving your mailer boxes by up to 11 days.
Learn more about the Express and Super Express production times on the product page of the product that interests you. 
Print Expert Check
If you're new to the world of custom packaging, it's important to know that there are a few golden rules to ensure your design comes out as accurate and as best as possible.
Learn more about Packhelp's Expert Print Check & DTP service here
You can read all the blog articles out there about these rules, but there's nothing quite like the eye of an experienced professional to get the help you get your packaging just right. 
Packhelp's Print Expert Check does exactly that.
Our experienced Print Specialists will check your images, fonts, designs and all other elements of your packaging to ensure that everything comes out as true to life as possible. 
Our experts will look over your design and suggest changes to improve its print quality. Only once you've accepted those changes yourself, will they be applied and taken to print. 
The Print Expert Check can be added to your order at the checkout. 
Complementary products
There's more to packaging than a box. 
Whether they're necessities like invoice pockets or parts of an unboxing experience like a thank you card, Packhelp offers a wide range of complementary products that we find a lot of customers overlook when trying to source all their packaging needs. 
Packhelp offers the following non-customisable products that are often overlooked when sourcing your packaging supplies:
Wood wool
Wood wool is another name for long wood shavings. These shavings are used to insulate and protect fragile products within your packaging. 
Our wood wool is biodegradable, compostable, reusable and is free of any plastics. 
The minimum order quantity is one 5kg box. 
Paper bubble wrap
If you're looking for an eco-friendly alternative to bubble wrap, our paper version is a perfect alternative.
Hex-cut paper is a great way to add internal cushioning to your packaging and fill up empty space, minimising the chance of damage during transit. 
It's available in brown or white and is entirely compostable, reusable, recyclable, and vegan. At least 90% of the material is recycled. The minimum order is one roll weighing 3.9kgs. 
Self-adhesive pockets
These transparent LDPE foil pockets have an adhesive back and an adhesive flap.
They're stuck to the outside of your box and contain invoices, import documents and other important documents. 
The minimum order quantity is one box of 250 pieces. 
Stickers
If you're a brand that pays attention to the finer details, then our range of stickers can help you do just that.
Available in rectangular or circular, and in two different designs, these stickers can be used decoratively to hold closed a box or tissue paper with text that greets your customer or thanks them. 
The minimum order quantity is one roll of 250 pieces. 
Thank you cards
Available in two different designs, these thank you cards are the size of a business card and can be quickly thrown into your order to make your customer feel a little more special when they get their order.
They're made from recycled cardboard and are entirely recyclable themself. 
All of the products mentioned above can be added to your cart at the checkout. The minimum order quantity is 1 box of 100 pieces.
Patterns
For some creative minds, a blank canvas is an intimidating sight. 
So Packhelp's professionally designed patterns give you a fantastic foundation to build your customised packaging upon.
These patterns are all entirely customisable, with each element able to be coloured according to your brand's existing colour palette. 
Within the Packhelp editor, these patterns can be applied to your entire packaging design or single or multiple surfaces.
You can then add logos, text and other visual elements on top of these patterns and truly customise your packaging design. 
You can see the wide range of available patterns by clicking 'patterns' in the left-hand column within the Packhelp Editor. 
Patterns are only available on mailer boxes. 
Storage
Ordering your packaging in higher volumes locks in a more competitive price, but that also means you need the space to store the stuff. 
If you don't have that space, Packhelp offers a warehouse storage facility, allowing you to store your packaging in our warehouse until you have the space for it. 
The cost of storing your packaging varies depending on the physical size of your order and how long you need it stored.
Therefore, a customised quote is required and can be requested during the checkout process. 
One Tree Planted
A lot of packaging products are made from paper pulp.
An overwhelming amount of Packhelp's products are made from recycled paper pulp, but owing to the loss of structural integrity when the paper pulp is recycled, there are some virgin fibres in some packaging products.
These fibres come from trees that are sustainable and ethically harvested. 
But Packhelp gives you the opportunity to go one step further and fund the reforestation of areas once logged.
For a small fee, you can plant more trees than what we're used in the manufacturing of your packaging.
One Tree Planted is a worldwide initiative aimed at combatting deforestation by planting trees in parts of the world that need it most.  
If you selected this option, you can add a badge to your packaging design showing that you've supported reforestation. Learn more here.
You can contribute to the One Tree Planted initiative by adding the option and the badge in the editor and paying for it during the checkout process. 
Sample packs
Try before you buy is a great concept, but it doesn't work well with a custom product like packaging. 
That's why Packhelp gives you the option to create and order a sample pack.
For a fee, you can build your own sample pack of packaging products to check the quality and sizes of the products you're interested in customising. 
Your sample pack can be populated with a combination of:
Mailer boxes

Ecommerce delivery boxes

Two-piece product boxes

Product boxes

Wine boxes

Paper bags

Envelopes

Tissue paper

Polymailers

Paper cans

Kraft Tape

Expandable kraft mailers

Tote bags
These samples are available both printed (for you to check the print quality) and unprinted. 
When you're confident you know what you want and place a larger order, the cost of that sample pack is deducted from the overall cost of your order. 
Learn more about sample packs here or go ahead and order your sample pack here.
Bundles
Here at Packhelp, we notice that customers often buy several of our products together, using a similar design, with the intent to use them all together. 
That's why we created bundles. 
Our two bundle options each contain three products that are most often used together - mailer boxes, mailing bags, and tissue paper. 
And, the bundles are 15% cheaper than buying each product individually. 
The basic bundle consists of an eco mailer box, bio poly mailer and packing paper. 
The colour bundle contains a full-colour mailer box, standard poly mailer and tissue paper. 
All products in your specific bundle can be customised in our online editor, and are designed to work together. The paper fits within the box, and the box fits inside the mailer bag. 
Quantities start at 100 units. 
Design and order your bundle here. 
Want to know more?
If there's more you'd like to know about a specific service or feature, use the chatbot in the bottom right-hand corner of the screen to speak to someone, or contact us here.