Our Predictions of The Retail And E-commerce Trends in 2019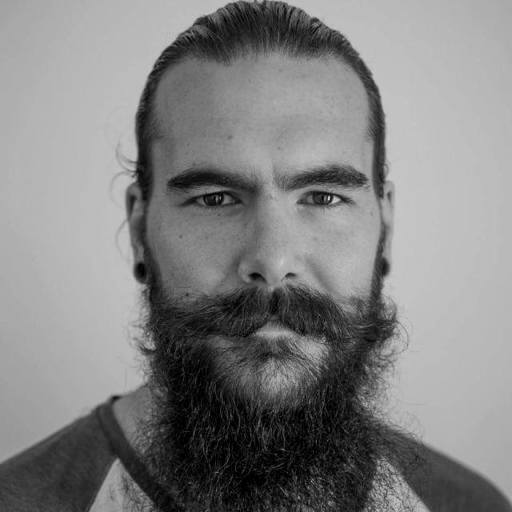 Phil Forbes | 8 min read
Subscribe to stay updated
Great!
You're now subscribed!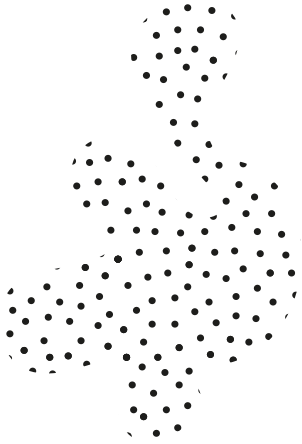 The way we buy things is changing. Let's face it, it's been changing for the better part of the last 20 years.
In recent years, we've seen not just what we buy online change, but the way we buy it. Things like same day delivery from Amazon and the rise of AI means we don't need to speak to people to have a specific question answered.
Digital transformation has changed, is changing and will continue to change trade.
But let's zoom a little bit here to the present moment and focus on the 'trade' that we as individuals use most regularly - brick-and-mortar stores and ecommerce
How did these channels change in 2018 and what can we expect in 2019?
The role of Amazon in 2019
It's hard not to think of Amazon when you think of ecommerce. While Amazon is clearly an American brand, the name is starting to take hold and become the go-to buying platform here in Europe and in the UK.
Even after its rather disappointing launch of fulfilment warehouses in Australia, the company continued to redefine both ecommerce and retail. While it's cashierless Amazon Go stores are still in the testing phase, Amazon took it's speedy delivery to the next level, testing delivery drones and increasing the range of it's same day delivery service. In fact, a UK customer had a product delivered in less than 15 minutes.
So what does this mean for the smaller sized ecommerce brand? It means that your customer's expectations in terms of delivery are changing.
Free shipping is obviously a no-brainer, but as is express shipping. People want their purchase as soon as possible. This is something that a brick and mortar store has over ecommerce. Your customer gets their product then and there.
Find the best e-commerce boxes for your online brand
Explore faster shipping options and if you can absorb the cost, free express shipping. If you're not already doing so, consider a private courier rather than the default national post service.
What about Amazon's advanced in the retail world in 2019?
While Amazon does plan to increase its number of cashierless stores, it's very much still in a test phase.
Many Amazon sellers have seen some alarm bells ringing after Amazon's announcement of its retail store that sells 4-star and up items.
'If my product is popular on Amazon, they'll take the idea and then sell it in a store, forcing me out of business',
one Amazon seller said. Unfortunately, Amazon does little to quell these fears and it remains a threat of anyone selling white-label products on Amazon. Amazon repricing software and other technology may help combat such effects, though. 
While Amazon doesn't look like changing the retail packaging space in the foreseeable future, it's certainly testing concepts to change the way we physically shop. Over time, perhaps not by the end of 2019, this may change the way and the reasons Americans leave their home to shop.
Fulfilment changes in 2019
As you read above, the way that the customer gets their product is going to grow in importance in the next 12-18 months. Amazon has the most resources to improve this, so they'll be at the forefront.
That being said, there are many 3PL companies that continue to change the fulfilment industry.
This environment is fostered by the growth rate of the parcel delivery market in Europe. It is steadily growing and will surpass 23 billion euros for the first time in 2019. Add a forecasted CAGR of over 3% in the next 2 years and there are a lot of possibilities for creative minds to change the way our customers get their products.
What else will change in the world of fulfilment?
"A trend to watch in e-commerce for 2019 will be the use of voice to process shipments and orders. With the prevalence of voice-activated speakers and assistants like Amazon Alexa, Google Home, Siri, Cortana, and Facebook Portal, people are becoming more comfortable asking digital technology to perform tasks for them. That day-to-day familiarity will work its way into many warehouses and shipping departments in 2019"
- says Rob Zaleski—Digital Content and Brand Manager, ShippingEasy
"This will lead to shipping managers and e-commerce business owners speaking commands to print shipping labels and packing slips, purchase postage, get information on orders, and more", he adds. "Hands-free order and shipping processing will open up the opportunity to multitask like never before, helping increase efficiency and productivity. ShippingEasy recognized this trend early in 2018 and developed an integration with Amazon Alexa, helping e-commerce companies jump on this trend going into 2019."
The main takeaway from all of this is to ensure that your ecommerce brand is set up for and making the most of voice technology.
Furthermore, the fulfilment industry will face in 2019 are ones around the rising cost of delivery. In 2019, many carriers like DHL will increase prices to keep up with the ever-increasing cost of being in business.
Bricks and mortar evolve
Anyone that says retail is dying probably doesn't know what they're on about.
G2Crowd's recent 2019 retail trends article mentions the $3.35 trillion spent in retail in 2017 was a 4% improvement on 2016's figures. And that 2018 is outpacing 2017 as of August.
Yes, Sears closed all it's doors and filed for bankruptcy, but other names like Ikea, Target and Walmart are seeing the strongest growth they've had in 10 years.
Why?
Because Walmart is at the forefront of blurring the ecommerce and brick and mortar lines. Concepts such as charging a higher price online than in store get engaged buyers into the store to make additional impulse purchases.
The bottom line is that retail isn't going anywhere.
People still, and always will enjoy the social side of shopping. Going into a store, touching, feeling and trying on an item before you purchase it is an experience that ecommerce can never better.
But retail will evolve. However, with more people buying toiletries and groceries online now, it means that what people buy and the way they buy in stores will also change.
In 2019, expect retail to take on more of a luxury and personalised experience in order to sell more expensive and longer lasting products.
Look at Nike's Soho store in NYC, for example. Shoppers can book an expert to help them find the best Nike product, and even try basketball, running and soccer gear in store.
June 2018 at Samsung HQ also in NYC, shoppers were able to walk on the moon - using a Samsung VR headset (Source).
While this example was a bit of a PR stunt to tie in with the 50th anniversary of the moon landing, the goal is clear - to show the power of a product - in this case, Samsung's VR headset.
Your retail brand will survive 2019 if you tie in an exemplary product with a fantastic storefront and fit out. Your brand will thrive if it takes a personalised buying experience to each and every customer.
The changing face of omnichannel
The phrase 'omnichannel' popped its head up a few years ago. Of course, with the advancement of technology, the term itself has also grown and evolved.
The ultimate goal was to give customers numerous ways to hear your brand's name and ultimately buy from you. 10 years ago, this might have meant a small local cafe having a Facebook page.
Now, omnichannel means a great deal more.
Modern omnichannel opens up a great deal more than just being present online and offline. One basic concept is being able to cater to customers who buy online and come into the store to pick up and item (with payment being either online or face-to-face).
But can your retail store cater to those who buy in store but want products delivered to their house?
Social media also plays a role in omnichannel retail. You Instagram fans can now view a product page directly from an Instagram post. This creates a direct correlation between your social media activities and your sales space.
The result? Many more opportunities for you to engage with your customer at just about any point.
The challenge for 2019 is creating more of a bond between a retail store's website and vice versa.
Does your in-store customer know that they can have their products delivered to their door, allowing them to do more shopping?

Does your web store offer an incentive for customers who are close to a store to come in and buy?

Does your brick and mortar store know how to capture email addresses for in-store buyers?
Another challenge that advanced omnichannel brands will face is consistent branding.
Does the design of a shop front match that of the website?

Does a pop-up store have the same colour palette as a social media page?

Are customers receiving their online purchase in the same product packaging as they would if they bought in store?
Consistency in branding builds trust. Through trust comes loyalty and the ability to keep customers coming back to buy from you, both online and in store.
Social media & ecommerce
It's never easy to predict the future of any social media channel. It just moves so fast.
Facebook changed a lot of its policies in the fallout from Mark Zuckerberg's testimony about the Cambridge Analytica Data harvesting scandal. Data retention and GDPR rules came into effect in Europe, too.
Instagram hit 1 billion users in July and it's 'stories' feature seems set to stay, despite the same feature being available on Facebook. Instagram stories have taken hold so much so that now brands can advertise there, as well as in the normal feed.
This brings us to the state of PPC in 2019 and how it will affect both brick and mortar and ecommerce brands.
The bottom line is that the cost of advertising on social media is only going to climb in price. This will ultimately force many brands that can't afford it out of business. Alternatively, they'll look at other acquisition channels, like influencer marketing, SEO or traditional PR and advertising.
Just hours ahead of the Black Friday Cyber Monday rush, Facebook's ad manager simply stopped working. During the busiest online buying period of the year, advertisers couldn't set up and run advertisements. This means that your web hosting provider will have to be able to cope with endless demand. 
Facebook will continue to push advertisers elsewhere if its problems like this continue.
Selling in 2019: Conclusion
At the end of every year, we always tend to take stock and look at what happened and what will happen.
Sometimes, big claims are made - a new technology will change everything, a new brand will disrupt the industry, or this brand will change buying habits worldwide.
The truth is that many of these claims are hysteric for a reason. Will anything hysteric happen in the world of ecommerce in 2019?
Probably not. Amazon will continue to dominate, Facebook Ads will continue to evolve and small brands like yours will continue to grow. But by being aware and experimenting with this new technology, your brand can stay ahead of the competition and grow sustainably.
Read more about ecommerce and retail: