Podcast: The Jetpack Ep. #5 – Small businesses and branding with Jemma Craig from Meraki Concept Studio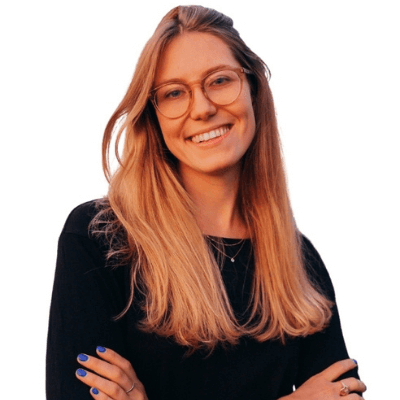 Aleksandra Owczarek | 37 min read
Subscribe to stay updated
Great!
You're now subscribed!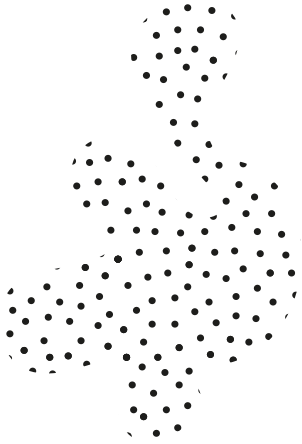 In this new episode of The Jetpack we're having a chat with Jemma Craig, the founder of Meraki Concept Studio, a design and communications agency based in Edinburgh, Scotland.
Meraki Concept Studio supports business owners in defining their venture, streamlining their visual aesthetic and authentically communicating their brand story. I'm very happy to be talking with Jemma today and get to know more about this brand and how their unique approach is helping brands around the word create impactful branding and experiences for their customers.
You can listen to the complete podcast episode below:
Kajetan: Welcome Jemma and thank you for coming today! We're really happy to have you here today on our podcast.
Jemma: Hi! Thank you for having me.
Kajetan: We had a chance to chat before getting started and you told me quite a few things about Meraki Concept Studio. Before we dive into it, would you like to tell me a little more about your experience before establishing Meraki?
Jemma: Definitely, so I set up Meraki Concept Studio in 2017 prior to that I kind of had a winding journey to arrive at where I am now. I studied history of art and university. I kind of always had that interest for visual arts, I'm a very visual person. After completing my degree I worked in art galleries and I was involved in the running of those galleries and that's when I picked up a lot of marketing and communications work through working in galleries.
I was fascinated with art fairs and that took me to Dubai. I actually lived in Dubai for some time and worked for Art Dubai, the largest art fair in the Middle East. It was amazing, I was head of digital and I stayed there for some time.
I then migrated to another photography studio. It was great, I was head of their marketing. But I was actually in my third and final role that really solidified what I dot today and kind of my purpose in life.
I was creative director for a company based in the Middle East who was multiple food brands. These brands were creating one of a kind dining experiences. Super cool concepts. It wasn't just going for a burger, it was going for an experience. When I was there I headed up a team of 12 creatives and we basically managed everything from interior fit-outs to name design to uniforms.
Everything. It was the entire A to Z approach where I was like "Wow". I realized a business doesn't manifest in one way and it is super important to consider every single touchpoint and how your brand interacts.
That role crystalized what I wanted to do in my mind.
It felt like the perfect opportunity to come back home to Scotland and do this.
Kajetan: So when you were telling the story I was thinking, this experience you had, kind of shaped you to become an entrepreneur.
Jemma: Absolutely, yes! It Prompted me to say "I'm going to run my own business". It was a thing that echoed into what I do now. I have a team of employees and work with multiple different businesses, industries, and markets.
Now I work with everything, from fashion designers to coffee shops. I love the diversity of our client base. But yes, this last job role prompted to give that service o small business.
Kajetan: You beautifully made the transition to my next question. When we chatted before, I really liked what you said about how you were trying to solve the problems for smaller businesses who tend to have this attitude of "I can't afford to work with an agency". You are trying to help them and prove to them that it is possible. How did you find this niche?
Jemma: It started when I was looking to move back to Scotland. My focus was to find a job, perhaps art director positions or agencies across Scotland. It felt unattainable. Unfortunately, most people who acquire those roles have decades of experience and I'm in my late 20s.
It also got me thinking about the client-side. Wh are there working with? Most of the agencies are working with huge companies with crazy turnover and staff levels. At the time I had friends who were business owners. Some were opening coffee shops or doing a side hustle. I would ask them who they went for to design their website, or their packaging, or manage their social media.
All of them answered in the same way; it was a combination of help from friends, freelancers, and doing it themselves. That's where I realized how there was no one servicing small businesses. And I said to myself that if I can't get a job working for an agency serving big clients, I'm going to create my own business serving small brands. I just did it. I didn't think about it.
I still remember being in that office the first day and thinking "Okay, now what?". Then I started the outreach. But I was comfortable from day 1 because I believed in the service. Now fast forward three years, we're so fortunate that 95% of our clients are small businesses and have just started to work with slightly bigger clients. I'm very grateful for that.
Then again, they only find us because of this smaller work we do with smaller clients. And that really matters to me. Through all my jobs I've been obsessed with adding value to what you're doing and I became a bit disenchanted in my previews roles about not seeing that transformation that my tasks were having. Whatever it is we're spending on a client, we are going to transform them as best as we can. And that is what Meraki Concept Studio is known for.
Kajetan: Out of curiosity, do you have customers only from Scotland? Or do you have clients from all over the world?
Jemma: We work with clients worldwide actually. And with the global pandemic that we're actually in created our borders to rise. It means we're able to work with clients all over the world In the past, we've worked with clients in Dubai because of my connections there. Also in New York and brands up and down the UK.
I want to expand that because there is no geographical boundary on what we can do. Plus we've all gotten used to online communication in the oast few months so I'm embracing it and I invite client enquiries from wherever.
Kajetan: I imagine that working with brands all over the world must be very exciting because it creates this unique opportunity for you to work with smaller brands, these "local heroes". These companies come from different cultures and backgrounds. Is it scary for you? How do you handle that?
Jemma: So right now our team is made of 3 people. We have Paula who's our Head of Creative Services and we have Ilsa who's our Services Assistant. Both of them have huge experience in different industries. When you bring us all together, we have so much experience from a broad perspective in so many industries. That's what's important.
Then when you bring in the geographical aspect of it, borders kind of erode. We see so many different similarities. Whether we are working with a fashion brand in Scotland and then one in Paris or Warsaw, there is a fantastic unity, because a lot of the needs are the same. There's a unification of the needs of a business irrespective of their place in the world.
Then with the broad clients, we work with, it's super exciting. My aim is to grow as an international brand. There's an increasing demand for services for support for small business. My main goal then is torturing my competition because I do build that up. Our closest competition is actually freelancers because our business is so unique. So hopefully post COVID we can work on that even more.
Kajetan: That's great to hear that you're open to this experience. I was thinking about the connection between Meraki Concept Studio and Packhelp. I remember you mentioned this similarity on the way we work and how we deliver value to these smaller brands on so many different levels. What do you think about that?
Jemma: Definitely! When I discovered Packhelp, you guys were a beacon for me. You were structured on helping the consumers and that was really important for me. Even in the provision of dielines I thought how amazing that as. Even just thinking through the solutions and products.
When I found Packhelp that's what grabbed me, the helpfulness behind it and all of the different solutions provided. That resonated so much with me because that is exactly what we are trying to of or our clients.
Kajetan: Actually when I heard about Meraki Concept Studio, I thought it was impressive you thought about this unique idea of providing these services for local heroes.
And when we combine our efforts, together we create this even bigger value for customers. That's something I really liked, that someone like you can use our tool to create value.
Jemma: Exactly! And to add more to that, Packhelp is integral to our reputation as well. We did and entire packaging sweep for a client last year and everyone was like "Where are those shipping boxes from? I need them!" We're so grateful with all of our suppliers. Part of our reputation comes from the quality of services that your guys provide. Thank you for that as well!
Kajetan: I also wanted to take the time to talk a little bit about design. You have a lot of experience in that and great insights. I was thinking about your perception of design. Do you think this is growing because of the diverse clients you are working with?
Jemma: Yes for sure! I think that the diversity of the projects we are working on is growing. We do web design, logo design, business cards, info cards and packaging. It's really broad. What's really important to us is that we want to impart our own perception of design to the client.
Let's say a customer comes saying they want packaging box, I want to go further. I ask them id they have an info card, how are they doing the shipping labels, even product inside, can that packaging be improved.
Similarly with website design; do you have a palette or typography. It's really important to me that even if a client comes with one need, we want to expand their knowledge. It's all about getting them to think about all the touchpoints that their customers will engage with.
Brand consistency is the number one thing to build an amazing brand. We encourage our clients to think widely and broadly.
Kajetan: I couldn't agree more with that statement. When we talk about packaging, it's something I can clearly see. From my perspective, this is kind of my professional disease, I rally judge packaging. Every time I receive a package I really look at it from every perspective. There are so many things you see in packaging and I'm surprised by the number of companies that don't really seize this opportunity. They can make an awesome experience and make it count.
At the end of the day when I'm waiting for something and it comes in a regular box with nothing else there, you can feel the lack of effort and I immediately feel like my purchase was not so good.
Jemma: Absolutely! Your packaging should hint at what's inside. That's the beginning of the unboxing experience. Even when the postman hands me a box or I see it on my doorstep, you want to get someone excited at that moment. It's a vehicle for your brand values. The likelihood of customers coming back goes up a crazy percentage when they see that their purchase comes wrapped in intricate packaging.
Many things that I read are related to the impact of this. My role is to educate my clients and demonstrate the value of investing in packaging. If a client comes wanting to redesign their website, we also ask "When you post the goods, how are you posting them?" And then that leads us to open up a conversation about packaging.
It goes back to what I was saying of identifying all of the different ways your customers are interacting with your brand.
I think it's also really important to talk about sustainability. Not that we are a total eco agency, but we do care about our planet and want to be kind to our environment. We definitely always look to provide the most eco-friendly solutions to our clients. We want to create packaging solutions that can be reused, recycled, and are actually designed not to be thrown away.
All of the work we've done in the past it to inspire customers to reuse their box. We're thinking about the bigger picture as well. We're very mindful and consider everything that goes in.
Everything has a purpose and when well thought out, it will encompass the brand values that you want to communicate to your brand.
Kajetan: Beautifully said! I couldn't agree more. Even with sustainability, there is this importance that whenever we create something, we have this responsibility towards our planet to think about "is this necessary?".
Jemma: I want to jump in, yes. This is exactly what I meant. Is this packaging necessary? Even in answering that question, you can be very sustainable.
Kajetan: I also agree with what you said, there's always a way to make a product or packaging more sustainable. The ideas that you've mentioned, upcycling, it's a great way to become more eco-friendly on your own. I remember when we did a project for Happy Socks here in Warsaw, and apparently some people came to their stores and asked if they could buy just the packaging without the socks. They loved the colourful boxes and design. They wanted to keep the packaging in their homes.
Jemma: That's where you see the value of the packaging and what it can communicate for your brand!
I was actually at the Hay store in Copenhagen and they have these amazing tote bags, no paper bags insights. And something like a tote bag is a great vehicle to promote your brand as well as being eco-friendly.
Then you have brands like Supreme or Glossier reselling their bags online, it's crazy. It's the power of packaging. And when done right, people want it.
Kajetan: There's also this other aspect of packaging, sharability, or how I like to call it "Instagramability". How do you approach the design process for custom packaging?
Jemma: So the design of the packaging is such a minefield. Even from a production perspective, at least here in Scotland, it very expensive. In the past, the process felt compact, expensive, and not right for our clients.
As I mentioned, you guys providing the dielines, this saved so much time for us.
We utilize them to a tea to make sure that the right solution is created for a client form the very beginning. That with a combination of a little bit of Pinterest helps to arrive at a solution that works for the needs of our clients.
In terms of more intricate packaging designs, it's something that I'm curious about. Whenever a client comes with that sort of need, I'm more than happy to embark on that. So far we've been able to create the best packaging solutions with your catalogue.
Kajetan: I wanted to talk about this aspect of expectation vs reality. How do you know that a packaging solution is right for the client? Is it mostly based on product samples to see designs or is it mostly based on 3D rendering or a combination of both?
Jemma: It's definitely physical samples, nothing rivals it. Prior to finding Packhelp we went more than around the block trying to find Mailer Boxes. I remember they would come, and as we assembled they would kind of squish. We needed a high-quality Mailer Box and we found you guys!
This one Mailer Box was the solution to what we needed and we just trust all of your products. I know they are top dollar.
I remember we ordered some Mailer Bags about 8 months ago. I didn't even order a sample. I was confident enough that the product would be great.
But in general yes, samples are the go-to for me. 3D rendering helps but you can never truly make a decision without seeing the physical product.
Kajetan: Steering the conversation a little bit, on a more personal level, it always excites me to talk with people who have their own businesses and the pursuit of this dream of having their own business. How do you broaden your knowledge?
Jemma: I think for the most part I grow from learning from other business owners. That's the most enriching for me. That's something I use to further our services. As far as agencies go, we don't tend to have this overbearing style of ethos.
Our clients come first and we can only do our jobs by listening to them. Business owners are hugely inspirational for me.
I'm fascinated by owners wh receive big investments and looking at their strategy for growth and how their product is positioned int the market.
In terms of personal growth, I'm not big on books. With things changing so fast, I think by the time you read a book it might be outdated. It can be good for a historical foundation.
When it comes to absorbing content, I remember when I first started the agency I was obsessed with Chris Do, he's an Emmy award-winning designer and has this agency called Blind. He has an incredible Youtube series called Futur. He's amazing, he's a fountain of knowledge.
I'm also obsessed with Instagram, I spend a lot of time on it. As I said I'm very visual, so this mix of Youtube and social media with listening to business owners keeps me on my toes.
Kajetan: Awesome! Now Jemma I would love to proceed to our quick round of questions. First question! What is the best packaging you have ever received?
Jemma: Oh my goddess I actually remember. So for my 21st birthday, I got a Mulberry handbag and this was big for me. I still remember the unboxing experience. Mulberry actually partners with GF Smith, a papermaker from the UK and they actually get custom paper made. The Hues are solely for Mulberry.
I remember the bag in this silky drawstring bag inside the box. It was a highlight. But then it was a luxury product so the packaging was expected.
Then I also vouch for Glossier. Even if you buy a 10 dollar lipstick, it comes in a reusable pouch that I use constantly.
Kajetan: What's the best tip you have ever received?
Jemma: To always be yourself. My mom raised me to do that. But now I understand the value of it in business. It's all about being human and being yourself. I believe that good things come to good people. I always say that we do good things for good people so I hope that kind of energy works for us.
Kajetan: What's a tool that you can't work without.
Jemma: Probably Asana. It's the best task management tool in my opinion. It's so good to organize all of your tasks. We couldn't run our business without it.
Kajetan: Best design tip for designing packaging.
Jemma: I think that that we were talking about earlier, seizing the opportunity. Think of packaging as an opportunity, don't just put a logo on it. Communicate your brand story and use the space wisely both inside and outside of the box.
Kajetan: Is there any book or movie that changed your life?
Jemma: This is actually funny. I just finished reading one of the most life-changing books you could read; The Power of Now by Eckart Tolle. And he's this amazing guy that talks about how we tend to become slaves of the part of the future and the power we have by living in the present and how much happier we can be by the living this very second. It was a short read but it's going to live a mark on me. I don't live in the past, but I live in the present for 80% of the time. I'm really bad at worrying about the future and wasting energy on thinking about that.
Kajetan: Well that brings us to the end of today's episode. Thank you, Jemma for an awesome conversation! You can learn more about Meraki Concept Studio here and here. Jemma would be more than happy to connect with you guys so don't be afraid to get in contact.
And for a limited time, you also have a discount code for Packhelp Products. Use the code JETPACK15 at checkout to get your own custom packaging.
In the next episode, we'll be talking to Artur Oboleński form the Packhelp Lab. We're going to talk a lot about custom packaging ideas and how to create custom packaging from scratch and how his experience allows him to optimise sully chains. There's a lot of technical tips coming soon so stay tuned.
Listen to more episodes of The Jetpack
A chat with Nicolas Gold, designer & founder of Sheyn
Click here to listen to the episode.
A chat about planting trees with Louis Lagoutte from One Tree Planted
Click here to listen to the episode.