Holiday Gifts Guide | 15 Top Ideas for Him & Her
Kate Wright | 5 min read
Subscribe to stay updated
Great!
You're now subscribed!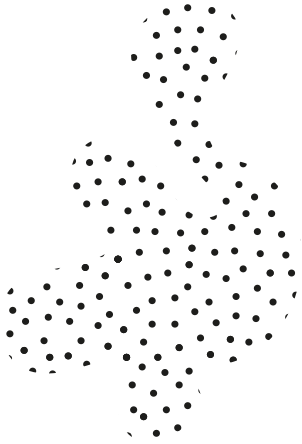 Our holiday gift guide is full of gift ideas handpicked by the Packhelp team. Enjoy!
To help you decide on which ''perfect'' gift to give your loved ones; we have compiled a list of 15 unique gifts that are sure to make anyone you give feel special. So, whether you need something cool for your best friends, amazing games for your kids [or nieces and nephews], or something special for the special woman in your life, we've got you covered.
Bonus: Add these gifts in your own luxury gift boxes and really make a great impression!
Cool Gift Ideas for Your Friends
When researching gift ideas for your friends, you might be tempted to give them just anything without putting too much thought or effort. While this won't necessarily cost you your friendship, it definitely sends a message that you don't put much value into the relationship. To avoid such negative feelings during the most positive time of the year, we've assembled a few cool gift ideas for your ''mates''.
Gift Idea #1 – Buy Them a Strap for Their Camera
Do you have friends who enjoy taking photographs? Then perhaps the best gift you could give them for this year's holidays would be a leather strap for their camera.
Most professional [and enthusiastic] camera owners will attest to the fact that going out for a shoot is often stressful. One of the main reasons is because their hands are always busy holding the camera, changing lenses and doing all the million other things photographers do when out on a shoot.
A camera strap, however, makes it easy to free up their hands and secure their camera at the same time. Although, there are other benefits to using a camera strap, those two will suffice for both professionals and enthusiasts alike.
Sailor Strap provides premium, handmade camera straps that are suitable for all camera types.
Gift Idea #2 – Buy Them a Smartphone Video Stabilizer
If your friends are budding filmmakers who enjoy shooting with their Smartphone, then buying them this stabilizer to help them get rid of shaky, unprofessional-looking videos will definitely bring a big smile to their faces this Christmas.
FlowMotion ONE is a Smartphone video stabilizer that promises an end to shaky videos. This lightweight equipment combines functionality with aesthetic beauty to produce videos of the highest cinematic quality – at just the fraction of the price.
If you're looking for the perfect gift for someone interested in filmmaking [or simply just shooting awesome videos], then FlowMotion ONE's video stabilizer is the best choice.
Gift Idea #3 – Buy Them a Roasted Coffee Subscription
If your friend[s] loves coffee, then this gift will absolutely blow their mind away. Most people drink coffee for the caffeine, but when they figure out they can drink coffee for the flavour as well; they will sing your praises from this Christmas to the next.
Originally, the coffee we drink starts out as just green coffee beans. Green coffee beans can last for as long as you want it, without loss of quality or taste. Coffee roasting is what transforms the coffee beans into the various coffee products on sale everywhere and brings out the flavour and the aroma locked within the green beans.
However, roasting coffee is an art and science on its own. Muttley & Jack's Coffee Roasters offer the finest quality coffee from all over the world. And the best part, you can simply subscribe and they send you a different flavour every month. Visit this page to send a gift to your coffee loving friend[s] this holiday season and wait for the praises to start rolling in.
Gift Idea #4 – Give them a Customized Notebook or Diary
Do you want to give your boss or co-worker the perfect holiday gift, why not consider getting them a customized notebook or diary?
With Bookblock, you can create beautifully customized notebooks, diaries, and pens. You can simply personalize and manufacture a notebook [or dairy] to fit the personality of the recipient and give it as a holiday present. We are sure they will love it - and also love you for it as it will stand out from the other gifts they are likely to receive.
Gift Idea #5 – Give them a Pair of Socks
When you run out of cool gift ideas to give your cool friends, consider giving them a pair of cool socks.
There are several reasons why giving out socks as a Christmas gift is a great idea, but one that stands out the most is the fact that everyone needs to wear them at one point or the other.
Colourful friends deserve colourful gifts, so if you decide to buy socks for your holiday gifts, consider buying them from HappySocks. They offer colourful socks in colourful sock packaging and underwear, guaranteed to add colour to your friend's holidays.
Amazing Games for Your Kids, Nieces or Nephews
Kids [and even some adults] love games. This section covers a range of gaming gift ideas that are appropriate for kids, teenagers and those who are young at heart. The gifts in this section will definitely make this Christmas come alive with action and adventure.
Gift Idea #6 – Buy Them the New Installation of Assassin's Creed
The new installation of Ubisoft's Assassin's Creed, called Origins, promises to take players on an epic journey through ancient Egypt.
Unlike previous Assassin's Creed games that focus on city life, this latest version goes a bit further back in time and goes to the formation of the brotherhood in ancient Egypt. Players get to battle mythical creatures, explore pyramids and get immersed in a world so lifelike you will be left mesmerized.
To get a copy of Assassin's Creed, Origins, visit Ubisoft's official page.
Gift Idea #7 – Buy Them a Customized PlayStation 4 DualShock4 Controller
One thing young gamers cherish the most are their controllers. Just like cars, jewelry and even watches are a fashion [and personality] statement for adults, so also are controllers a statement for these young gamers and also a way of standing out to their peers.
So, what better way to surprise these young adults than to buy them a customized controller that none of their peers have? With a lot of positive reviews about PlayStation's latest controller, you will definitely make someone VERY happy this Christmas when you buy [or design] a custom-made controller from One Shot Controllers this holiday season.
Gift Idea #8 – Buy Them a Game Chest from Big Potato
As we all know, the holidays are all about family. It is that time of the year when everybody comes together to spend some quality family time together.
With every member of the family present, it is always a good idea to do something fun [and memorable] together. Family games are a great idea for such occasions. Games like the Monopoly have always been the favourite go-to choice over the years, but recently, Big Potato has revolutionized the approach to family game time by introducing a variety of interesting [and addicting] games such as Mr. Lister's, Obama Llama and Colourbrain to name a few.
But with so many fun games to choose from, it could be hard to choose the ''perfect'' game gift. But the team at Big Potato knew that too, so they created a super special gift called Big Potato's Game Chest. Each handcrafted wooden chest includes all their amazing games, a fluffy potato and a handwritten note which you can customize to say anything you want. This is by far the best gift you can give someone who loves games this holidays because it helps share wonderful memories with their family.
We love the colour gift boxes that these games come in!
Something Special for Someone Special
Most people are clueless when it comes to getting the perfect gift for the special women [wife, daughter, sister or mother] in their life. But with the gift ideas we covered in this section of the guide, you don't have to be clueless.
Gift Idea # 9 – Buy Her a Facial Mask
A facial mask will make a great holiday gift because every woman wants to look beautiful, especially during the holidays.
Sheet Happens is Europe's leading subscription-based sheet mask provider. Just in case you're hearing sheet masks for the first time, they are single-use face masks made from paper or fabrics soaked in a nutrition-packed solution called serum.
Gift Idea #10 – Buy Her a Rockstar Dress for Christmas
Everyone wants to be a rockstar, including your special lady. Make her feel like one by getting her one of Odder Side's Autumn Winter '18 collection as her holiday gift.
The Odder Side is a clothing company that combines modern basic design with quality. They embrace simplicity, comfort and natural beauty. As a result, we are pretty sure this is a gift your special lady will love – and also adore you for it too.
Gift Idea #11 – Buy Her Home Décor
Women place a lot of importance on making the house look good because they seem to instinctively know how the simplest things like furnishings and colour scheme can affect the mood, either positively or negatively.
So, giving home décor as a Christmas gift is a sure way to remain memorable in the mind of the recipient. However, when giving out these kinds of gifts, ensure they complement existing furnishings and decorations.
Salon Wohnlich has the finest assortment of home décor for every part of the house, ranging from the living room to the kitchen and even the bathroom.
Gift Idea #12 – Buy Her a Leather Clutch Bag
A clutch bag is much more than just a fashion accessory, it is a necessity. Getting one as a gift doesn't only show how thoughtful you are, it will definitely endear you to the heart of the recipient.
When choosing a clutch bag, it is important to keep in mind the size, versatility, and material of the bag you are buying. Women instinctively know the quality of a bag just by the feel of it, and there is nothing as off-putting as buying a low-quality bag made of fake leather.
So, if you decide to buy her a leather clutch bag this Christmas, we suggest you go for a top quality one like this camel leather clutch bag, beautifully handcrafted by master leatherworkers at Zahara Leather.
Gift Idea #13 – Buy Her a Healthy Snack Drink
Liquid snacks are all the rage now for those who want to avoid hunger and prevent unhealthy snacking. Most importantly, these healthy liquid snacks provide vitamins and minerals to nourish your body and mind and keep you productive all day long.
One of the leading European liquid snack providers is Chias, and they provide various snack drinks based on chais seeds and fruit juices. While they have several product lines, we suggest you buy the Chais Essential [pictured above] as a holiday gift for your loved one. They come in several flavours, including mango, apple peppermint, pomegranate hibiscus, and raspberry.
Gift Idea #14 – Buy Her a Changing Bag
Changing bags are a great gift to any woman who is currently nursing a baby. They are a great way to pack and carry all the necessary items needed to keep the baby comfortable and happy, such as food, nappies, and wipes.
Storksak's Bobby Changing Bag is a good example of the perfect changing bag. It is a blend of beauty and functionality. Made from fashionable quilted nylon, this changing bag is lightweight and spacious. It also comes with a changing mat and an insulated food and bottle (FAB) bag, making it ideal for storing drinks and snacks while on the go.
Gift Idea #15 – Buy Her Jewelry
Still having doubts about the perfect gift to get your special lady? Then buy her jewelry, because, with that, you can never go wrong. And the reason is simple – every woman loves jewelry.
Zoeca Jewelry offers the finest collection of costume jewelry, silver sparklers, and high-end solid gold. At Zoeca Jewelry, you will get any design to suit the personality and taste of your special lady. Also, their collection of jewelry is suitable for any occasion.
---
So, there you have it; the ultimate holiday gift guide for the year. No matter how fickle or indecisive you are, you will find the ''perfect'' gift for everyone in your life here. From personalised wooden gifts to a fancy pair of socks, there's truly something for everyone.
That being said, we want to give you a pro tip – get creative with your gift packaging. Rather than just handing out your gift[s] in regular and boring wrapping paper, we encourage you to consider creating custom packaging for your gifts. It will definitely make the gifting experience a memorable one; ensuring they enjoy collecting the gift as well as the gift itself.