5 Features Of Perfect Packaging
Kate Wright | 5 min read
Subscribe to stay updated
Great!
You're now subscribed!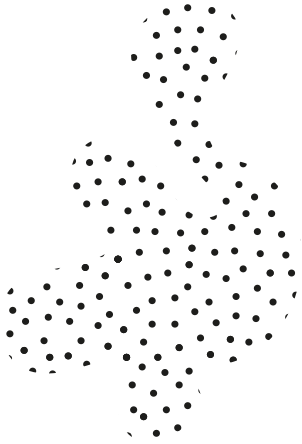 Boxes can vary from small to big, colourful to minimalist, but they all should be useful.
Useful can mean a lot of stuff - from having a perfect size for the product to being visually incredible. However, we believe at Packhelp, that any box should meet more than just requirement. This is how we came up with this list!
Does a perfect box even exist?
We started off with asking such question. Although many marketing channels provide good exposure, only packaging reaches all of your clients. It starts the conversation and makes up for the first element to judge.  So - in a certain way - every box is a perfect way to start the relationship with the customer. Yet, to become truly "perfect", we have prepared this list of the most important features that your box should have.
It's eye-catching
Box is the first possibility to "wow" your potential customer.
Unpacking is supposed to be the beginning of an experience with the product. Your customer should be encouraged to take a picture with that box, post it online. However, it doesn't necessarily mean that the box should be extremely colourful or extravagant.
See an example of the packaging for Sriracha sauces by André Moreira - it's both creative and light in its colour tonality. An eco mailer box - like the ones we produce at Packhelp - can dazzle with its simplicity as well. It all falls down to your creativity. 
It's durable
Trust us - packaging's durability is one of the biggest challenges to face.
Cardboard boxes - the ones we produce at Packhelp - are both light and durable. However, it is always important to be cautious about the weight and shape of the product. Whilst mailer boxes are perfect for smaller products, branded shipping boxes might be a good choice if the product requires special treatment or farther shipment.
So, here's our tip - before you make an order, be sure that the box will be a match for your product.
It conveys the message of your brand
Packaging is a great means to tell about your brand.
Consider it as a kind of dialogue with the customer. If one of your most important features includes an eco-friendly approach, an eco box will surely be a way to emphasize that.
Supposing you are a clothing producer that is colourful and stylish, a more creative and crazy design of the box can surely convey your message. Or your product is Boxed Water and you go for a minimalist design, with very clear message about your product's advantage over competition. The point is to make your customer aware that you put your heart in every step and element. 
It secures your product
Box should secure your product - obvious, right?
Yes, but it is one of the most important features of packaging - the degree to which it secures what's inside of it. Nobody wants to pay for a one-of-a-kind product, wait for the shipment and finally receive it… broken.
Hence, it's crucial to know the weight and size of the product and secure it by an appropriate box. When sending donuts in a box to your client, make sure they look as delicious as they taste!
It's easy to open
There are boxes that look astonishing due to their creativity.
There are boxes with irregular shapes and incredibly designed forms, but it often happens at the cost of functionality. And there's hardly anything so irritating (in the packaging world) than a box that takes too much time to open. If it's not intuitive, the risk of destroying the box is much higher.
Additionally, it might influence how your customer perceives the brand and the product - nobody likes to waste time unnecessarily. A cool example of introducing the concept of "easy-to-open" is the design of ChenChen Hu, who created the new delivery boxes with a "corner pack". 
All of those features are equally important.
A box can be visually captivating, convey the message of your brand, but it doesn't fit its purpose 100% if the contents are not safe inside! Therefore, we always advise our clients to double-check all of those key elements before ordering boxes. Maybe dropping us a line is a good way to sort things out? 
---
We would love to hear your opinions - what features of box do you find most important? Do you agree with our propositions?