How to Increase Your Sales Heading Toward Christmas 2017
Kate Wright | 5 min read
Subscribe to stay updated
Great!
You're now subscribed!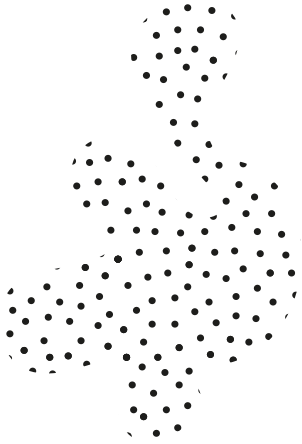 Now that you have a good knowledge of the key pre-Christmas e-commerce dates to prepare and strategize for, how can your store take advantage? We've asked marketing experts about must have tools to increase your online sales before Holidays. 
How should you go about planning your holiday promotional campaigns including necessary tools to maximize sales? Well, this article will walk you through the best practices plus a few tips from us here at Packhelp to make sure you are on the right track to generating massive sales throughout the holiday season.
But the first question most of our customers often ask is – how soon should we start planning our e-commerce marketing strategy. The answer is quite simple: as early as possible. But to be precise, we recommend starting from mid September or early October so as to be sure you've covered all your bases.
The following tools will help you get everything in place to be ready for the holiday season.
#1 Brand24: power of social media monitoring
From my side, I can recommend using a social media monitoring tool, for example Brand24, which will help you in social selling. By monitoring the right keywords for your business, you can find people asking online for the product or service you offer.
A study from IBM, shows that between 2010 and 2015, mobile traffic in e-commerce increased by almost 50%! It means that more and more consumers go for online shopping for Christmas.
At Brand24, we also observe an increased number of web and social media conversations about Christmas gift ideas. That's a gold mine. Such conversations make perfect sales opportunities for businesses of all sorts. The thing is to identify these conversations and reach out to people interested in a product or service you offer.
Here's an example. This one just begs for a reply from a company that offers smartphones. I guess they didn't use social media monitoring.
~ Tomasz Zietek, Content Manager
#2 Packhelp: because good products come in good packaging
There's one rule you have to remember - packaging is the only marketing touchpoint that reaches 100% of your customers. And while low prices, bargains, and free shipping are crucial factors for about 91% of online shoppers, you should keep in mind that it takes more than that to keep them loyal to your brand and keep coming back to your store.
"Unboxing experience" is the thing now and every e-commerce store owner should consider this as a great opportunity to build customer loyalty. Do you know that due to Dotcom Distribution report, 39% consumers have admitted to share a photo of the parcel in social media just after receiving it from the courier? And even more, 71% of them, admits that social media posts encourage them to purchase specific products? Click here to find out more why does a pretty custom box matter.
Pro Tip: There is an endless an array of inspiration to choose from when deciding which packages to give to your customers as an add-on for shopping with you. Just make sure you choose colours and fonts that represent your brand and don't forget to include your website!
~ Konrad Kwiatkowski, Marketing Manager
#3 Shoplo: an online home for your brand
There are more public holidays, shopping periods, events and occasions in the last 3 months of the year than the other 9 months. It's the craziest time of year, things come up at the last minute and we often leave things for to the last minute. By planning in advance, you and your team can stay on top of things and make the most of Christmas.
Canadian Thanksgiving, Columbus Day, Halloween and Thanksgiving are all opportunities that you can use to 'warm up' your audience to your Christmas campaign. Let's look at Veterans/Armistice Day, November 11th. Traditionally, a day of sorrow. Not a day that people flock to shops to spend spend spend. An emotional day like this can be leveraged by donating to charity.
Find a charity associated with veterans or returned soldiers and donate a percentage of your profits for the day (or a week) to that charity. Give buyers the option of donating even more to charity at the checkout. An incentive like this is a great way to build trust with people who are aware of your brand but not yet committed to a purchase.
A physical plan is a great way to turn something mental into something visual and keep track of it. Get it out, onto paper so your team can contribute to your Christmas period. There is so much more to making the most of the Christmas period than a few flash sales and giveaways. For more information about things like...
The best Social Media Content for Christmas
Facebook Ads over Christmas
Email marketing in the lead up to Christmas
Returns & Customer Service around Christmas
...head over and download our free Holiday Marketing eBook.
Along with it, you'll get a free calendar of the last 3 months of the year with promotional ideas, cut off dates and the best events and occasions for your brand to get involved with.
~ Phil Forbes, Content Manager
#4 indahash: influencer marketing at its best
Xmas season is the most active time in the media industry. According to the study from Vouchercodes.co.uk parent RetailMeNot and the Centre for Retail Research, UK Christmas spending was expected to hit a record £77.56bn in 2016. Which is why brands are trying to reach consumers with dedicated Xmas campaigns.
Unfortunately, traditional media is not enough, as the message should be relevant and convincing users to buy. In my opinion, Influencer Marketing is the best tool to use. The indaHash app helps to conduct dedicated Xmas campaigns with influencers with the highest engagement rates on the Internet - in an automated way.
What we also recommend is our new service which was prepared with Clear Channel in UK. It creates the opportunity to display influencer generated content in real time, on DOOH (digital out of home screens). Thanks to it, you can advertise in real time with authentic content created by real consumers, reaching them at the moment of purchase. Give it a shot and good luck!
~ Marta Zarosa, Chief Business Development Officer
#5 Growbots: meet your future customers, today
December is always huge for retail sales, but for B2B it's the absolute opposite. Let's just say that people don't buy a new software as a Christmas gift for their relatives. At Growbots, we have two methods to go around this:
#1 Sell as much as possible before holiday season
#2 Lay the groundwork for January
By using Growbots, it's insanely easy to launch an email campaign to all of your potential customers. What's more, the more contextual it is, the better - and Christmas is a good context after all. To take advantage of this period, with just a few clicks we launch a simple campaign consisting of three emails:
#1 Being brutally honest, we say that December is a dead-season for us so we are giving away massive discounts prior to Holidays (sent 2-3 weeks before Holidays)
#2 Perfectly-crafted holiday wishes with a subtle mention that we are going to contact them in January (sent 2-3 days before Holidays)
#3 "It's time to start 2018 with a bang" kind-of-email (sent 2nd week of January)
Believe it or not, but we are getting new business even as a response to #2.
~ Chris Zawisza, Head of Demand Generation
#6 Sotrender: your marketing analytics
The last few days before Christmas is one of the most intensive times for businesses. Everyone is increasing their budgets and doubling down on their activities. You can see this in social media, with lots of big movements and ads of the highest price. Is there anything that you can do to prepare, harness that social media potential, and increase your sales? Of course!
Understand your audience. How well do you understand who you're reaching through social media? Being such a data mine, don't rely on just your convictions. Learn more about who you're talking to, what their interests are, what they value most. Consider whether your communication strategy truly meets their expectations.
Reward your most loyal fans Christmas is all about gifts! Check (for example with Sotrender) who has been engaged by your profile and show them some gratitude. There's a big chance that they'll become your loyal ambassador!
Run a pre-Christmas contest - people still love them ahead of time (check how to run legal contests on Instagram and Facebook)!
Take care of the experience and your customer service! Remember that social media is a dialogue, and people are looking for help and solutions.
~ Małgorzata Walendziewska, CMO
__
November and December are the most lucrative months for the e-commerce community. Having a right tools will ensure that you are prepared for this massive surge in sales.
What is most important, however, is that you take advantage of these key holiday dates and leverage it to boost your sales for your e-commerce store. You and your team will have a lot of work cut out for you but hopefully, this guide will make your goal more attainable.
Set your budget, update your website and product pages, choose your marketing channels, prepare your promotional materials, identify which holidays you want to participate in and put everything into your promotional calendar so that you can easily execute your plans. And don't forget to reward your loyal customers with cool holiday packages that will help your brand remain memorable to them – this is the best way to build customer loyalty.
Finally, don't forget to have fun and spend quality time with your family and friends. After all, that is what the holidays are all about.