The Holiday Shipping Deadlines you Need to Meet In 2021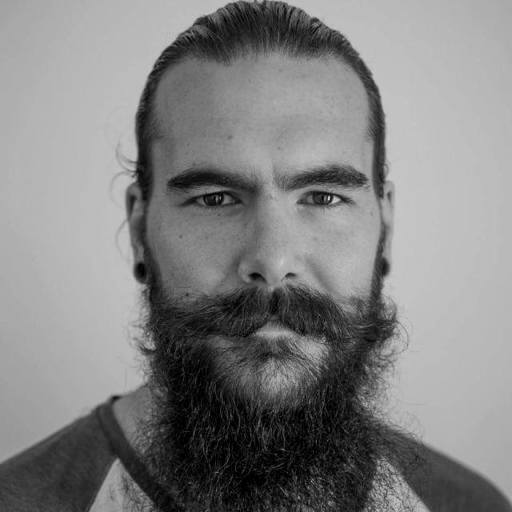 Phil Forbes | 8 min read
Subscribe to stay updated
Great!
You're now subscribed!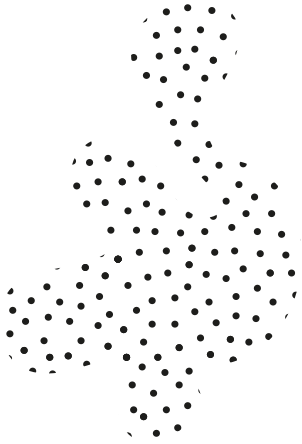 If your brand's mission this Christmas is to delight your customers (and it should be), there are many holiday shipping deadlines you need to plan for.
The world of ecommerce is consistently growing. More products are bought online and delivered by traditional delivery methods every year.
And if your brand's business model relies on a courier or postal service to deliver your products to customers, then your Christmas actually ends a few days before December 24th (Or 25th, depending on when you give gifts!).
Explore Packhelp's range of fully customisable packaging solutions
In the last 3 months of the year, small business owners are at maximum stress levels.
There's a lot of work to do as the final push toward Christmas comes. There's a Christmas marketing campaign to execute, loads of orders to fulfil, and there's always some returns to be taken care of.
In an ideal world, you should start planning for Christmas in July. But if you don't have that luxury of time, planning late is much better than not planning at all!
So if your goal is to deliver your products on time this year - and let's face it, that's what you want to do - then you need to have your holiday campaign sorted.
In this article you'll learn:
The holiday shipping deadlines for Q4 2021 holidays,
When to order your Christmas packaging to be ready for the Christmas rush,
Unique ways to participate in those dates,
Frequently asked questions for Q4 2021
Let's dive in.
Getting ready for the Christmas period
The Christmas period is crazy for anyone in the world of ecommerce or traditional retail.
You need to:
...and all this needs to be done sometime in September. Why?
Because the 'business' end of the season starts with the lead up to Halloween at the end of October! 
Take a look below to see how to plan for Halloween and other popular events around Christmas and their shipping deadlines.
Important holiday shipping deadlines for 2021
31 October - Halloween
This holiday is usually the dam wall that holds back the Christmas onslaught.
Predominantly an American holiday, it's growing in popularity all over the world. 
It's also a good holiday for your brand to leverage to get your name out before the Christmas rush. Spooky-themed flash sales are a good way to do this.
Want your customers to have their purchase in time for Halloween? Here are the deadlines if you're using Royal Mail:
2nd class Royal Mail® - October 25
1st class Royal Mail®- October 25
Royal Mail Tracked 48® - October 28
Royal Mail Tracked 24® - October 28
Royal Mail Special Delivery Guaranteed® -  October 29
Pro Tip: Order as little as 30 pieces of Halloween-themed custom packaging. Click here to see how.
Shipping deadline:
Want your custom packaging for a Halloween sale? Order by: October 5th, 2021
2 November – Holiday Shopping Starts
This is the time of year when the big retailers start to go hard.
Advertising material starts to appear and window shoppers start to do their thing.
This is the best time for you to start bringing attention to your brand and converting the early birds into customers.
Shipping deadline:
Want your custom packaging by November 2? Order by: October 6th, 2021
25 November – Thanksgiving
Although most celebrated in America, Thanksgiving is making its way around the world. The last day before Black Friday is a good time to get in early with a soft launch.
Use time and get in front of people before the explosion and drama associated with Black Friday and Cyber Monday.
Shipping deadline:
Want your custom packaging by Thanksgiving? Order by: October 30st, 2021
26 November – Black Friday
Like most American events, this one has quickly caught on globally.
In 2018, Black Friday hauled in a massive £1.23bn in the United Kingdom. Not bad for an American holiday. Consumers love a bargain and this is the day for that.
So much so that Adobe has predicted 11% growth of the event year over year. It should be blatantly obvious that this is the day you go hard with your sales.
Remember that massive price discounts are attractive, but there are other ways you can add value.
Consider things like:
Free shipping
Discount vouchers for return purchases
Threshold-based discounts
Many Black Friday and Cyber Monday purchases are Christmas gifts that your customer will give at Christmas. As there's almost an entire month between BFCM and Christmas, Shipping Deadlines are a little more relaxed.
Shipping deadline:
Want your custom packaging for Black Friday? Order by: October 31st, 2021
27 November – Small Business Saturday
Small Business Saturday this year lands on the Saturday between Black Friday and Cyber Monday. Small businesses are the backbone of any thriving economy.
Consumers know that and are more often than not, loyal to 'ma and pa brands' in their local area. This is just one more reason why retailers of all shapes and sizes need to have an online presence.
If you fit the description of a small retailer, today is a day where eyes will turn to you. 
With local media outlets usually getting in on the action, it's a great chance to use tradition PR to get seen.
Shipping deadline:
Want your custom packaging for Small Business Saturday? Order by: October 31st, 2021
29 November – Cyber Monday
Traditionally, Black Friday has been the day for sales, both retail and online.
But with online retailers feeling a little left out, Cyber Monday was born. Well planned Cyber Monday Marketing gets eyes on your discounts and flash sales.
This usually means Cyber Monday is all about urgency, cross-platform purchasing and invoking a sense of missing out.
Shipping deadline:
Want your custom packaging by Cyber Monday? Order by: November 1st, 2021
6 December – Saint Nicholas' Day
This day, dedicated to the traditional form of Santa Claus, is an interesting day on your calendar. It marks the official start of holiday shopping in Europe.
Be sure to have your Christmas campaign up and running by today.
Want your customers to have their purchase in time for St Nicholas' Day? Here are the deadlines if you're using Royal Mail:
2nd class Royal Mail® - November 29
1st class Royal Mail®- November 29
Royal Mail Tracked 48® - December 2
Royal Mail Tracked 24® - December 3
Royal Mail Special Delivery Guaranteed® - Wednesday, December 4
Shipping deadline:
Want your custom packaging for by St Nicholas day? Order by: November 6th, 2021
14 December – Free Shipping Day
Free shipping day is pretty self-explanatory - a day where the retailer offers free shipping to that last-minute buyers get their gifts in time.
With shipping costs being one of the highest causes of abandoned carts, offering free shipping is guaranteed to drive your conversions sky-high.
Shipping deadline:
Want your custom packaging for Free Shipping Day? Order by: November 17th, 2021
17 December – Friday, final call for courier delivery
As the name suggests, this date should act as a final call to prospects that didn't check out their products on your website. 
Sending them a friendly reminder to complete their transactions and probably include a discount could be the little difference needed to convert that prospect into a paying customer.
And if your e-commerce strategy is effective, you might even get away with offering an upsell that could help you generate even more revenue.
18 December – Panic Saturday
This is the last Saturday before Christmas and just like the name of the day suggests, it drives a lot of shoppers into a "Panic" state. 
Those who haven't bought the perfect gift will be more frantic and those who have already ordered will anxiously be waiting for their products to be delivered.
If you're in retail, you're in luck as your store will more than likely be flooded.
Be sure to have the stock on hand to keep up with demand! If you're an online retailer, it may be a bit too late to get purchases to your customer in time.
You can, however, still keep the cash flowing by offering online vouchers for your web store.
Note: After today, holiday shipping deadlines are all but done.
Unless you send your product express overnight, you may not get a package to a customer before Christmas eve.
24-25 December – Christmas
This is the big moment you've been waiting for. Holiday shipping deadlines are gone - no more panic or stress about getting products delivered. 
It's time for some downtime with your family and friends.
This is when all the products you've been selling to your customers begin to have real value – they get to be given as gifts.
Nevertheless, just as your customers want to spend Christmas with their loved ones, so will you and your team. So, by setting up your e-commerce strategy in place, you and your team will be prepared for this date.
Christmas Packaging FAQs
Here are a few questions we get asked by customers in the lead up to ordering packaging during the holiday season:
When should I order my packaging to be ready for Christmas?
In order to have your packaging before the start of December (when Christmas shopping usually starts), we have our own holiday shipping deadline - You need to order your packaging by November 1st.
Due to higher production volumes in the lead up to Christmas, there are some factors that may increase the turnaround time.
While a delay of more than 24 hours is uncommon, history has shown us that the biggest delay comes in terms of delivery - increased demand for courier services means that shipping times may blow out.
This is something that unfortunately is out of our hands.
Order your branded boxes today and avoid the rush.
What is the minimum order size?
The minimal size of an order for boxes designed in the box editor is always 30 pieces.
In the case of non-standard orders, the minimum size of an order will always be fractionally more. For more info contact us.
Do orders take longer to process during the holidays?
Sometimes. We do everything we possibly can to complete all orders in 21 days, but please keep in mind that during holiday season volumes increase significantly.
Our factories operate 24/7, but it is very likely that freight transporters will extend their delivery deadlines.
How can I be sure that my order will be delivered by the day I need it?
Start planning your holiday packaging today, and keep up with our recommended timeline.
It is also very crucial to prepare your artwork ahead of time so we can be sure that it is properly formatted for manufacturing.
Is it possible to speed up my order?
Yes, that is a possibility but it does depend on a number of things. Please contact us for more information.
Can I change the quantity of the order?
If the order has not been paid – yes, you can. If your order has been paid for, you can order additional boxes using the same design. You can simply repeat your order or contact us to order more boxes.
This Christmas, post your products in branded mailing boxes. Click here to get started.
How can I check the status of my parcel?
The status of your parcel can be checked via the order number. You receive such a number in a mail confirming that your order is ready for shipping.
You will also find a direct link to the courier company, which will handle your shipping. However, you can also ask us (if so, please provide us with your order number).
Will I receive a confirmation that my boxes have been sent?
Yes! After placing an order with us, you will receive three emails:
Order confirmation

Confirmation of payment registration and;

Confirmation that your boxes have been produced.
The last email will contain information about the shipment, including the number of the shipping document.
Do you ship abroad?
Yes. Shipping to EU countries is taken care via our online app. However, in the case of some territories (Cyprus, Malta, Canary islands, Ceuta, Melilla) contact us before placing an order.
There is also a chance that you will be charged a customs fee by the courier. In cases like this, our customer service department will contact you.
If you are interested in delivery outside the EU, drop us a line as well!
Make your brand stand out this Christmas with custom product packaging. Start designing.
Over to you
Now you know the holiday shipping deadlines for 2021, it's time to get working on your Christmas campaign.
Remember that a successful Christmas campaign is about:
Satisfying your customers
Making your brand memorable
Getting them to come back to you in the New Year
And a well-designed custom box can help your brand do all that.
Head to the Packhelp store to see all the packaging options available for your products.
Put your logo on a box and have as little as 30 delivered to you for free, all for as little as €0.26 per piece!
About the author:
Phil Forbes is a content writer and SEO guru from Melbourne, Australia. When he's not creating content for Packehlp and getting in front of millions, he's fiddling with his blog Expats Poland, his side project as an English copywriter or helping Australian Football take off in Poland at Futbol Australijski.