Bio Poly Mailer
Fully compostable and biodegradable mailing bag. Lightweight and natural, yet waterproof and durable.
Approved by hundreds of brands
Approved by hundreds of brands
A recommended choice by e-commerce brands the world over.
Weatherproof and durable
Weatherproof and durable
Protects your package from rain, dust or punctures.
The eco-friendly Choice
The eco-friendly Choice
Made from natural resin. Biodegradable & industrially compostable.
ECO PROPERTIES
Available sustainable options:
When exposed to light, air, moisture and microbes, this product breaks down to natural elements found in nature.
Products with this label will break down into compost in industrial composting plants.
Locally manufactured in Europe, meaning a lower transportation footprint compared to goods produced and imported from abroad.
Eco package here!
Packaging that's both durable and biodegradable, waterproof and compostable.
Your prints will absolutely pop on this eco-friendly mailer. The starch-based material feels lightweight and natural.
Design yours
Quick to pack
Hustle-free packing, fast and easy. Slide your goods inside the mailer bag and seal it with an included adhesive strip. That's a wrap!
Order now
Reviews
See what our customers say
Sample packs
Sample packs
Try before you buy. Select up to 5 samples and test different types of packaging, materials and sizes. Order a sample pack and get your money back with your first order.
Order now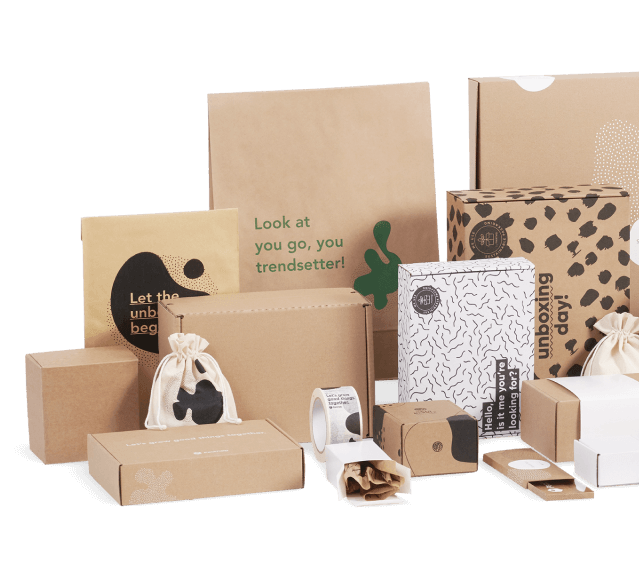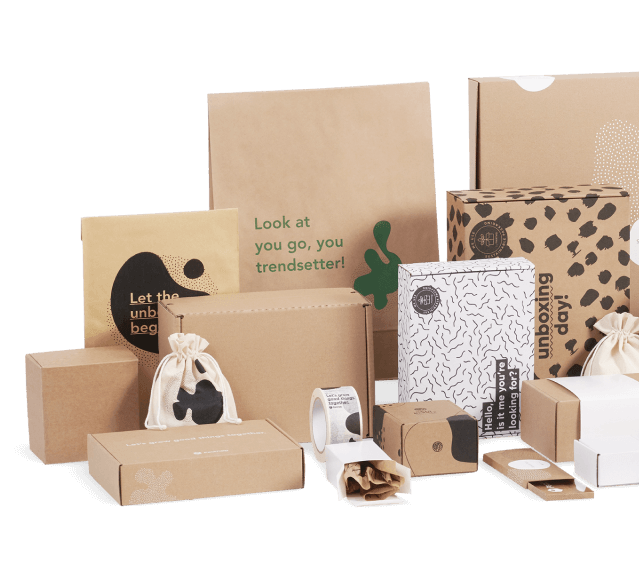 Flexographic
High-quality printing with up to 4 colours and durable inks. Precise colour reregistration for complex designs.
Screen Printing
Multi-colour prints in Pantone using durable ink. Great for a range of surfaces, including paper, film and fabric. Best for bold designs using up to three colours.
SPECIFICATION
Specifications
Material
Foil made from starch-based resin (material code: 7)
Material colour
Standard White
Printing process
Screen Printing
Customer Story
Get Inspired
Bio Poly mailer bags for vegan fashion: Origin X Performance
Sustainability is your brand's destination. Origin X Performance took sustainability to a new level, making it a part of the brand's DNA. From product design to their Bio Poly Mailers, this brand has eco-friendly written all over.
Read more about this inspiring story
FAQ
Are Bio Poly Mailers fully waterproof?
Yes. Not only are our Bio Poly Mailers splash resistant but also a durable layer of protection against dust and rough package handling.
What are some common uses of Bio Poly Mailers?
Bio Poly Mailers are what you want when looking for a sustainable and eco-friendly alternative to traditional mailing bags. They serve as both an additional and single-packing solution. You can easily ship textiles like clothes, backpacks or books in them. Their primary advantage, though, is protecting your mailer boxes used for shipping products. By using Bio Poly Mailers, you can ensure that your packages are secure and compliant with environmental policies at the same time.
Do Bio Poly Mailers match particular sizes of Mailer Boxes?
Yes, Bio Poly Mailers are made to match our range of Mailer Boxes. The exact pairings are listed below; Y is mailing bag sizes and F – mailer boxes.
Y60 250 x 350 mm – F23, F33, F45
Y80 350 x 450 mm – F23, F33, F44, F45, F52, F56, F59, F62
Y90 400 x 500 mm – F23, F33, F44, F45, F52, F56, F59, F62, F65, F71
Can you print on the entire space of a Bio Poly Mailer?
The Bio Poly Mailer has a designated area on each side for your graphic design. The bigger the bag, the larger the printing space. You can see this area clearly on the diecut template. Make sure that your graphics don't cross the boundaries of the outline.
For wholesale orders of a minimum quantity of 5000 pieces, it is possible to print on the entire surface of the poly mailer. If you want to order big, please use our 'get a quote' form for assistance and a quotation.
What kind of graphic designs can't be printed on Bio Poly Mailers?
The printing possibilities on Bio Poly Mailers are limited to single-colour graphics. The foil material absorbs paint, which makes it inefficient to print complex images, gradient graphics and neon colours. Please keep this in mind when designing your artwork for Bio Poly Mailers.
Why are my bio polymailers a different colour to the ones that are on your website?
Please be aware that the colour of these mailing bags may not be pure white. The whiteness of the material may vary depending on the vegetable fabric it's made of. If it's corn waste, the colour may have an ivory hue, while beetroot waste can result in a subtle coral shade. If having a perfectly stark white bag is crucial for your needs, bio poly mailers may not be an option for you.
Why do my bio polymailers smell?
As our bio polymailers are compostable and made from natural materials, they need a special adhesive that ensures both waterproofing and durability. As a consequence, these mailers may have a mild scent. Some customers describe it as reminiscent of curry powder, while others liken it to baby powder. It is not an unpleasant or artificial smell, but it's important for you to be aware of this – particularly if you sell clothing or other items that may absorb scents.
Subscribe for promotions, special offers and news from the packaging industry.
Great!
You're now subscribed!
Australia & Oceania

Belgium

Bulgaria

Canada

Croatia

Denmark

Estonia

Finland

Greece

Hungary

Ireland

Latvia

Lithuania

Luxembourg

Norway

Portugal

Slovakia

Slovenia

My country is not listed