What is brand differentiation, and how it is it done most efficiently?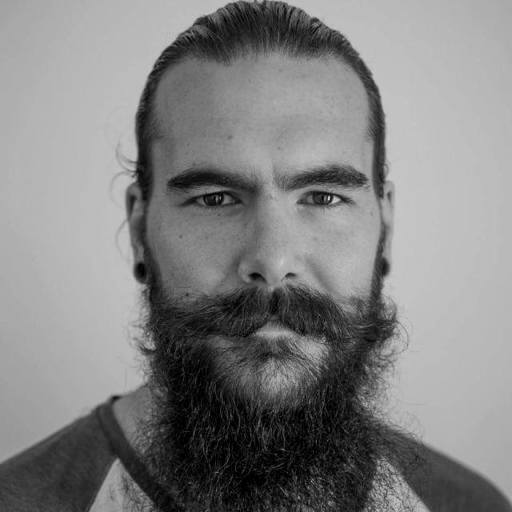 Phil Forbes | 5 min read
Subscribe to stay updated
Great!
You're now subscribed!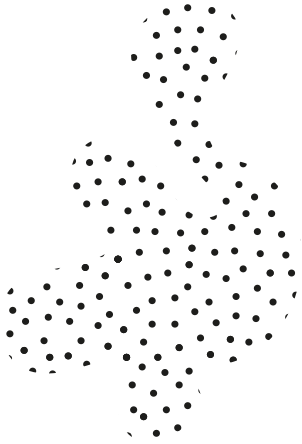 Is brand differentiation possible under the current market conditions?
It's not only possible but indispensable!
Often, when a company innovates, makes a bold business move or introduces an out-of-the-ordinary solution, its competitors immediately follow suit.
What is the reason?
'If they have succeeded, why can't we?'
Such an approach, however, resembles playing with fire.
So even if you're faced with enormous competition, finding your unique voice and your own method of communication is an excellent business decision.
Today, we'll look at several strategies to help you differentiate your brand and become a genuine market leader.
What is brand differentiation?
This integral element of any brand strategy focuses on showcasing the company's unique characteristics and creating its original image so that customers can identify with brand. Brand differentiation is also linked to introducing innovations and unconventional alterations.
All these actions, however, have one goal – to outperform the competition and move one step closer to success. 
DON'T FORGET! Brand differentiation should be approached with flexibility.
Why is that?
The features that distinguish a brand today may become obsolete in a matter of months.
With everything changing at an incredibly dynamic pace – including the market, your competitors and your own company – you must be able to react quickly.  
Why is brand differentiation so important? 
Getting your brand seen gives you a wide variety of advantages.
It allows you to achieve and retain an excellent position among your competitors and helps you plan your marketing activities internally.
By being consistent within your brand, you can visibly improve the level of customer trust and loyalty towards your online business. 
Read about how to build a trustworthy supplement brand
There is no doubt that every e-commerce owner should be aware of the incredibly vital role played by brand perception in the process of relationship building with consumers.
Your external image seen by potential customers has a direct impact on their purchase decisions and the ultimate sales results of your e-commerce business.
As many as 68% of customers are willing to recommend a brand to their family and friends if their expectations are met. 
What we are talking about here is: 
having a unique range of products and/or services, 

offering competitive prices, 

engaging in consistent communication with customers, 

ensuring original branding, 

providing sustainable packaging,

responding to a dynamically changing market,

demonstrating openness to change, 
and many other components that will successfully differentiate your brand from the competition. 
Let's take a look at the practical steps you can take to achieve all these goals. 
Find your niche 
Although finding your niche in today's market is quite a daunting task, it is not entirely impossible.
Those who succeed, however, no longer have to worry about the future of their business venture.
For this reason, it is more than worthwhile to dedicate some time to conducting comprehensive research to find your own unique and narrow target group. 
If you're only just starting up your own business, to some extent, your job will be easier – you must first conduct thorough market research, assess the risks and analyze the profitability of investing in a particular sector.
The results obtained will tell you what the consumers really need.
If your online store is already live, and you're looking for additional ways to develop and promote it, you need to decide which products are different enough to fit into the existing niche in the market. 
If you have a vision of the direction where you want to take your online store, an idea of how to do it, and there is a chance that your customers will endorse it – give it a try! 
The following factors can distinguish your market niche:
location: especially in the case of services provided locally, 

demographics: gender or age range of the target audience   

consumer interests which are met by your products 

innovativeness of your product range (e.g. VR goggles), products that were previously missing from the market

product portfolio or a form of sale that deviates from the market norm (such as the subscription to regular deliveries of shaving products offered by the well-known niche company Dollar Shave Club

).
Have you found your niche? That's wonderful!
However, before you proceed any further, it is essential to analyze competitors that are already operating (or might be planning to operate) in your area.
You can do this easily using well-known tools, such as Google Trends, SEMRush or Ahrefs. 
Check the number of competitors, their Google search ranking, their level of visibility, and their online communication methods.
This will help you to determine the potential of your future activities, as you'll find out how many companies have a similar sales idea to yours. 
The plus side of operating in a niche is that you don't need to have access to substantial start-up capital.
By not having to engage in a fierce rivalry with your competitors, it's much easier to promote your brand without spending huge sums of money.
Innovate before anyone else 
Innovation provides companies with a competitive advantage.
Being innovative helps to set your brand apart from other companies.
Make yourself memorable to your customers by being the first to introduce both technological innovations and business improvements.
While doing so, remember that ideas previously implemented by your competitors may not suit your brand. What's more, copying other people's solutions on a 1:1 basis has never worked out well for anyone, and such a move may additionally stir up negative emotions among your customers.
An impressive 88% see brand authenticity as influencing brand trust.
Product innovation 
The innovative solutions introduced by your brand should encourage your existing or potential customers to increase their average order value (AOV).
Product innovation also aims to offer consumers certain benefits, which may include:
a boost in the functionality of the product in question, 

intuitive and simple operation, 

minimized risk of failure,

durability,

lower prices with quality preserved. 
Strive to provide your customers with a memorable experience (in the positive sense of the word) when they use your business – during the purchasing process itself, during their contact with customer service and in the course of using the product. 
Read also: 3 ways Marketing Automation can improve customer experience
Some examples of innovative companies 
Zappos 
Zappos has become known for its outstanding customer service.
It was also one of the first brands to offer customers free delivery and free returns. Zappos has built a name for itself in the market by following several key principles: 
Bringing in the WOW factor

– the company's aim is to provide its customers with a service that will leave a positive impression and make customers happy.

Driving change

– Zappos is passionate about tackling challenges and testing new solutions and ideas. 

Creating a playful atmosphere

and introducing elements of quirkiness. 

A thirst for adventure and curiosity

– the company's philosophy includes the phrase 'fail fast', which means being open to innovation despite the risk of failure.  

Demonstrating an unassuming attitude

towards customers – this principle is reflected in high-quality customer service and a willingness to admit mistakes. 
TrunkClub 
Another example of a genuinely innovative company is TrunkClub.
This clothing company offers its customers an advisory service, which means that customers can join a chat with a clothing stylist.
The stylist asks about the preferred types of clothes, the style they like and what they feel comfortable in and prepares a parcel of specially selected clothes.
The customers can then accept or reject the set or exchange the items they dislike.
FrankBody 
FrankBody sets itself apart from the competition thanks to excellent graphic designs and inventive slogans visible on the website and on their unique product packaging.
Here are a few examples: 
"Scroll if you are sexy…" 

"You know who's a babe? Read the first word."

"Imagine a world where you shower yourself in chocolate."

"Hi babe, I'm frank body."

"I'm committed to being climate positive by 2023."

"What's hot?"
That being said, what really shows this brand's innovativeness is its loyalty programme called "Hotel Pink".
Customers enter a virtual hotel where, as their engagement with the shop increases, they are given admission to rooms, penthouses, a pool, or a VIP suite.
They can also count on discounts and privileged access to pre-sales.
This is important, as research shows that up to  83% of customers are more loyal to companies that provide them with dedicated rewards and lower prices.
Brayola 
The Brayola store is driven by customer feedback.
The company collects data on users' favourite products after they make a purchase.
Based on this feedback, Brayola has developed a special configurator that recommends the right items to people with a similar profile. 
What also deserves a mention is the "from him to her" section, which helps men buy a bra for their other half.
The buyer must simply link their account to a Facebook profile featuring photographs of the person receiving the gift and add a photo of the tag of her favourite bra.
Brayola then uses this data to select the style, size, and product type. 
Other types of product innovation 
Routine innovations 
As an example of routine innovations, we can cite the activities of the Intel enterprise, which continues to introduce increasingly more powerful microprocessors, or the actions of Microsoft, which every so often launches new versions of its Windows system. 
Ground-breaking innovations 
This type of innovation includes technologies or business models that considerably affect or change the functioning of the entire market. Examples include:
Internet of Things (IoT),

artificial intelligence (AI), 

blockchain, 

cryptocurrencies, 

drones and industrial robots, 

Virtual Reality (VR),
and so on. 
Radical innovations 
Radical innovations involve introducing brand-new knowledge, ideas and products to the market.
There is no space here for optimizing the already existing solutions – it's a turning point that gives the market a new shape and revolutionizes it.
Here are several examples of radical innovations: 
internet,

social media,

space tourism,

mobile applications,

online bookstores,

e-books, 
etc. 
Build long-lasting relationships through emotional marketing
What can be done to gain or maintain a stable position in a highly competitive market? How does a new product get noticed and remembered?
And most importantly, how do you win the trust of your customers and build a long-term relationship with them?
Here is where emotional marketing comes in. 
Research confirms that 86% of customers who feel an emotional connection to a brand are more likely to make a repeat purchase.
Such customers are also 52% more valuable to a store. 
Nowadays, attractive website design, a catchy slogan, plenty of educational content and entertaining social media messages are no longer enough.
More radical methods are needed to stay in the lead. 
What is emotional marketing? 
It is a marketing technique that motivates users to take specific actions.
This method deliberately targets users with persuasive messages to affect their emotions, such as fear, joy, or anger.
As many as 85% of consumers emotionally connected to a brand can reflect their brand loyalty in activities outside the boundaries of a loyalty programme.
Emotional marketing aims to:
establish long-term relationships with customers,

increase efficiency and performance,

boost customer numbers, 

arouse emotions and be remembered.
Practical examples of emotional marketing
Coca-Cola 
Coca-Cola is one of the world's most popular carbonated beverages.
Coca-Cola's adverts often feature elements of emotional marketing and present the product as something that can provide consumers with a few moments of pleasure. 
We all remember adverts where a bottle of the famous drink can be spotted sitting on the table during family dinners and important family celebrations.
Coca-Cola makes it possible for its customers to personalize its labels for occasions such as Valentine's Day, weddings or other special events. 
Allegro's Christmas spot
Another example of the successful application of emotional marketing are Allegro's Christmas ads. One such memorable spot ad titled "English for beginners" went viral worldwide and made it to a YouTube playlist of the most moving Christmas ads. 
Allegro values the credibility of the stories it tells.
The main character in the ad is an older gentleman who lives with his dog and uses the Allegro marketplace to find resources to learn English.
We see him receiving a parcel with a language-learning book and then a suitcase, with which he later sets off abroad to visit his children. The purpose of his travel is to visit his granddaughter, whom he can talk to thanks to learning English. 
The advert appeals to viewers' emotions, which makes it memorable and thought-provoking.
The story takes centre stage, with the Allegro brand providing a subtle backdrop to the scenes being played out. 
Procter & Gamble 
A brand that also deserves a mention in this list is P&G, which created the "Thank you, Mom" ad on the occasion of the Rio 2016 Summer Olympics. The ad shows us different mothers supporting their children in difficult times and moments of crisis.
It emphasizes the importance of the role played by the mother on the path to success.  
P&G is a brand selling household consumer goods.
It was, therefore, an excellent idea to base the story around the concepts of home and family.  
Ensure website accessibility and product availability to differentiate your brand
If you're an owner of an online store but have not yet introduced any features to make your website more functional, you should not delay any longer. Your efforts will have a guaranteed impact on your company's brand image.
The objective is for the consumers to remember a visit to your store as an enjoyable experience. 
From then on, they will see you as someone who truly cares about their needs.
This can help to differentiate your brand and ultimately beat your competition. 
Research conducted by the World Health Organisation (WHO) notes that around 15% of the population, or almost 1 billion people, face some kind of disability. We can assume that this 15% is evenly distributed across the world. 
Using an analogy, a similar percentage can probably be found in the customer base of any company. This means that there is 15% of "locked" income for every online store. Why not think about unlocking this potential? 
Digital accessibility remains a little-known topic in the e-commerce industry. As a result, some online businesses miss out on quite a large group of potential customers.
By not making their websites accessible to people with disabilities, such stores are stopping themselves from accessing additional profit. 
What is digital accessibility? 
Accessibility is most often understood as the design of products, services, as well as physical and virtual environments in a way that accommodates the needs of people with disabilities.
Digital accessibility also focuses on individuals who: 
have limited access to the internet and technology (digital exclusion),

live in remote areas (geographical accessibility),

have low income (financial accessibility),

have limited internet skills (digital literacy, e.g. seniors).
Ensuring that all customers have access to the same products and services, regardless of their type of exclusion, is important primarily for ethical reasons but also for the sales performance of your e-commerce enterprise.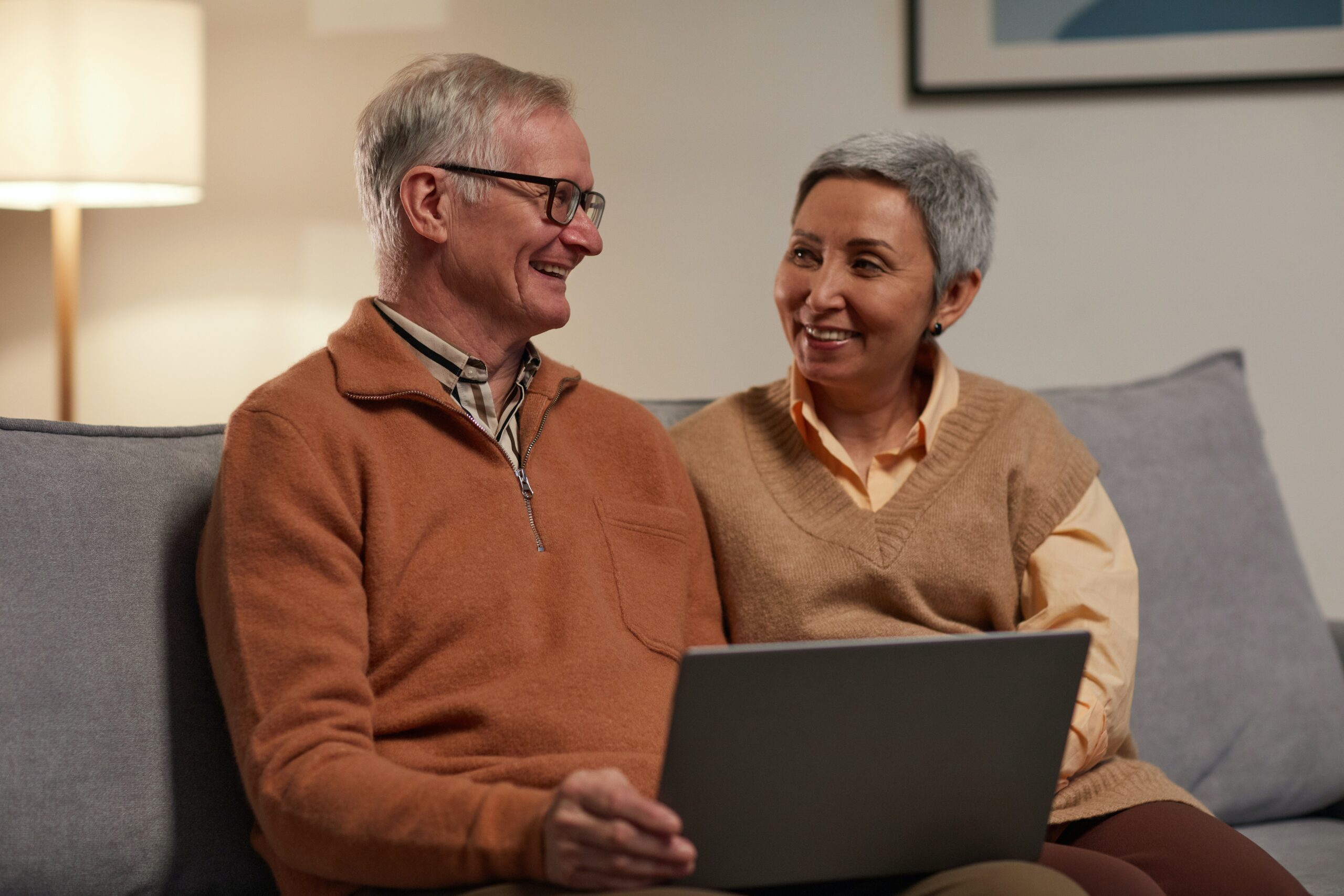 Check the web accessibility checklist for more details. 
The World Wide Web Consortium (W3C), an organization which develops web standards, together with other entities and individuals, has created international guidelines for the accessibility of content published on the internet (Web Content Accessibility Guidelines, WCAG). 
Examples of website digital accessibility
To facilitate the use of your online store, focus on the elements shown in the examples below.
Let your customers remember your store only in positive terms by making its use enjoyable.
Alt text 
Alternative text, which describes images, serves to make it easier for visually impaired and blind people to understand the content of the image.
Instagram, heavily inspired by the increasingly popular TikTok, has introduced the ability to change the text to speech. 
Correctly written hashtags 
Another way to make it easier for some people, especially those visually impaired and blind, to access your content is to write your hashtags correctly.
Some of your customers may be using readers that read online content aloud.
These readers separate individual words in a given hashtag based on capital letters.
That is why you should remember to write your hashtags in an accessible form. 
For example: #SocialMedia, instead of #socialmedia, #SummerInspirations instead of #summerinspirations, #MomentOfThruth instead of #momentoftruth, and so on. 
Colour contrast and text scaling 
According to the guidelines developed by the W3C, in order to make your website accessible to users, you should ensure adequate colour contrast so that the content can be freely understood and seen. 
Visually impaired users or seniors with reduced visual acuity may find it difficult to distinguish some items in the foreground from the background.
Many websites allow their visitors to change the contrast on the page with the click of a button.
One example of a company providing the high contrast option is HubSpot, which lets its users change the characteristic orange elements to distinctive blue. 
Examples of product availability
Products suited for left-handed people 
If you aim to make your products accessible to everyone, don't forget to make them suitable for left-handed persons.
Most products used for writing, cutting, everyday use, or even smartphones (which, due to the positioning of the microphone, give the best sound quality when the phone is held by the right ear) are designed for right-handed users.
However, an increasing number of companies are beginning to introduce left-handed products to their portfolios.
This is an invaluable support for approx. 10% of the global population. At this point, we should mention the Left Handed Store or Lefty's – these e-commerce ventures offer left-handed products in a wide range of categories.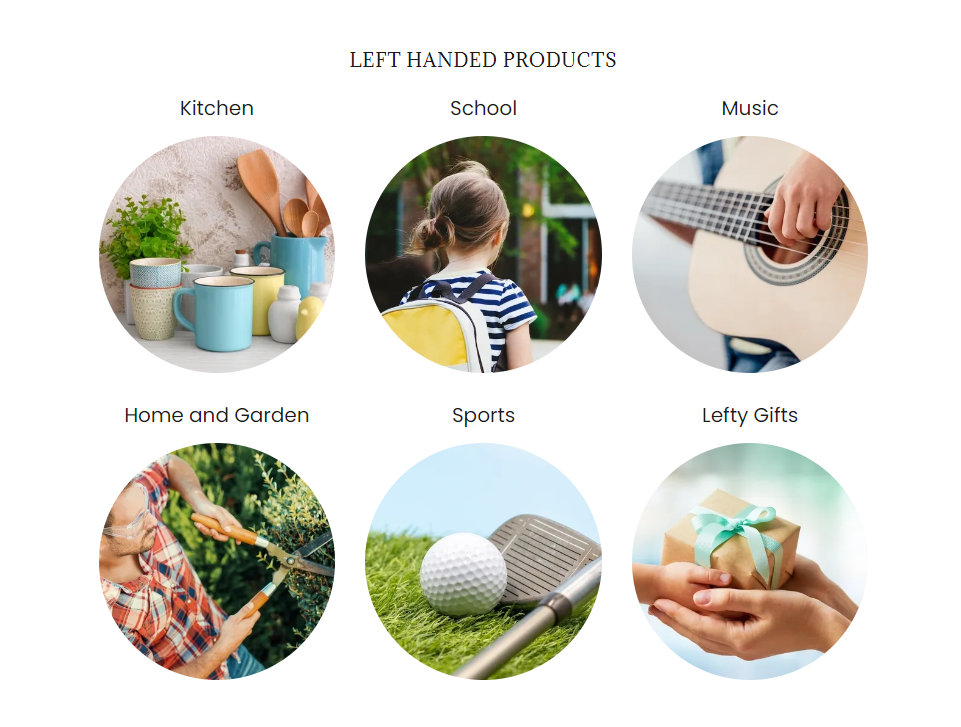 Some of the left-handed products available from the Lefty's store:
By way of a summary
Making your brand stand out in an extremely competitive marketplace is an objective that most e-commerce owners and managers strive for.
This challenging task is sure to make you put in the necessary effort.
Despite the difficulties, remember that the goal of brand differentiation is perfectly achievable if you succeed in implementing all the effective strategies mentioned above. 
If your company is large, it will be recognizable, at least to some extent, and your budget will be slightly larger.
This will give you the freedom to implement the necessary actions, engage a marketing agency to promote your brand or invest in advertising.
However, a budget alone is not enough as, first and foremost, you need to follow some key steps:
Acquire in-depth knowledge of your market

Analyze your competition

Develop a well-thought-out strategy

Suitably distribute human resources

Monitor and optimize your operations. 
Smaller companies are frequently faced with limited budgets and shrinking human resources due to the sheer volume of responsibilities.
The opportunities are less numerous, and the multitasking of employees does not go hand in hand with the ever-increasing market competition.
Meanwhile, your trump card may be the ability to take creative actions, build brand awareness and perform grassroots work. 
Find out what you can about your customers and their needs, supply them with educational materials and remain systematic in your actions, so they remember about your business. 
Every so often, introduce small changes or surprise them with a little detail, so they know that your brand is constantly evolving.
Increase your social media visibility and use striking visuals or graphics to catch your audience's eye and prevent them from scrolling past your content. By remaining unique, you are sure to stand apart from your competitors and be noticeable – the key is to make your customers remember your business. 
Good luck! 
About the author:
Aleksandra Stankowska 
Content Designer at edrone.
Editor by profession. She believes that success in e-commerce depends on the right approach.
She has moved seamlessly from editing and sticking to the rules to creativity with which she transcends all boundaries.