Coffee Packaging And Its Unique, In-Depth World Of Design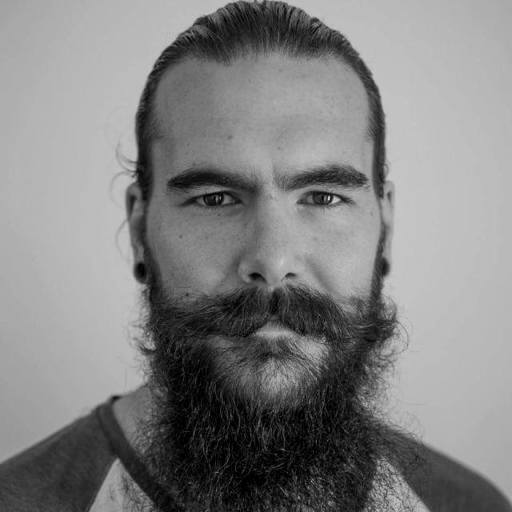 Phil Forbes | 5 min read
Subscribe to stay updated
Great!
You're now subscribed!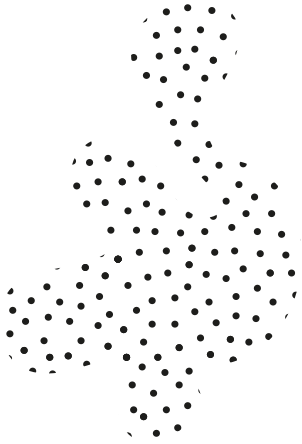 Coffee is the lifeblood for many of us. Quality coffee packaging can help sway us to try something new, away from our normal trusted coffee supplier. The Coffee industry also happens to be one of the most traded agricultural commodities in the world.
So if you're a roaster, small cafe or are thinking of selling your coffee, your coffee pouch design is important to stand out against your competition.
Given the number of ways coffee can be grown, dried, roasted, brewed and consumed, it shouldn't come as a surprise that there are just as many unique ways to package the product.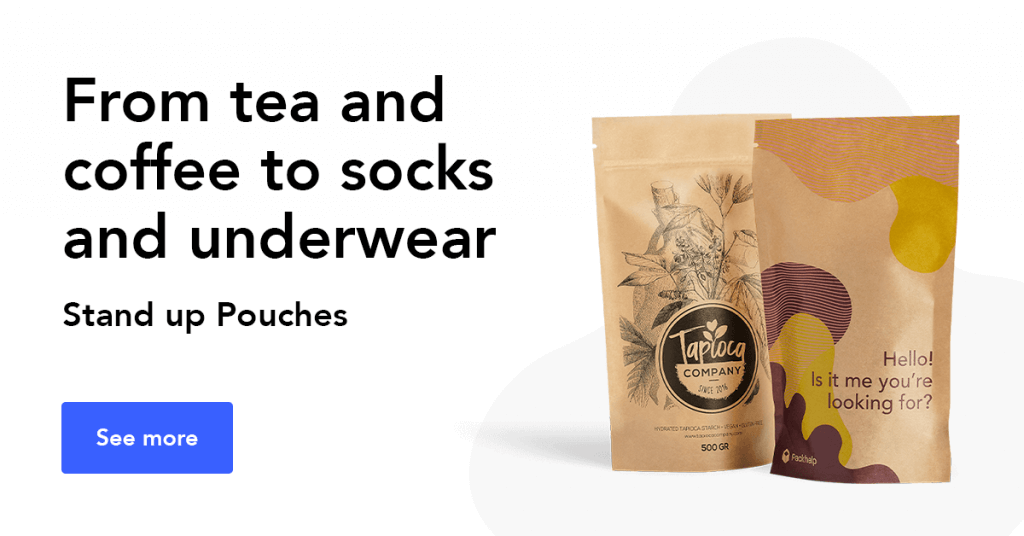 We've gathered a handful of our favourite coffee bag ideas here and explained what we love about them.
In this article you'll see:
Unique coffee packaging design
Packaging design to stand out in a cafe
Branding and design to enhance the experience of quality coffee
If you're a coffee shop selling your products online, consider using a custom mailer box or stand up pouch to keep your beans safe throughout the shipping process.
If you're searching for custom coffee pouches, check out Packhelp's Doypacks, ideal for coffee!
Dak Coffee Roasters
Dak coffee roasters are a subscription box-based coffee service. Take a look at the video below to see how their service works:
Dak's use of a plain white mailer box and the simple picture of a person is powerful.
It shows that this coffee subscription business is about bringing people together and sharing an experience simply and enjoyably.
Click here and see more about how Dak Coffee uses minimalist branding to appeal to coffee connoisseurs.
Coffee Bag Design in Black
Black goes with just about anything. But when black and gold are paired together, they create a luxurious, classy and elegant feel to any brand that uses this colour palette.  
Forestal Coffee use these feelings on their stand up pouches to create a sense of exclusivity.
An appropriate sensation, as you can only buy their coffee at their coffee shop and online! The black and gold create that sense of class, while smaller labels toward the bottom are used to quickly identify the different types of coffee. 
Raven coffee also use black and gold predominantly in their branding and their packaging design:
What's interesting is that Raven uses more than the one shade of yellow - the large pale yellow area creates a different canvas, on to which black and other golden shades are used. 
Also, note how Raven uses a third colour to identify the types of coffee. All of these identifying colours work with the given colour palette of black and gold to make it easy to identify the coffee types - effective use of colour psychology in packaging design.
Redroaster coffee uses the black printed background of their packaging to remind you that you're consuming part of nature. 
The black front and back of Redroaster Coffee's packaging also use gold to deliver the brand name and important sales information, while ensuring the beans stay fresh. 
But on the sides of the stand up pouch, detailed, elegant coffee bean plants are portrayed.
This clash makes both elements stand out against each other. It also brings together the experience of drinking a fine coffee and the part of nature from where it once came from. 
Stand up pouches are also an ideal solution for CBD and other cannabis products. Click here to see more CBD oil packaging ideas
Kraft packaging for coffee
The natural texture of kraft, or the typical block bottom bags made from paper, helps with your branding and give your coffee pouches that rugged, robust and vintage feel. 
Balzac's coffee is a fine example of a brand that uses vintage-like branding alongside the natural, earthy textures of kraft paper:
This gives the brand the feeling that they're the same brand of coffee your grandparents drank.
That is to say, they've been around for years, and are a tried and tested brand, but aren't greenwashing you.
Balzac's uses the same printed coffee pouches for all their blends, and identify them with a sticker.
Unfortunately, those stickers are all the same colour.
This makes it tricky for a buyer to quickly identify what they're looking at. 
Single Origin Coffee Roasters also use natural cardboard on their packaging design.  However, this is in a weird blend of both maximalist yet minimalist design:
These coffee bag ideas come from the desire to 'avoid any notion of commercialism'.
The result is an entire branding redesign that feels small, unique and exclusive, but without the 'homemade' vibes. 
Dogwood coffee is a little more minimalistic with their coffee bag design but still pull off some unique and recognisable branding. 
From a packaging supply point of view, what Dogwood coffee does it great. They use the same custom printed coffee pouches for all their products, but it's a custom printed sticker that identifies each product type. 
Use of the same packaging products is a great way to lower your packaging costs.
The white on kraft print is simple and elegant, and the stencil style font adds an industrial and rustic feel to the brand. 
Dogwood coffee is a great example of consistent branding. Their coffee branding design, colours and motifs are echoed not just on their coffee bean packaging, but also on their website as you can see below:
Want to use the natural kraft texture in your brand? Checkout Packhelp's range of custom kraft packaging
Minimalist coffee bag design
92 Beans Coffee uses minimalism incredibly well. 
The branding is based on a tri-colour palette of red black and white and a concentric circular design.
The circles represent the coffee-making process from the filter to cup. 
The stark white coffee bean packaging makes any colour that's printed on the coffee bag truly pop and stand out. 
The tri-colour palette also makes it easy to distinguish which of the 3 coffee types of 92 beans you're looking at. 
Bassett coffee roasters is another coffee roaster that uses the minimalism design concept well. 
Solid, thick College-football font announces the brand name, so it's identifiable from a mile away.
The only real use of colour in Bassett's design is the separate colours for the different types of blends.
There's little to no patterns or shapes. Only essential text and information. 
With simple pastel colours and a rainbow gradient, it's the little details of Luft coffee roasters; coffee pouches that make them stand out. 
Again, a clean crisp white takes over and makes the perfect backdrop for the soft pink and greens used on Luft's espresso and decaf blends. 
The cadence blend is housed in a coffee pouch with nothing more than a simple white sticker, featuring the coffee brand design in a coloured gradient.
This packaging is so subtle and delicate that one would be mistaken for thinking it's some form of body scrub or herbal tea. 
Colourful coffee pouches
Lord Windsor coffee brings some colourful, tropical jungle vibes to their coffee branding design:
With nothing more than the brand name on the front, this coffee bean packaging design allows the graphics to do the talking.
All essential information about blends, ingredients and serving suggestions are on the back.
No distractions, just straight-up good coffee in a fancy looking coffee bag. 
Cherchio Coffee uses colour combined with the coffee ring stains we all know as a unique design of their coffee pouches:
But this design also has a nod to our earth in it. According to the designer:
The shape of coffee stains seems quite similar to our planet viewed from out of space, with the sun popping up behind it. Spacyness and classic coffee branding combined in a contemporary packaging design
Unique colours also make it easier to distinguish the different types of blends. Cerchio coffee brings the shape of coffee ring stains, together with colour and creates something truly unique. 
Creative coffee pouch design
Melbourne, Australia is arguably the southern hemisphere's coffee capital.
Full of small unique coffee shops, Square One Coffee Roasters fits right in.
What doesn't fit in is their approach to packaging their beans:
Rather than using a sealable bag, Square One delivers their coffee in a beautiful cardboard tube. 
This unique packaging design makes a bold statement about its product, but not it's bold, roasted coffee taste.
The shape and type of packaging draw your attention, forcing you to take note of it. The colours and texture make the statement that says 'I'm different but not alien'.
Square one coffee roasters have nailed their coffee bean packaging design on all fronts!
Fuel America Coffee is a fantastically branded coffee shop that's based on a theme you'd not associate with coffee - 1950's Atomic-aged America. 
The large circular logo on the front of Fuel America's coffee pouches is typical of gas and oil companies of the day.
Shell, Mobil, etc etc. The large bold print gives it that retro post-war vibe. 
Proudly patriotic, the packaging design leverages the stars, stripes and the red white and blue of the American flag. Not just quality coffee bag design, but also a fine example of niche branding executed flawlessly!
This concept art for Samira Ebrahimi by Five Star Logo is the perfect example of packaging and design working together. 
Part of the experience of coffee is consuming it with your nose and your tastebuds - but also with your eyes.
Using transparent packaging, Samira Ebrahimi let you use one extra sense - your sight - to consume their coffee.
The dark yet colourful branding works alongside the natural colour of the beans and gives off an African desert feel. 
Gorilla coffee's packaging and design are hard to nail down. 
The printed packaging consists of nothing more than two colours that create the shape of a Gorilla's face. The simple colours let the complex silhouette do the talking and make the statement. 
The clever use of space and using a shape that's equal parts colour makes the eye look and try to figure out what creature is being shown.
This branding is also echoed on shop fronts, coffee cups and t-shirts. A clever way to use memorable branding!
Conclusion
Coffee makes the world go round - and with brands that you've seen above, it's clear that not only is the coffee great, but the packaging design is just as stunning.
If you're in search of packaging solutions for your coffee, remember the role that corrugated cardboard boxes can play.
Whether it's for wholesale shipping or e-commerce delivery, Packhelp has a range of custom packaging solution that can help your coffee shop get its beans where they've got to go.