Counter Display Box
Display boxes to put on your counter or shelf. Available in custom sizing and a variety of box and print designs.
Easy assembly & delivery
Easy assembly & delivery
Range of materials & sizes to suit different goods & delivery needs.
Top in-store display
Top in-store display
Tear & fold design for easy display. Choice of two types of display.
Hiqh-quality prints
Hiqh-quality prints
Print in full colour, inside and out. Offset & Flexo printing options.
Your products. Displayed your way.
Give these display boxes an extreme makeover. Your products need counter containers that match your branding. Enjoy inside-outside printing, an easy tear-away display, adjustable bottoms and a cut-out front. Make them your perfect shape, size and design.
Worry-free delivery.
Heavy or fragile, your goods will be secured throughout delivery. Choose the material for your products. Chocolate bars and supplements? Try cardstock. Larger goods? Consider corrugated cardboard. Whichever option you pick, you're always in control of opening the box and giving your products the presentation they deserve.
Reviews
See what our customers say
Sample packs
Sample packs
Try before you buy. Select up to 5 samples and test different types of packaging, materials and sizes. Order a sample pack and get your money back with your first order.
Order now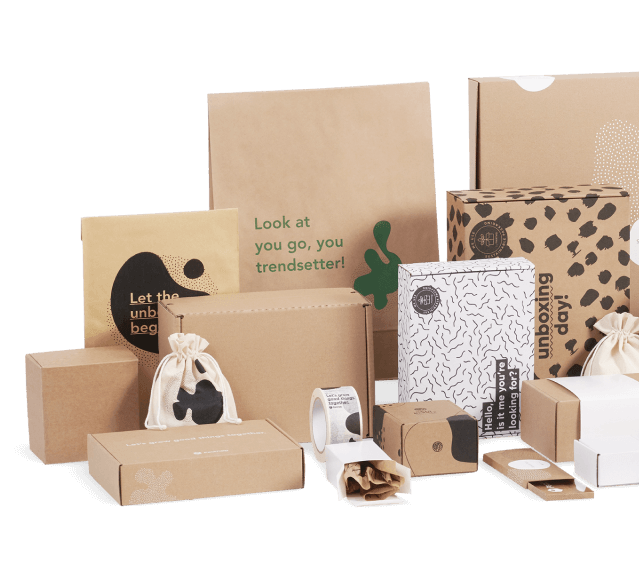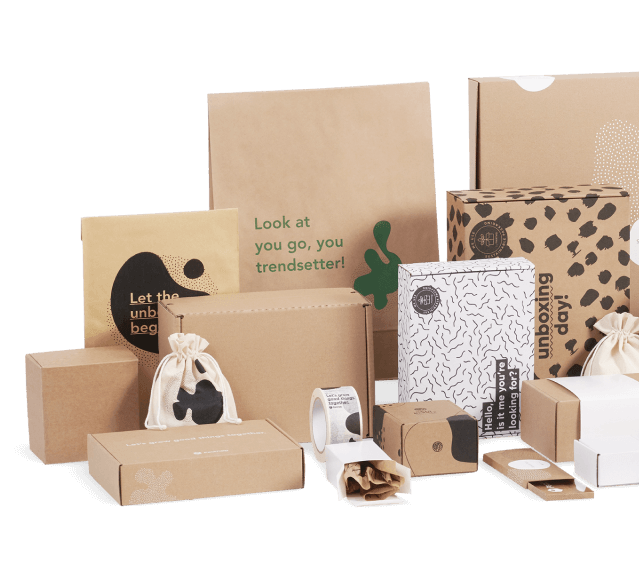 SPECIFICATION
Specifications
Material
Depends on the box design
Material colour
Natural Kraft
Standard White
Grammage
Depends on the box design
Printing process
Offset printing / Flexo printing
Cartonboard variant
GC1 or Kraft (grammage - 300 or 350 gsm)
Corrugated cardboard variant
3E (360-380gsm) or 3B (460-480 gsm)
Lifting capacity
Cartonboard - up to 1.5 kg / Corrugated cardboard - above 1.5 kg
FAQ
Why can't I order this product?
We apologise, our Counter Display Boxes are undergoing redevelopment at the moment. However, our dedicated packaging experts are ready to assist you in finding a suitable alternative solution. Simply submit a custom quote request here.
What can I pack in these cardboard display boxes?
The display boxes are a versatile solution for your business. They're reliable protection for retail goods during transportation. When you fold the top of the box into the back stand slot, it transforms into a mini display stand. That's how you can showcase smaller packaged items in-store. These display boxes are ideal food packaging for fast-moving consumable goods (FMCGs) like chocolates, sweets, dry goods, and other packaged food products. Choose to customise sizing and materials so that you can effectively package your products and represent your brand at the same time. Items such as food packets, shampoos, detergents, and personal care products look great displayed like this. It's hard to name a product that these boxes are not a fantastic solution for.
What box styles are available?
There's a wide range of options you can take advantage of when it comes to our customisable display boxes. The style depends on your product requirements, as well as transit and display needs. In terms of display, your design can include:
a break-line on the top flap with a diagonal tear-line down the sides and front. This design allows you to fold back the top flap into the back stand slot, transforming the box into a mini display stand. This option maximises product exposure and visibility.
a break-line on the top with a cut-out on the front. This style features a higher wall around the box to prevent products from falling out when placed on an incline. While it provides enhanced protection, it slightly limits product visibility.
You also have the flexibility to customise the shape of the back stand and the front cut-out to further meet your specific needs. For product protection, we offer two material options:
Cardstock (300-400gsm): suitable for products that require moderate protection during transit and display
Heavier 3E-3B corrugated cardboard: provides increased durability and protection, ideal for fragile or more demanding transit needs
This is just the beginning. Our packaging experts will hep you further during the quoting process.
What sizes are available for these counter display boxes?
Our sizing options are fully customisable, dependent on your products and their sizes. Whether you need small display boxes for chocolate bars or sturdy mini display stands made from corrugated cardboard, we've got you covered. Simply provide us with details about your product, and our packaging experts will recommend the most optimal solution for your specific needs.
If you prefer a more streamlined process, we also offer a range of standard sizes (outside dimensions) to choose from:
90 x 110 x 110 mm
145 x 185 x 60 mm
200 x 300 x 150 mm
What's the maximum weight that these cardboard display boxes can handle?
That depends on both the construction design and your material selection. We give you various options for durability and style. We recommend using 300gsm kraft cardstock or white GC1 cardstock (300-400gsm) for your lightweight to medium-weight products. These materials provide a balance between strength and flexibility. If your products are on the heavy side and need larger displays, we suggest 3-layer E (360-380gsm) and B (450-480gsm) corrugated cardboard. It offers increased strength and stability. Reach out to our Packaging Experts during the quoting process – they will be happy to provide you with more detailed information.
Can I print inside these counter display boxes?
That's right. Every inch of the surface can be printed on in full colour, so you can absolutely go nuts.
Are these cardboard display boxes delivered pre-glued, flat or fully assembled?
They are conveniently delivered pre-glued and folded flat, ready for easy assembly. At one point during the production process, the box is glued on a side flap, so there's no need for additional adhesives during assembly. Just open the box and fold in the bottom and top sections.
Is it easy to fold?
Absolutely! The Counter Display Box has been expertly crafted for effortless and speedy assembly. It is pre-glued with an automatic bottom, so all you need to do is unfold the collapsed box and fold in the top opening. It's as simple as that!
What's the minimum order quantity?
You can order your display boxes from 1500 pieces.
Are they food safe?
Unfortunately, the cardstock used in these display boxes is not certified for direct contact with food products. To ensure food safety, a special foil or liner would be required for food-safe certification. However, these display boxes are perfectly suited for packaged food items where a wrapper or inner packaging separates the food from direct contact with the cardstock. Explore our Cake Box, which is designed for various types of baked treats while maintaining food safety standards. →Alternatively, you can find our whole food packaging range here.
Australia & Oceania

Belgium

Bulgaria

Canada

Croatia

Denmark

Estonia

Finland

Greece

Hungary

Ireland

Latvia

Lithuania

Luxembourg

Norway

Portugal

Slovakia

Slovenia

My country is not listed