Creating Festive Packaging With Our Christmas Design Kit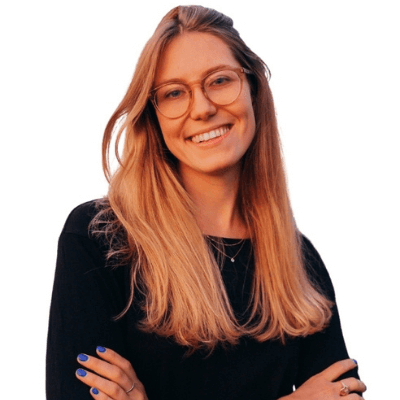 Aleksandra Owczarek | 5 min read
Subscribe to stay updated
Great!
You're now subscribed!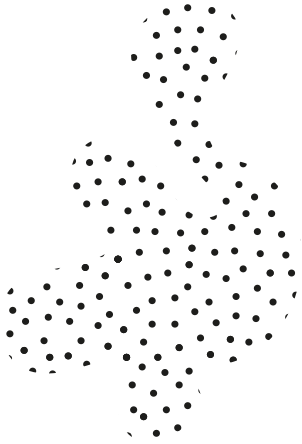 As we start approaching the back end of the year, we've prepared a special set of Christmas-themed graphics to help you with your festive marketing and packaging. Ready to have some fun?
Many people love the colourful lights, ornaments and "Last Christmas" tunes, subtly playing in around the corner. Others simply hate it and stick to their headphones when doing shopping.
If you're part of the latter group and think Christmas is just a waste of time and money, there's one thing you can't deny - there's some unquestionable charm in this silly season.
This charm is the reason why your customers - whether you like it or not - will expect your company to play along. Hence, companies around the world fight over the attention of their customers by using numerous tricks and strategies throughout the year, not just at Christmas.
One way to surprise your customers is creating a dedicated, festive packaging set. 
Use Christmas symbols in your packaging design
Whenever you do your Christmas shopping, you probably notice that there are some universal symbols and ideas that return each year.
What kind of symbols are we talking about?
The most obvious ones are gold stars, Santa Claus and his hat, shiny gift boxes with ribbons.
They might sound corny, but there's nothing wrong with utilizing these ideas in your packaging design. Your customers - just like you - realise that Christmas requires more charm.
At the end of this article, you can get your hands on a handful of graphics that will help your imagery pop this Christmas. However, before you claim your early Christmas present, take a look at some of our suggestions and ideas regarding Christmas packaging designs.
Keep it simple, stupid!
One thing that is often seen in relation to Christmas design is simplicity. While minimalism, rustic and toned designs gain popularity, there's no denying that red and green are still on top.
Furthermore, many customers actually like that cheesiness of Christmas (even if it grinds your ears to hear that truth). The bright colours communicate clearly that it's that time of year, with equally special designs. Christmas trees, light colours beaming with positive energy - they create a warm connection with your brand. Hence, even if your brand works better with Eco Mailer Boxes, you may try something different this time.
While we have prepared more surprises for you, let's see a few ideas of Christmas design first and how to incorporate them in our online editor.
Below, you can find two small graphics - a Christmas tree and a red sock in all its Christmas-ey charm.
We used these image to create patterns for Full Color Mailer Boxes. Both include a color picker - just in case you want to find that particular shade of green or red.
Using the online editor, you can duplicate each graphic element and quickly create a lovely pattern.
The project above can fit many products - from a subscription box with sweets to a clothing brand. It's bright, cute and memorable. The Merry Christmas text is there to show that you can put anything you want, wherever you want. A text, pictures, logo, whatever you please.
Don't want text? Then arrange your images differently and create a completely different design:
Remember that the editor allows you to work on the appearance of every single wall of your box.
Here's a design idea: keep the top of your package simple with just a logo, and take the Christmas pattern onto the side of your box - just like we did here:
The pattern above bursts with all of the festive symbols - snowflakes, Christmas trees, stars, gift boxes…
It perfectly fits a brand that embraces the Christmas spirit.
But can you use the online editor (and our resources) to make something a little more subtle?
Of course, you can.
Your pattern can be anything you want. And Christmas doesn't necessarily mean cheesiness.
A different concept for you is based on white, black and gold. These three colours work together smoothly and can be implemented in a festive design as well.
Even though Christmas is in December, we start playing Santa Claus pretty early. Our design reindeer have worked all year long to help create your special, Christmas-themed Toolkit.
If you would like to receive your free package of festive goodies that you can use in your packaging design (totally for free), just click below!