23 Christmas Marketing Ideas For Small Businesses in 2023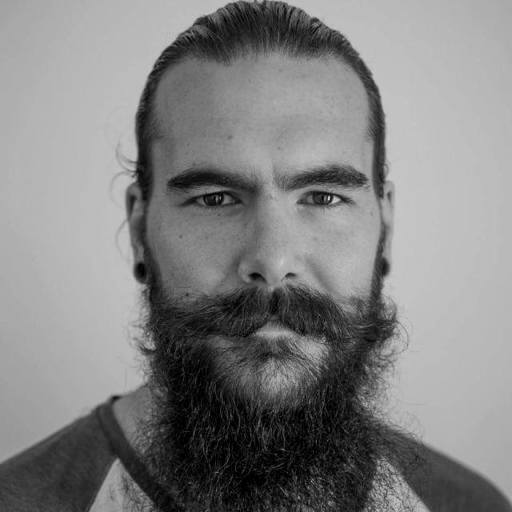 Phil Forbes | 8 min read
Subscribe to stay updated
Great!
You're now subscribed!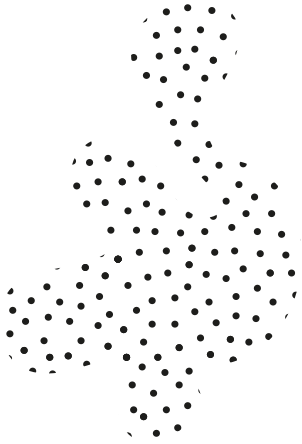 It's never too early to start preparing your business for the silly season. 
As the days start to get shorter and 'sweater weather' becomes more real, everyone seems to simultaneously think 'wow, it's that late the year already?!
This time also happens to be the best time to start planning your Christmas marketing campaign. 
Why?
Because there is a wide range of dates in the last 3 months of the year that e-commerce owners can leverage.
Plus, a study from RCS UK shows that 38% of buyers start doing their Holiday shopping in October.
But inflation will also impact this year's high season.
Customers will be looking to cut costs down, but demanding free delivery or buying multiple gifts from one store. Also, holiday consumers might start shopping even earlier this year, knowing that annualized prices are rising between 6% and 8% per month.
We can expect at least 3-6% of growth in retail sales and 15% in online sales, including an expected 17% growth in online marketplace sales.
So businesses like yours will be selling more during the high season - and people will be buying more.
It's easy to see why you need to have your marketing plan finalized and prepared by the end of September to get your product seen by the early birds!
In this article, you'll learn:
Some less-known

Christmas marketing ideas,
Holiday promo ideas for both retail and e-commerce,
How to keep the sales flowing

into the next year
So while autumn (or fall, if you're that way inclined) is just around the corner, sit down with your pumpkin spiced latte and start planning your Christmas marketing ideas today. 
Before you start planning what you'll do though, it's important that you have a clear goal in mind.
1. Define your goals & plan toward them
Goals are what take us forward - goals are what keeps us growing, learning and improving. Without defined goals, your brand won't see more sales in the Holiday period. Your ecommerce marketing ideas will go to waste.
Create S.M.A.R.T goals.
S.M.A.R.T is an acronym which stands for specific, measurable, achievable, relevant and time-based. Here is an example of how the concept works:
Your goal: More sales
Your S.M.A.R.T goal: To increase overall gross profits between October & December 2023 compared to the same time in 2022.
For more info on S.M.A.R.T goals, check out this article from Smart Insights about SMART marketing goals. Once you have your S.M.A.R.T goals outlined, it's now time to figure out how to achieve them. If your goal is simply more sales, that's great, but how will you do that?
Answer: there are many ways.
One way to do that might be to increase your conversion rate. Another way might be to increase your social media activity. It might be pairing up with an influencer. Whatever you decide the best way to reach those goals is, it's important that it's compatible with your S.M.A.R.T goals.
If you're not entirely sure in which ways to achieve your Christmas marketing goals, keep reading!
2. Kick your Christmas marketing off on Halloween
It seems that straight after Halloween, the Holiday shopping floodgates open. 
Even those of us who aren't in the USA see the effect Halloween has. Many British, European and Australian companies now also leverage this holiday. A great Christmas marketing idea is to continue the hype of Halloween over into holiday season.
Encourage people that bought from you during Halloween to do their Christmas shopping with you. Use the hype of Halloween to draw attention to any specials that you have coming up in the lead up to Christmas.
If you use Halloween imagery a week after the holiday has actually passed, it can help you stand out against your competitors who have gone straight to the Christmas-themed promotion!
3. Customise your packaging
We all know how important custom gift packaging is for your brand.
Packaging is the only thing that reaches 100% of your customers and is the first step in creating a memorable unboxing experience. 
Unique Christmas packaging for your products over Christmas adds a touch of luxury and class and, if coupled with a Christmas edition product, can really help create a sense of 'exclusivity' around your product. 
Browse Packhelp's gift packaging offer - from custom gift boxes to festive ribbons, personalised tape & more
And Christmas-themed packaging can be convenient for your customer, too.
Holiday-themed mailing boxes or packaging bags can remove the need to wrap a gift entirely!
This will also help to keep down some of the packaging waste that spikes this time of the year.
4. Place stocking fillers & impulse buys strategically.
Most of your sales during the Holiday period will no doubt be someone buying a gift for another person. And chances are, that person has more than just the one person to buy for. Couple this with the fact that most people do their Christmas shopping online because 'it's convenient', and suddenly your 'stocking filler' products become a little more important!
This is where the UX and UI of your ecommerce store can play a vital role.
Consider placing some cheaper products in areas of your website where a customer can quickly and easily throw the product into their cart.
For example, place a 'people also bought' or 'you may also like' element at the footer of a page after someone has added a product to their cart.
If you're selling shoes, you might want to include a basic pair of socks or some kind of shoe cleaner as a way to increase an average cart spend.
5. Black Friday & Cyber Monday are your Christmas marketing friends
It's pretty obvious how big these two days are in the world of both retail and e-commerce. These days, along with many others, are two days are days that you can also leverage.
Leverage your Black Friday/Cyber Monday marketing campaign to bring more attention to your brand and your Christmas marketing campaign. 
Of course, you can offer the massive discounts that all other retailers do, but what will make you stand out is adding value to each purchase.
Bring Black Friday and Cyber Monday buyers back for Christmas by doing the following:
Add in a '

stocking filler

' product for free,
Offer

free postage and free returns,
Include an

extended warranty or guarantee
Black Friday and Cyber Monday are great opportunities for you to increase your sales. You can also use these occasions to grow an email list in the lead-up to the Christmas rush.
Note: Black Friday and Cyber Monday are just 2 of many other events in the Holiday period that you can leverage. Dates like Small Business Saturday and Free Shipping day are a few others you can be a part of.
Here are some more unique days your brand can use to get seen and sell more.
6. Update your imagery
Anyone that visits your web store, blog or social media pages should know that you've got a Christmas promotion on. In the following example, you can see what Crate&Barrel did a few years ago:
This makes it glaringly obvious that you've got a promotion on. The easy-to-read banner is essentially Crate&Barrel showing how they can save you money this festive season, and that's a great message for you to deliver to your customers.
Be sure to update your social media imagery, too.
In the following example, you can see how Ferreiras have updated both the Facebook cover image and profile photo to a Christmas theme. 
The result? Anyone that visits their Facebook page knows that they have a sale on.
If you're feeling really brave, go one step further. Update your entire website theme to give off a real Christmas vibe and really complement other aspects of your marketing.
7. Pay attention to the novelty days
There are many dates throughout October, November and December you can leverage. For example, 'Singles day' in China falls on November 11.
Do you have many buyers in China? Perhaps a lot of your past customers are Chinese living in other countries.
By paying attention to smaller, more niche holidays like this and catering to a demographic, you engage a smaller niche of followers and keep them loyal.
Another example, Hanukkah. A massive gift-giving holiday for the Jewish community at the start of December.
"If you market everything as overtly Christmas themed (unless you're a Christmas retailer), you are potentially alienating other demographics that celebrate different holidays. Winter themed campaigns work really well!"
-Arielle Kimbarovsky - Codal
Don't forget though - half the planet celebrates Christmas in summer!
8. Sell the solution, not the product.
The most successful companies around focus on showing how their products improve the quality of life of the user. For example, a microwave means that you don't have to put your soup into a saucepan and heat it up - it saves you time.
A great way to show how your products solve problems is by showing it in use. In the following image, you can see how of this multi-tool on Amazon does exactly that.
They use imagery to show this gadget's features in use and solving problems. 
Firstly, the pen's screwdriver feature is used to solve a problem - a loose screw - and then the ruler that's printed on the side of the pen is used to measure a component in a plan.
This works for nearly all kinds of products.
Even the humble socks and underwear that you'll get your dad as a last-minute gift. 
What problems do they solve? Well, if you buy them for him, he doesn't have to buy them for himself!
9. Offer free shipping. Period.
Today, buyers expect free shipping.
It doesn't matter whether it's a small bottle of beard oil or a kitchen bench free delivery is an incentive that many people expect in 2023, especially during the holiday period. 
But you may have to adjust your pricing to absorb the cost of postage.
Don't worry though. This slight increase in price is often overlooked by your customer when they see the words 'free worldwide shipping'.
With a good Holiday campaign, you'll attract a lot of last-minute buyers in the week before Christmas. So, it's important that you start to offer free express postage up until the latest possible date.
Why?
Last-minute buyers are more than willing to buy from you as they know they can get the product before the big day.
10. Bundle items
Want to take the gift guide to the next level? Consider bundling some of your most popular items together. 
In the example below, you can see how even the behemoth Amazon likes to bundle items together:
Buy a pair of headphones and you're reminded to buy some extra ear rubbers, just in case.
What's the benefit?
The benefit your customer sees is a 'bargain'. Products bundled together increase the perceived value of the items. This effect multiplies when bundled items are discounted. This increases your average cart spend as well as your conversion rate.
Order your own custom gift boxes to bring your bundled items together into one nice neat little package!
Finding the best items to bundle for your Christmas campaign
To find the best products to bundle together, take a good look at your top-selling products. Then find a product that compliments that. Is your top seller a set of steak knives? Bundle it with a knife sharpener.
Protip: Offer free postage on bundled items. This will add to the value of the product perceived by your customer.
11. Use in-browser push notifications
Christmas is a great time to install push notifications on your website.
Push notifications give you a direct line of communication to subscribers to tell them, well, whatever you want.
A flash sale, store hours, last call for purchases before Christmas. Just remember to use them sparingly, as you don't want to overload and annoy your subscribers with too much information.
12. Create a digital catalogue with Christmas marketing ideas
There aren't many of us who sit and browse printed catalogues before we go Christmas shopping these days. But a digital catalogue is a great way to re-engage previous buyers.
Stunning imagery, well-crafted photos and quality design are a great way to show off all your products the way a physical catalogue does, just without all the printing involved!
Below, you can see how Moore & Giles use an interactive catalogue to show off their high-quality product to customers who aren't sure exactly what they want.
Create an interactive catalogue like the one above and make each product image a link to the relevant product page.
This will help you keep track of your user's flow through your website. When you have the best web hosting serving the specific needs of your e-commerce, making these changes will not be a burden for your website.
Your interactive Holiday catalogue can be marketed just like any other piece of content - on social media, in a blog, and a link in your main website navigation menu!
13. Don't forget remarketing
Chances are you've seen remarketing in action, even if you don't know what it exactly is.
If you've ever seen online advertisements for a product that you've been searching for, that's remarketing. And while it's a little creepy that some brands can 'get into your head' like that, the bottom line is that these advertisements convert really well.
In the image below, you can see how Amazon does remarketing. I was looking at a beard shampoo and was shown similar products that I might also like.
From Amazon's point of view, getting people to click on other pages keeps them on the website, and helps them sell the best possible product to it's customers.
Remarketing also takes place in the email marketing world. For example, abandoned cart emails and emails showing complementary products to the one you recently purchased are also forms of remarketing.
14. Team up with another small business
How well do you know your user? Do you know any other problems that all your customers have?
For example, if you're selling high-end tea, it's obvious that your customers also need a tea-pot.
In this situation, you could expand your audience by teaming up with a crafter that makes handmade teapots and selling your tea alongside their teapot, and visa versa.
This holiday business idea is one that can carry over into the New Year and help your business reach a new audience!
15. Create a cut-off date for last purchases
With so many postage deadlines in this part of the year, time is of the essence in the lead-up to Christmas. Your slower purchasers will be feeling the burn if they haven't purchased from you before December 20. 
If you're based in Los Angeles, it won't take long for your package to arrive at a customer in San Francisco. But if you have a customer that's based in Bucharest, Romania and you're shipping to them from L.A, it's going to take longer.
For that purpose, it's important that you make it clear the cutoff dates for delivery in certain regions.
We've done something similar for you: here is a timeline of cut-off dates that you can order your custom branded packaging and be sure to get it for your Christmas campaign!
16. Work with a charity
As mentioned earlier, emotion plays a big part at Christmas time. Charities often use this time to drum up some fundraising for themselves. Last Holiday season, AppleGreen fuel partnered with 3 charities and helped spread the message of what those charities do:
There are many ways you can do something similar yourself:
A certain percentage

of every sale goes to a specific charity.
For every product that is purchased,

you'll donate the same amount of money to charity.
Give your customers the chance to

donate to charity through the checkout process.
Consider teaming up with a charity for an event like Halloween or Green Monday, too. Regardless of with option you use, partnering with a charity is a great way to spread more brand awareness. You'll also build your network and most importantly, do something good for the world!
17. Keep your most popular products stocked
This one is based on simple inventory management, but you'd be surprised how many times it happens. The best selling, most popular product on your shelves will move quick. But be absolutely certain that it won't run out! Your Christmas campaign will come to a grinding halt if you have to email your customers and explain that you don't actually have the product that they purchased!
Double down on this and use your stock numbers to create a sense of urgency, but use an inventory control chart to stay on top of your stock numbers. 
"Having a live stock figure clearly shown for each product can be a massive benefit. It's a great way to be transparent and help give customers more information. But it also creates great urgency and can nudge browsers into making that purchase decision now - especially if they think that stock may run out in the run-up to Christmas."

-Matt Warren, CEO & Founder of Veeqo
18. Leverage old-school PR skills
If you've just launched a new product, you obviously want to get it out into the world. And you can do this by doing some good ol' PR outreaching.
Create even the most basic of press releases and send it to online publications that are relevant to your audience.
For example, if your target audience is gamers, you can send your press release to websites like ThinkGeek, IGN, Kotaku and GreenManGaming.
As the Holidays draw closer for these websites, they're going to want to create content that's relevant to their customers.
That content may very well be a 'gift guide for gamers'. The perfect place for your product!
19. Create a gift guide
Creating a simple gift guide can be a great way to draw people to your products that make great gifts. A gift guide is nothing more than a simple collection of products that people buy as gifts for others.
Take a look at the image below:
Here, you can see The Everygirl's 2016 gift guide. It is nothing more than a collection of products that make great presents.
So how can you make a gift guide in your online store?
By creating a landing page that showcases all these products in one place.
Promote this product page on social media and other channels. Soon enough, you'll see the sales roll in as your customers are spoon-fed products that make ideal gifts.
20. Email marketing
Email marketing is a crucial element to any ecommerce brand, as well as brick and mortar retail stores.
But for the Christmas period, consider using email marketing as a way to drive your email list to already existing promotional campaigns. For example, send an email to your list that showcases your new interactive digital catalogue.
Send an email about your flash sale, and drive all traffic to your Instagram profile as that's where you've shared the discount code.
Remember that any imagery used in your holiday email marketing should also be updated to show you're right into the Christmas spirit!
21. Use seasonal PPC words
PPC marketing, both on Google and social media are very important revenue streams for a lot of small businesses. But during Christmas, you'll get left behind if you don't adjust your keywords, and your bids, accordingly.
Take a look at the following Google Trend. You'll see how 'craft supplies' is a consistently popular keyword all year round.
But the keywords 'buy Christmas decorations' and 'diy Christmas decorations' peak, obviously, in the last week of November.
What does this mean to you?
It means that by advertising on these keywords at the right time, you can get your advertisements in front of relevant customers before the cost skyrockets.
Remember though, a good PPC campaign relies heavily on solid research and testing!
22. Christmas promotion idea: Always have gift cards handy
To expand on the previous point, some of your customers who are buying for another person mightn't know exactly what they want to buy. For those indecisive customers, a gift card may be their best option.
Physical gift cards have a real, tangible feeling, whereas digital gift cards minimize waste and are more convenient for most people.
If you do offer gift cards (and let's face it, there's no real reason you shouldn't offer them), make sure that visitors know about them when they start their shopping in your store. This may mean a simple graphic on the homepage or a link in your website nav menu to a landing page specifically dedicated to gift cards in your store.
23. Don't forget 'after' Christmas campaigns
There is a blurry period between Christmas and when people go back to work in the new year. This is a great time to continue pumping out your sales. This is a time when people are usually fat, happy and relaxing with their family - and passing their time on their phone. Offer a 'Santa didn't get me what I wanted' flash sale and heavily discount any products that you'd like to move quickly.
"Double down on your most successful campaign categories, both in the advertising medium & marketing concept throughout the New Year. Take what you learned in the Christmas period, and focus your budget on your most profitable campaigns. Leverage owned channels to cross-sell your other products."

-Dean DeCarlo, President of Mission Disrupt.
This is a great way to remove some stagnant products and clear some space for a new range of products in the new year.
Summing up
So there you have it! 25 Christmas marketing ideas that you can implement this holiday season. There are plenty more out there, but the one mentioned here are some of the less known ones. Time is of the essence this time of year and it's important to know your limits.
Along with keeping your site content and social feeds fresh, having core promotions planned and scheduled early frees up your time during the rush. So if you need to create last-minute posts to highlight holiday specials or trends, you can without interrupting or delaying your core promotions.
-Krista Fabregas, Fit Small Business

Take a read of this article to see your cut off dates for postage for all the holidays, as well as the last days that you can order your product packaging. What's most important through all of this is that you plan and measure everything. Who knows, if you find a golden marketing idea, it may just work for you throughout the rest of the year!