E-commerce Challenges That Companies Will Face In 2018
Kate Wright | 5 min read
Subscribe to stay updated
Great!
You're now subscribed!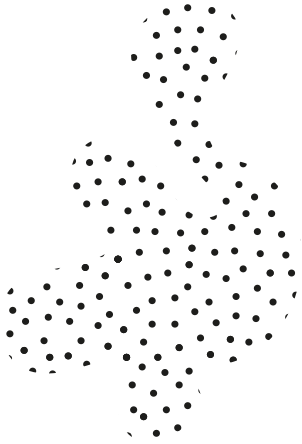 E-commerce is growing and companies need to adapt to the new challenges appearing.
It would seem that e-commerce has become the new mainstream commerce in recent years. Online retailing is driving consumerism and digitising the market. With this comes a series of challenges for e-commerce businesses. All striving to succeed in a an ever evolving market.
Find the best e-commerce boxes for your online brand!
AI
Artificial Intelligence is the one thing everyone is talking about lately. It goes hand in hand with personalisation. And is the key to building consumer relationships. Machine learning is allowing online retailers like ASOS to focus on innovative shopping. Customers can try on items using a 'selfi-mode' without ever having to visit a store or think about returns. There is even an added option to search for items consumers have seen on people they pass in the street. The opportunities are endless.
This is challenging for eCommerce businesses as it poses another obstacle in the race to the top. As everyone strives to be the next Amazon or John Lewis there is diverse range of resources needed to keep up. A hands-on development and IT team can help integrate market trends. Yet, if this option is unavailable you are at risk of falling behind in the industry.
Customer Expectations
This is not a new challenge for online retailers. As any form of e-commerce business, you are always at the mercy of customer demands. 2018 introduces its new set of expectations and we're forced to follow suit. As Amazon sets the scene for same day delivery customers begin to expect this service.
Zara recently opened a Click and Collect store in East London. It's focus is on combining high-street and online. Customers can decide using mobile devices when and where to receive their items.
The store also offers information embedded mirrors to help find the best look. The bespoke high-street brand is causing a riff for 2018 eCommerce. As it increases choice and availability for its customers.
Customer expectations are the epicentre of eCommerce challenges. It is the defining factor for what systems are key in the warehouse.
Market Competition
This is a challenge that is making a reappearance in recent years.  The interesting point here is the move from physical stores to online. Many retailers are feeling a burden around physical space. Preventing them from investing in online areas of the business.
Cloud 10 and GlossyBox are just two examples of online outlets for beauty products. While, Walmart and Amazon have entered into online food, further enhancing market competition. Chances are your eCommerce Business is not going to be the first of its kind.
eCommerce challenges for 2018 are not by any means different than previous years. Yet, the intensity has increased. AI is paving a new technological path for 2018. And market competition in on the up and up. While, Customer expectations are defining all aspects of a business.
This is a guest post by Aoife Thomas.