eCommerce Business Models – Which Ones To Consider for Your Venture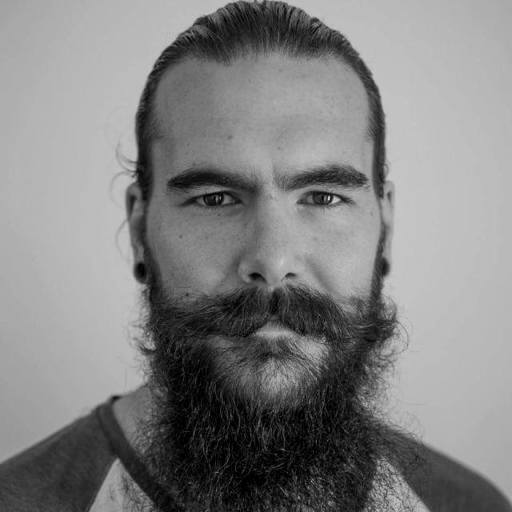 Phil Forbes | 5 min read
Subscribe to stay updated
Great!
You're now subscribed!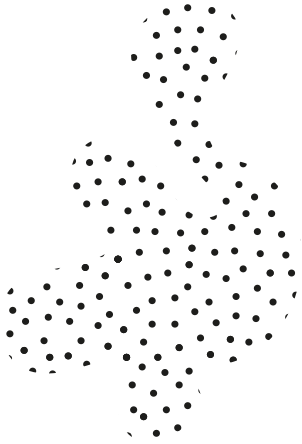 eCommerce is thriving in 2022.
By the end of this year, it's estimated that eCommerce sales will reach $6.5 trillion.
It's not surprising that many entrepreneurs are looking at the space and looking to launch an eCommerce business.
Or add an eCommerce element to an existing business to capitalise on the opportunities the space can bring. 
One important consideration to think about when you're looking at starting a new eCommerce business is the business model you'll use.
eCommerce is a competitive space, and new business owners need to be aware of the different types of business models out there.
This will help them choose the most suitable model for their needs and one that will give them long-term sustainable business growth.
If you're in the position we've described, or you're interested in the potential of eCommerce businesses, then this article is for you.
We'll look at some of the more traditional and newer eCommerce business models you can use for your current or next business or startup project.
What is eCommerce?
Before looking at some various eCommerce business models, it's good to have a solid definition of 'eCommerce' to work from. 
In its simplest form:
eCommerce refers to any business model that allows companies and individuals to buy and sell goods online.
Common e-commerce business models
The most common forms of eCommerce revenue models that you may have come across are:
Dropshipping 
An individual or company will set up an online store and take payments through credit cards or online payment systems. The supplier will then package and ship the product to the individual directly from their fulfilment centre.
Wholesaling and warehousing 
An online store orders the products they're selling from a supplier. The supplier then sends the products to the online store's warehouse. The consumer places an order from the online store, and the supplier fulfils the order from the warehouse supply. 
Private labelling
An original product is requested. The product is then specifically manufactured to the requested specifications. The products will then be placed on an online storefront for consumers to order. 
White labelling 
A company purchases or has the selling rights to another company's product. The product will then be rebranded with their branding and sold under their company name. 
Subscription 
eCommerce subscription businesses send products to their customers, often on a monthly basis. Famous examples of eCommerce subscription businesses are Dollar Shave Club, Nature Box, and Hello Fresh.
When starting an eCommerce business, you need to know exactly which type you're dealing with.
This is also helpful when it comes to legal requirements, such as business insurance or dealing with sales tax in different states.
What are the different types of eCommerce business models?
The revenue models listed above detail how many eCommerce business processes operate. But traditional eCommerce business models focus more on who's selling and who's buying a product or service.
Let's take a closer look at these business models to see what they entail.
Business to Consumer (B2C)
The most well-known and traditional type of eCommerce model is the business-to-consumer model.
B2C companies sell their products and services directly to the consumer.
The most famous example of a company that made its name in the B2C space is Amazon.
If you've ever ordered anything from Amazon or any other online store, you'll have taken part in a B2C transaction.
B2C transactions tend to be lower in value than some B2B transactions; they also have much shorter sales cycles and are unlikely to be recurring.
The most common forms of B2C revenue models are:
Direct selling
This is where consumers purchase products and services from online stores.
Online intermediaries 
Online intermediaries are online businesses that bring sellers and consumers together. The intermediaries take a percentage of each transaction made. Famous examples of online intermediaries are travel sites such as Expedia and Trivago, and marketplaces such as Amazon and Etsy.
Fee-based models or subscription services
This model involves companies selling information or content to consumers for a fee. Often this fee will be on a recurring basis, such as a monthly or annual subscription. 
Recommerce
Recommerce is the process of selling second-hand goods through a stand-alone store. The source of your product is generally other consumers, which you repair, restore and/or refurbish, and then sell again from your own independent online store. 
Business to Business (B2B) 
Business to Business (B2B) is a business model that focuses on transactions that occur between businesses. The companies conduct business with each other without involving the final consumer.
For example, if a business sells a piece of software to another business in another industry, this would be classed as a B2B transaction.
B2B sales cycles tend to be longer since the deals and transactions involved tend to be of high value and will often be recurring orders.
B2B marketing, customer success and loyalty tend to be entirely different, too.  
Business to Government (B2G)
The business to government (B2G) business model is when a company markets and sells services directly to a government agency.
This could be on a local government level, a regional level or a national level.
A good example would be a business providing software to a local government. Due to the bureaucratic nature of governments, B2G deals tend to move slowly and have a relatively long sales cycle.
Direct to Customer (D2C)
A form of B2C, the D2C model eliminates middlemen. The brand owner sells directly to the end consumer. For example, a winery that only sells its wines through its standalone online store. 
There's no retail store, no third-party retailers, no marketplace and no wholesaler. The benefit is that the brand itself has entire control over the product at every touch point.
Business to Business to Consumer (B2B2C)
The Business to Business to Consumer model (B2B2C) involves a company selling a product to another company. The second company will then sell the product to the consumer.
There are several different ways the B2B2C model is used in eCommerce.
An example would be company A partnering with company B. Company A can then promote its product to company B's audience and customers. Company B will then receive a commission each time a sale is made.  
The B2B2C model can be useful for eCommerce businesses looking to tap into a new target market. Or grow their customer base by partnering with other companies.
Packhelp selling packaging supplies to e-commerce businesses is a fine example of B2B2C.
Consumer to Consumer (C2C)
The customer-to-consumer model is where consumers trade goods with one another online. Some famous examples of consumer-to-consumer platforms are eBay, Gumtree, and Craigslist. 
Consumer to Business (C2B)
This business model involves individuals selling goods and services directly to companies.
The most well-known platforms operating this kind of business model are freelance platforms such as Fiverr and Upwork. 
Q-commerce, or Quick Commerce, is another form of C2B - delivery drivers/couriers collect orders on behalf of someone else and deliver them.
On these platforms, individuals will market their services.
Businesses or individuals looking for a certain job or task to be fulfilled can bid on or order an individual's services to fulfil that task.
Common services that can be found on these platforms are:
Software and app development

Copywriting, content writing services

Graphic and packaging design

UX/UI design
What eCommerce business model should you choose?
Every business model can work, and the best business model for you will depend on what you're selling and who you're selling to.
For example, if the nature of the products and services you provide solves the needs of businesses, then your business will be a B2B business.
Your goal will be to get your products or services in front of the decision-makers of businesses in your target market. 
As we mentioned earlier, the advantage of a B2B business is that B2B deals tend to be of high value. Companies tend to have bigger budgets than individuals, but the sales cycle can be longer.
If you market towards individuals, you'll be operating a business-to-consumer business.
Your aim with this business model is to get your products in front of those individuals who have an interest in your products.
You can do this by investing in marketing methods such as SEO and pay-per-click advertising.
There's also a wide variety of tools available to improve your e-commerce brand.
If you're still deciding on the products and services you're going to offer and your target market, keep the following factors in mind:
Size of the potential market and working out your ideal customer
Before you start any new business venture, try and get an understanding of the size of your potential target market.
You should also work out who your ideal customer is.
There are several ways you can do this, such as:
Look at your current client base to see if there are any similar characteristics between your customers.
Take a look at their gender, profession, industry, location, and income level. You can also survey your customers to see what they like about your current products and services.
You can also find out what they think you can improve upon, why they bought your product, and what problems they are looking to solve. 
Identify how they make their buying decisions.
Do your customers purchase immediately? Do they view different solutions before making a purchase? How do they discover your website or store?
Take the time to work out who you like to work with.
Analyse your current customer base and note down the customers or clients you enjoy doing business with. Also, note down the clients that you don't enjoy working with.
This process helps give you an idea of the kind of customer you'll want to target in the future
The way you work out the value of your target market will depend on:
The type of products or services you're offering

The location you're servicing (is your target market global or a specific location?)

The price point of the products you're offering
Once you know these things, you'll be able to get an idea of the potential value of your target market.
You should then be able to work out whether you can gain enough traction within the market to make your business idea viable. 
Carry out competitor analysis 
When you've worked out who you're targeting and the size of your potential target market, look at your competitors.
You should check to see what your competitors are doing well and what they're not doing well. 
Thoroughly analysing your competition will help you:
Understand your place in the market and what your value proposition is

Identify opportunities for your own business

Determine the businesses that you'll be directly competing with 

Understand who your competitors target customers are

Find out the value propositions and price points of your competitor's flagship products

Determine how your competitors' websites and social media look and work
If you're looking to document the findings of your competitor analysis, you can find a great downloadable template from Shopify here.
Logistics and distribution channels 
When you're planning a new eCommerce business venture, and you've worked out the products or services you'll be offering. You'll need to carefully consider how you're going to source your products.
This will be particularly relevant if you intend on selling physical products.
Before you start selling anything, make sure you have reliable suppliers lined up and a trustworthy team in place to fulfil orders. This is key in your eCommerce inventory management. 
Conclusion
The business model you decide to choose will be determined by the products that you're selling and who your target customers are.
If you're early in the journey of setting up a startup, take some time to draw up a comprehensive business plan that takes into account:
The type of products you're selling

Your target market

An analysis of other businesses within the industry you're planning on entering
With this information, you'll be in a strong position to choose a business model that gives you a great chance of your startup being successful. 
About the author: Freya Laskowski
Freya is a personal finance expert and founder of the CollectingCents website that teaches readers how to grow their passive income, save money, improve their credit score, and manage debt. She has been featured in publications like Business Insider, Fox Business, the Huffington Post, and GoBankingRates.