Grow Faster With an Ecommerce Referral Program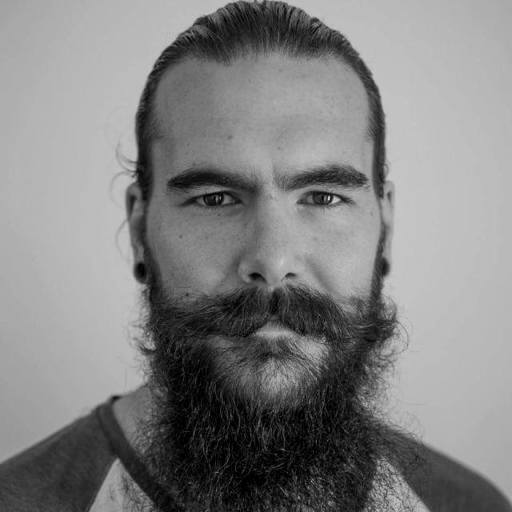 Phil Forbes | 9 min read
Subscribe to stay updated
Great!
You're now subscribed!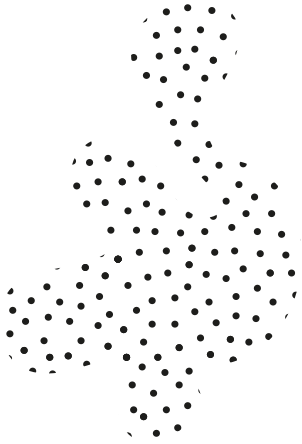 As a business owner, having happy customers is your Number 1 priority.
And a happy customer is a customer that (more than likely) wants to be a part of your ecommerce referral program.
After all, a happy customer likely (hopefully) means a return customer.
It can also mean that those happy customers tell their family and friends, and that can lead to more happy customers.
Think of yourself and your friends and family. There's a good chance you naturally enjoy sharing your experiences, good and bad.
You probably love to tell people when you love a product or service. You like to help your family and friends have good experiences. You also like to support a business that you like.
Humans also trust the recommendations of family and friends. And this is where designing an ecommerce referral program for your online store can come in handy.
In this article, you will see:
How an ecommerce referral program can put sales on autopilot
The best incentives to build your referral program around
How to get your best customers into your referral program
But before you learn the finer details about an ecommerce referral program, read below to learn the real power of a well-made referral program!
Why ecommerce referral programs are powerful
According to Entrepreneur.com, people instinctively trust the recommendation from someone they trust; in fact, half of Americans prefer it over any type of marketing, and 30 per cent say they make recommendations weekly.
Referral software allows you to generate revenue using your own network.
But as a business owner, how do you know if a new customer arrived via your referral program?
Look at the following example:
Let's say you run a business in which your interactions with customers are in person, like a restaurant. In this case, you can ask customers how they found you, making it easier to determine if it was through a referral.
Perhaps even more importantly as a business owner, how do you encourage referrals to help drive growth? 
A restaurant owner can actively promote referrals by interacting with loyal customers or even providing coupons to those customers.
Word-of-mouth marketing is a compelling way to gain customers.
But if you run any type of ecommerce business, is it possible to have a successful ecommerce referral program?
You bet! In fact, it can be an extremely powerful way to drive growth and increase profits.
But how do you do that?
Let's look at how to set up and run an ecommerce referral program to help your business grow faster.
Before You Start Your Referral Program
Now you know the benefits and possibilities of an ecommerce referral program. But don't launch one just yet! There are some considerations before starting a campaign.
You need customers
Obviously. If your business is just in the idea stage, just about to launch, or just launched, or is still in its infancy, it's probably too early to think about referrals.
A referral program serves to augment the existing word of mouth referrals that your business is already receiving. It won't create brand new customers if you don't yet have any.
Therefore, you need to have happy customers before starting any program. There isn't a magic number of customers before you can start a campaign, but you should already be getting some referrals.
You need to have sales
For instance, a baseline of 200 transactions per month would be a safe starting point. This will account for customers who won't take part in your ecommerce referral program or those who forget after viewing your offers.
You need to know your business model
Are you selling B2B, B2C, on a marketplace, or are you drop shipping?
Every one of these and every other business model needs a different kind of approach.
Source: Pinterest
Your ecommerce referral program is one piece of your overall marketing campaign.
Referrals aren't necessarily a perfect fit for every type of business. They may not always be successful, particularly if started prematurely, without a good customer base.
You need to be sure you can invest the time to plan the program and the effort to its promotion and ultimately its success.
You need an excellent product
You're asking people to recommend you to their friends and family. You need to have a great product and be confident that people are happy with it.
Would 99% of people pick your product over your competitors?
You need a budget
Depending on the type of referral program, you need to have the budget for advertising costs or automated programs for an email campaign, or Facebook Ads, for instance.
You also need to be able to cover the costs associated with any rewards or discounts that you offer in exchange for customer referrals.
While the goal is for the referral program to eventually increase profits, there are costs associated with starting it up and managing it.
You gotta spend money to make money. 
You need a firm, positive reputation
You need to be confident that your existing brand reputation is solid.
For instance, if your brand has been suffering from negative comments on social media or poor product reviews, it might be best to wait before launching a referral campaign.
Do the work to repair your reputation before you start asking people to spread your name. 
Asking people to spread your name if your reputation is even slightly negative, will only hurt your name more.
You need an understanding of your customers
If possible, learn as much as you can about your existing customers. What would motivate them to take part in a referral program? What types of incentives would be preferable to them? In which ways would your customer's be likely to spread your brand's name?
Consider sending out customer surveys to learn what you can. The results of the occasional survey will help influence your decisions about the type of incentive program, the type of rewards to offer, and how best to promote the campaign.
Options for Ecommerce Referral Programs
Now you're at the point where you're confident you have the groundwork laid to begin a referral program. It's time to consider the best plan for your business, product and customers.
If you're not already, keep the following in mind:
The point of this campaign is to provide enough value to your existing customers to get them to refer you to others.
You also want to consider providing incentives for your customers' friends and family, to inspire them to try your product and gain new customers.
So, let's take a look at the different strategies you can consider using for a referral program.
Image: greats.com offers a $25 gift for anyone who refers a customer.
Offer Discounts or Actual Money
The options for providing actual monetary value to clients will depend on your product. Remember that if you offer cash rewards to customers for promoting your product, be sure you aren't losing money by doing so.
Here are some options:
Referral options for one-time buyers:
If you know your customers make recurring purchases, offer actual discounts on the sale price for referrals.
For instance:
Offer $10 off a product to an existing customer if their referral makes a purchase.
Offer $10 off to the existing customer and $10 off to the new customer - they

both

save money if they

both

buy the product.
Both these options require some tracking and potentially a timeframe for the offer.
You could also provide a bigger bonus for the new customer, helping your loyal customer "look good" in the eyes of their friends and family.
For instance, the percentage discount could be 10% for the loyal customer making the referral, and 20% for the new customer.
Your advocates will feel good knowing they helped a friend; the advocates will still get an incentive to refer your product; and, you will hopefully get a new customer!
Referral options for repeat buyers:
For those customers who make recurring purchases, having these options in your ecommerce referral program provide an added incentive to buy again.
It also helps prevent your customers from looking at – or buying from - your competitors instead of you.
Long story short: The overall lifetime value of each customer will increase.
As well, you have the potential to exponentially expand your customer base.
As you bring on new customers, each one that's happy with your product will, in turn, reach out to a friend the next time they make a purchase. And so on. And so on.
If your business is not one that generates regularly recurring purchases, actual cash in hand, or cash back, may be an option.
That can be done with a service such as PayPal, or some kind of gift card. If a referral makes a purchase, the loyal advocate who recommended your product will receive the bonus.
Once again, you can provide a dual incentive, whereby the new customer gets a discount on a first-time purchase and the advocate gets the cash reward.
Offer Credit
This is similar to offering a discount or cash incentive. Offering customers a credit on their next purchase will help ensure repeat customers, as well as customer loyalty.
In this example, if the referral makes a purchase, the customer who made the referral gets credit toward their next purchase. It could be a flat rate, or it could be a percentage of what the friend purchases.
The more referrals, the greater the credit that builds in the customer's account. And the greater the chance that customer will buy from you again for one reason:
They have "money in the bank."
Image: Not your typical e-commerce referral program, but an interesting one. At one point Tesla was offering $1,000 Credit and Unlimited Supercharging. Image courtesy of teslarati.com
Offer Bonus Perks
You can also structure a program that rewards customers for increasing numbers of referrals. This way, your most loyal advocates benefit more.
For instance, you can create levels whereby customers get a new goal following a certain number of referrals. Perhaps it starts as a percentage discount that increases with each level of referrals. It can eventually become a free product.
In this way, the program almost becomes gamified, in a positive way, in that customers have added incentive for referring more people. It also provides additional benefits for those most loyal customers.
Offer An Account Upgrade
Depending on your product, you can offer a different kind of bonus, in the form of an account upgrade.
Examples of account upgrades include:
    Extended warranties for your products.

    Free shipping on subsequent orders.

    Early access to new products.

    An increased number of items for the same amount of money.
The way you incentivise your ecommerce referral program is something only you can determine. You've just seen a handful of ideas, but ultimately, it's up to you to test and experiment to see which ones work best for you.
Promoting Your Ecommerce Referral Program
Now you've got some great options for a referral program. Once you determine which program is for you, it's time to plan the promotion of it.
Invite Your Customers
The best advocates for your business are your customers. After all, they paid for your product, or continue to purchase your product on a regular basis. So they are the most likely to suggest it to friends and family.
To get your customer on board for your referral program prepare a witty email for your past customers. Explain that they are eligible for a reward in exchange for referring friends to your online store.
Capture their attention with a witty subject line, and keep the email short and to the point. Clearly highlight the incentives available to the customers and their friends, and include a clear call-to-action in the form of a CTA button ("click here").
Bonus: You can also provide the information immediately after purchase, with a call-to-action page following their transaction. This is a great time to capture their attention as they've just decided to buy and are probably happy about the purchase.
You can then remind customers by adding information and links to the order confirmation emails and the shipping confirmation emails that go out to customers following a purchase.
In these ways, you will capture recurring customers and every new customer as soon as they make a purchase.
Build a Landing Page on Your Website
A referral program is not just about existing customers. You can also bring new customers on board by creating a landing page that advertises the referral program on your website.
Here, you can see how the women's leggings brand Gearbunch have built a landing page for their referral program.
In fact, you may get new customers simply because they want the chance to refer your product. Even if they don't initially think they will make a purchase, they may do so and then share information about your business to people they think may be interested in your product.
Get the relevant information into a landing page, and then build links into various sections of your website:
    A call-to-action button in the header or footer.

    On the product pages.

    In the FAQs section.

    In pop-up widgets.

    In the rotating images section.
Customers are easily distracted, so make it visible and make it easy to get the information and get involved in the referral program.
Promote on Social Media
Share the information about your referral program on your social media platforms. This can be through videos, graphics, or call-to-action buttons that lead customers to your website.
Encourage customers to share the posts. You can even consider going to route of paid advertising to promote the referral program.
You can also use additional channels like Facebook Messenger, to reply to customers' post comments and remind them about the program.
Image: Boxed.com runs an advert on Facebook that promotes its program.
Final Thoughts
Ecommerce referral programs are not something to be taken lightly. They require planning, budget, and work. You have to be sure you aren't losing money in the process.
But they work.
According to this study, word-of-mouth recommendations from friends and family are the most influential, as 84% of respondents said this source was the most trustworthy. Therefore, building an effective referral program is worth the time and effort.
With a great product, a solid plan and the time and effort spent to build and promote a referral program, you will find new customers and reward your most loyal customers.
People who love your products will feel good about referring them to their family and friends. They will be helping your business and receiving a personal benefit in exchange.
Your program can also help solidify customer loyalty, and create a new group of loyal customers.
Happy customers mean a growing business. In the end, that's what's most important.
What referral program has your business used?
Author Bio:
Callum Mundine is part of the marketing team at
One Egg
. He is an Amazon marketplace & white hat link building specialist and has launched multiple successful brands on Amazon.com. Callum like his eggs boiled.