Your complete guide to FEFCO codes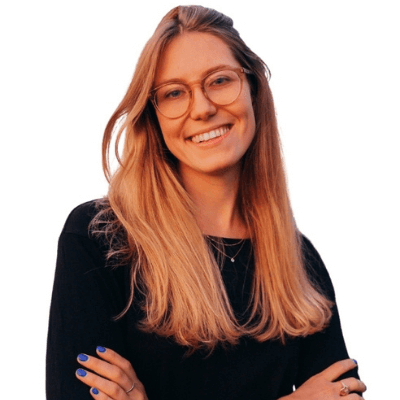 Aleksandra Owczarek | 5 min read
Subscribe to stay updated
Great!
You're now subscribed!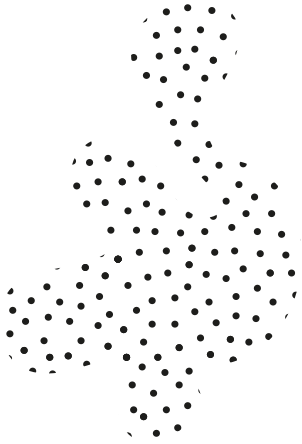 You have probably seen FEFCO codes before on an invoice from your packaging supplier. You may have searched for a particular FEFCO style – the chances are it was the classic FEFCO 0427 mailer box. Or perhaps your procurement and inventory management system is already geared up to the FEFCO system.
But what are FEFCO codes and why are they important when it comes to sourcing your wholesale packaging?
"They are a system of standard codes and templates that define the various structural designs (e.g., box styles) of fibreboard packaging," says Artur Oboleński, Head of Packhelp Lab.
"There are around 200 codes in total. The system provides a common base of communication, allowing producers, suppliers and buyers to trade together with assurance, regardless of their language or location." 
With everyone speaking the same language – that is, FEFCO code – the benefits are shared along the whole supply chain, everything from greater choice and competition to sharper procurement and inventory management.
We called on Oboleński and his 20 years of experience to put together a complete guide to FEFCO codes, exploring the scope and advantages of the system, along with a complete breakdown of all the categories and FEFCO styles.
We'll be covering the following topics:
What do FEFCO codes mean for your everyday business operations?
Breakdown of FEFCO styles – with examples
How to read the FEFCO guide: glossary of terms and measurements
What is FEFCO?
FEFCO is short for the European Federation of Corrugated Board Manufacturers, which is a non-profit industry body representing corrugated fibreboard producers and 17 national associations across Europe.
It's one of the most respected authorities around the world, setting standards and best practices that have been adopted as the international standard.
You might have noticed that the letters of the acronym don't match the name.
That's because the organisation was founded in French-speaking Brussels back in 1952. The official name is Fédération Européenne des Fabricants de Carton Ondule and hence FEFCO.
The organisation first developed the FEFCO code in the late 1960s to replace what was once a complicated system with long box design descriptions in multiple languages. 
It was a game-changer for the industry.
The use of universal codes not only sped up and streamlined the supply chain but also took the language barrier out of the equation. No matter the language, all packaging suppliers and customers from all over the world could operate from one common base.
Now, the FEFCO code is adopted for worldwide use by the International Corrugated Case Association ICCA.
What do FEFCO codes mean for your business operations?
Now that we have looked at why FEFCO codes were developed, it's time to break down the advantages to a business level and see what exactly your business can get out of the system. 
Flexibility and choice  
Standardisation essentially broadens the marketplace, increases competition and provides greater buyer choice. If every supplier and buyer speaks the same language (i.e. code), then you're no longer restricted to your local market.
You can shop around for the best deal offered by suppliers from around the world. 
Just browse the FEFCO guide for your desired packaging type, enter the code into your search engine and watch your screen populate with potential suppliers. 
In theory, the increased competition should also translate to downward pressure on prices – although trade restrictions can distort the flow of price mechanisms. 
A springboard to customization  
"For us at Packhelp Lab, the product development process often begins with a FEFCO style as a base," says Oboleński.
"They're a good inspiration to start the creative process in packaging structural design."
This creative (or customization) process can then ramp up when it comes to designing and ordering your own packaging.
Classic corrugated mailing boxes (FEFCO 0427) after customization: full-colour prints inside and out
You can take, say, the standard FEFCO 0427 mailer box and tailor it to the exact needs of your product and brand.
You may have a particularly heavy or fragile product. You can then reinforce the construction with double B flute corrugated cardboard.
Materials are just the start. Your options are almost as long as the whole FEFCO list with custom printing and a choice of colours (e.g., full-colour vs. natural kraft), finishes (e.g., matt/gloss lamination, hot stamping and embossing/debossing), closure types and more.
The FEFCO guide also covers all the separators and inserts that you can use in your packaging.
Breakdown of FEFCO codes – with examples
Before diving in, you might want to check out the glossary of terms and measurements to help you browse the styles. Just scroll down to the end of the page.
You can view the diagrams of each style by clicking on each category heading. Otherwise, you can find the official FEFCO guide here.
To get a better idea of what each construction can look like, we have included a sample of packaging examples. You can click on the image and see how you can customize the box for your own needs. 
Single-face corrugated cardboard used for packing, padding and dunnage in several applications. It is produced and delivered by the roll.
FEFCO codes: 0100 and 0110.
Slotted-type boxes consist of basically one piece with a glued, stitched or taped manufacturer's joint and top and bottom flaps. They are shipped flat, ready to use and require closing with the flaps provided.
FEFCO codes: 0200, 0201, 0202, 0203, 0204, 0205, 0206, 0207, 0208, 0209, 0210, 0211, 0212, 0214, 0215, 0216, 0217, 0218, 0225, 0226, 0227, 0228, 0229, 0230 and 0231.
Telescope-type boxes consist of more than one piece and are characterised by a lid and/or bottom telescoping over the body of the box. 
FEFCO 0312
FEFCO codes: 0300, 0301, 0302, 0303, 0304, 0306, 0307, 0308, 0309, 0310, 0312, 0313, 0314, 0320, 0321, 0322, 0323, 0325, 0330, 0331, 0350, 0351 and 0352.
Folder-type boxes and trays usually consist of only one piece of board. The bottom of the box is hinged to form two or all side walls and the cover. Locking tabs, handles, display panels and the like can be incorporated in some designs.  
FEFCO codes: 0400, 0401, 0402, 0403, 0404, 0405, 0406, 0409, 0410, 0411, 0412, 0413, 0415, 0416, 0420, 0421, 0422, 0423, 0424, 0425, 0426, 0427, 0428, 0429, 0430, 0431, 0432, 0433, 0434, 0435, 0436, 0437, 0440, 0441, 0442, 0443, 0444, 0445, 0446, 0447, 0448, 0449, 0450, 0451, 0452, 0453, 0454, 0455, 0456, 0457, 0458, 0459, 0460, 0470, 0471, 0472 and 0473.
Slide-type boxes consist of several pieces of liners and sleeves sliding in different directions into each other. This group also includes outside sleeves for other cases. 
FEFCO codes: 0501, 0502, 0503, 0504, 0505, 0507, 0509, 0510, 0511 and 0512
Rigid-type boxes consist of two separate end pieces and a body and require stitching or a similar operation before they can be used. 
FEFCO codes: 0601, 0602, 0605, 0606, 0607, 0608, 0610, 0615, 0616, 0620 and 0621.
Ready-glued cases consist of basically one piece, are shipped flat and ready to use after simple assembly. 
FEFCO codes: 0700, 0701, 0703, 0711, 0712, 0713, 0714, 0715, 0716, 0717, 0718, 0747, 0748, 0751, 0752, 0759, 0761, 0770, 0771, 0772, 0773 and 0774.
Interior fitments such as inside liners, pads, partitions, dividers etc., whether tied to Case Design or as singular items. Any shown number of panels is arbitrary and may be increased or decreased as required.
FEFCO codes: 0900, 0901, 0902, 0903, 0904, 0905, 0906, 0907, 0908, 0909, 0910, 0911, 0913, 0914, 0920, 0921, 0929, 0930, 0931, 0932, 0933, 0934, 0935, 0940, 0941, 0942, 0943, 0944, 0945, 0946, 0947, 0948, 0949, 0950, 0951, 0965, 0966, 0967, 0970, 0971, 0972, 0973, 0974, 0975 and 0946.
How to read the FEFCO guide: glossary of terms and measurements
Case dimensions 
Unless otherwise specified all dimensions are expressed as internal dimensions in mm as follows: 
Length (L) x Breadth (B) x Height (H) 
Length (L) = the longer dimension at the opening 

Breadth (B) = the shorter dimension at the opening 

Height (H) = the dimension from the top of the opening to the base 
The dimensions L, B, H are specified in each description of the case construction – for some models, the numerical value of B can exceed the numerical value of L.
Inside tip: Your packaging supplier or producer may use the term "width" instead of "breadth". For example, at Packhelp, our ordering infrastructure is set up with the configuration: Width (W) x Length (L) x Height (H). They are largely interchangeable terms.
Dimensions should be measured under standard climatic conditions, on the flat blank from the centre of the crease bearing the thickness of the material.
For telescope-type boxes, the height (h) of the upper part (lid) should be given as a fourth measurement after a forward stroke, 
i.e. 355 x 205 x 120/40 mm (L) (B) (H) (h) 
For cases with overlapping outer flaps, the length of the area of overlapping (o) should be given as a fourth measurement after a forward stroke, i.e. 355 x 205 x 120/40 mm (L) (B) (H) (o) 
Sheet dimensions
Unless otherwise specified, the dimensions of a corrugated sheet are expressed in mm as follows:
1st dimension x 2nd dimension
1st dimension = along the glue lines
2nd dimension = across the glue lines
Style versions
Several case types may have derived versions without the necessity to create a new style. In this case, a suffix should be added to the basic style number, separated by a dash.
Example: 0201-2.
A version may be unique to individual manufacturers. 
Combination of types
The construction styles shown are of the basic types of fibreboard cases. If the ultimate construction is a combination of two or three basic models, e.g., flap arrangements, they may also be described as follows:
Top flaps as 0204; Bottom flaps as 0215 
This type may also be described as 0204/0215 (Top flaps/Bottom flaps). 
Styles and the manufacturer's joint 
The drawing style layouts as shown in this Code may need to be re-arranged depending on the manufacturer's joint chosen.
Some styles may have a manufacturer's joint which may be glued, stitched or taped. A glued or stitched joint may be an extension of either the short or the long panel.
Manual or Automated erection 
Each design style includes one of the following indications: 
M - usually manual erection 
A - usually automated erection 
M/A - can be either manual or automated 
M+A - requires a combination of both 
These markings are based on current practice and are intended to give additional information to specifiers and users. Some manually erected cases can be closed automatically (e.g.,: 0216 or 0712)  
(Source: International Fibreboard Case Code)