What is Inventory Management? 10 Crucial Questions Answered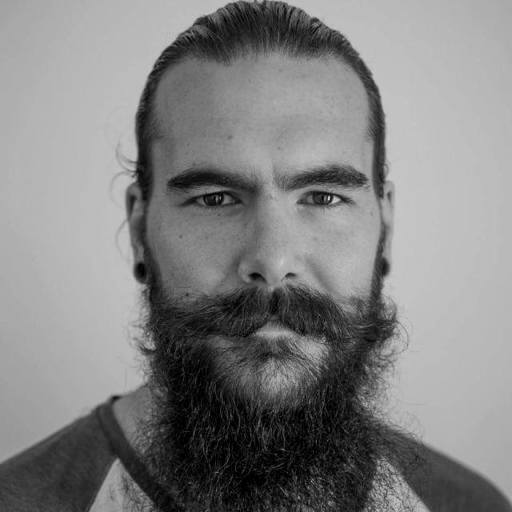 Phil Forbes | 5 min read
Subscribe to stay updated
Great!
You're now subscribed!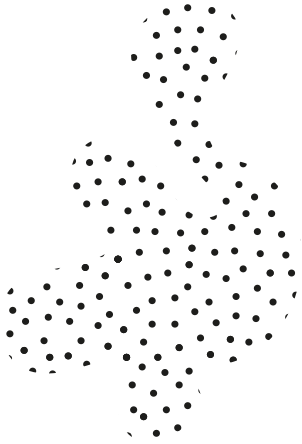 Inventory management is an overlooked and underappreciated part of many retail and e-commerce brands.
The fact is that your inventory is typically the accumulation of your products, and it's your products that you sell in order to generate revenue.
Managing your inventory well means that less cash is sitting on your shelves, and what you need is always in stock.
Manage your inventory poorly, and you'll sell products you don't have, burn through cash and other resources, and struggle to scale up your business.
It's a delicate balance.
In this guide to inventory management, you'll see:
A simple inventory management definition

How good inventory management is the foundation of a healthy business.

Inventory management tools, formulas and processes.
Let's dive right in.
1 - What Is Inventory Management?
Inventory management is the process of tracking and managing inventory, including raw materials, finished products, and supplies in the supply chain.
It also involves managing different types of inventory, such as work-in-progress (WIP) inventory and finished goods inventory. Inventory management is also responsible for managing turnover, which is the rate at which inventory is replenished after being sold.
Different businesses will have different inventory management processes, depending on the type of business and the products they sell.
For example, a manufacturing company will need to track inventory levels of raw materials, while a retailer will need to track levels of finished goods.
There are also different types of inventory control systems that businesses can use to manage their inventory, such as just-in-time (JIT) inventory management or perpetual inventory systems.
2 - Why is inventory management important?
Effective inventory management is critical to the success of any business that needs to track and manage inventory.
It can help companies to save money, improve customer service, lower packaging costs and avoid stockouts.
3 - How Is Inventory Management Different From Other Processes?
There are a lot of processes that happen in a warehouse or storeroom, and it can be pretty easy to mix up inventory management with a range of other processes.
For example, inventory control vs inventory management. 
Inventory control is the management of stock within the internal ecosystem, like creating efficient storage, reducing use times and organising that inventory.
Inventory management is the process of forecasting demand and managing the supply chain that feeds your inventory.
In other words, you need reliable inventory management to have effective inventory control.
4 - What Is an Inventory Management System?
An inventory management system is a computer-based system used to track goods through your entire supply chain, from when they are ordered or produced to when they are sold.
This allows you to keep inventory up to date and keep your inventory records up to date so that you can make informed decisions about the amount of inventory you have and the cost of inventory on your shelves.
There are many formulas used in inventory management to calculate the correct number of units to keep in stock and balance the amount of inventory needed to keep up with demand.
An inventory management system will use methods, formulas and strategies like this to suggest the best way to manage your stock while keeping cash flowing.
5 - How Can I Keep my Physical Inventory Organised?
Depending on your e-commerce business model, product, turnaround times and a range of other factors, the way you manage, track and organise your inventory will vary.
Here are several popular types of inventory management systems.
Manual tracking
The ol' paper and pen method works. It's not efficient, it's accident-prone, and it certainly isn't scalable in any way. You'll need to track data after every sale and delivery manually.
It's low cost and easy to implement.
Kanban cards
More of a visual way of tracking the inventory of a company, Kanban uses a just-in-time (JIT0 system that limits excess stock and, therefore, cash tied up in inventory holding.
The 'pull' system doesn't predict demand but instead tracks stock closely (albeit manually) and is used to signal when something is in low supply.
It can also be used to manage which inventory is sold first.
Spreadsheets
Spreadsheets are designed to collect and manage data.
While some methods can take an API and automatically update that spreadsheet, it's still very accident-prone but not overly reliable in terms of scalability.
3PLs
Many growing and scaling e-commerce and D2C brands outsource their inventory management to a third-party logistics company.
Not only does this free up time and resources that the fledging company has to dedicate to perpetual inventory management, but it can also be a more effective and efficient use of money.
These external companies store and track your company's inventory while also delivering orders to your customers.
Not only is the work of inventory management outsourced, but the storage is, too.
Growing e-commerce brands can operate out of a showroom without renting expensive warehouse space - a commodity that's only getting more and more expensive.
Cloud-based solutions
Cloud-based solutions are computer software programs that work on desktop, tablet, mobile and laptop devices.
Requiring an internet connection, data is uploaded to a server, with connected devices downloading real-time data from 'the cloud'.
Robust, scalable and instant, cloud-based solutions are standard solutions to improve your inventory management.
Open Source Software
Readily available software with code that can be accessed and modified by anyone is the foundation of many system and inventory management methods.
This software usually consists of simple dashboards for reporting, interfaces to connect other data management features and other essential elements.
SaaS products
SaaS (Software as a Service) products are generally cloud-based solutions that are simple to use and incredibly effective in giving you real-time visibility into inventory levels.
Smaller and larger businesses use SaaS products to control their inventory better and keep cash flowing through the company.
6 - How much does an inventory management system cost?
Popular inventory management software can cost as little as $100 per month or up to $3,500 per month, depending on the features you need.
Some systems have a one-time licensing fee, while others are subscription-based.
Multi-location inventory management and cloud-based inventory management may be more expensive than popular inventory management software that doesn't offer these features.
Ultimately, many elements and aspects of inventory management can define the costs of your inventory software.
7 - How does inventory management reduce costs and improve business?
Inventory management can help reduce costs and improve businesses in several ways.
Automatic reordering can take the guesswork out of when to reorder products or materials. A reliable process helps lower storage costs by keeping excess inventory to a minimum.
A range of inventory management software systems can help you with the automatic reordering of materials, such as your packaging supplies.
Good inventory management software can also help you calculate your economic order quantity (EOQ) and supply data such as the total cost of goods sold (COGS) to your accounting department.
8 - How does an inventory management plan impact my organisation?
As you can see, robust inventory management doesn't just help you strike a balance between inventory and cash flow but can also make it easier for another department to work with you, thus creating a much more efficient business. 
But there are a host of other benefits, too.
Prevent stockouts
Selling more products than you have in stock is a significant challenge for e-commerce businesses that are growing and scaling.
Without complete control of your inventory, you'll quickly sell more than you have and spend more time trying to resolve those problems. This will increase the chances of your customers not coming back and buying from you again and also not help the image of your brand.
Not to mention, marketplaces like Etsy and Amazon may very well ban you from trading there.
Growing and scaling e-commerce brands need an inventory management system to ensure that stock will always be on the shelves, ready to send.
Inventory forecasting for peak seasons
Inventory management also helps you prepare for peak seasons, using past inventory data, patterns and trends to forecast demand.
Inventory forecasting is a critical inventory management strategy, particularly during peak seasons when increased order volumes and high demand periods can lead to a lack of inventory.
By understanding historical sales patterns and using demand forecasting techniques, businesses can better prepare for these peak seasons and avoid the negative consequences of not having enough inventory on hand.
Improving supply chain efficiency
Over the last two years, we've seen the havoc broken supply chains do to businesses worldwide.
Unexpected challenges are regular, albeit challenging to fix. Still, good supply chain management, combined with robust inventory management solutions and efficient warehouse management, can help manage the impact that shortages have on your revenue.
For example, more suppliers mean more sources to manage in procuring your raw materials or stock.
If one of them can't deliver on time, you're forced to wait or to find another (often more expensive) supplier of that material.
Proper inventory management helps you solve these problems, like having more than one supplier or sourcing more products from fewer suppliers.
Spread to more channels quicker and easier
Many brands understand the power of omnichannel selling - having a presence in more than just one sales channel.
While it makes sense for a brand to prepare as best as possible for launching into a new sales channel, the role that the inventory plays in this new channel is often overlooked.
After all, a new sales channel is a new channel to push more products, but only if that product is there to be sold.
Effective inventory management software can integrate with the most popular and lesser-known marketplaces, meaning managers don't have to update quantities manually.
At the same time, the businesses test a new sales channel.
What's more, once the viability of the new sales channel is proven, successful inventory management helps keep track of inventory over that new sales channel, and all others, without having to treat it differently.
9 - Why should I outsource inventory management to a 3PL?
If you manage a small business with a limited number of products, keeping track of orders may be "simple."
However, as you expand your inventory and sales, keeping things running smoothly will become increasingly complex, costly, and time-consuming.
One solution to soothe the growing pains of your inventory management is to work with a third-party logistics provider (3PL).
3PLs allow retailers and e-merchants to outsource certain elements of their distribution, warehousing and order management processes.
This can result in decreased costs and improved efficiencies for the business. In some cases, it may also allow businesses to scale more quickly and effectively.
10 - What do inventory management specialists do?
Inventory management specialists are responsible for tracking and monitoring physical inventory, managing shipments, investigating any sourcing or supply issues, and receiving and distributing processes of an organisation's products.
They work closely with other departments within the organisation to ensure that all inventory needs are met in a timely and efficient manner.
Core skills include:
Proficiency with maths

Familiarity with data entry, inventory software and common ERP systems

Physically fit, able to perform moderate to heavy lifting

Exceptional organisational skills

Create accurate inventory reports on total inventory costs and inventory turnover ratios

Written and verbal communication skills

Basic budget management

Certifications and experience with machinery, such as pallet jacks, trolleys, forklifts and other warehouse equipment
Conclusion
Implementing a reliable and scalable form of inventory management in your business, regardless of what you do, can be challenging. Endless scenarios impact what works best for you, and on-size-fits-all solutions are rarely that.
The truth is that your inventory is a significant asset to your company and needs to be managed accordingly.
It is, after all, the product of your company that generates revenue. Good planning and inventory management software can keep the cash flowing through your business and all other company metrics in good stead.
If packaging is a resource in your inventory that you're struggling to manage, reach out to the experts at Packhelp and work with a more reliable and affordable packaging provider.