How To Create A Box Online With Packhelp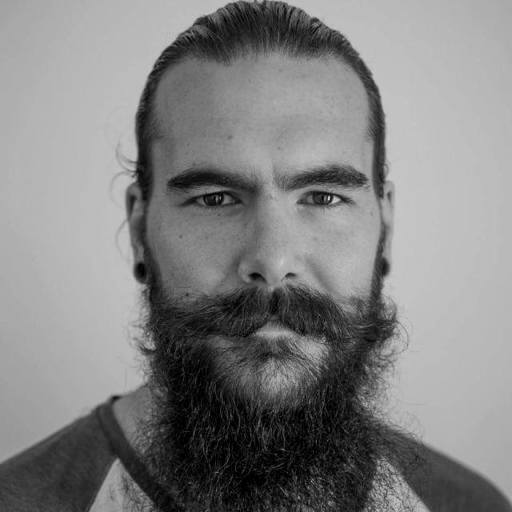 Phil Forbes | 6 min read
Subscribe to stay updated
Great!
You're now subscribed!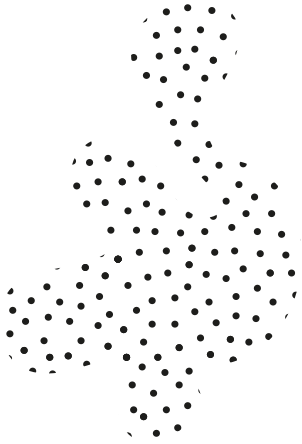 Want to create a box online and see what it looks like before making it yourself or ordering it?
Is this the kind of control you want to have when designing a box online?
Using Packhelp's online box designer, you can create just about any type of box you can think of.
And if you don't have any design skills, that's not a problem. 
Packhelp's online designer is a piece of cake to use. If you can manage to find this website, you can use our designer!
Want to know more about designing packaging? Click here to read our in-depth guide on packaging design!
Whether it's a gift box, boxes for jewellery, or a large delivery box, you can design your ideal box online and see how it looks in a 3D projection.
Then, if you like your box design, you can place an order and have your custom printed boxes delivered to your door!
But that comes a little later.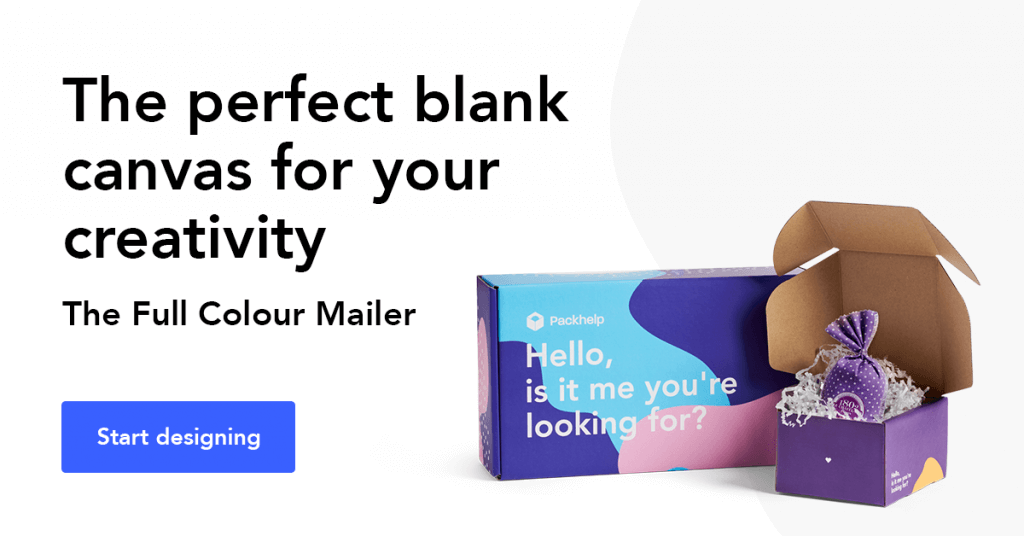 Here's how to make a box online using Packhelp:
Step 1: Pick a box and a size
First of all, you need to pick the type of box that you want to design.
To do that, head over to the Packhelp Shop and pick from a wide range of packaging supplies.
Not sure what you're after? Here are a few suggestions:
Full Colour Mailer
A Full Colour Mailer is a box that can use, as you guessed it, every colour of the rainbow!
Eco Colour Mailer
An Eco Colour Mailer is a box that also features any colour you can imagine but keeps that natural 'raw' texture of the cardboard underneath.
White-on-kraft Mailer
A White on kraft mailer is simply white ink printed on the natural texture of the cardboard.
Sleeved Mailer Box
With a sleeved mailer box, rather than printing on the box, your full-colour design is printed on a sleeve that slides over the top of the white or kraft packaging.
Classic Product Box
A Classic product box is a box that is made of thinner cardboard and has a traditional self-sealing top.
Two-piece product box
A two-piece product box is a simple box with a lid. Both pieces can be customised
Paper Cans
Perhaps some form of cardboard tube packaging in the form of a short paper tube is a better solution for you than a box? Paper cans are idea for individually packaged foods (sweets, tea), as well as socks, t-shirts and other durable apparel.
Step 2: Pick your quantity
Once you've found the product you want, pick the ideal size, and the quantity that you're after, and then click 'Choose Material & Style'
Step 3: Start designing!
In a few seconds, the online design will load and you'll see a blank, 3D projection of your box
Step 4: Upload your logo and other images
By default, you'll see the 3D projection of your box.
To edit a surface individually, click one of the buttons in the top right of the window:
Next, click the 'Image' just below to upload your images.
Be sure that your images are the highest resolution they can be.
For your images to look at good as they can on your box, they need to be of a high resolution.
Along the side edges of your box, you will see the measurements in cm and in pixels.
The images that you plan to use must be big enough in relation to these box dimensions, so that your image size can be made bigger or smaller accordingly.
Once your image is uploaded, click on it and it will be placed on your box.
Step 5: Place your logo and add other elements
Now is your time to get creative!
Move your logo around, resize it, change the shape you want. You can also add other images, as well as text.
You can also change the colours of your box.
If you know the RGB values of your ideal colour, you can enter them directly. Alternatively, you can find the perfect colour using the shader.
Be sure to add all the necessary information like:
Brand logo, colours and slogan - your branding is important!
'Made in ____' - tell others where your product was made
Warranty information - this is a great sales point
Recommended ages - be sure to mention any ages limits
Warnings and precautions - sharp or hazardous objects should be mentioned
Ingredients - if you're selling food, be sure to list ingredients
Say thanks - a simple thank you note printed internally does wonders!
All these elements come together and are the basis of your packaging design.
Take your time and create the type of packaging that perfectly reflects your brand and complements your product!
Step 6: Admire your work!
When you're complete, click the '3D' view and admire your artistry!
If there's anything that you need to change, now is the time to go back and fix it.
Now is the time to get your box looking e.x.a.c.t.l.y how you want it
Chances are that you'll switch between the 3D view and the view of a specific side many times during the designing process.
Trial and error is a big part of creating a box online!
There are a few other options that the Packhelp online box designer has to offer.
Hit Save to save your design. Enter your email address and you'll be sent a specific link to pick up your online box design where you left off.
Guidelines will show you the restraints and limitations of your online box design,
Start Again' will wipe your design completely and take you back to a bare box.
Share lets you share your design with others.
Step 7: Place your order
At the bottom of your screen, you'll see a summary of the boxes that you've been designing, and the total price.
If you'd like to order the boxes that you've designed, simply hit the 'Add to cart' button at the bottom of the page and your design will be added to the cart.
You can now return to the editor and design other packaging supplies to go along with your box.
Custom kraft packaging tape has a natural texture to it and will keep the contents of your box safe and secure.
Custom tissue paper is another great addition to create a great unboxing experience.
Our online box pattern generator can take your logo and create something completely unique for your custom tissue paper:
A Bio Polymailer is eco-friendly packaging that's completely biodegradable and customisable, and will keep your box dry and free of dirt and dust.
Once your cart is full of all the packaging supplies that you need, it's time to complete the checkout process.
Pick from standard or express productions and then we'll start creating the very same boxes that you've created online!
You'll be contacted by our friendly sales team to finalise any smaller details!
But wait, there's more...
You may not have been able to create a box online that you had in mind. But that doesn't mean that it can't be made.
Packhelp has almost endless customisations for a white range of packaging solutions. You can request a quote and tell us your ideas for more packaging options.
Take a look below at some brands that have used hot stamping, UV printing and drawers in their boxes:
Oase pack their supplements in a bottle that's placed in a customised rigid box. See their packaging in action below:
Moonsling created a unique box online using Packhelp and then used negative space to create a unique design.
Click here to learn more about more about Moonsling.
Asila used a customised two-piece box to showcase their elegant jewellery. See more about Asila here.
We're here to help you design a box online!
If you want to create a box online, Packhelp's online box designer is the tool for you.
But designing a box online can be tricky at times - that's why we're here to help.
If for any reason you're struggling with our online box maker, don't hesitate to use the built-in chat, or shoot us an email.
Head to the shop and start designing your box online now!