Brand

Mailer Box F52

Full Color

Matt foil
Chias
Chias produces 100% natural liquid snacks on the basis of Chia seeds from Andes. Available in several flavors – Spirit, Body, Health and Mind, the beverages answer everyone's specific needs.
Chias was one of the first clients of Packhelp. As found on the company's website, all products of Chias are a natural boost of nutrition. These small bottles contain plenty of goodness inside, all to provide a high-quality, healthy snack.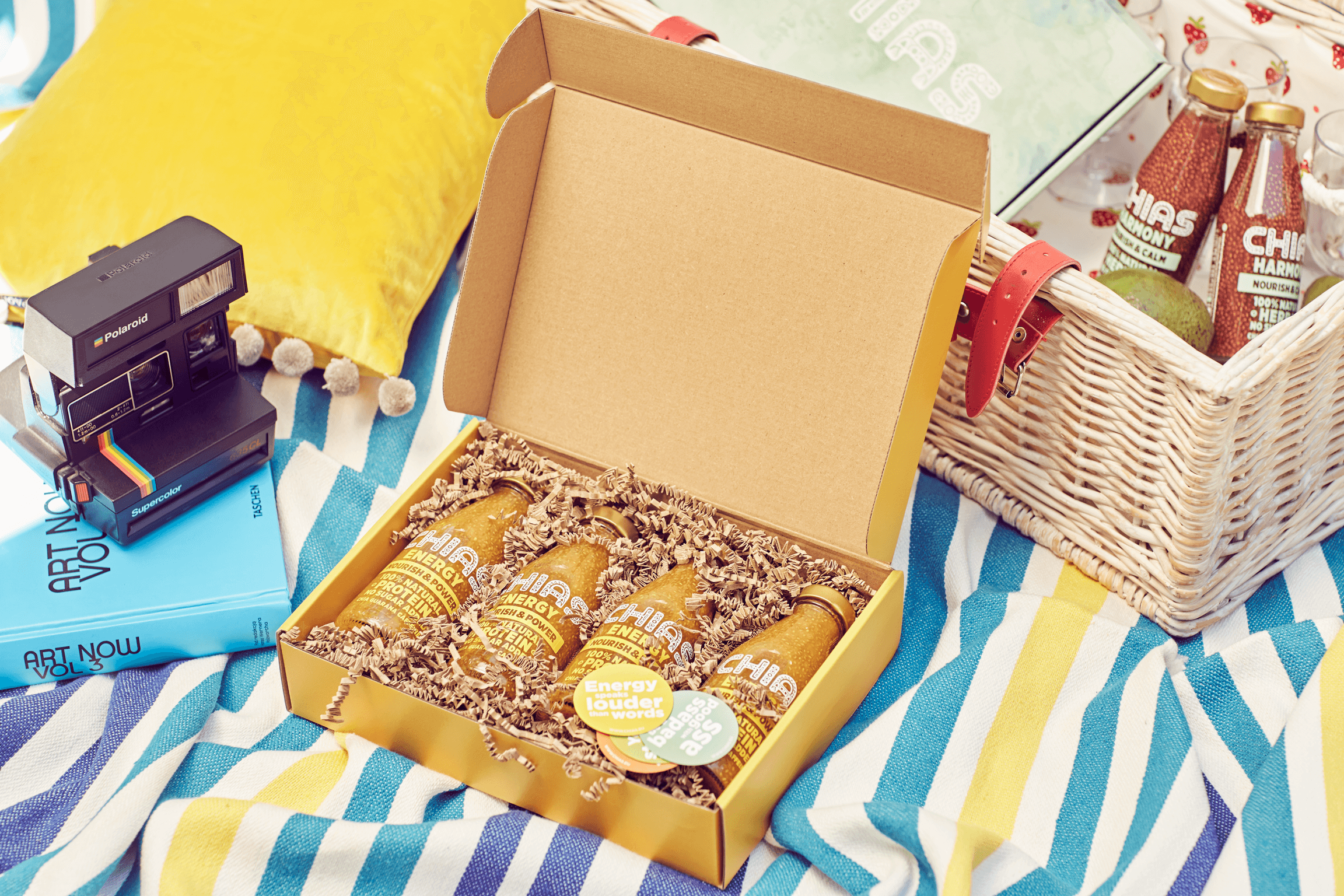 "Since such amazing qualities were hidden in such little seeds, I yearned to absorb the natural and healthy spring of vitality and strength to act. It wasn't hard to find other enthusiasts of chia seeds. Soon, we came up with the idea to make others experience their beneficial influence and drink it whenever they feel like it."
- recalls the founder of the company. In the times, when everyone is in constant rush, this food nutritional bomb feels like a great source of well-being.
Packaging centered around the logo exposure
The design of the box is mostly focused on the branding. Without any excess of additional graphics, Chias chose to include solely the logo of the company on top of the box. The full color mailer boxes were made all finished with a layer of matt foil, one of the possible additions to the mailer boxes. The packaging of Chias is also a good example of using fillers - in order to provide cushioning for the bottles, the interior of the box is filled with wood excelsior.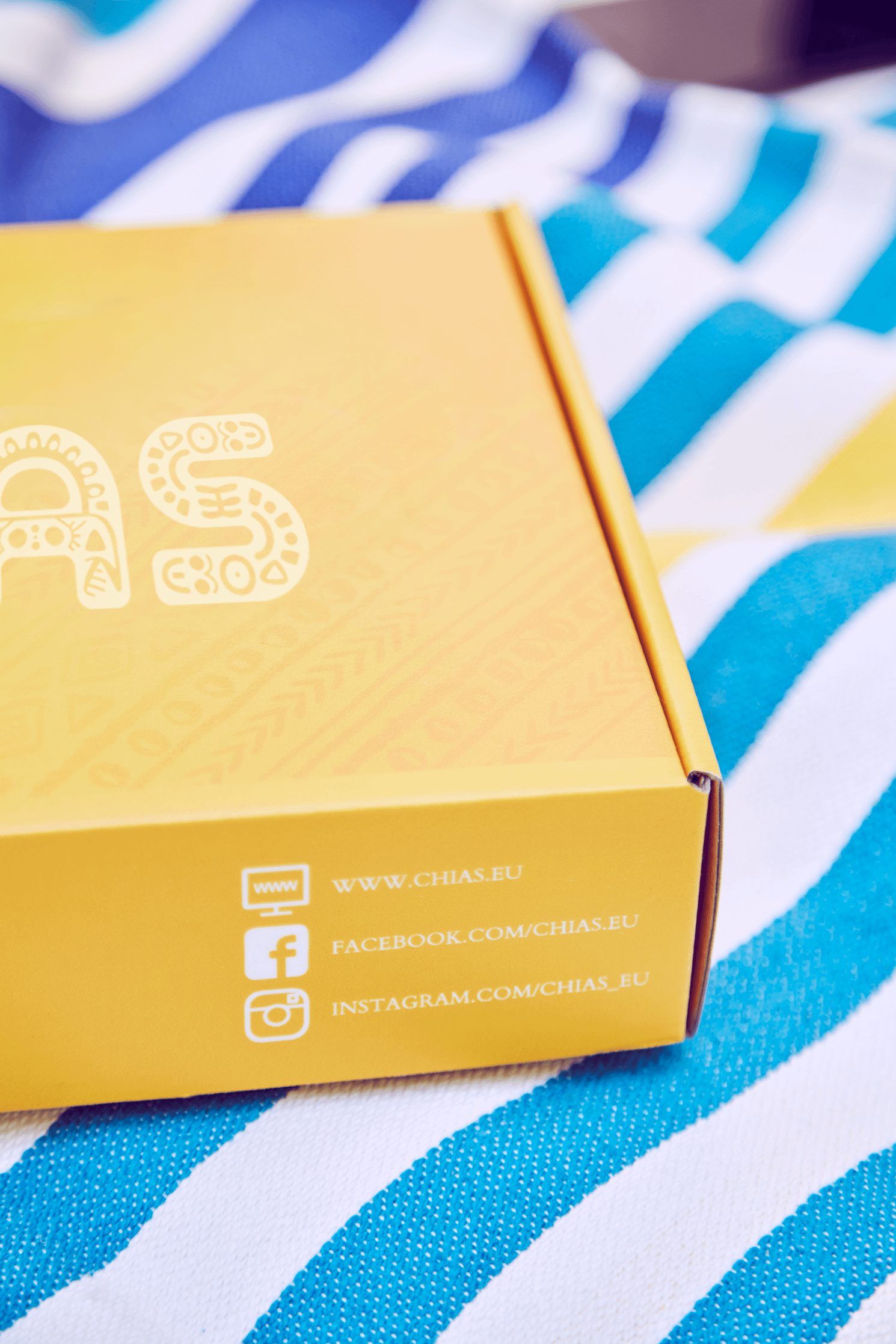 One last thing worth noticing in the Chias Inspiration is that the cardboard boxes were a solid packaging solution for sending glass bottles. It proves that cardboard - as a material - is strong enough to provide protection for heavier items too. So don't worry if you want to ship fragile items - just be sure to use fillers just like Chias did.
next design