Onboarding

Mailer Box F45

Full Color

Matt foil
Move Closer
Move Closer created a magnificent onboarding experience for their new employees with the help of Packhelp
Read their story below.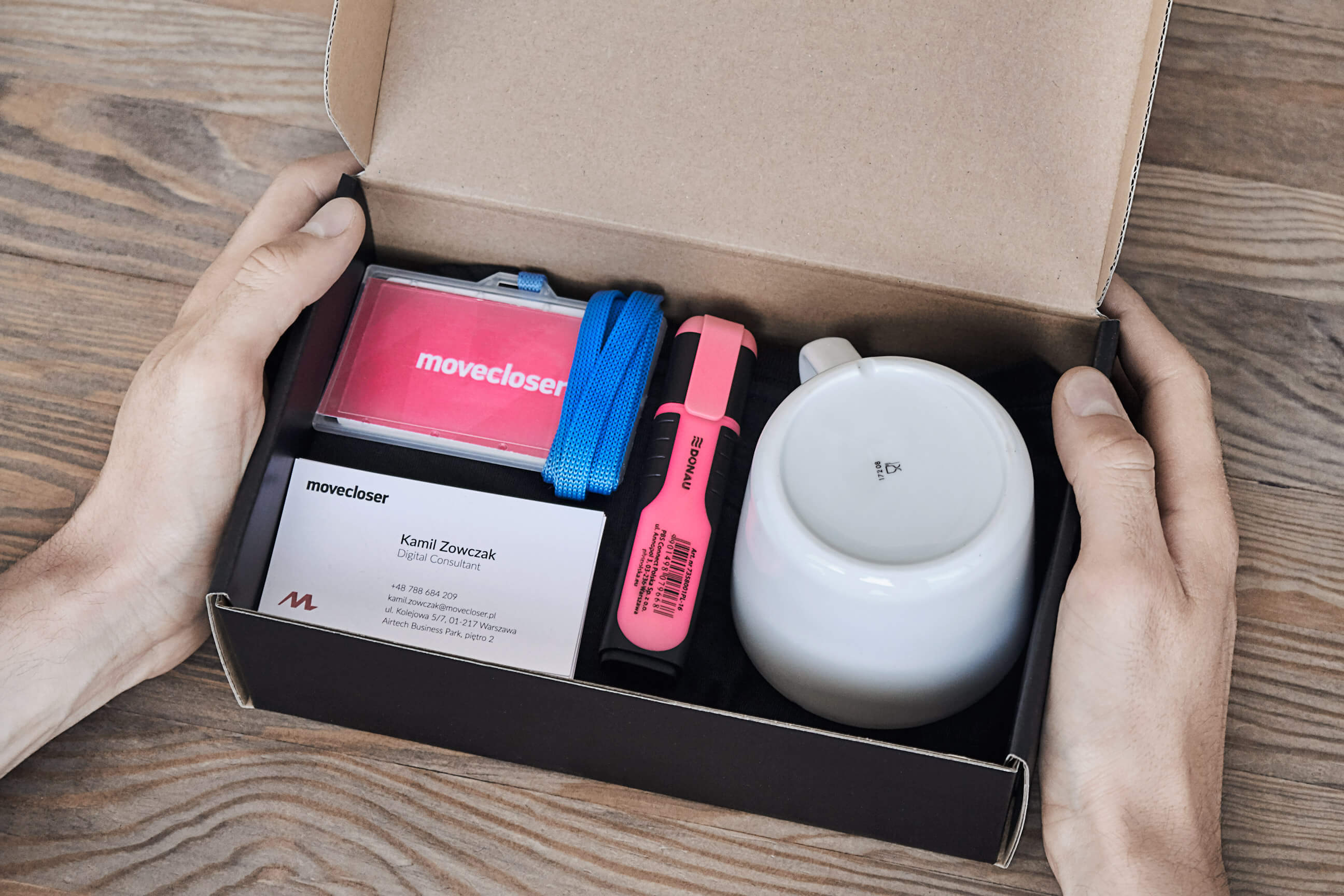 Moving in to Move Closer
Move Closer's team is made of designers, developers, and business analysts to create innovative business solutions. As a start-up, they want to build a strong team, where they can collaborate and deliver the best possible solutions to their clients.
They offer a complex service to its customers, including digital consulting, UX/UI experience and software development. The company likes to advertise itself as a "digital concierge at your service".
The software house based in Warsaw considers its employees family. This led them to want to create an inviting onboarding experience for their new employees, so they can feel welcome from the very first day.
For their onboarding boxes, they decided to use Packhelp's Full Color Mailer boxes. The purpose of the boxes was to create 2 contrasting feelings in the new employees, reflecting the values of the company.
On the other hand, once you open the inside, warm feelings of a new home are stirred up. Move Closer's onboarding boxes included a whole package of gifts - a t-shirt, a mug, business cards, an entrance card and a highlighter.
Starting off right
Welcome packs are a fantastic way not only give a warm welcome to your new employees but to start developing a good working relationship. You will be able to motivate them and make them feel part of the team since day one.
Preparing an onboarding box can act as a gift box that will set of your new employee to the right start. Just like with a first-time customer, you want to create an excellent first impression.
The first day of any employee can also be a very stressful event, having to come to a new place with new people. Gifting an onboarding box shows your newest team members, that you are happy they are joining and want to have a good relationship. It makes the adaptation process much easier.
The items included in the Move Closer welcome pack were ideal for a worker's first day. The combination of office essentials would kick off any day to a good start.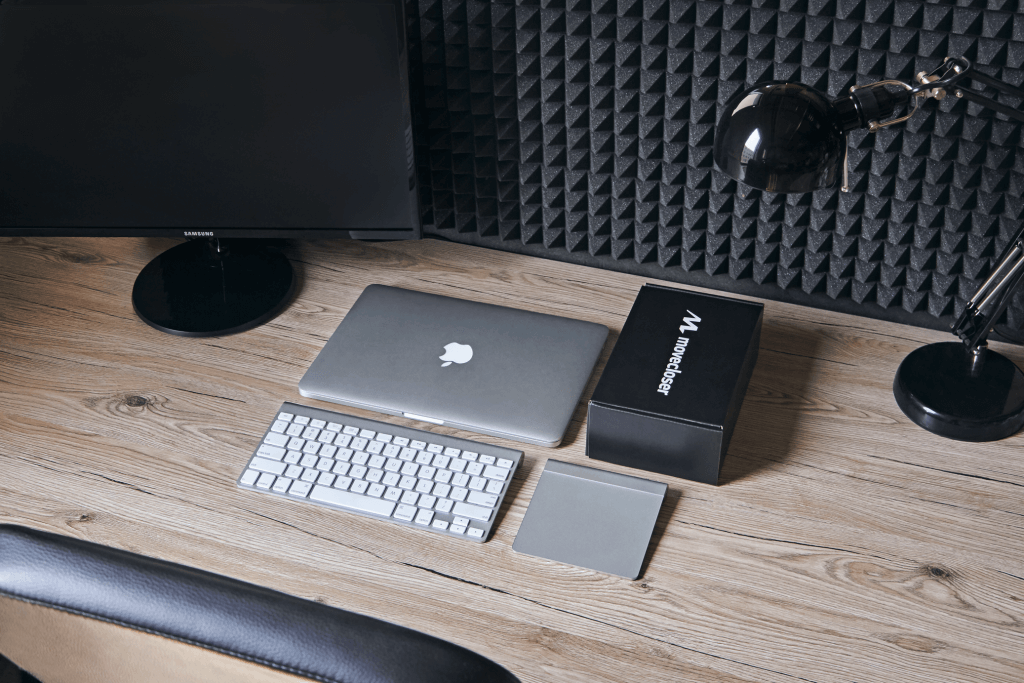 Just imagine how their day would look like:
Coming into the office with their own office key, wearing their new Move Closer t-shirt like the other employees.
Then they can head over to their new workspace, where their new computer, alongside their business cards and stationery, is waiting, and they can begin their workday with a warm cup of coffee in their own Move Closer mug.
As an employer, it is crucial to help your new employees transition into the team in the smoothest way possible, and as Move Closer did in a superb way, and onboarding box was the first step.
Today, the software house is growing quickly, and they are building a team stronger than ever.