E-commerce

Mailer Box F45

Eco
Stars & Sage
The nurturing subscription box for cosmetics lovers, bringing relaxation to your home.
Stars & Sage is a monthly subscription box, which nurtures its subscribers with a set of cosmetics. All of the products offered by the brand are selected exclusively from the best producers - it's a monthly indulgence of cosmetic goods made from organic ingredients.

Not Afraid of Being Unique
Subscription boxes are an increasingly rising trend in the e-commerce world. A particularly vibrant branch of that e-commerce market is cosmetics. Most cosmetics subscription boxes available focus on providing generic cosmetics products from big brands.
These providers don't take into account what it is they are actually sending to consumers, but rather focus on what is "popular" or "trendy" at the time.
Stars & Sage wanted to be different. They wanted to become a part of the beauty community in a conscious way, with the consumer at the centre of everything. This how this small brand stood out from the crowd and found a way to differentiate itself from the rest.
With the perfect combination of scents and high-quality ingredients, they created a unique and remarkable bath experience full of natural, ethical, and cruelty-free products.
This is the essence of the British subscription service, Stars & Sage.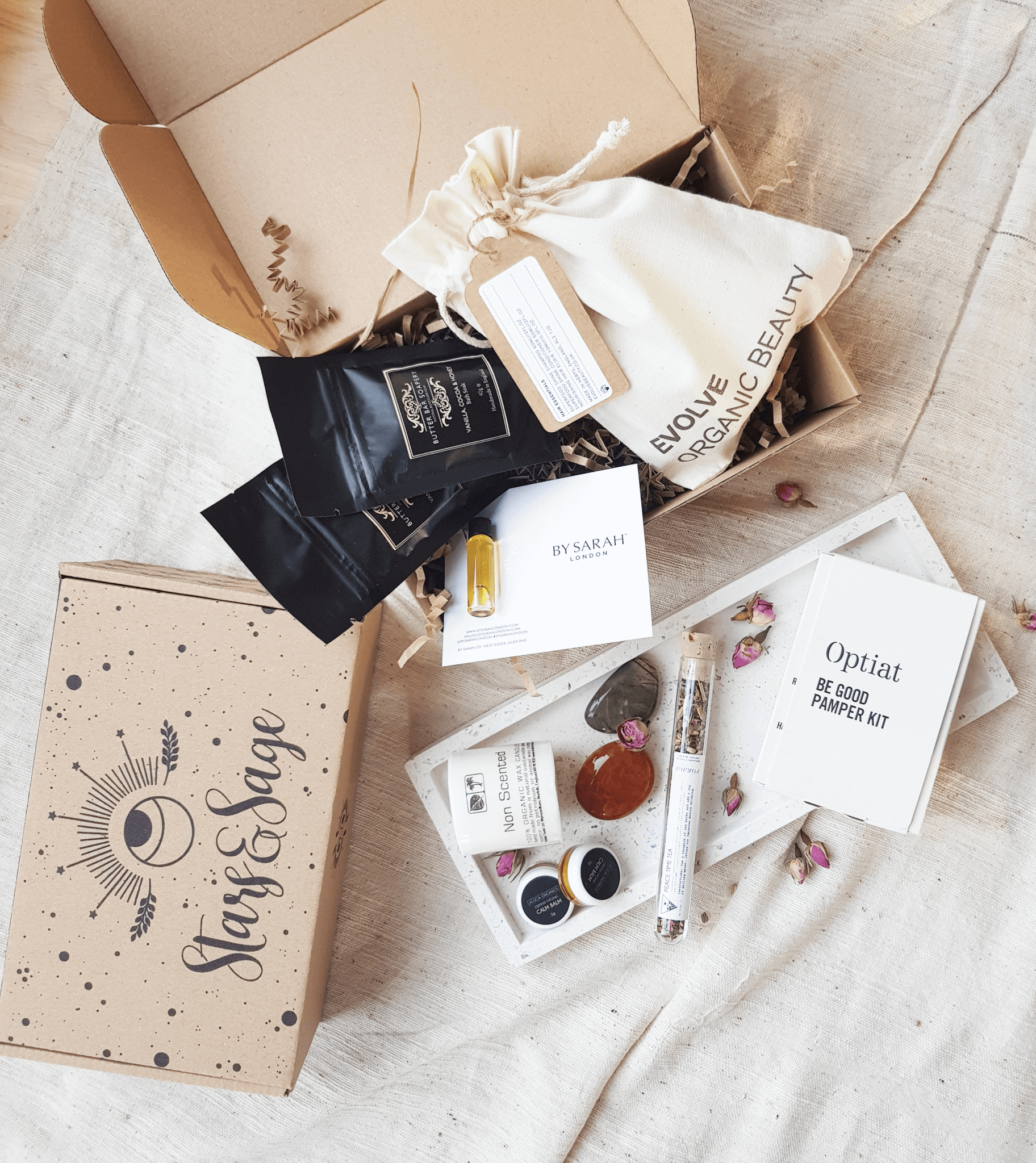 "Stars & Sage is more than just a regular subscription box. We think of it as a monthly bath ritual kit, a set of inspiring and holistic selection of goods. We take good care to include products that produced ethically and mindfully."
The customer's wellbeing has always been at the centre of every decision, from the original idea to the products, all the way to the packaging.
Inspiring Packaging and Branding
When it comes to packaging for cosmetics, good packaging is just as important as a good product. In many instances, packaging can be the decisive factor to make a sale. With so many cosmetics available in the market, a unique and distinct packaging can be what drives customer preference.
When it comes to subscription boxes, the story is the same. There is more limitation on the types of packaging that are able to be used to ensure safe shipping of the products. The difference stands in the design.
Most subscription services use cardboard boxes as their choice of product packaging. These are an excellent choice since they are light, durable, sturdy, and can be adapted with an endearing design.
They easily allow creating great branding that stands out.
Stars & Sage did not stay behind. They realised early in the process that packaging was of utter important Not only that but that it had to be exceptional and be consistent with their branding.
Stars & Sage decided to use Packhelp's Eco Mailer Boxes as their choice of packaging for their lush cosmetics goods.
These Kraft Mailer Boxes are made from 90% recycled materials and are printed with water-based ink. They were the perfect choice for Stars & Sage, as they are fully recyclable and are consistent with their brand strategy.
On the outside of the box, they added a noteworthy design, displaying their brand logo and name in their signature lettering, with dots scattered around it to fill the empty space.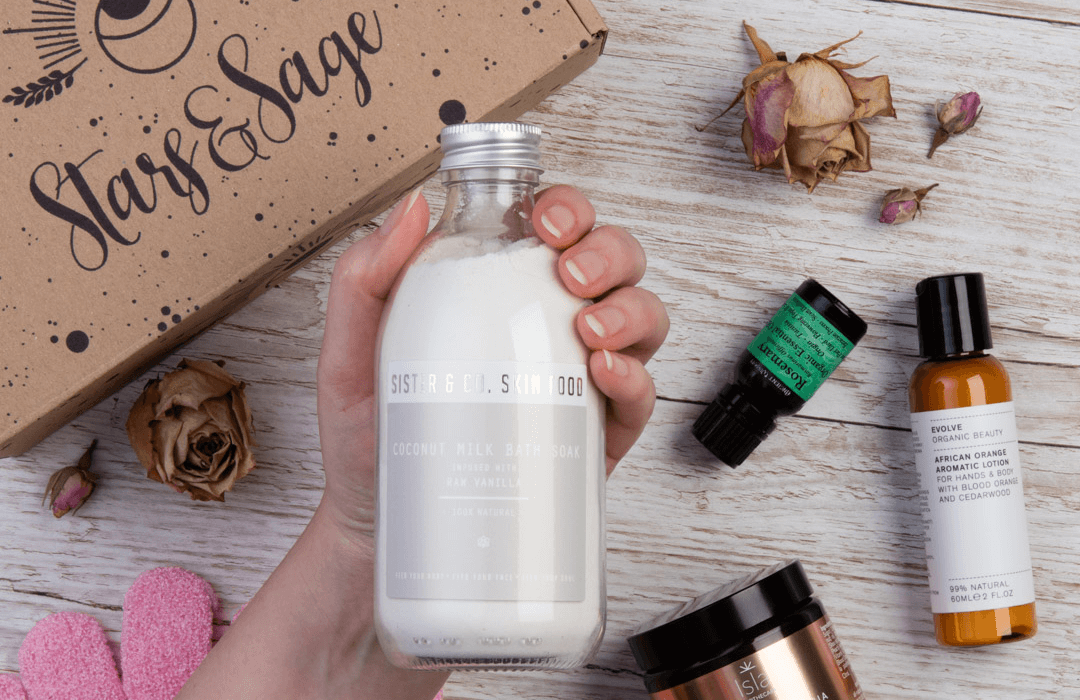 It is a simple design that is eccentric and fun, resembling the values that make up the brand. Again, embracing the importance of staying consistent wherever your customers may see your brand.
The fun of the packaging does not end on the outside. To boost the exposure of the items inside the box, each one of them is placed on brown fillers.
As a result, Stars & Sage gives its customers an entire unboxing experience.
When the package arrives to people's doorstep every month, it is received as an invitation to a relaxing self-care ritual. A ritual, which wouldn't be the same without the nature-inspired, genuine Eco Mailer Boxes.
next design