Meet our Country Managers in Spain and Germany! 🇩🇪🇪🇸
Konrad Kwiatkowski | 4 min read
Subscribe to stay updated
Great!
You're now subscribed!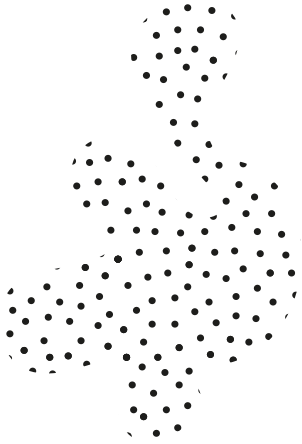 Great news! W are announcing Packhelp's local brand management in Germany and Spain. 
Since March of 2017, anyone in the EU can take advantage of Packhelp's products. A few months later, we introduced free deliveries within Europe. The next step in going international involved adding new language versions.
As of 2018, our Czech, French, Italian, and Spanish could use their own language, alongside our Polish, English, and German customers
.
Now, we're taking the next step to give our customers access to their personalized packaging
.
Enrique Aguilar and Janis Englert join our international team as respective Country Managers in Spain and Germany. Welcome to the wolfpack guys! 
Say hello! 👋🏽
Enrique Aguilar Hernández, who will be in charge of our business development in Spain, has had many roles. In the last six years, he's been a country manager for two different startups. First, in Germany for a re-commerce company where he helped electronics devices have a second life. Later in Finland. Here, in the parking industry, he offered cities an easier/smart way to manage traffic and parking. He also holds a Master's degree in law.
Janis Englert, who will be taking care of Germany, lives in Berlin where he connects beautiful products with the right audiences. He holds a Master's degree in Marketing and also co-founded a Startup two years ago, a marketplace for surplus food. Building up a business from scratch gave him the experience of launching a product and acquiring customers to grow the business. 
Within the coming weeks, our customers will be able to meet and talk to our ambassadors during events held in their countries. This will allow us to understand local needs and the demand for specific product solutions.
Furthermore, we can expand our local insights concerning the handling of business in regards to online and offline touchpoints.
Local presence 😎
Over the next few weeks, we're opening small branches in Seville and Berlin. This way, we can better understand our customers in those markets. 
We chose to start the German operations in Berlin as the capital city of the Start-up and E-commerce scene. We are located in the heart of Berlin close to Potsdamer Platz in the WeWork Atrium Tower with its roof terraces on the 22nd floor with a stunning view over the city.
Our Spanish office is be located in the heart of Andalusia - its capital city of Seville. Let's meet for a coffee at Cristina Centro de Negocios Boutique, Paseo de las Delicias 1, Sevilla.
Over to you! 🙌🏽
If you would like to learn more about Packhelp, stay updated with our events and recent customer stories, subscribe for Packhelp's newsletter.