Ideas for sunglasses packaging and other tricky retail items
Kate Wright | 5 min read
Subscribe to stay updated
Great!
You're now subscribed!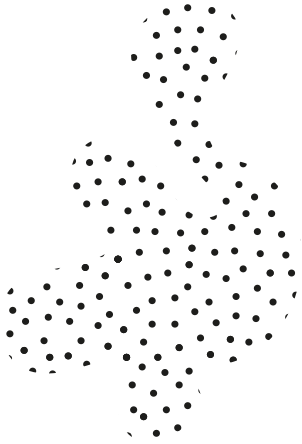 Sunglasses packaging can be a tricky business. Sunglasses have such a unique shape and sold at all different price points that often an out-of-the-box solution is required
The same goes for other compact retail items with irregular shapes, like hair accessories, jewellery, gloves, scarves, socks and the list goes on.
We called on the help of Packhelp's packaging experts to put all the packaging solutions to the test, from pillow boxes to rigid boxes and cardboard tubes.
We'll also take you through all your options, including materials, printing options, finishes and other types of packaging to pair with your product packaging.
So, which packaging solution will come out on top?
First up, let's take a look at the newest (and arguably the most unique) piece of product packaging to land at Packhelp: Pillow Boxes.
Pillow boxes: sunglasses packaging for low to mid-priced items
It all starts with the unique gondola-like shape of pillow boxes. The curves wrap nicely around a pair of sunglasses or other rounded retail items. Add in the option of custom sizing and you'll be able to make your pillow boxes fit your sunglasses like a glove.
They are also super easy to assemble. They are often designed with one pre-glued seam and easy fold closures. They're delivered flat, meaning you can save on space in delivery and storage.
And how to fold it?
Just squeeze the seams to pop open the box and fold in the bottom and top flaps.
That's it. Pop and fold.
Materials
Pillow boxes are mainly made from light cardstock so that they can fit every curve of your product.
For example, Packhelp's pillow boxes are made from either Kraft and White GC1 cardstock with a grammage range of 300 to 400gsm.
Kraft provides the perfect minimalist and organic look, along with an earthy natural texture.
The white option is best for full-colour branding.
Cardstock is also a relatively cheaper material compared to, say, the heavier solid board in rigid boxes. This makes them an affordable packaging solution for sunglasses and other items in the low to mid-price range.
You can also add finishes to your pillow boxes to match your brand and product's positioning in the market. This includes everything from matt, gloss or soft-touch finishes to hot stamping and embossing/debossing.
Just keep in mind that each extra finish will push the unit costs up. So, paying extra for hot stamping may be overkill for a pair of children's sunglasses, underwear or socks.
Printing
There are so many printing options these days that you can have your boxes custom printed, regardless of the price points of your products.
Digital printing is an ultra-flexible method where you can achieve top quality results with a quick turnaround.
For larger order quantities, high-volume offset printing is the most cost-effective solution with the highest printing results. You can print on every inch of the surface (even inside) in vivid CMYK or Pantone.
Sustainability
Chances are that sustainability is already a key issue for your brand, just as it is for your customer. 
It's important to ask your packaging supplier key questions. Look into the eco properties of the materials, printing and manufacturing options available. 
Just to give you an idea. Packhelp's pillow boxes are locally produced to minimise the carbon footprint generated from transportation. 
The cardstock is made from a mix of FSC certified and recycled pulp. 
The boxes are printed with either water-based or solvent-based ink, rather than petroleum-based inks. 
What else are pillow boxes good for?
Over the years, pillow boxes have become a favourite of fashion & apparel brands. They work well as product boxes for in-store display. For e-commerce brands, they add a little extra excitement to the unboxing experience.
They are great for gloves, scarves, socks, ties and other small garments. 
Pillow boxes also work well as boxes for jewellery to showcase necklaces, earrings, bracelets, rings and the like. You may have also seen them around private events and conferences. A lot of party and event planners use them as invitation boxes or to present corporate and guest gifts.
Other ideas for sunglasses packaging and small retail items 
There are three other main types of boxes that work well as sunglasses packaging and general retail packaging. Let's have a quick look at product boxes with lids, magnetic boxes and the good old paper cans.
Cardstock product boxes and rigid boxes
These are your classic product boxes with lids. The lid adds a certain level of class and anticipation to the unboxing experience. 
After spotting your display box in-store or removing the shipping packaging at home, what's the first question that will pop into your customer's mind?
What's inside?
They pop the lid and all that excitement is transferred to your sunglasses, jewellery, watch, tie or whatever product your pack inside.
It's like a bit of Christmas magic wrapped up into every delivery.
That's the theory at least.
Boxes with magnetic enclosures achieve a similar effect. Except they trigger one more of the senses when opened: sound.
There's something special and memorable with the click of a magnetic box. 
Materials
You can usually choose between cardstock or heavier solid board, like with Packhelp's Two Piece Product Box and Rigid Box with Lid.
Your choice will come down to your branding and budget. The lighter cardstock suits low to mid-priced items, while the heavier and more expensive solid board is your go-to for high-end luxury goods.
You can also add inserts or partitions to secure your sunglasses and other items.
For the cardstock product boxes, you'll likely be restricted to cardboard inserts, whereas you can add custom foam partitions for the rigid boxes – even with a velvet coating if you want.
Printing
Your printing options will be largely determined by the material you select and your order quantities.
Your cardstock boxes can be printed by either high quality digital or offset printing. With both methods, you can usually print inside and outside your boxes.
Offset printing is also usually used for rigid boxes. The method is just a little different, where designs are printed on a paper sheet and applied to a heavier core stock. 
Sustainability
The eco properties of these boxes are quite similar to that of pillow boxes. 
It's the add-ons that you need to be careful about. 
Certain foils, fillers and PP foam inserts will limit the recycling and biodegradable properties of the box. 
Cardboard tubes
Cardboard tubes (or paper cans) have long been a favourite packaging solution among sunglasses brands, as well as the fashion and apparel industry in general.
Like the pillow box, the shape naturally lends itself to rounded retail items, including sunglasses, socks and other fashion accessories.
They're a fun form of sunglasses packaging and make your product stand out in store.
Again, it depends on your branding. They're perfect for sport sunglasses or low-to-mid priced items. On the other hand, they may not be the perfect home for a pair of Guccis.
Materials
The material used for cardboard tubes usually consists of a 3-layer construction. A cardboard core provides rigidity to the structure. It is spirally glued and shaped before being wrapped with label paper. 
Packhelp's paper cans are given an extra coating to make your colours pop.
The lids can be made out of metal, plastic or paper. It depends on the look you're after.
Printing
The printing process is very similar to rigid boxes where all the printing and colouring takes place on the outer label paper.
And like all the other sunglasses packaging ideas here, the printing method will be determined by your order quantities. Digital printing for small orders and high-volume offset printing for larger orders. 
Sustainability
The sustainability rating of your cardboard tubes will come down to the type of lid you choose (e.g., paper vs. plastic) and the finishes you select. 
At a base level, the cardboard should be recyclable and biodegradable.
But the best thing about tubes is that they can be easily reused for several other purposes.
What about shipping?
While pillow boxes and other small card boxes are not recommended for shipping, you can easily combine them with sturdy shipping packaging, like the Mailer Box, the Expandable Kraft Mailer or the Shipping Box.
That means that your goods will arrive to your customer intact, while adding another layer to the unboxing experience.
So, what's the best form of sunglasses packaging?
The short answer is ... it depends.
It depends on several factors, from your branding and product positioning to your budget and storage facilities. 
After all, certain shaped packaging is much easier to store and ship. You also need to keep in mind assembly.
But for value for money, you can't go past the Pillow Box.