Surprise Your Family With Unusual Christmas Boxes!
Kate Wright | 5 min read
Subscribe to stay updated
Great!
You're now subscribed!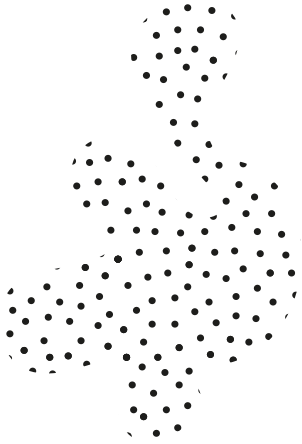 We all know the pre-Christmas reality - running around the shopping malls with several fully-equipped bags is as crucial as the twelve dishes on table or singing Christmas carols. However, even when the perfect presents were finally found, one question remains - how to pack them?
We are accustomed to wrapping presents in a decorative paper, with designs that "must" include snowflakes, snowmen or Santa Claus. However, we also know the moment when after a meticulous process of wrapping, one small hole shows up on the edge.We try to make it right with additional paper and sticky tape, but the effect is even worse. It's one of these things that always go wrong.
This year we say - no more of that. The solution is our range of product boxes at Packhelp. 
They are made of solid material and we designed them to expose what's most important - the gift inside. We are aware that it might raise some questions and that's why, we decided to answer them for you.
It's 30 boxes at minimum!
Since we were kids, we loved piles of gift boxes, all shiny and cute. It was one of the best views on the Christmas Eve. Hence, instead of one big bag with presents for every person, maybe pack everything separately and let every gift to have its own "5 minutes" during unpacking?
Starting from 49 EUR, you can order 30 custom design boxes. And if you don't use all of them this year, nothing's lost - Christmas comes round every year, remember? :)
My own design sounds fun… so where's the catch?
There's none. You decide, what your family will receive and see under the Christmas tree.
Thanks to your own design, your box can be a very personal gift. Use it to make your family smile at the Christmas table or bring up some great memory you all share. Or maybe consider a collage with pictures of your close ones? Such a Christmas box would not only be a great packaging, but also a kind of gift itself.
Sounds great - is it expensive?
We have good news - it's not.
To give you an example, 30 classic product boxes in P24 size, which can fit small gifts like perfume or cosmetic products, cost 48.60 EUR with shipping. On the other hand, a two piece product box P19 - ideal for a watch, bow-tie or jewelry - costs only 49.50 EUR.
Take care of your gift's packaging and make it look incredible. Packhelp's team will feel honored to become this kind of a guest at your Christmas this year! :)
All of your luxury boxes will be produced within 14 days from the day of placing an order (plus shipping 3-5 days). So, the only decision left is the following - Classic or Two-Piece ones?