Thank You Cards
Secure brand loyalty with personalised thank you cards. Print in full-colour on recyclable cardstock in kraft or white.
Multi-purpose
Multi-purpose
Flexible sizing to also suit promo, product and welcome cards.
Full-colour prints
Full-colour prints
Print in CMYK on every inch of the surface.
Eco-friendly
Eco-friendly
100% recyclable cardstock in kraft or white.
ECO PROPERTIES
Available sustainable options:
When exposed to light, air, moisture and microbes, this product breaks down to natural elements found in nature.
Locally manufactured in Europe, meaning a lower transportation footprint compared to goods produced and imported from abroad.
Can be broken down and used as a new material.
Stay top of mind
Get creative and tell your customer that you value their business. You can use the whole card surface and CMYK palette to get your message across. Say it all on 100% recyclable cardstock.
Start designing
Say it like you mean it
Make a statement with full-colour prints on silky white cardstock. Or keep it toned down with minimalist kraft. And nothing says "valued customer" more than solid 300gsm cardstock.
Start designing
Reviews
See what our customers say
Sample packs
Sample packs
Try before you buy. Select up to 5 samples and test different types of packaging, materials and sizes. Order a sample pack and get your money back with your first order.
Order now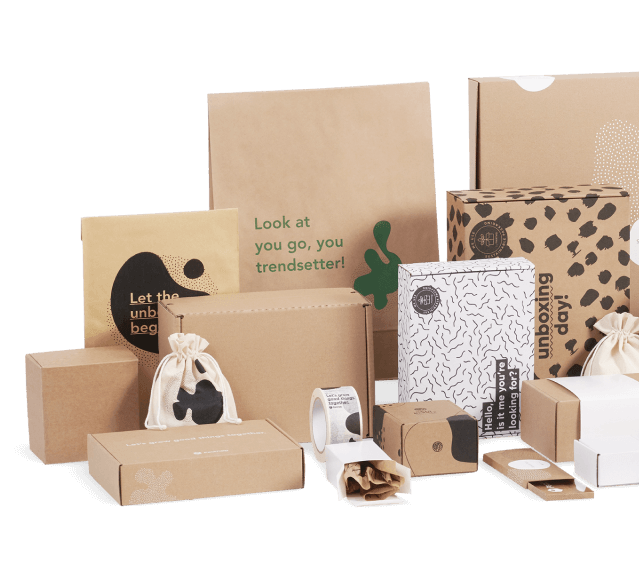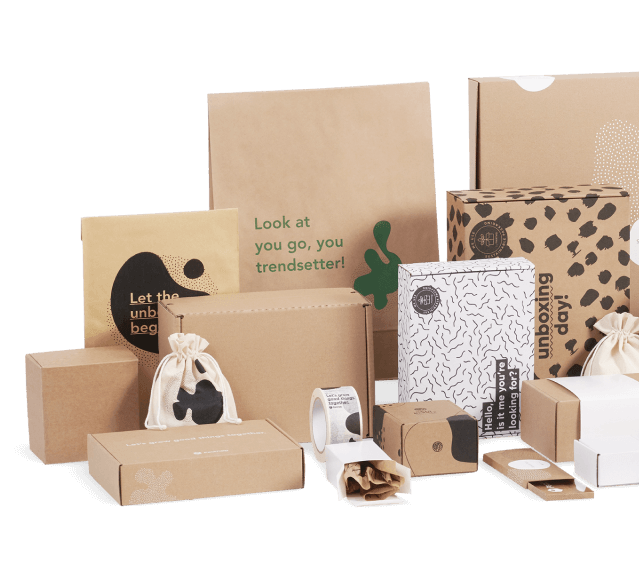 SPECIFICATIONS
Specifications
Material
White or kraft cardstock (PAP 21)
Material colour
Natural Kraft
Standard White
Printing process
Digital Printing
FAQ
Are these custom thank you cards recyclable?
Yep. Our Business Thank You Cards are 100% recyclable. They are made from standard cardstock. This means that your customer can dispose of them in their usual paper recycling.
What image resolution do you recommend?
For the best print results, the resolution for raster graphics or bitmaps (e.g., PNG and JPEG) should have a minimum resolution of 300 dpi. But for a high-quality, we recommend that you upload your logos or images in a vector file format (e.g., PDF and SVG). You can adjust the size of vector files without affecting the resolution. Just a heads up: the online editor only supports PNG, JPEG, SVG and PDF files. If you design on a dieline, you'll have to upload your design as either a PDF or an AI file.
What is the minimum font size that I can use?
You'll need to keep the font size of all your text above 8pt.
Which material is sturdier?
Both the kraft and white options of these thank you cards are made from the same rigid cardstock with the grammage of 300gsm. For perspective, most business cards are made with the same paper weight.
Are these thank you cards laminated with some kind of foil?
Nope. Our personalised thank you cards are made from plain cardstock without any foils. Apart from providing a natural texture, they are a more eco-friendly option than laminated cards. Plastic foils disrupt the biodegrading process and can cause issues during recycling.
Do colours look different on the kraft material?
Yes, afraid so. Light coloured prints (e.g., white and yellow) will appear darker and less saturated on the surface of brown kraft cardstock compared to what you may see on screen. Why? A brown surface simply provides a darker background to the prints and tones down the richness of paler colours. So, if you're not going for the earthy or vintage look, we recommend using only dark colours or muted tones for prints on kraft cardstock.
What colour palette should I use for preparing my design?
Definitely CMYK. These thank you cards are digitally printed using the CMYK palette.
Can I print on both sides of my thank you cards?
Yes, you can. But just a heads up. The starting price only includes the cost of a print on one side. As an add-on, you can select to have both sides printed. You can select the option and check its pricing in our Online Editor.
What is the minimum order quantity?
You can order your thank you cards from as little as 30 pieces per order.
Subscribe for promotions, special offers and news from the packaging industry.
Great!
You're now subscribed!
Australia & Oceania

Belgium

Bulgaria

Canada

Croatia

Denmark

Estonia

Finland

Greece

Hungary

Ireland

Latvia

Lithuania

Luxembourg

Norway

Portugal

Slovakia

Slovenia

My country is not listed