Where Are Cardboard Boxes Made?
Kate Wright | 5 min read
Subscribe to stay updated
Great!
You're now subscribed!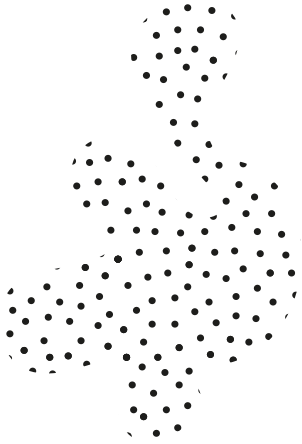 As it happens with many products of everyday use, we do not think where and how are they made. It is also the case of cardboard boxes.
Cardboard boxes have successfully found space in the packaging industry. Even though plastic was at once the leading solution, cardboard is back on track due to its eco-friendly character. More and more companies turn to this solution.
We use such cardboard boxes on many occasions. Although for most people, cardboard boxes are a symbol of courier delivery (especially in the U.S. thanks to Amazon), they can be used in a variety of ways. They can be used in offices and at home as containers or used in moving.
Considering how important they are in many industries and services, we decided to explain some basic facts concerning cardboard boxes and their production.
Caring About The Environment & Production Process
Cardboard boxes are the solution that provides the most eco-friendly approach. Such trend of packaging - turning into sustainable solutions - is rising nowadays. Many customers push the brands to turn to eco-friendly approach, as case of McDonald's prove. This is why cardboard will become more popular as well.
Cardboard boxes are made of recycled materials. Those can vary from paper to other cardboard products. Once those throwaway materials are cleaned, they are used in the process of making the corrugated cardboard. Once the cardboard material is ready, boxes are dieline-cut. Estimations suggest that each year, each citizen in our global village uses 50 kg of paper. We generate a lot of trash and solutions like corrugated cardboard boxes are a means of reducing its detrimental impact. It also allows packaging companies to save on cutting down the trees, as corrugated cardboard is made from recycled paper.
The machinery used in the production of corrugated paper is also sophisticated. As there are many steps in its production, the whole equipment includes for example Fourdrinier machines (they contain wire mesh in which the paper is initially formed) and corrugators (machines forming the corrugated material). The process requires also steps of quality control, as the paper needs to meet various requirements, from moisture tests to flatness measurements.
Only then, once the cardboard is prepared and controlled, Packhelp uses it to produce the boxes that are made in the online editor.
Boxes Ready For Your Product
Packhelp's offer includes boxes made for various uses. From traditional mailer boxes - the most popular solution for mailing and courier delivery - to product boxes and shipping boxes. Our company aims at providing products that meet expectations of all of our clients. That is why we also realise custom orders, whilst constantly adjusting our range of products to the market needs. We offer an eco-friendly product, because our boxes can be used more than once.
All of the boxes are covered with the free shipping policy too!