15 Amazing Examples of How To Use Tube Packaging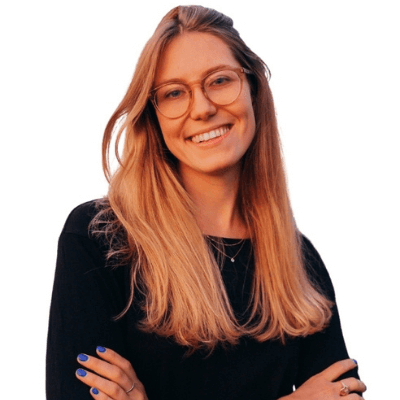 Aleksandra Owczarek | 7 min read
Subscribe to stay updated
Great!
You're now subscribed!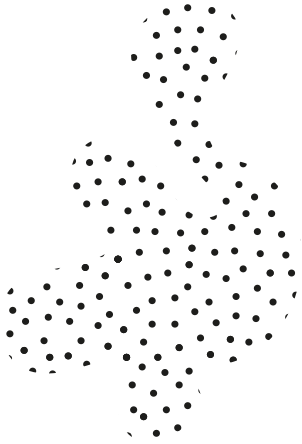 Who said that packaging can only be made in boxes or bags?
When we think of packaging, it's quite normal to picture a box or a bag in our heads. Customers get used to certain solutions. And that's where an opportunity for businesses emerge.
Instead fo betting on the most conventional types of packaging, think out of the box.
Tube packaging has been an option for a very long time (haven't Pringles cans been around since forever?). However, the cylindrical shape isn't particularly optimized for shipping. And with most e-commerce brands being focused on optimizing their shipping costs, long tubes became less of a go-to choice.
Does it mean any tube packaging is redundant nowadays?
Obviously not.
The growth of e-commerce has created new needs and new uses for this type of packaging. Paper and cardboard tubes became useful for subscription boxes that sell coffee or tea, as well as artists who sell their art pieces online. If you are considering paper cans as a packaging option, stick around, because you might find the inspiration you were looking for.
In this article, you will see how 15 brands are creating astounding tube packaging for their products.
Who knows?
Paper Cans might be what your brand needs.
Let the tubes roll (and rule)!
1. Chick Lit Candles in Chic Paper Cans
Chick Lit Candles brings candles to life, by offering trendsetting personalised candles. Each one of their candles comes with its own story and personality, packed in a charming paper can.
Imagine yourself going shopping and finding one of these. The paper tube packaging would surely lure you in. You would then open the can and unleash the scent of the gorgeous candle.
You can already imagine how good they smell just by looking at them!
Chick Lit Candle uses the circular shape to create a round pattern, ornamentation around memorable names of each product. The kraft-paper tags, used to finish the packaging's design, additionally attract attention.

2. Saalt Cup in a Paper Tube
Nobody likes menstrual puns, PERIOD.
But let's talk about this gorgeous packaging.


Saalt was born with the purpose of helping women take care of their periods in a sustainable way. They got this nailed down through their reusable menstrual cups (how cute are the colours) and their choice of paper cans.
You could even go as far as to say that Saalt created a new standard for feminine hygiene products.
By creating an attractive design, they managed to create the ultimate packaging choice for their product. Classy and chic.
3. The Good Hippie and Sustainable Paper Cans
There are lots of elements to consider when creating an organic brand.
Of course, packaging is a pretty important one of them.
Artisan skincare and beauty brand, The Good Hippie, created a natural line of products that nurtured the body and the mind. They use real ingredients that provide the best real results and make your skincare routine time of indulgence.
Sounds tempting, doesn't it?
But take a look.


With this packaging, their beauty products are very inviting. Tubes are designed in an abstract way, with watercolour stamps scattered around the whole box.
To complete their real and natural look, they opted for sustainable material.
The stunning design also resembles their values, of being a calm and nurturing brand.
4. Yousli, The New Sustainable Muesli
Australian brand, Yousli, offers natural muesli delivered to your doorstep only days after making. Yousli's packaging perfectly corresponds with a natural production process of the cereals. A rustic vibe is complemented by the bold, attention-grabbing branding.


With a packaging like this, who wouldn't want to have a healthy muesli breakfast!
5. Musee Bath Bombs
Beauty products are often some of the best examples of contemporary, elegant packaging design. Check out Musee Bath Bombs and their delightful paper can packaging. Their different types of bath bombs cover different purposes, with each one represented by a different colour paper can.


Even the colour range that they chose to use on the tube packaging has a relaxing feeling to it, and it's super consistent with the brand.
Pro Tip: Learn more about tailor-made packaging solutions for your brand.
6. Sophia's Tea
Before you fall in love with Sophia's Tea, it must be mentioned that this is not a real brand, but a design project. Regardless, it is an extraordinary example of how to use paper cans for tea packaging. With bright colours and lively design, the tube packaging easily manages to captivate the viewer's attention.


Source: Packaging of the World
I bet that if you saw this at a store, you would be tempted to buy it (I know I would be).
7. Oink Oink
Did I mention that Paper Cans are also a great option for food products?
Take a look at Oink Oink (yep, that's the brand name there). The company sells delicious pork rinds in this food-friendly tube packaging. Each container comes with two smaller bags of pork rinds.
Their paper can design goes perfect with the branding and of course, the product - great example of brand consistency!


Source: Packaging of the World
8. Equre Dental Products
When you think about it, dental products aren't particularly sexy when it comes to packaging design. They often come in white boxes, which reflect the ideal colour of the teeth.
Colgate, for example, made a slight change by betting on red, but still using white to compliment it though.

It's incredible how a good-looking design on a unique packaging can transform a product, like toothpaste or mouthwash into something super interesting to look at.


Source: Packaging of the World
When looking for dental products, people tend to buy a particular brand or product they are used to. But such a unique packaging can just be what your brand needs for you to get new customers to try your products out. These unique details are what make you stand out from the crowd.
9. The Spirit of Lume Elisir
Lume Elisir is an Italian brand that sells ingredients to make DIY spirits right from your home.
Pretty unique! Wait to see their tube packaging...


Source: Packaging of the World
These paper cans are just as unique as the brand itself. It is all about indulging in the experience of the spirit, starting from the intricate design of the tube packaging.
10. Shuba Gift Factory
Fun fact: Did you know that Paper Cans can be the ideal packaging solution for almost all types of products?
Here is the proof!
Shuba Gift Factory's Paper Cans are used to pack these super fun eye masks. What's a slightly silly product - ideal for a costume party - easily attracts attention thanks to its uniquely designed packaging.

11. Zara
The kingpins of the fast-fashion world, Zara, are also creating a new trend in fashion packaging. Notice how they designed this creative tube packaging for their kid's fragrances.


These paper cans are enjoyable for parents and children alike! Observe how this particular type of paper can allow the top and bottom to move. Adding details like cutouts increase the space to create designs and surprise your customers.
Pro Tip: Make sure that your packaging design appeals to both the shopper and the end consumer.
12. Big Poppa Donuts
You've probably heard the famous song from Notorious B.I.G. And since we're here to talk about packaging, this next design brings those perfectly together.
Australian agency, Biggie Smalls, created this design in memory of the rapper and created Big Poppa Donuts on Paper Cans.


Source: Packaging of the World
The packaging connects with people in a funny way. You probably start singing the song in your head (and craving a doughnut as well).
Notice how the tube packaging is fitted perfectly to the circumference of the doughnuts, so they can be nicely stacked in the tube.
13. Bhaane
Bhaane is another fashion brand that chose to use paper cans as their choice of clothing and apparel packaging. This contemporary Indian clothing brand created a simple unboxing experience with Tube Packaging.


Bhane's streetwear is packed in a simple two-piece paper can with a small area that shows the name of the brand. The brand is represented in the simplicity of the products and the packaging.
Notice the little details they added, like the colourful cover paper and the measuring tape printed ribbon.
They created a simple yet engaging clothing unboxing experience.
Pro Tip: Learn more about how to create an unboxing experience.
14. Lockwood Umbrellas
It's hard to find packaging for certain products, especially umbrellas. These tend to be sold with a tag with the name of the brand and the price. Not too sexy, right?
However, every niche market has a pioneer to set higher standards. Lockwood Umbrellas took their umbrellas to a whole new level with their Paper Cans.


Lockwood Umbrellas used a minimalist and elegant design, depicting the brand name, logo and brand history. There's almost a whisky packaging vibe here. It's simple and brings out the value of their classy and high-quality umbrellas.
With distinct packaging and branding, a simple product can be given a new light.
15. Sivaris Rice
One of the best things about tube packaging is how practical they are. Check out how Sivaris Rice uses Paper Cans to store their wide range of grain products.


Source: Packaging of the World
Sivaris' tube packaging design is modified to each different product, so customers can easily identify the different types of grains.
Paper cans are a great way to differentiate your products from the rest, and this is a perfect example. Sivaris took a commodity product, rice, and gave it a new image through fantastic packaging design.
Pro Tip: Learn how unique packaging can boost your small brand!
Should your brand use paper cans?
You've now learned how tube packaging can be a really unique and creative choice of packaging. It is a creative way to think outside the box and showcase your products in an exquisite and distinct way.
If your brand is looking for ways to reduce its carbon footprint, Packhelp's paper cans are a good choice - are vegan, reusable, and 100% recyclable. They are a top-notch eco-conscious choice, and can be put to good use for clothing, accessories, cosmetics, and food products alike. There's no limit to them but your own creativity.
Now it's your turn! Head over to our online editor and start designing your own paper cans.