6 Packaging Trends That We Will See in 2018
Kate Wright | 5 min read
Subscribe to stay updated
Great!
You're now subscribed!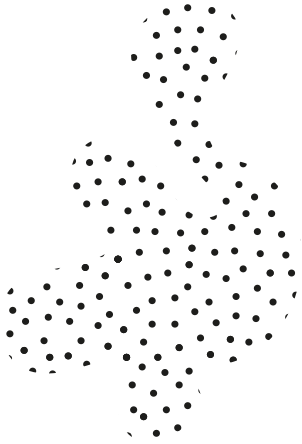 Packaging is becoming the fifth part of Marketing 4Ps. Take a look at 6 crucial trends to watch in 2018!
1. Emphasis On Sustainability
Sustainable packaging solutions aim at increasing the life cycle of packaging products and reduce ecological footprint.
There is no doubt that sustainability will be the leading trend defining 2018 in terms of packaging. Companies worldwide will seek changes in their distribution chains and implement changes in order to be up to eco-trends.
Several companies already broke out with their switch to sustainable solutions - McDonald's and Iceland were the examples that this is happening right as we speak.
2. Reducing Usage Of Plastic
Plastic packaging has gone through a buoyant increase in usage in the beginning of 2000s. This was - in a great part - caused by supermarket chains that were giving away free plastic bags for shopping.
The new trend is to reduce those packaging materials that are not recyclable or do not disintegrate after being used. A report from 2013 by World Bank emphasized that by 2025, the waste production worldwide will double. One of the ways to fight it, is reducing plastic packaging in the economy.
3. Packaging Will Be An Increasingly Important Marketing Channel
Packaging is no longer a means of securing a product only. It is much more than that.
Customers perceive it as a part of the core product - a research by Dotcom from 2016 informs that 68% of shoppers claims a brand becomes more upscale thanks to a branded packaging, whilst 61% of respondents claimed that such unique packaging makes them more excited about reaching to the product inside.
4. Clean Design And Minimalism Will Rule
Times of aggressive, colorful and complicated designs are past. The modern design is much more based on minimalism. Exposing only the most important values and elements, allowing the design to breathe and clearly stating what customers can expect from a product - this is what packaging will see in 2018.
5. E-commerce Packaging Will Grow
E-commerce as a whole market is growing. It is very easy to establish your own shop (there are platform like Shopify or Etsy that allow it), whilst more products become digitalized.
With the growth of e-commerce, there is also a visible increase in demand for packaging solutions and changes taking places on various levels of a distribution channels. Free shipping, light packaging solutions to reduce shipment costs and attractive packaging to increase a chance of a customer recurring - all of these will gain significant importance.
6. More Subscription Boxes - Opportunity & Challenge For The Industry
Subscription boxes became one of the most surprising trends for both e-commerce and packaging industries. Many people became overjoyed with a box full of suprises sent every month. Those boxes include treats ranging from food to cosmetics or even themed items like comic books.
For the packaging industry, it means that this trend will only grow bigger, but there will be also more challenges: creating eye-catching designs of the boxes and encouraging customers to use boxes for upcycling.
Useful resources to follow
Stay updated and join to our Facebook group about packaging for E-commerce, Startups and Marketers.