7 Ways A.I. Is Helping the E-Commerce Universe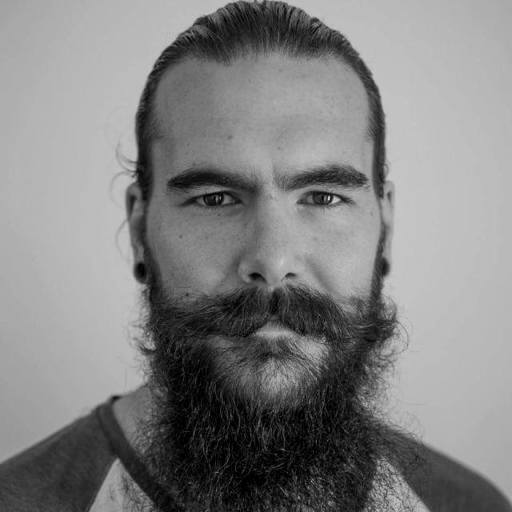 Phil Forbes | 5 min read
Subscribe to stay updated
Great!
You're now subscribed!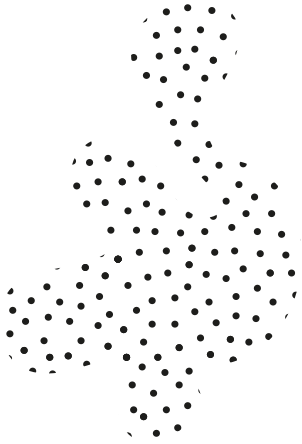 A long-time into the future, in a galaxy far, far away:
Artificial Intelligence (AI for future sake) is multi-tasking and achieving impossible feats:
"AI discovers two new planets..."
"AI predicts heart attacks before doctors..."
"AI engages in predictive analytics to understand the next series of crimes..."
"AI designs clothes from scratch by analyzing photos and imitating other designs..."
Sounds like scenes straight out of a James Cameron movie, right?
Well, guess what? It's the year 2019, and the future is here.
Artificial Intelligence is changing the way industries operate, be it Retail, Hospitality, Healthcare, Education, etc.
In this blog, we will focus on the sector that's got everyone in its "clutches", multi-trillion-dollar worth to be exact: the e-commerce sector. 
You may think that when it comes to AI adoption, e-commerce may still be at a nascent stage.
This couldn't be further than the truth. Let's look at some numbers to put things into perspective:
Needless to say, e-commerce companies will need to bend backwards to manage rising customer expectations and deliver world-class services. 
To that end, this article will help you get one step closer to your business goals by offering:
7 tried-and-tested AI-centric business practices the e-commerce websites can adopt to bring about a slow but steady retail revolution.
An overview of the common roadblocks e-commerce websites face and how AI is helping to address the same.

Practical AI-driven strategies and examples that are shaping the e-commerce online landscape today.
E-Commerce Websites, AI, and the Magic Number 7...
1. May the (Sales)Force Be With You with "AI-Enabled Customer Support"
"Alibaba's CX chatbot processes 95 per cent of customer inquiries, both written and spoken ones."
Most online businesses today are struggling to keep up with higher customer demands and supporting their queries.
Possibly because the customer of "today" expects a certain level of omnipresence that is just not manually feasible or financially ideal. 
After all, the best shopping happens and the best deals come alive when the clock strikes 12 at night for users and consumers alike.
This is where an AI-powered chat support tool can come to your aid. Let's look at some of its all-round benefits that e-commerce websites, in particular, can leverage:
24/7

real-time support

for customer queries and concerns that ultimately boosts conversion rates.

Intelligent automation

of mundane and time-consuming tasks using bots that answer queries instantly and effectively.

Better management of assets and resources

, empowering agents to resolve more complex problems.

Seamless, quick, and personalised customer service

using the power of co-browse and live chat features.

Effortless

multichannel support

and the ability to truly cater to customers across online platforms (social media, website, etc.).

Real-time collection of data for

insightful findings

and

actionable results

towards enhancing a customer's shopping experience.

An automatic mechanism for redirecting queries

by bots to relevant team/specialist for speedy and accurate resolution.
Combining an AI-powered live chat solution with knowledge base software (such as Crisp's knowledge base option) will enable a fully self-serving customer experience, which will further streamline your e-commerce operation by reducing the need for human-to-human interaction.
Key takeaway: Using an AI-enabled customer support tool ensures that you can engage, nurture, onboard, and support your customers with great ease and of course, increased profitability.
In fact, Juniper Research predicts that chatbots can save more than $8 billion annually by 2022.
2. AI-Integrated Shopping Assistant: A Personal Yet Powerful Shopper
"eBay's Shopbot guides users to easily find products of interest by using Natural Language Processing technology."
For all intents and purposes, an AI-integrated shopping assistant is a virtual happy-helper.
Let's look at an example to understand this better.
Say hello to Viv, a Next-Gen AI-powered personal assistant that can be thought of as the "Siri" of the e-commerce world.
Simply, Viv is an intelligent personal assistant software that can perform complex tasks and services based on the user's commands/questions. It helps implement a kind of gamification into ecommerce.
The idea is to understand the customer's needs and wants and be present at their beck and call, that too without any manual intervention. This makes it a less costly, and in turn, a more profitable affair.
For instance, if users wish to connect with third-party merchants to buy products, they can simply summon Viv to their rescue!
Key takeaway: A heady combination of individualised data and expansive knowledge accumulated from diverse sources empowers these AI assistants to offer informed solutions and intuitive services, all at the same time.
3. Stay on Target with Personalised Recommendations
"80% of the content watched by our users is based on the algorithmic recommendations."
-Netflix
"Thinking ahead" as a general rule of thumb applies wonderfully in the e-commerce domain.
Customers want companies to know what they want, when they want it, and offer customised products/services that address their needs - sometimes even before they arise, as in the case of the brand, Apple.
Luckily, businesses today can build an AI-based recommendation engine and integrate it with an e-commerce store to deliver more personalised experiences to the customer.
For instance, H&M demonstrates this beautifully by taking the "recommendations advantage" up by several notches.
Having introduced an RFID-powered "in-store mode" in the app, it enables shoppers to browse products specifically curated for them in a specific H&M store.
Let's look at how e-commerce websites can make this process work to their advantage. Here's a simplistic low-down:
The AI analyzes user buying patterns and processes Big Data available on the platform.

It extracts data from past purchases, ongoing conversations with the customer service team, on-site customer interactions, among others.

It works on the principle of finding "patterns," and predicts future buying behaviour.
Key takeaway: AI is taking online shopping to the next level by making it "personal," and taking the guesswork out of what customers may and may not like. The adage, "one-size-fits-all" no longer applies to e-commerce buyers or anything else for that matter as the Age of Customisation is truly upon us.
Adding credibility to this is a report by Coveo that states over 60% of shoppers purchased something based on a product recommendation from a retailer, with the number skewing even higher for younger generations.
4. "Judge Me By My Size, Do You?": Image Search Process
Pinterest's Platform That Displays Similar Products to Users Once They Upload the Photograph Online
"Users often abandon e-commerce experiences because the search results displayed are irrelevant."
Amir Konigsberg, CEO of Twiggle
Branded3 claims that image and voice search will constitute about 50% of all searches by 2020.
Naturally, it makes sense for companies to cash in on this unique feature since customers today prefer searching for a particular product using images as a base point.
In fact, Pinterest has been actively using the visual search tool since 2015, while other companies are developing apps to help users capture images of a product and search for it on their marketplace. 
The basic premise is this: Businesses offer an "Image Search" option where the user can submit the desired product image.
The AI then takes over and tries to find the closest possible match from the online inventory by automating the image classification and product tagging processes.
Established brands like Neiman Marcus and ASOS are using this technology and leveraging its lasting benefits. Their app allows users to take images of objects in the real world.
Correspondingly, similar items are displayed from the catalogue/website.
Alternatively, let's paint a mental image: Say Sarah lost her favourite bottle and wants to buy the exact same bottle which contains her all-time favourite phrase "Wild and Free."
Now, instead of Googling "Bottle with phrase wild and free," which let's admit, is gigantically vague, she can just drag and drop the image into the search engine. 
What this essentially does is that it pulls up near-identical images for Sarah to choose from, where she eventually learns important details such as the manufacturer of the bottle, the price, its make details, etc.
But why should you invest in this seemingly "unnecessary" feature? After all, manually using indicators such as metadata and tagging to find the correct images was and is working just fine, right?
Here's a convincing reason:
Research claims that by 2021, the early adopters that implement visual and voice search into their websites will increase e-commerce revenue by 30%!" 
Plus, you can rest assured that with AI, the results will be faster, more accurate, relevant, and precise.
That's not all.
Users can bid goodbye to the painful process of coming up with long and confusing descriptions to search for their desired product, leading to better conversion rates and a happier customer base.
Key takeaway: Embrace tech-savvy innovations such as image search if you wish to stay relevant in your user's life
Did You Know?
Another futuristic feature called "Visual Listening" is increasingly being used by brands to find in-photo mentions of the brand in the form of images and videos that may not necessarily be tagged. In fact, Forbes claims that "80 per cent of social media images that include a brand's logo do not mention the brand or product in the accompanying text." 
This is where visual learning can collect comprehensive data, with or without the brand tags.
5. Users Can Travel through Hyper(Online)Space with Voice Search
Ask any online shopper and they'll tell you that their biggest pain point today is searching for a keyword that accurately describes the product they have in mind.
It is time-consuming and can lead to undesirable results.
So, what do you do? You use the power voice search and take the help of digital assistants such as Siri, Alexa, etc.
Here's a real-life example for your reference:
Multinational e-commerce giant, e-Bay has partnered with Google Home to allow users to explore products simply based on voice search.
What's not to like? It's convenient, fast, and effortless!
Key takeaway: The need of the hour for e-commerce websites is to align their resources and strategies towards optimizing the platform for audible/voice search so that customers don't need to bear the burden of carrying their laptops/phones to shop; their voice will be enough!
6. First the Learner, Then the Master: Filter Fake Reviews with AI Integration
This one's hardly surprising. Online reviews, that too fake ones, can cost your company dearly. Data by Dimensional Research offers eye-opening facts: 
A staggering

90%

of customers claim that their buying decisions are influenced by online reviews.

Around

86%

of them claim negative reviews can have a great impact on their buying behaviour.
The next big hurdle that e-commerce brands face is the problem of genuine vs. fake reviews.
Often times, reviews may be posted by competitors or even bots. So how can you alter the situation to your advantage?
We have two words for you:
Artificial Intelligence.
Global e-commerce giants like Alibaba, Rakuten, eBay, and Amazon are effectively using AI technology for filtering fake reviews, implementing speedy chat support by using chatbots, offering personalised product recommendations, and managing big data.
How so?
By filtering reviews and showcasing the ones that are:
Posted by verified users.

Marked as "helpful" by others.

Posted recently containing the most up-to-date reviews.
Key takeaway: In the case of Fake vs Genuine Website Reviews, AI can be the lawyer you could never afford!
7. The Circle Is Complete with Predictive Analytics 
Accumulate. Analyze. Predict: That's the scientific mantra AI operates by. 
Whether it's predicting buyer patterns or estimating the future sales, predictive analytics as a tool is what a Jedi is to the intergalactic universe - absolutely essentially and extremely far-sighted (quite literally in this case). 
The idea is curiously simple. Businesses can analyze the historical data in real-time and apply AI to estimate e-commerce sales in the future. Apart from this, it also helps to:
Inform about dips in sales.
Manage product inventory by predicting the fastest and slowest-selling products in the inventory.
Provide information about third-party API errors that can hamper transactions.
Flag issues that may be causing page latency problems and ultimately, leading to higher cases of cart abandonment.
Key takeaway: It is critical for E-Commerce brands to combine both online and offline data to offer stellar shopping experiences for users as brands like Amazon, H&M, and Burberry successfully demonstrate.
AI, the Brain Power Behind E-Commerce Websites
"Amazon analyzes customers' shopping patterns, competitors' prices, profit margins, inventory, and a dizzying array of other factors every 10 minutes to choose new prices for its products.
This way they can ensure their prices are always competitive and squeeze out ever more profit." 
- Swipe to Unlock: The Primer on Technology and Business Strategy
The confluence of AI and e-commerce is a theory of paradoxes and productivity: 
A single AI-driven transaction can have a ripple effect across the sales chain and boost sales by

millions

.

A "

technology stranger,

" a.k.a AI can offer sound and personal buying options and sales advice, enhancing customer satisfaction.

A

passive technology interface

can

actively and intuitively

cater to all kinds of customer demands, wants, and needs.

A virtual tool can go beyond offering a

human touch

to users by doubling up as their "

constant companion

".
All in all, if you think about it, AI is driving the next retail revolution and how!
What has your contribution been like?