Become our Business Development Manager! 🇫🇷 🇮🇹 🇬🇧
Konrad Kwiatkowski | 5 min read
Subscribe to stay updated
Great!
You're now subscribed!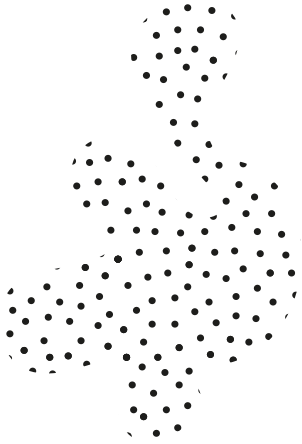 Have you ever wanted to be a part of a booming start-up? If so, we have a unique opportunity for you.
Packhelp has gone through tremendous changes. We have seen our company grow from a local brand, working with a small group of clients to a start-up producing custom packaging for thousands of clients from 30 countries in entire Europe. Hooray! 🎉
As a company, we aim at being a partner for the local businesses. We want to understand each market better and in order to achieve that, we are expanding our team. It's time to welcome new members to the Packhelp family 😎
Okay, who are we looking for?
You! We're looking for an outgoing, effective, results-driven and business-oriented person to manage our local teams in Germany, Italy, Spain, UK and France. Your main goal as Business Development Manager will be pushing Packhelp towards the top-of-mind custom packaging company in your country. You don't need to be an experienced manager. We strive for "fresh blood" ready to shake the local communities. 🚀
Goal? Put our name out there. 📣
Startup competitions, E-commerce gatherings, marketing events — you name it. Spread the news about our brand and share our love to custom packaging. An ideal candidate would be an outgoing person, who finds it easy to network quickly.
Your responsibilities will include event planning, setting up promotional campaigns, finding growth-hacking opportunities, manage local content teams and educate our potential customers about the role packaging can play in their business.
If you spot a chance to establish a new partnership, go for it. Connect with local business, invite them to guest posts exchange, keep good relations with media and seek for more publicity. Aim for building communities, that will be interested in Packhelp. Help us extend the European community of Packhelp. 🇪🇺
We promise, that you will not be bored!
Local team with global objective 🌍
Don't worry - being a Business Development Manager doesn't mean, that you sail your own ship. Packhelp's global team — based in booming Warsaw — will assist you and help you with managing your steps. We will meet every quarter as the entire European team, share our views, discuss strategies and best practices. You will have access to our project management tools to keep everything in order.
You prefer to work remotely? No biggie. We're a result-driven company. 🙌
What do we provide?
Apart from joining a dynamic work environment and gaining great market insights, there is a list of other perks. You will receive a very good salary and bonuses based on fulfilling your KPIs. We also guarantee a private medical insurance and learning/personal development budget. 🤓
How to apply? 🙋🏼‍♀️
First, take a look at the detailed description of the position of a Business Development Manager — you can find it in our career section. If you feel that Packhelp is the right place for you to be, contact us! Describe yourself and tell us why you should become the Business Development Manager in your region.
We almost forgot… Do not feel bound to send us a CV — if you are good with making videos or some graphic design, show us what you got. We would love to see the best side of yours! 💪