5 Reasons Your Customers Aren't Happy With Your Shipping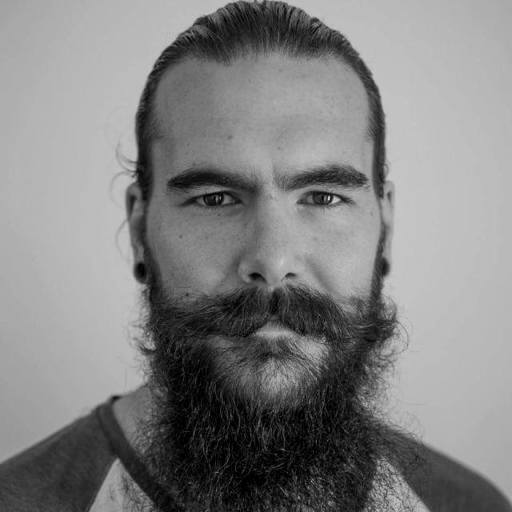 Phil Forbes | 6 min read
Subscribe to stay updated
Great!
You're now subscribed!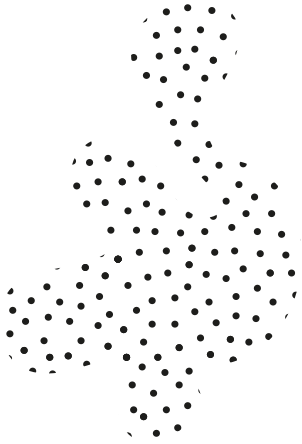 In the overflowing and vibrant world of e-commerce, there is nothing more debilitating for your burgeoning business than having dissatisfied customers.
Somehow, a couple of disappointed or angry customers seem to have more of an impact on overall business than hundreds of content ones.
While there are plenty of aspects of your business that need to satisfy your customer (particularly your actual product), there is one area that can be improved with just a little more understanding.
Technology has not just increased the ability for small and medium-sized businesses to ship packages all over the world, but it also has drastically increased shoppers' expectations surrounding shipping.
If you are struggling with how to expand your orders, are wondering why so many online shoppers leave their basket before checking out or are often receiving messages scolding your shipping options, then read on. This article will help you discover the 5 reasons why customers are not happy with your shipping (and what you can and should do about it).
1. You don't offer free shipping.
Considering 9 out of 10 consumers say that free shipping is the number one incentive to shop online more, it is indeed something that your business needs to think about providing. Too many business owners believe that the only way to offer free shipping it to take a hit on their own profits, but that doesn't necessarily have to be the case. Plus, free shipping often leads to more and larger orders.
When looking for ways to trim your shipping costs enough to be in a position to offer free shipping, make sure you are negotiating with multiple carriers and utilising the packaging that they provide to ensure you don't have to deal with additional "dimensional fees." While you can look into hybrid services or prepaid services, the best way to reduce shipping costs is to book freight online through an online freight forwarding company. 
Mainly, if you are a small business and you are nervous about your bottom line, start by offering free shipping during certain seasons or for orders over a certain price (for example, free shipping on orders over $50). Beginning with a limited-time offer on free shipping will attract new customers to try your items as they know the deal will be over soon. It can be a devastating mistake to dive right into offering shipping year-round or for all purchases despite the total amount.
In fact, offering free shipping over a certain amount is an excellent strategy for many businesses as it is well-documented that shoppers are prepared to spend more money than initially thought if it indicates that they qualify for free shipping.
If your company does opt to give free shipping, ensure you are publicising that fact clearly and boldly on your website homepage, and state that free shipping is possible on every product page. You want to convert those browsers!
Additionally, make sure you are letting customers know precisely how much they are saving by using free shipping. The best way to do this is by having your online shopping cart system automatically calculate shipping fees, thus enabling customers to comprehend how much they have saved thanks to your (generous) free shipping.
Interested in starting to send your products abroad? Click here to learn more and international shipping
2. Your shipping is too slow.
There is no denying that over the past few years, online shoppers' expectations regarding shipping time and price have grown significantly. Gone are the days when people were willing to wait weeks for an item to arrive on their doorstep. Instead, they expect to have it in their possession as quickly as possible. Offering fast shipping is a game-changer, particularly when it comes to picky customers.
While your business may not be able to provide same-day delivery à la Amazon, it is still crucial that you have a fast shipping operation in place. Moreover, even though customers always want it to be free, most are willing to pay a little more for speed and ease.
Generally, for small to mid-sized businesses, offering affordable two-day shipping is not only attainable, but it is also necessary to maintain and develop your business while preserving a positive brand perception.
There are two primary ways to enable two-day delivery: air shipping and ground shipping. If a package needs to go a far distance, such as when you are exporting to Europe, then air shipping is the only option; however, ground shipping can be used for deliveries that need to travel a shorter distance.
Generally, items that are delivered by ground shipping are stored in fulfilment centres or warehouses. This can be an excellent option for companies looking to offer fast shipping while keeping prices low. If you opt to use a fulfilment centre, you can start by catering to customers who are located nearby.
To do this, your e-commerce platform must be integrated with your fulfilment centre's technology. This means that when a customer enters their zip code at check-out, the system can see whether or not they are located within a two-day shipping range to a fulfilment centre with the necessary inventory. If they are, then the customer will be shown the two-day shipping rate. If not, the option won't be provided.
By setting up this system, you are enabling yourself to offer an affordable two-day ground shipping option that improves conversions for those who qualify while concealing the option from shoppers who reside outside of the confirmed two-day coverage.
Don't forget holiday shipping deadlines come Christmas time!
3. You don't grant free returns or exchanges.
Just as with free shipping, studies show that by giving buyers the option of free returns or exchanges, they are more likely to complete their purchase. This, in turn, reduces your cart abandonment rates and helps you to close more sales.
At the end of the day, unless it is a recurring purchase, each time someone orders something online, they are taking a chance. They don't know how an item is going to fit or whether it looks exactly how they envisioned it. By offering them free returns or exchanges, you are serving to lower their risk and encouraging them to take a chance on trying your product out.
A potential customer is going to be a lot less likely to trust you if you don't provide an easy way to return purchases. A precise and understandable returns, refunds and exchanges policy reveals that your company believes in your product while also priding yourself on a high-quality customer service experience.
That being said, creating a reasonable return and exchange policy is a crucial part of your business strategy. Spend some time with the numbers to ensure that you aren't offering policies that are too relaxed as these can potentially cost you a considerable amount of money.
If you are currently unable to offer any free returns or it doesn't fit with your product, then you still need to do everything in your power to make the return or exchange process as effortless and as simple as possible for the customer. For example, present them with pre-addressed packaging for returns and make sure you have easy-to-understand and thorough instructions on your return procedure and policy.
Alternatively, to reduce the risk to your bottom line while also providing customers with peace of mind, consider offering free exchanges and paid returns. Keep in mind that the more time you give people to return an item, the more likely they are to actually keep it.
4. You don't offer a range of delivery options.
By now, it is probably quite clear that today's customers have a certain standard they demand when it comes to delivery, and in order to grow your business, you need to be able to satisfy those expectations. The even more challenging part is that not all consumers have the same criteria, so it is unwise to build out a one-size-fits-all shipping strategy.
Instead, it would be best if you offered as many shipping options as possible so that customers can select the one that is right for them. These options should include choices such as free two-day delivery, collect items in-store, and the ability to pick up at a designated local point.
As discussed above, having a free two-day delivery option is essential due to the importance that shoppers place on this. Additionally, offering a speedier but more expensive choice such as next-day delivery will be beneficial for consumers who are prioritising speed over cost. More and more shoppers are taking advantage of collect-in-store services, as a result of a need for speed while wanting to save on shipping costs.
As a small business, you don't need to open up a storefront to offer this option suddenly. Instead, you can utilise Amazon's network of lockers or third party services such as UPS Access Point which have pick up locations for you to use.
Finally, there are still customers out there who just want their product when it is available and don't have a need for it to be in their hands in record time. For this type of customer, you can continue offering your basic shipping service.
5. You don't provide an excellent delivery experience.
Last but not least, there is a good chance that customers are not happy with your shipping simply because the whole delivery experience isn't up to par. While offering quick, cheap shipping is necessary for obtaining and keeping satisfied customers, the truth of the matter is that there is so much more you need to be providing them.
One of the essential aspects of your shipping strategy needs to be providing precise and accurate online tracking for all shipments. There is nothing that irritates a customer more than not being able to discern where their package is in the shipping process, and the last thing you want is them feeling frustrated. That is a surefire way to discourage people from becoming repeat customers! The best strategy is to have tracking options that provide more detailed information, such as expected delivery times.
There is nothing more important than maintaining communication with your customers, particularly when issues arise. A lot of problems can be averted through good communication. As many things can delay a shipment, you want to have proactive contact with your customers that will update them on expected delivery times. For this reason, many online shoppers like to receive SMS notifications as it takes the pressure off of them to be continually monitoring.
That being said, when issues do arise, it is up to you to take ownership of the problems. At the end of the day, while it may have been the courier company's fault, the customer is going to hold you responsible. Have a system in place to respond to customers who have encountered shipping issues and consider offering them a discount coupon or free expedited shipping for their next purchase.
Having customer service representatives that are able to quickly and efficiently speak with customers and track packages is another way to ensure you are providing the highest-quality experience possible.
Conclusion
As you can see, there is more to shipping than just successfully moving a product from place A to place B (although that is the most obvious first step). As consumers are becoming more accustomed to the high standards of online shipping that large companies provide, their expectations for all online deliveries are increasing — no matter the size of the company they are ordering from.
In order to attract and retain customers, you need to be focusing on putting in place a shipping strategy that keeps them satisfied while also being mindful of your firm's budget.
The most important aspects to focus on are offering free shipping (even if it is only for certain periods and orders over a specified amount) and fast delivery as these are the two main deal breakers for customers who shop online.
Has your business been struggling with maintaining an effective shipping strategy that keeps both your bottom line and customers happy? If so, what strategies have you found to work? If not, what are the challenges you are currently facing? Let us know your tips and tricks as well as concerns in the comments below!
AUTHOR BIO
Toby Edwards is the CEO of Shipa Freight and is based in Dubai. Shipa Freight is a new online platform powered by Agility that makes it easy to get air and ocean freight quotes, book, pay and track shipments online. Shipa Freight empowers small and medium-sized businesses, taking the complexity out of International Freight Forwarding, making it easy to manage legal, regulatory and compliance issues, and offering convenient ways to pay to move their goods.