Ecommerce International Shipping: How To Start & Scale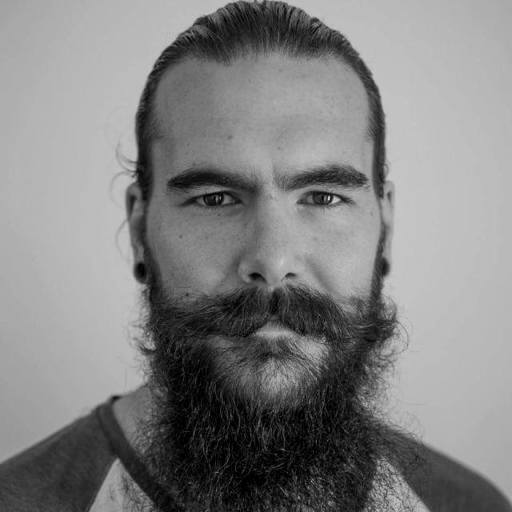 Phil Forbes | 11 min read
Subscribe to stay updated
Great!
You're now subscribed!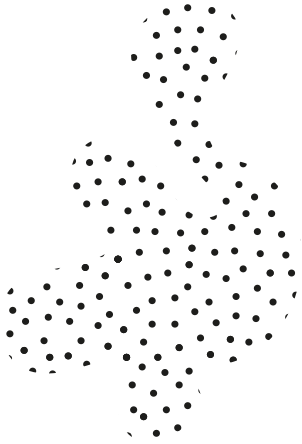 International shipping is often feared by younger ecommerce brands or retail businesses.
If you're wondering how to ship internationally, it can be a little daunting.
The taxes, regulations and packing required for shipping internationally are overwhelming and straight-up scary.
Well, not when you take a closer look.
Sending a parcel abroad, whether it's just the one or many, doesn't have to be a headache. In fact, you're about to take a deep dive into international shipping.
In this article, you'll learn:
How to set up international shipping for ecommerce or small business
Regulations and costs for international shipping services
How long does international shipping take?
What you'll see in this article can help your business expand into different parts of the world. You'll see how to minimise your risk and costs for shipping abroad, as well as how to make the process as smooth and automated as possible.
Let's dive in.
International shipping for small and medium businesses
Having a unique product for your online business is the first step in establishing a trustworthy and scalable ecommerce brand.
But your niche may be spread out all over the planet. Only being able to service a small percentage of your niche means that your brand's lifetime is numbered before it even gets off the ground.
Being able to take your product into all corners of the world is important if you're to make your brand a household name. Luckily, there are a lot of parcel delivery services that can help take your product into (nearly) every country on the planet - depending on what you're selling, of course.
If your brand is already established and growing in your domestic market, here's how to start servicing your international customers.
Preparing your brand for international shipping
Before you launch into international shipping, you need to be absolutely sure that what you're selling is allowed to be sent where you want it to go.
1 - Check customs and international shipping regulations
Delays and costly fines are some of the things you can look forward to if you're not familiar with the regulations of the countries you're sending to.
There are some weird laws out there, some of our favourites being:
Algeria has a ban on all dental products coming into the country
You cannot import matching shoes into South Africa, Mexico or India
In Bulgaria, it's illegal to import used clothing
The best way to find out what is go/no go is to check the official customs website for your target country. Most countries make what isn't allowed very clear. Find out more about specific European requirements here
Can I import my product to other countries?
There are two different types of constraints that countries have around imports.
Restricted items are goods which must meet certain criteria before clearing customs and being allowed to enter the country.
Prohibited items are goods which cannot be imported into the country whatsoever.
As you saw earlier, many countries prohibit seemingly harmless goods for no particular reason. But many countries ban the same products out of safety; both during transportation and to the end user.
For example, you'll find it hard to import fireworks and firearms into most countries.
Is my product made of dangerous parts?
Just because your product isn't prohibited outrightly, certain parts of it may be prohibited or at least deemed dangerous.
Take, for example, lithium batteries. Individually a battery won't hurt you, but most are made of flammable materials.
For this reason, international packages (and even domestic packages) that contain lithium batteries must be marked accordingly, so couriers can handle them in the correct way.
Be aware that declaring your product has a dangerous component such as batteries may mean your product cannot travel by air, or incur a dangerous handling fee.
Please note: EU countries are subject to both import laws of the EU and their own national laws. Be sure to check the import regulations of the EU and your target country before sending your package.
2 - Check extra costs for shipping internationally
Taxes, fees, duties, tariffs, there's a lot of words here that basically mean 'extra costs'. Let's break them down a little.
Taxes are an added expense, usually based on a percentage. An import tax may be applied to your shipments, payable in advance or upon delivery.
Fees are flat rates that apply to a shipment or transaction, regardless of its value.
Duties are similar to taxes but are paid to governments, usually as a percentage of your after-tax value.
Tariffs are a tax that's added to foreign products to restrict trade from certain countries or to make foreign products less appealing, thus keeping local trade competitive.
If this is your first time shipping internationally, or you rarely do it, the biggest delivery companies (UPS, DHL, FedEx etc) have calculators that help you figure out the 'landed cost' of a product. This allows you to price your products and shipping rates accordingly.
Are there any extra costs associated with importing my product to another country?
Many countries have tax free thresholds. This means that a product is free of tax charges if it's under a certain value.
As you may have guessed, taxes, fees, duties and tariffs vary depending on where you're shipping from and where you're shipping to.
3 - Packing your delivery safely
Packing your products correctly is one of the most important things you can do to reduce the risk of extra costs or delays. There are many packaging supplies available to help you do this smoothly, and with a touch of class.
Boxes are the most common way to send parcels, as they're readily available, highly customizable and are strong for their weight.
Looking to ship a box overseas? Click here to check out Packhelp's range of mailers and shipping boxes.
Here are 5 steps to packaging your boxes for secure international shipping:
1 - Always go with quality
Boxes for shipping can be reused but should be disposed of before they lose their strength and structural integrity. If a flap has been bent or a surface has been dented or pierced, it's not worth reusing.
If sustainable packaging is important to you, there are many environmentally friendly options on the market.
2 - Avoid empty space
Pick the right sized box. Empty space gives the contents of your box sufficient space to move around in the event of a hard jolt, just as the box being thrown or dropped. This makes the contents more likely to be damaged.
Durable items such as textiles and shoes are usually ok with these kinds of forces and don't require too much extra protection. For more fragile and delicate items, use a void filler like tissue paper or wood wool.
If your object has a sharp point, extra caution will be needed to make sure it doesn't pierce the box.
3 - Consider the weight
A mailer box is great for lightweight items, but if the content of your package is heavy (5kg or over) consider using a shipping box, or the 'box within a box' method.
For example, product boxes inside a shipping box.
Using a box that isn't strong enough means your customer will get a damaged box and possibly even a damaged product. Take the time and make sure that your item isn't too heavy for your box.
Note: Lightweight documents and artwork can be sent securely in a cardboard envelope.
4 - Seal correctly
Sealing a Packhelp mailer box for international shipping has an extra level of security, thanks to the sealing tabs. Once closed, packing tape around two edges as you can see below is more than enough to keep your box sealed.
When sealing a tradition shipping box, or a box with flaps, the best method is to use the 'H' method.
Apply packing tape across the longest edge (both top and bottom) and then along the outer sides.
Do not use household tape, string, wrapping paper tape, or marking/painting tape!
5 - Clearly label
Your package will only get to its overseas destination if it's labelled correctly.
Securely affix routing labels, commercial invoices and consignment notes on a flat surface. Don't obstruct routing information in any way, as you run the risk of automatic sorting machines not being able to sort your package.
Clearly label both the sender and receiver's address. The telephone number of the receiver should also be included.
Don't alter, mark or fold any printed consignment or delivery instructions. If the details have changed, print out new documentation.
Use warning labels if needed. 'Heavy', 'Fragile', 'This way up', and 'Do not stack' labelling can help keep your product safe on its international adventure.
No sharp or protruding edges - the content of your box shouldn't distort the box. It should be flat on all surfaces.
Include extra details - Place another copy of the delivery address and delivery information inside the box. If your package gets lost and is opened, the correct delivery address is the first thing that'll be seen.
If you don't want to get your product packaging damaged with adhesive shipping documents, send small items in a polymailer bag or in a larger shipping box.
Should I use shipping insurance?
If you're sending something valuable or fragile, being nervous about international shipping is perfectly understandable. You don't want your customer to receive a damaged product, but if they do, you don't want to be out of pocket, either.
Shipping insurance is an option that can give both you and your customer peace of mind, and more often than not, the customer is more than willing to pay for such a luxury.
It's worth noting that most large international couriers ensure purchases up to $100USD by default, so purchasing extra may not be needed.
If you decide to offer shipping insurance, be sure to mention this in your product description and your return & refund policy.
4 - Finding the right courier
Finding the right courier to suit your needs is essential to ensuring that you can trust your products will be delivered in a safe and reliable manner.
You will also want to do some research to make sure you find the most cost-effective shipping solution for you without compromising on delivery time and reliability.
There are a number of factors to consider when weighing up your delivery partners.
Which countries you're shipping to
How regularly you sent there
How much your customer is willing to pay
How long your customer is willing to wait
One often overlooked concept is to work with all couriers.
That's right.
Some couriers are better at what they do in certain areas than others. FedEx is quick, fast and reliable in the USA, but isn't widely used in Australia.
If you're a British company wanting to ship to the US and Australia, working with just one courier may actually be a setback.
Assess prices from all couriers over all countries. Spend the time and establish if you'd prefer to work with National postal services (cheap, but slow) or express couriers (expensive, but a better service).
Customers that are willing to wait may be ok with sea mail for example. Some other customers may be willing to pay for speedier shipping. Either way, offering a speedy and slower service means you can cater to both types of customer.
Remember holiday shipping deadlines can significantly alter delivery times.
5 - Consider third-party fulfilment
If international parcel delivery is turning out to be too much for you, then consider enlisting the help of another company.
Third party fulfilment companies can take the pain out of sending internationally.
For example, if you're a British or American brand, Byrd can help you distribute your product in the EU. Similarly, Red Stag Fulfilment can help EU and UK brands reach the US.
A third-party fulfilment service (3PFS) is essentially a giant warehouse that you send large quantities of your product to. When you have an order in your online store, this 3PFS gets the postage details and will send your product anywhere in the world.
This model works in 2 ways:
The 3PFS is in the same country as you. This model can be more costly to you, as they arrange the international shipping themselves, and you just send your products in bulk to them.
The 3PFS in your target country or area. This means that you're responsible for sending your products in bulk to the 3PFS, but you pay the 3PFS less as they are only sending your product domestically.
Both options offer in the amount of work you need to do, but can considerably cut down on the costs and frustrations of international shipping.
6 - Automating your international shipping process
Automating your international shipping process will make your life significantly easier. More and more couriers are offering fully integrated and automated systems to help speed up the fulfilment and delivery process.
These options are there for you to take advantage of.
Most international shipping and fulfilment companies offer software that can:
Automatically sync with your ecommerce platform's CRM
Import your orders from your web store or marketplace into one platform
Create and print shipping labels
Pre-fill declarations, customs forms and any other important documents
Automatically send tracking details and updates to customers
Schedule a time for your packages to be picked up.
The ecommerce world and fulfilment world work very very closely. That's why backend integrations and new ideas are always being created and implement to speed up the shipping process and make it easier.
7 - International shipping, meet ecommerce
Once you've established your international shipping framework, it's time to introduce these options into your ecommerce store.
Shipping options should be made available on both your product page and check out page. Sometimes speedy shipping options are all that's needed to make a customer commit to buying your product.
Similarly, showing a customer the date their item will be delivered (and for what cost) can make them convert quicker, too. We all know a higher conversion rate is good for your back pocket.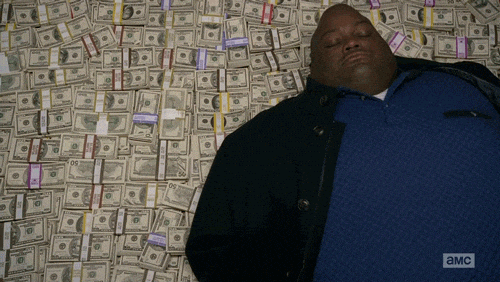 Showing real-time shipping costs and times it a great way to lower your abandoned cart rate and improve your ecommerce conversion rate.
8 - Lowering your international shipping costs
Higher than expected shipping costs are one of the reasons that many ecommerce buyers abandon their cart before checking out. Therefore it's important that once you've established your international shipping options, you try and lower the costs.
While it may be tempting to lower the cost by removing features, it's never worth cutting corners.
For example, a customer may incur a few dollars to get tracking updates. Remember that you're trying to build trust, and leaving customers in the dark about the location of their product probably isn't going to build too much trust.
Using regional couriers can be a great way to lower international shipping costs. Sending something to Fiji from Manchester via DHL mightn't be the most cost-effective option. Therefore using a local courier service might be the best option.
Other ways that you can lower your international shipping costs:
Reduce your packaging size. There's no point delivering empty space if you don't need it. As mentioned earlier, you need to have optimal cushioning inside your box to make sure it isn't damaged, but not 'USB stick in a shoe box' packaging, like Amazon, is known for.
Purchase your packaging materials in bulk. While you can order custom packaging in as little as many pieces, the more you buy, the lower the price per unit.
What's also important is to know your packaging lead times - you need to know when your packaging will arrive and plan accordingly, or you'll be stuck with sales to fulfil, but no packaging.
Read more about getting started with custom packaging for your ecommerce brand
Revise your shipping options regularly. Both large and small couriers are regularly changing their pricing, so it's important that your pricing options are always accurate.
9 - When something goes wrong…
Unfortunately, shipping internationally does come with a little risk. Simply ticking the wrong box on a declaration form may mean that your package gets stuck at a customs checkpoint, and it's up to you to fix this problem.
If this happens, here are some steps to take:
Contact your courier. They have dealt with this problem before
Find out why it's stuck. Has everything been paid?
Cross-check with your own documents. Look at your documentation and see if anything is missing
Unfortunately, most of these processes take time. Once something is stuck, it can take quick a while to get it moving again. This will require patience on your behalf, and on that of your customer.
Wrapping up
While international shipping may be complex, it isn't overly hard.
Truth be told, there's not a lot of difference between sending your ecommerce products abroad and sending a gift to that strange aunt to who lives overseas
What are some of the problems you've encountered with international shipping? Let us know in the comments!