20 YouTube Design Channels You Should Subscribe To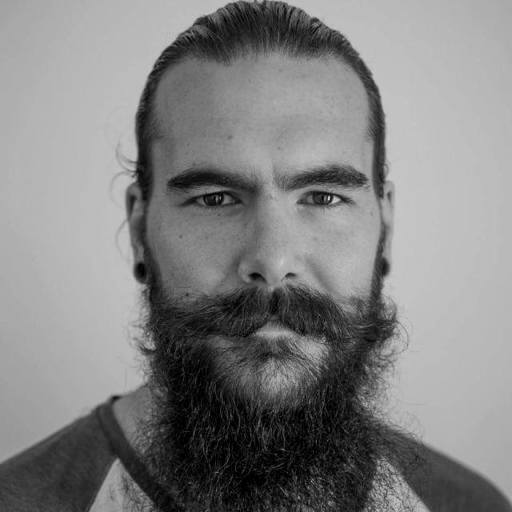 Phil Forbes | 5 min read
Subscribe to stay updated
Great!
You're now subscribed!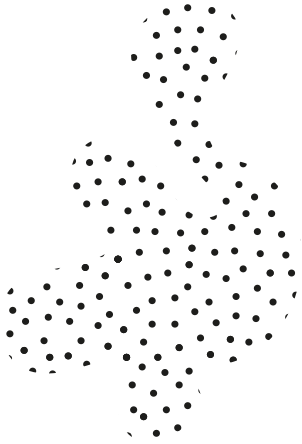 YouTube has a lot to offer, from funny and entertaining videos to educational and informative content.
If you're one of those with a passion for design, watching YouTube might be an advantage for you.
As a matter of fact, there are many fabulous artists and designers on YouTube that you can stream from. They provide a bunch of helpful design tutorials and lessons that are easy to understand. 
But, it isn't easy to find one that will help you start your homeschool design lesson.
Over hundreds of design YouTube channels can overwhelm you before you even begin. 
So, here are the top twenty design YouTube channels you need to check on right now!
20 of the best YouTube Design Channels
Most of the time, watching YouTube is way more comfortable than ever. You don't need to be physically ready for your design class. All you need is your YouTube account and a warm couch to lay on. 
1. Tutvid
Tutvid's founder, Nathaniel Dobson, was twelve years old when he came up with an idea to run a business.
Dobson began to learn web designing and web building for his own business right away. That's when he found out about Adobe Photoshop for the first time. 
Below is a fantastic video on creating a unique type of logo.
He started practising regularly and using other Adobe programs such as Premier Pro, Audition, Illustrator, and Xd.
One day, Dobson began his YouTube channel that mainly talks about design, entrepreneurship, Adobe's tips & tricks, and business topics. He also ran a podcast called Dobcast, in which he spoke about his experience throughout the entrepreneur journey.  
2. Dansky
Daniel White (also called Dan White or Dansky) is a design YouTuber who previously worked as a professional designer.
He left the nine-to-five job to pursue his passion for creating design tutorials through his YouTube channel. White was sixteen when discovering the world of design.
He practised design from commercial tools like Adobe to sharpen the skills.
Here's another great guide on logo design. 
White is active on YouTube, providing many kinds of video content like 3D animation, after effect, typography, and many more.
His most popular video about using background eraser tools in Photoshop has garnered over 3.6 million views.
White focuses on teaching viewers how to incorporate specific tools effectively to get the maximum result.
3. Eyedesyn
EJ Hassenfratz is the Eyedesyn YouTube channel owner that provides Cinema 4D tutorials and motion graphic designs. The Denver-based designer offers a handful of useful techniques for those who want to learn further.  
Hassenfratz has over a decade of experience in professional design. He partnered with the School of Motion to provide a design course specifically about Cinema 4D.
If you're looking to learn about the course, you can check out his YouTube channel as he frequently uploads the tutorials. 
4. Spoon Graphics
Chris Spooner is the creator behind Spoon Graphics. He started working in the design industry right after graduating with his bachelor's degree.
Spooner began his YouTube channel to provide a full set of design tutorials with Adobe Photoshop.
This is a great video on Tattoo inspired design, a common trend in packaging design.
Before starting the YouTube channel, Spooner built a blog under the same name, talking about design hacks.
He made a name in the UK design industry for the blog and began making personal, business, and ecommerce videos to reach more people.
5. Pixel & Bracket
Spencer is the genius behind Pixel & Bracket. The Indianapolis designer has spent his time creating a lot of Adobe Illustrator tutorials to educate others.
Spencer often talks about his experience of choosing to design graphics and his life journey on his YouTube channel.  
This video is a great introduction to teaching yourself graphic design for many different mediums.
Spencer has a total of 14 million views from his channel.
He has shared a diverse design tutorial to help viewers acquire design skills even without degrees. Spencer delivers the talks in an informative, fun way that people can quickly learn from him.
6. The Futur
Chris Do, an Emmy-winning director, founded the Futur to help young leaders and entrepreneurs get technical advice to achieve their goals.
Along with a group of teammates, Do builds the Futur with creative videos that address business-related issues.
Here's a great video about typography and choosing fonts for certain designs.
This California-based company aims to cover as many business and pep talks to support aspiring leaders to find their calls. The teams often cover design concepts like UX design and typography for those who need advice on the subjects.   
7. Made by Mighty
If you're looking for a simple explanation of graphic design tutorials, Made by Mighty might be a great knowledge source for you.
This Canadian-based YouTuber shares his insights about performing complicated tools on Adobe Photoshop and Illustrators programs. 
You can also learn how to speed art from this YouTube channel.
Although Made by Mighty doesn't have many videos to offer, some of the published content helps viewers craft design from scratch. Thanks to its easy presentation, learning graphic design has never been easier.
8. Teela Cunningham
Teela Cunningham founded the Every Tuesday channel in 2013.
She mainly shares design tutorials from Photoshop and Illustrator. Like the name, she regularly publishes tutorial videos weekly, providing many creative videos. 
Here's a great video to help you create a tag, thank you note or something similar.
Cunningham often uses techniques like paint streak typography and drop shadow effect to accentuate her design.
Other tools used in her videos, such as movavi, confetti brush, and watercolour texture, offer a seamless design that everyone loves.
9. Matt Borchert
Matt Borchert is a YouTuber slash designer based in Minneapolis who shares design tutorials on his channel.
His tutorials include creating sliced text, using envelope distort, creating isometric text, and making pixel art in both Photoshop and Illustrator.
Below you can see a great guide on pixel art, becoming a popular graphic design trend for fashion, gaming and even cosmetic branding!
Borchert also covers a handful of technology reviews such as Fitbit Sense, Audeze LCD-1, Drop ENTR Mechanical Keyboard, and HIFIMAN Sundara Headphones.
He often talks about UX research and design tool subjects to complement his designing tutorials. His YouTube channel offers a pack of different tutorials and lessons that everyone can learn instantly.  
10. Will Paterson
Will Paterson is probably one of the most recognized designers among his colleagues. His YouTube channel has gained a massive audience for his handful of design tutorials and critic videos.
Paterson offers a logo of app design perspective and calligraphy techniques that help him collect more subscribers since 2012.
This video shows how to create vintage lettering, commonly seen in fashion, whiskey bottles and men's cosmetics.
Initially, Paterson was a business administration college student when he came up with an idea to jump into design graphics.
Since then, he practised Photoshop and eventually gained his true passion for design. He then built a YouTube channel on sharing his knowledge and life experience.
Paterson also covers vlogs and design logo challenges for his viewers.
11. Dan Gartman
Dan Gartman is a professional illustrator based in Warsaw, Poland.
He started his YouTube channel in 2014 with illustration, drawing tutorials, and sketches becoming the main subject. Gartman showcases his ability in the design world from timelapse work.  
Here's a great tutorial on simple character design.
He also includes his speciality in pencil drawing and watercolour painting to display the beauty of modern design.
Dan Gartman will show you how to make excellent line art from the ground, leaving you satisfied with the result.
12. The Simple Designers
The simple designers offer helpful graphic design tutorials.
Like its name, this YouTube channel provides a simple explanation that newbies can quickly understand the message. The simple designers give a full set logo creation from the ground. 
A simple character, like the one in The Simple Designers' video below, is a great way to make your branding memorable and is a graphic design trend seen in food, beverages and even CBD branding.
It has over 20 episodes of logo making and other useful videos that bring up tips and tricks on Adobe Illustrator.
If you need a quick yet concise tutorial about logos, The Simple Designers will make it easy for you to understand.
Check out the YouTube channel now!
13. Gigantic
Mark Rise is the creator behind Gigantic, a design YouTube channel.
He is a designer based in Montenegro who initially started YouTube to share his art. Right now, he has many followers that are eager to see his newest creative video.
Mark frequently publishes geometric and minimalist designs for many characters, from superheroes to animals.
He demonstrates his ability to draw geometric characters using Adobe Illustrator and often displays a speed drawing to let viewers have an enjoyable experience.
Mark has over 290 videos of him drawing characters and designing stuff with more than 200,000 subscribers at the moment. 
14. Yes, I'm A Designer
Martin Perhiniak, a certified Adobe designer, is behind the YouTube channel: Yes, I'm A Designer.
He provides concise tutorials and instruction to his design videos. The Uk-based designer allows viewers to get into the tutorials by providing textual narration on each of his videos.
Here's a comprehensive video about creating a brand guide, which helps business branding, web design and even packaging design.
Martin shares helpful tips and tricks on how to compose a specific Illustration technique. He demonstrates the basic course of Photoshop in a simple explanation that people can easily comprehend.
Some of his published videos include pixel strength effects on Photoshop, creative compositional techniques, InDesign tutorials, and many product reviews. 
15. Charli MarieTV
Charli is a British graphic designer who currently pursues a nomad living.
At 15, Charli began to follow her passion for making magazine layouts which saw her evolve into a designer.
She sold t-shirts with a full design by her own craft and made many followers ever since. 
Charli often shares her perspective on her design career on her YouTube channel and makes a Q&A about it.
She demonstrates design tutorials with Figma and occasionally publishes her thoughts on building a website from the ground.
Charli also showcases her daily life through a section called life as a designer to give her YouTube subscribers a glimpse of the actual journey.   
16. Jazza
Jazza offers an entertaining design tutorial with a bunch of art-related videos to make you motivated all along.
Josiah, the genius behind the five million subscribers channel, often shares his antics around art and design making. This unique approach makes many viewers excited whenever he uploads new videos.
Jazza has a broader video playlist from art challenge, product review, unboxing, and animation tutorials.
You can definitely check each of his playlists to learn to create a design from the expert. He also manages other popular channels like Daily Jazza, where you can find him strolling around freely, Tabletop Time, Jazza Studio, and JosiahBrooksMusic.  
17. Swerve Tutorials
Swerve tutorials let you learn graphic designs using Photoshop and Illustrators much easier. This UK-based YouTube channel focuses on giving flat design, typography, lettering, logo design tutorials every Monday.
You can expect the Photoshop and Illustration videos every Wednesday.
Swerve tutorials have over 100 videos on the channel.
The teams always include conversational and fun musicals on every video to help viewers experience the lesson with joy. Check out the YouTube channel for more graphic design lessons.
18. Nobu Design
Nobu Design gives one of the practical design tutorials on YouTube.
This channel shares information about Photoshop and Illustration and its techniques. It also demonstrates ideas and inspiration around graphic design and art for those who need them.
Here's a quick guide on creating a simple 3D text effect, popular with beer branding and wine label design.
Unlike other tutorial design channels, Nobu Design eliminates the sound on each video. Instead, it substitutes musical instruments with a peaceful lo-fi soundtrack that fits the tutorials.
Some of the popular video tutorials are glitch distortion text effect technique, isometric text and images, linocut illustration, 3D mapping art, and many more. 
19. Creative Station
This channel won't be talking about making art or design. Instead, it promotes those design channels by accepting submission.
If you're looking for the best art or design YouTube channels, you can check out creative stations for consideration as it regularly promotes the accepted channels for viewers.
You can also enjoy speed art that creative stations have brought up along the way. There are animations and movies from creative station members that you can watch to learn from the design perspective.
Also, there is a section about animation tutorials if you're looking for the technique to make your own animated videos.
20. Mike Locke
Mike is a professional UI/UX designer who is passionate about making art and design for life. In 1995, he learned web design from scratch, where he taught himself to build a website.
He then joined a corporate design and built an incredible design portfolio for CBS, FOX, and Yahoo!
Mike started his YouTube channel to share his experience on the design career and mainly talks about his perspective on UX/UI design.
He also advises those who want to pursue a design career, especially rookies with no experience.
Right now, Mike is a senior designer and continues making YouTube videos to display his thoughts on professional works. 
Bottom Line
Learning from YouTube can be fun and entertaining. You don't need to wake up each morning to your design class when you can sit on your couch and watch the lesson anytime. 
YouTube is full of surprises.
Many notable artists and designers are there to help you learn graphic design skills for free. Some of them are also certified designers and illustrators, which means that you learn from experts. 
However, as there are many creative YouTubers on the platform, it can be challenging to find the best design YouTube channel to learn from.
The above list is the compilation of popular and informative design channels that you should subscribe to right now.  
Author
Andre Oentoro is the founder of Breadnbeyond, an award-winning explainer video company.
He helps businesses increase conversion rates, close more sales, and get positive ROI from explainer videos (in that order).