11 Ways to Fail at Marketing Your E-Commerce Store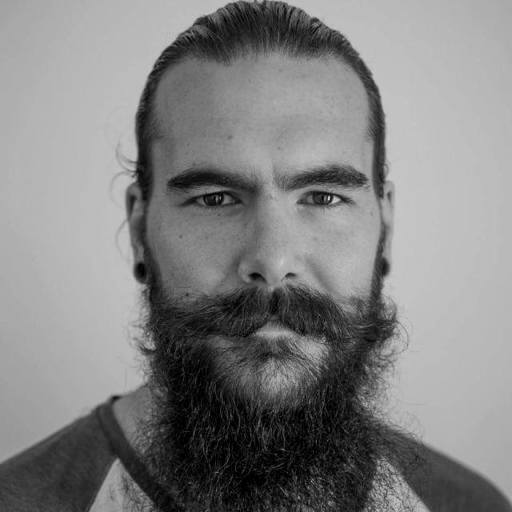 Phil Forbes | 7 min read
Subscribe to stay updated
Great!
You're now subscribed!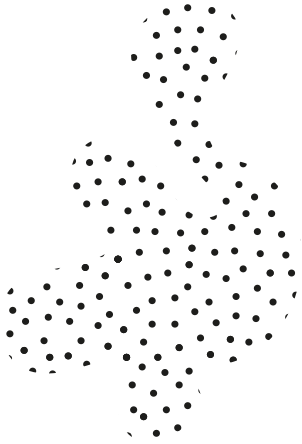 There are an estimated 12 to 24 million online stores in existence, but only a small subset generates significant revenue.
Whether you're launching your site on e-commerce platforms like Shopify, Magento, YoKart, or any other reliable e-commerce platform, you should pay close attention to your marketing strategies.
If not, you will join the millions of online sellers who generate less than $1,000 annually.
Although several factors can contribute to the failure of an e-commerce store, online marketing plays a significant role in its success.
A beautifully designed and responsive website with the right products, right images, and proper pricing will amount to nothing without online marketing.
In fact, developing an industry-leading online store without applying the right strategies is simply a waste of time.
However, these setbacks can be avoided as you launch an incredible online marketing campaign.
Want to prevent these e-commerce marketing pitfalls? Then you need to pay close attention to these 11 mistakes and avoid them.
1 - Delivering the Wrong Message at the Wrong Time
Whether you're producing the products yourself or you're making profits from wholesale purchases, your goal involves reaching out to potential customers and converting them.
That means you need to send out the right message at the right time.
Speaking to your ideal customers in the right places at the right time is a skill that many online shop owners assume they have. This false assumption can cause you to disregard the importance of investing in a copywriter or marketing agency.
The result?
You struggle to communicate with your ideal customers in the right language.
Sometimes, customers don't hear you because your words carry no meaning for them.
When you don't research your target audience, you will fail to communicate with them. This common mistake occurs when online store owners use Google Ads instead of social media influencers, or vice versa depending on the target audience.
In other cases, you might end up using Facebook when your ideal customers actually use Twitter.
People who specialize in these marketing strategies help you engage your audience, create compelling content, and even make more sales from your online shop.
However, if you're not willing to assign this responsibility to a third party, then you should understand the pain of your audience, how to communicate with them and how to create compelling sales copy that converts.
2 - Focusing on What's NOT Working
You may be surprised to learn that thousands of online shop owners don't know how to measure their success. Some don't measure anything at all. Thereby, they end up taking a stab in the dark and focusing on what's NOT working.
In terms of marketing strategies, measuring means identifying which marketing strategy drives more sales for you and which results in no sales at all.
Measurement means being able to understand your target customer by looking at the customer data.
At the end of the day, you don't want to put resources toward a marketing strategy that results in no sales. Instead, you need to nurture the campaigns that work, even if you're surprised by its success. After all, it may turn out that all your email are going straight to the spam folder because you haven't done your DKIM setup.
3 - Doing All The Work Yourself
Many great businesses started off in a dorm room or a garage, and maybe you want to follow a similar path. However, don't fail to remember that they didn't stay in these places for too long.
These companies grew.
And in growing, the few people responsible for these companies starting to hand out responsibility to others.
Delegating responsibility is a healthy sign - an indication of growth.
Not being willing to give up control or assuming that a third party won't deliver outstanding results can be a challenge.
But ultimately, what other choice do you have?
Process all the product orders all by yourself? Or stack product boxes in a spare bedroom? 
Probably not. 
One area of your business that can always be improved is fulfilment.
For example, dropshipping is an integral piece of e-commerce, and there are many dropshipping companies that can make it easier to fulfil your orders. 
If you create your products yourself, consider using a third-party fulfilment service to take care of all your deliveries and returns.
4 - Not Having a Mobile Responsive Site
Mobile traffic makes up 59.9% of the total web traffic. Moreover, more people are making online purchases through their mobile phones.
To avoid this pitfall, you have to build a mobile responsive site. You can also go a step further by having a comprehensive mobile marketing strategy.
Your user experience can be improved by:
Boosting customer care support with the use of a "click to call" feature.

Utilizing top-notch visual content.

Building tap-friendly links and buttons.

Leveraging mobile-friendly ads to convert the right customers.
5 - Ignoring Your Existing Customers
Do you treat your customers like a one-time resource?
A sales process with one new customer doesn't have to end with a single sale. E-Commerce store owners tend to focus more on bringing in new customers without putting in the required effort to retain existing customers.
Recurring customers have invested in your business, and you can use this to your advantage by paying close attention to them. Building a healthy relationship with your existing customers can be done by:
Sharing exclusive product or relevant service contents to them.

Implementing a loyalty program

that lures them to develop the habit of buying from you.

Requesting feedback and designing ways of making up for any loopholes.

Developing a follow-up program.

Asking for referrals or introducing an affiliate program (with this useful information from Diggity Marketing).
6 - Not Paying Close Attention to Automated Email Marketing
If you're not using email marketing, you're leaving money on the table.
Email marketing is still alive, and it's one of the most profitable ways of staying in touch with your target audience and fostering greater loyalty amongst your customers.
Consistent follow-up is a great way to stay on top of their mind and thus increasing the chances of having repeat sales.  
Email marketing is the dominant platform for online shopping. Also, you can get started by choosing a reliable email marketing service for your online shop.
To boost your brand relevance, you should send out a lead nurturing sequence whenever prospects signup into your email list.
You can make it more appealing by sending out personalized behavior emails.
To personalize your emails, don't just include the recipient's name. You should understand your customer journey, segment your list and know your prospect's stage in the sales funnel.
Email marketing also helps you to build a good conversion funnel. And to build a good conversion funnel, you need a full grasp of the sales funnel stages and the right tools to use.
When email marketing is done right, your customers will feel special, and you can quickly build a healthy relationship with them.
ProTip: If an email address bounces, use an email finder to find an alternative
7 - Not Investing Enough Time to Get to Know Your Target Audience
Before you make a sale, you have to know the people you are selling to. Some e-commerce shop owners offer products to a wide audience without paying attention to their age, demographics, and behaviour.
Proper customer segmentation is vital to the success of your online shop. Segmentation helps you to increase your ROI by targeting valuable customers.
And what happens, when you don't know your customers?
Lack of proper customer segmentation often results in inappropriate targeting and running ads to the wrong audience.
Here are three significant ways to segment your customers and avoid this marketing pitfall.
Demographics
Demographics is a basic yet essential type of segmentation. You need to identify the age, race, gender, ethnicity, and education of your target audience. Studies show that 90% of young adults (18-29 years old) consume visual content and infographics with the use of their smartphones, whereas only 35% of the older generation (age 65 and above) consume similar content. An in-depth insight into your customers' demographics will help you to launch effective marketing campaigns.
Behaviour
Behavioural segmentation identifies a customer's purchasing behaviour. An in-depth study is done to know the purchasing pattern of a prospect. For instance, customers purchase products based on perceived value. Customers with higher income tend to buy cars with leather seats. For this set of customers, more variables of the same product can be made available. This may include leather upholstery, gearbox covers, and dashboards. And luxury should be promoted while marketing to this segment.
Geographic
According to this SXSW report, 75% of marketers admit location-based marketing is vital to their business. Geographic segmentation helps you to cater to the marketing needs of your audience based on culture, regulations and weather. If you're operating a small business, the geographic segmentation model will help you launch a precise marketing campaign for a global audience.
8 - Ignoring Your International Customers
Your e-commerce shop is a global store where anyone from anywhere across the globe is a potential customer. If you are not putting in enough effort to properly serve your international audience, then you're not fully monetizing your traffic and probably leaving money on the table.
The international customer experience can be improved by providing a translation feature along with global delivery time and fees.
Your international customers should also have the opportunity to make payments in their local currency. If you have a big budget, you can even offer free shipping.
Never make your international customers unhappy. An unhappy customer would never come back to you. The happier your customers are, the more sales you will make.
9 - Not Displaying Product Reviews
The absence of a product review on your store can negatively impact your conversion rate.
According to a 2014 BrightLocal survey, 88% of consumers value online reviews and treat them as personal recommendations.
A lack of product reviews deprives your customer of making an informed opinion about buying your product.
Product reviews also do more than influence a buyer's decision. They can boost your on-site SEO ranking. When a product review is appropriately micro-formatted, it is seen as unique content and can be indexed by Google as possible answers to customer queries.
Sincere reviews that are a combination of good and bad reviews can have a positive effect on your site's conversion rate. Moreover, getting online reviews is easy, especially when you use email marketing and other strategies to ask customers for feedback.
10 - Underestimating the Power of Social Media
Social media plays a vital role in e-commerce. According to a new report, the average person has five social media accounts and spends around 1 hour and 40 minutes each day on social media.
Years ago, a brand's presence was determined by paper advertisement and physical stores.
However, in this day and age, if you're not maximizing the use of social media, your brand is crumbling and will soon go extinct.
You can use social media platforms to grow your online presence, advertise, and deliver top-notch customer service.
In the screenshot below, you can see how Walmart uses Facebook for customer service.
11 - Failing to Use Google Shopping Ads
The key to success for an online store is visibility, and Google shopping ads make you visible to your prospects.
Also known as product listing ads, Google shopping ads put your brand in the spotlight, and this positioning makes them way more valuable than text-based ads. You also appear on more than one search query.
Everyone makes use of the Internet, and investing in Google shopping ads is one way of making your shop presence visible online.
Why Are You Failing in Your E-Commerce Marketing?
An online store helps you to reach a global audience, and your marketing potential is limitless. However, simple marketing mistakes can prevent you from becoming a leading brand.
Whether you are new to e-commerce or you've been in the industry for quite some time, you should re-evaluate your shop and see where you're getting it all wrong.
You can quickly drive more traffic and generate more sales from your online store. Start by avoiding these 11 e-commerce marketing mistakes. 
About the author: 
Matt Hall is the founder of the web design and SEO company Scepter Marketing. When not getting ridiculous ROI for his customers, Matt spends his time working on his own web projects, travelling, and spending time with his wife.