22 Experts Share Their Q4 Marketing Campaign Secrets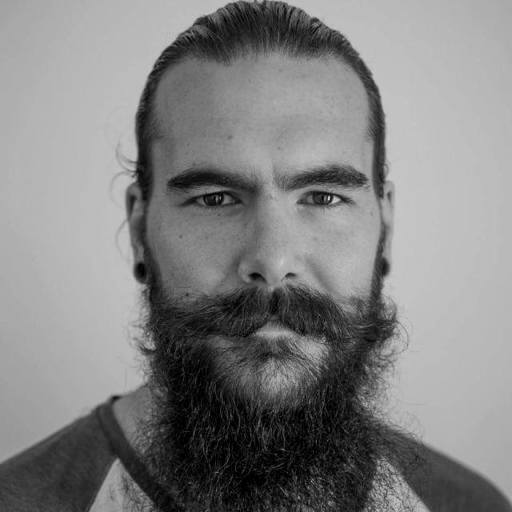 Phil Forbes | 10 min read
Subscribe to stay updated
Great!
You're now subscribed!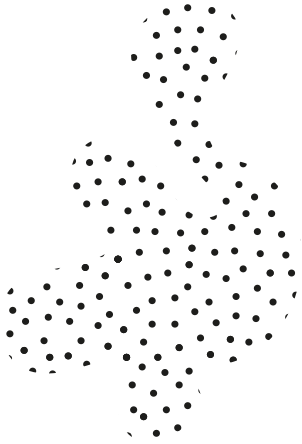 Christmas. The holidays. It's the most wonderful time of year.
Especially for those in the world of e-commerce. In fact, for anyone selling anything, the last three months of the year present an absolute wealth of opportunity.
But the age-old adage of 'build it, and they will come', simply doesn't ring true in 2021, especially in the world of online retail.
Merely having an online store in the craziness of the holiday season doesn't mean that you're going to make sales.
To truly leverage the surge in buying, you need to plan, prepare and ensure the versatility and robustness of your marketing, supply chains and distribution methods.
And that's not easy.
At Packhelp, we see a massive surge in small brands like yours place their Christmas packaging orders around mid to late October.
These brands are proactive and thinking about the demand for packaging supplies in the coming months.
We help brands with their packaging. But there's so much more to running an online store than packaging.
We've rounded up over 20 experts from all over the world and collated their advice and insights about all things Q4 e-commerce.
Our definition of experts is two-part:
Brand owners that have successfully grown and scaled holiday marketing campaigns,
Digital marketers that help brands do the above with their tool or solution.
By the way, this article is a behemoth at over 4000 words. So grab a notepad and pen!
Let's dive in. Right in.
Kuba Pawłowski
VP of Sales - Packhelp
Over the years, we've learned one important thing about Christmas.
It's just as magical and excellent for individuals as it is challenging yet rewarding for businesses.
In a way, it's a test of organisational maturity - those who plan ahead can see great results and really harness this fantastic growth in demand and buyer behaviour.
However, operational imperfections can also cause severe problems as the Christmas season is all about timing. Modern e-commerce made quick deliveries an industry-standard, which is precisely why the winter season is so difficult.
Freight routes get overheated, and supplies take longer and longer to get; seasonal campaigns must launch and finish on time - there really are many things that can go wrong.
The best planning we've seen from our partners and customers relied on bulletproofing every possible operation.
Thinking one step ahead to assume that mistakes are bound to happen, and there always is a plan B.
This includes scheduling orders weeks in advance to make time for packing or delivery issues, arranging a backup courier company to deliver orders when packages go missing, doing winter-themed photoshoots in the scorching heat of July.
This period is simply all hands on deck!
Main takeaway: Bulletproof your operations and have a plan B.
Andrew Dennis 
Content Marketing Manager -
Shopify
Leverage brick and mortar locations as fulfilment centres via buying online, pickup in-store (BOPIS) or curbside pickup.
Flexible shipping options are proven to increase conversions. 
This holiday season, online sellers can take this a step further by offering local pickup at nearby retail locations.
Of course, this means they need to actually have physical stores, but if they do, they can capitalise on "last-minute shoppers" by offering same-day pickup at local stores.
Main takeaway: Cater to those that want to buy online and pick up in-store.
Sam Oh 
Director of Product Education - Ahrefs
Update and republish your seasonal posts.
The best way to get traffic to your site without dropping a dime is through SEO because it's free, passive, and consistent.
A strategy for Q4 is to go after seasonal queries because it's jam-packed with holidays where consumers are actively looking to make purchases. And their purchasing decisions are highly influenced by content.
For example, in the month of November, tens of thousands of people will search in Google for "best artificial Christmas trees."
Seeing as this is right before Christmas, people are likely going to make a purchase soon.
While it can take several months to rank new pages high in Google, updating and republishing old content can significantly speed up the process.
We've seen some of our pages move from page 3 to the top 3 results in just a few days.
This is why republishing content is a core content strategy that we consistently use at Ahrefs. It works.
Main takeaway: Update seasonal content.
Sanna Ödmark
During this time of year, competition is higher than ever, and most e-retailers are fighting for the target audience's attention.
Here, it is essential to find ways to stand out in the crowd. If you are only seen and heard before and during a specific period, for example, Black Friday, the risk is very high that your message disappears in all the noise and among all your competitors' similar offers.
And if you, contrary to expectation, succeed in reaching your target group, the effect is probably very short-lived.
To create long-term results that don't just extend over a short campaign period, the key is to create an appeal for your target group.
In other words, be there continuously throughout the year, for example, with the help of influencer marketing, where we know that most target groups today are reachable.
Only then do you have the chance to build a relationship and trust in your customers, which means that they are more likely to choose your brand even during more hectic periods - then you offer something more than just a discount code.
Main takeaway: Try to replicate the success of holiday campaigns throughout the year to improve your marketing efficacy.
Anton Perlkvist
There are thousands of things one can do.
Usually, there is no magic trick for a big win, but it is about making lots of small wins that create a big one.
And considering that there are so many incredible things you can do, it's a lot about testing around as much as possible.
Make sure you clearly mark what works and do more of it, and label just as clearly what does not work and do less of it.
Main takeaway: There are lots you can do, but don't do it all at once. Test appropriately.
Roxane Tranchard
Communication project manager -
Payplug
After more than a year of lockdowns, store closures and travel restrictions, the holiday season is a time for businesses to rebound.
But faced with increasingly fierce competition - Fevad has 12% more merchant sites than 2020 - acquiring new customers has become a complex exercise.
How can traders get out of the game?
Offer customers solutions that meet their expectations, such as split payment.
19% of French people use it at least once a month (Oney study, 2020). Offering this payment facility on your site is therefore ensuring a better conversion, but not only!
Split payment is also a powerful lever for increasing the average basket. Indeed, consumers who pay for their purchase in several payments have a basket more than twice that of those who pay in cash (PayPlug study, 2021).
In particular, we recommend that merchants opt for the guaranteed split payment: this way, they are protected against fraud and receive the total amount as soon as they place an order.
Learn more about Packhelp's new localised payment methods here
Solutions like PayPlug allow them to easily integrate this functionality into their site to maximise their year-end sales and boost long-term growth.
Main takeaway: Experiment with payment methods that are preferred in certain areas, like split payments.
Daphne Pijnappel
Marketing Manager -
BuyBay
With Black Friday, Cyber Week and Christmas around the corner, the focus for many brands lies with selling new products.
The resulting returns quickly pile up in the warehouse and are often destroyed or sold to wholesale buyers for far too low after the peak season.
The best way for an online brand to improve its sales in Q4 is by having an effective and sustainable returns policy.
Selling products that get returned by customers can lead to more revenue and, by definition, will lead to less waste.
A practical and sustainable returns policy consists of 3 steps:
Preventing returns as much as possible. For example, by offering detailed information and product videos to consumers. 

Restocking returned products as soon as possible.

When a product is returned, it's essential to resell it as quickly as possible with the most negligible value loss.
Giving 'not-new returns' a second life.
Products that have been used and/or tested by the consumer before they were returned need to be carefully checked, cleaned, and, if needed, repaired.
Also, personal data needs to be removed.
To retain as much value as possible, it's essential to find the right buyer for this 'second chance product', select the proper sales channel and determine the right price.  
Main takeaway: Returns will increase but also present a lot of opportunities.
Annemarie ten Brinke 
Make choices!
That's the most critical message online marketing agency Team Nijhuis has for you.
There are eight months behind us, eight months of data.
Data you can (and must) use in Q4 to decide on your objectives for 2022.
The reshaping of your target audience is step one. Are your buyer personas still correct? And if you've never developed these before, then this is an absolute must.
As soon as you know your target audience and how to inform them, you look for the relevant channels.
That can be search engine marketing (SEO and SEA), content marketing, email marketing or social media marketing. You can move in every direction in 2022.
Be sure to make a well-educated decision using (past) data.
Which keywords already bring good traffic to your site?

Which keywords simply cost a lot but never convert?

Which pages can use optimisation and deserve new content that not only informs but also inspires and converts?

Which emails do you send out and why?

Do you do so manually, or will you go for automation?
Be present in all aspects of the customer journey, and most importantly, don't be afraid to seek help.
You cannot do everything by yourself. By collaborating with knowledgeable partners, you can make better choices (and delegate) and grow further.
That way, you'll not only make Q4 of 2021 great but will benefit from this long after that. 
Main takeaway: Use your data to revise the very foundation of your marketing campaigns
Fabio Casciabanca
The best way to improve traffic, conversions and revenue in Q4 is to provide the best experience possible.
The starting point to eventually make more money and have a more successful business is to make sure things are easy for your customers from the very beginning.
This process needs to be checked and implemented regularly as well. 
One of the most frustrating things for customers is having to wait for long loading times, or to have to go through too many steps to get to the product they want to get to, or even not being able to find it easily once they land on the website and browse through it.
Customers who use a mobile device want to find what they need in a matter of seconds.
For this reason, making sure your website is mobile-friendly is essential.
Main takeaway: User experience is more important than ever. Start by improving your site speed for time-poor customers.
Patrycja Miller
Lead Project Manager -
Allegro
During preparations for the Christmas season, one of the essential things is to take special care of your supplies (i.e. packaging), inventory, and availability of your co-workers.
Young e-commerce brands often have trouble estimating actual demand during peak season.
Demand can sometimes be 2-3 times bigger than average.
Another essential thing to remember is to check your shop's efficiency in the months before the Christmas season. You need to be sure that servers, machines and other factors can deal with higher traffic and greater demand.
It's crucial to remember that the e-commerce market is constantly growing YoY, so revenue from the previous year may not be the best reference point.
It's better to compare historical data from last year to see the differences between the Christmas and regular seasons and rely on the estimated growth dynamics for upcoming months.
Don't forget about customer service as, due to peak season, it's often overlooked and overloaded. Prepare and help your customer service team by setting automated responses and be transparent when informing clients about possible delays.
Main takeaway: The increase in demand will put more pressure on your systems and supply chains.
Ana Tejera
Communication & Marketing Executive -
Banbu
When preparing for the Christmas period, maximising conversions is no easy task.
From the very beginning, we focus on providing the best shopping experience for our customers.
It's a lot of hard work, considering we are a very young company with limited resources.
Every day we strive to keep Banbu well positioned in the industry.
Our strategy could be summarised as omnichannel and in 3 primary keys:
Having a presence on social networks and being very active on them is essential. 

Carry out seasonal email marketing campaigns to encourage users who have already bought from us to remember us. 

We use influencers and micro-influencers that help us to be better positioned and be better known.
Main takeaway: Focus on doing a few things exceptionally well rather than everything adequately.
Learn more about Banbu's products and how they operate here. 
Méganne Monteillet 
To increase a website's traffic, there are many levers.
SEO is one of them, and it is possible to gain traffic with relevant organic SEO.
But, it is a long-term job, and no changes will bear fruit if made only a few weeks before the holiday season!
On the other hand, having a different communication message or format seems an excellent way to attract customers.
Presenting a relevant product or service that corresponds to real customer needs is essential.
Typically, during the holiday season, people are often looking for originality, something that is personalised enough but that is at the same time easy to buy, intuitive and "turnkey".
So a product range with enough choice for people to adapt to their needs, but at the same time not too many options not to "lose" them in the purchasing process.
In parallel with authentic communication, accurate customer advice and enthusiasm with humour usually result in good things!
Main takeaway: The demand for something unique or customised increases come the holiday season.
Michał Leszczyński 
Head of Content Marketing& Partnerships -
GetResponse
As consumers become more aware of the environmental issues surrounding them, they're beginning to seek more meaning behind the products they buy.
As a brand, you can take this opportunity and align your values with those of your target audience.
You can do this in various ways - e.g. making your products and packaging more eco-friendly, sourcing materials in a more sustainable way, supporting local manufacturers, or sharing part of your revenue with a charity.
If you go down this path, you've got a good chance of improving your sales revenue in 2021 and beyond. But that's not all. Your brand image will also increase, and you can try to position your brand as more premium (and have a higher profit margin).
Main takeaway: Use the holidays to align your brand's image with the values of your target audience.
Artur Oboleński
Head of Packhelp Lab - Packhelp
This year especially, order your packaging well in advance, as global supply chains of many raw packaging materials are slow to recover, and some materials may not be available until January.
The supply of raw materials hasn't recovered yet (after a global market freeze) and is still unstable. The effect will be even more significant when seasonal demand kicks in.
Finding a free slot in the production schedule may also be difficult if you are late.
Design intelligent and order the right quantities.
Optimise your seasonal box (pouch, bottle, wrapping paper) - format and design- so it can easily be used after the season or make production flexible enough to order the correct quantity.
An add-on of carton board sleeve may also do the job of bringing Xmas to your box.
Even though the season is an excellent opportunity to indulge in guilty pleasures, you cannot escape sustainability.
So upgrade your packaging - no overpackaging allowed at any time of the year!
Main takeaway: Customise your packaging for the holiday season, and order early.
Paulina Bijok-Zalewska
Don't limit yourself to the local market but also offer your products abroad.
However, it is crucial to provide a local shopping experience.
Localise your page: Don't translate word-for-word.
Instead, adapt it to the given culture and shopping behaviour.
This applies to size charts, currencies or payment methods. If this is not localised, you're risking returns, unsatisfied customers.
Or even worse: The online shopper won't purchase if the product description is not clear.
Webinterpret's Plug & Play solution translates and localises your articles and lists them on international marketplaces like eBay, Amazon or Allegro.
Main takeaway: Expand into localised markets, but localise your content according to that area's buying habits and values.
Martin Chester Jirverus
Work with the personal brand.
We are happy to showcase our knowledge in our niche and believe that the personal content in our marketing makes it easier for customers to relate to us and our products.
The focus is on content that builds both trust and a relationship.
Main takeaway: Assert yourself an authority to improve the desirability of your products.
Sophie Courtin-Bernardo
Increasing a website's traffic and, therefore, its chances of conversion is a significant concern for all entrepreneurs, especially those who have chosen e-commerce as their primary sales channel.
Their traffic then conditions the profitability of their project.
To succeed, it is essential to diversify your traffic sources and have several strategies.
The first medium and long term strategy: blogging!
We mistakenly think that blogging is only for services.
It is also a significant asset for e-commerce sites. Google appreciates updated content and pages with text.
So rather than redoing your home page every quarter, publishing new articles related to your industry at least once a week will boost your traffic!
Another shorter-term strategy is the visibility exchange.
You indeed share a universe with other brands who, like you, want to boost their visibility.
Why not offer a cross interview, contests or links on your social networks or blogs to attract new visitors. E.g., you sell sandals, so a store offering sarongs will undoubtedly be happy to collaborate!
Main takeaway: Quality content relevant to your product, industry, and customers can help spread brand awareness.
Toma Grozăvescu
Brands that perform well above average must take out the heavy weapons: much better offers than competitors'.
A good offer, which is ultimately the promise or proposal we make to customers, will help us attract more people's attention and therefore have more visits to the site.
More will buy, so we solve the problems with the conversion rate and total sales.
I would use the Loss Leader strategy, as we call it SMARTERS.
This means making such a good offer, the goal being the maximum to break even.
But you will also have many new customers you can attract later through much cheaper means, such as email, parcel promotions, retargeting.
Starting from September, everything needs to be planned and prepared to be implemented.
Main takeaway: You won't convert all the traffic that comes to your page, but you can reconvert those that didn't buy later.
Iván Abeniacar
CO-CEO Pharmacy Managing Director -
Farlabo
On the other hand, doing an in-depth analysis of the consumer to understand how they shop on the web, especially in this period, is key to having the right offer.
The navigation must be self-explanatory. 
Simple and takes you efficiently to the product you need or that adapts to your tastes and needs.
You also have to work on a mobile-optimised version, as most of the sales/purchases nowadays take place through this channel, so ideally, the Christmas offer and the product should appear before the customer scrolls.
Main takeaway: Navigation is critical, so make sure your Christmas sales are the first thing to be seen.
Isabel Sánchez 
When we start preparing for the Christmas period, planning is the most critical part, and we do this in the middle of the year.
We have a marketing plan, that starts at the end of October and lasts until Christmas. For the Christmas campaign, we launch special garments added to the classic collection and the autumn-winter collection. 
We use photos, copy, and branding designed with our customers and potential customers in mind on a digital front.
We deliver these through channels such as email marketing, RRSS, ads, influencer campaigns and press.
On the other hand, we take the opportunity to create messages very focused on the holidays, knowing that it is a season where the customer does a lot of gifting, and there is a lot of demand for garments for Christmas and New Year's Eve or family portraits.
We encourage our customers to place orders for tailor-made sets of garments made to measure and customised for the special occasion. 
We keep the same packaging during the Christmas season, but we add red and green tones, always with the option of incorporating gift notes.
Main takeaway: People are visual creatures. Tailor to them accordingly.
Delphine Ollivier 
Founder and manager -
18h15
The end of the year is the most crucial moment for our company.
The potential market is massive.
To develop our young brand's notoriety, we collaborate on Instagram with influencers/accounts specialising 'in made in France', our homeland. 
These campaigns do not develop sales in the short term but increase visibility, make the brand attractive, and are relevant for medium and long term sales.
Being a very young company, only a few months old, we rely a lot on word of mouth for the end of the year and throughout the year.
We offer a quality box, a large part of our time is devoted to finding producers/artisans offering excellent and original products. This selection is essential for us to satisfy and retain our customers.
Indeed, the person who has tested and appreciated the concept is in the best position to convince their colleague to buy it.
There is mutual trust, an objective look at the product, no interest in the person changing their judgment, so this is our best possible communication.
As there is no shortage of media and print offers, it is necessary to analyse each medium's readers, their purchasing habits, and their expectations to obtain the best return on investment.
Main takeaway: Word of mouth and adaptability of range help improve the conversion rate.
Victor Ribot
One of the biggest challenges for businesses is finding suitable personnel in this very tight labour market.
I'm noticing that a lot of organisations we're working with are struggling with people power.
So make sure you don't merely run online campaigns focused on realising more revenue/leads and finding personnel.
If you don't see the right personnel/employees, you might have to dial down the production or limit the growth of your organisation. 
This will become even more of an issue when the government stops its financial support for businesses (during the covid period). Still, it will undoubtedly remain an issue in/for the long term (with the ageing of the population as the most important reason).
Main takeaway: Don't forget that the people that help you run your store are in high demand.
Conclusion
What you've just read encompasses both the basics and the more advanced end of digital marketing for the Christmas period.
It's vital to remember that what's listed above is relevant year-round, not just come Christmas time.
Now it's time for you to go forth and implement the above advice that you think could be of benefit for your store come this holiday season.
And remember, if it works, improve the process for the new year!