Safely Send Your Bike by Pretending it's A TV!
Kate Wright | 5 min read
Subscribe to stay updated
Great!
You're now subscribed!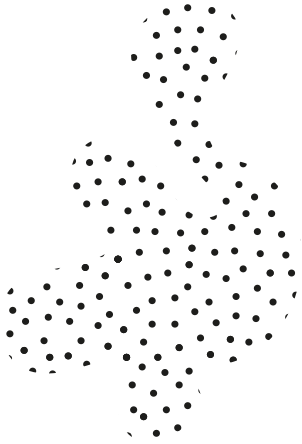 It really doesn't matter how many "FRAGILE" or "this side up" stickers or how many symbols of glass you put on the package – sometimes delivery guys will ignore them all. Actually, not exactly all of them – the company Van Moof, which makes bikes has found an excellent way to speak to the delivery guys' minds.

Van Moof is a Dutch (no surprise here) bicycle producer founded a couple of years ago. The goal of the company is to make their clients' lives easier (same as Packhelp!) It is doing so in several ways.
One of their most interesting ideas is SmartBike – a bike that is very difficult to steal and even more difficult to disassemble. The bike uses an integrated lock, which uses the owner's smartphone as a key as well as a GSM module which allows to track the bicycle. Van Moof ensures its clients that if their bike is stolen despite the security systems, it will provide a new one (not for free and only in the first two years since the purchase, but it's still much cheaper than buying a brand new bike).
Intelligent bike is a novelty, and the company builds is reputation on the customer approach. Van Moof claims that their product are ready-to-use after just a few minutes since removing it from the box and offers free shipping (Poland included) for which it takes full responsibility.
However, the transport turned out to be a major problem for the company.
We all know stories about packages which had been delivered in a condition that left a lot to be desired. Every once in a while the internet is flooded with photos of tablets that look as if they had been run over by a car, and the Polish e-commerce industry shares anecdotes about the sellers who write on their packages "DONT TROU" in order to draw the delivery man's attention to their request.
Van Moof also has a problem with that. As we can read on their blog, too many bikes were delivered to clients in a condition which could mean that they had been processed by a harvester (the one that is able to process not only grain, but also metals). The clients were annoyed and the company had to face additional costs. All the additional "FRAGILE" stamps and numerous changes of delivery companies did not solve the problem.
Solution?
One of Van Moof's co-founders came up with an idea: since the bikes' boxes resemble the ones you'd use in order to pack a TV – and we're talking a truly large, expensive TV – maybe printing a TV display on the box would solve the problem?
In effect, the number of damaged packages fell 70-80% overnight.
As easy as it looks.
It seems that the perspective of paying for the damage of a big, expensive TV turned out to be a sufficient argument for treating the package gently.
The strategy was a secret, but eventually a "Wall Street Journal" journalist spotted the box with a bike and posted a photo on Twitter. Now we just have to hope that few delivery men use Twitter.
If you have any experiences with untypical symbols or securing the packages, share them on Facebook or Twitter!