Introducing Wine Boxes & Cardboard Envelopes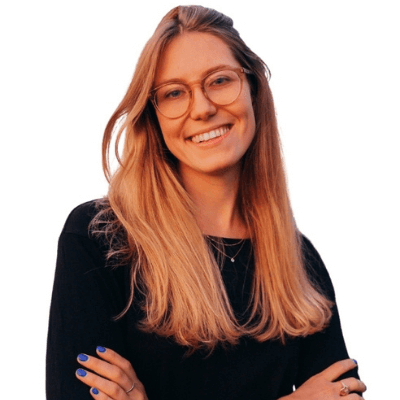 Aleksandra Owczarek | 5 min read
Subscribe to stay updated
Great!
You're now subscribed!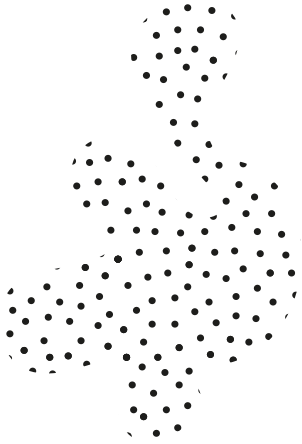 Elegant wine boxes and lovely cardboard envelopes - please welcome our new members of the packaging family.
Over the last months, we have implemented significant changes in our product range. While our core Mailer Boxes received a plain variant, the recent addition of poly mailers and paper bags has given you the opportunity to create consistent, beautiful packaging sets. With the introduction of product cart, designing a whole line of your packaging products became much easier too.
Having said that, your appetites are growing and Packhelp strives to be on par with them. Starting from now, you can find two new products in our shop. 
Custom Wine Boxes are a gift packaging solution, ideal to pack a bottle of alcohol, olive oil or other liquid. Meanwhile, Cardboard Envelopes will supplement your packaging set and give you a solid branding opportunity.
Do you want to know how to design Custom Wine Boxes & Cardboard Envelopes, what are the possible variants and other details? Take a look below.
Custom Wine Boxes
Wine is an elegant and universal gift, don't you agree?
Therefore, it deserves an equally special packaging to go along with it. The Custom Wine Boxes from our range of products are made of carton (a material much lighter than our Mailer Boxes). They are designed to serve as a perfect gift packaging. We offer one size, but it comes in two different versions.
Two variants of Custom Wine Boxes
These smooth, stylish boxes are available in two variants.
White - its power lies in the imprint with full CMYK palette. You can let your imagination run wild and express your brand in whatever colour you wish. Create an unforgettable first impression.
Natural kraft - The brown colour of that variant is perfect for a minimalist design. Add an artsy sketch in black or place your logo simply.
Your perfect boxes for...
There are plenty of ways to utilise the Custom Wine Boxes. If you are in charge of a wine store, you can sell each wine in your branded packaging. That way, your packaging will naturally become your advertisement too.
Tip: Remember, that many people give wines as gifts - if your design is extraordinary, it will be an essential part of the gift as well.
Your company's events might be a good opportunity to order wine boxes too. A bottle of a fine wine is an awesome gift for an employee. You can read here about the role of packaging in an event and how to make it look stunning.
Who else might be interested? If you are a producer of olive oil or craft beers, the boxes will be a great solution too. You can showcase your product in branded wine boxes and sell them to enrich the experience with your product.
A few more details about wine boxes
Your time is valuable - the wine boxes are, therefore, constructed in a way that the assembly is super easy. We also add a carton bottom to make each box more stable. Less time spent on assembly means more time for anything else for you.
The standard time of production is 21 days for Wine Boxes, but if you're in a hurry, we got you covered - you can choose express production, so we will put you in front of the queue.
Just as all of our boxes, the minimum order is 30 pieces.
Need more specific information? Read more about:
Feel ready to create your very own Custom Wine Boxes?
Cardboard envelopes
What's the first thing that comes to your mind when thinking of envelopes?
Probably the plain, white pieces of paper (with bubble wrap inside optionally) that you can buy in a post office.
Well, the Cardboard Envelopes are much more than that. They are a postal packaging solution, ideal to meet the needs of any e-commerce brand. Sending your documents or a gift card to your customers in a personalized envelope is a much more sophisticated way of treating them. 
Below, we explain what are these kraft envelopes made from, how can you use them and what variants we offer to meet your expectations.
Two variants of Cardboard Envelopes
We offer two versions of our envelopes.
White are available with full CMYK print. You can create colourful, beautiful graphics on both sides of your envelope.
Natural kraft is also available with full CMYK printing. However, we recommend choosing a more minimalist approach. The brown base reminds of natural cardboard (just as in Mailer Boxes), which looks gorgeously with white or black imprints.
Both of these options are made from light cardboard, which turns them into a much more solid solution in comparison with a traditional, postal envelope.
TIP: Match your envelopes with the rest of your packaging. If you like the natural, organic style of cardboard, choose the natural kraft version. On the other hand, the full-printed variant will be a great addition to your Full Color Mailer Boxes.
Envelopes are perfect for...
What can you send inside an envelope? We've got some ideas:
Documents, (we have two sizes available (A4 and A5) and they are perfectly fitting for sending documents. With a peel-and-seal mechanism, you can be sure that the things placed inside the envelope will travel safely)
Photos and graphics,
vouchers and gift cards, (add a thank-you note inside and make it more memorable and personal)
catalogues to your clients,
And any other flat items. These are just some suggestions, but the range of opportunities is probably much bigger. You decide what purpose will work best with your brand.
Other details you should know about Cardboard Envelopes
The envelopes can be a great way to seize the opportunity to build a corporate identity. Any kind of documents you need to send will look more professionally when sent in a branded envelope.
The standard production time of the Cardboard Envelopes is 21 days, however, you can also choose Express Production to reduce the time to 14 days. The shipping takes from 3 to 5 days.
Each envelope includes a sealing stripe that secures what's inside. It's an easy-to-use mechanism - just to give you an extra safety comfort.
It's time to take care of your postal envelopes and exchange them for Cardboard Envelopes with imprint.