8 Marketing Tactics To Use In Your Packaging Design Today!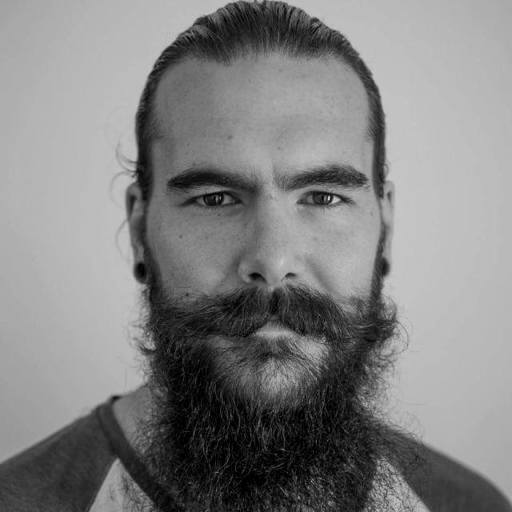 Phil Forbes | 5 min read
Subscribe to stay updated
Great!
You're now subscribed!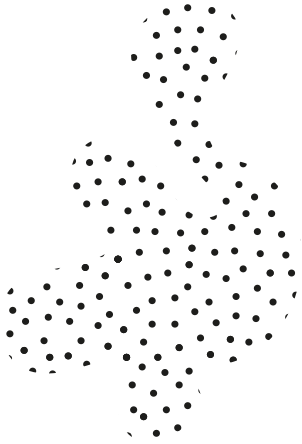 Have you ever wanted to amp up your packaging design and use it say something about your brand?
Many marketing agencies and companies know that marketing isn't just about promoting products and services.
In fact, excellent marketing can also show up in their packaging designs – the first impression of a product.
Of all the factors needed to make marketing work for you and your brand, the most important factor is the packaging.
Why?
Because packaging is the only marketing channel in your omnichannel strategy that reaches 100% of your customers. 
Packaging can be used to show off value propositions and play to pain points. You're also given a chance to create something that consumers will like and remember your brand for.
With that said, in this article, we'll explore:
Why marketing in packaging matters

8 tactics on how to secretly incorporate marketing into your packaging, AND

The future of packaging marketing
Why Effective Packaging Matters In Marketing
Did you know that 72% of Americans agree that the packaging design is often an influential force that moves their purchasing decisions when looking for products to buy?
Many consumers favour a product with effective packaging that outshines the rest of the competition and actually speaks to people – versus a boring package with little to say and a dull colour palette.
Learn more about Hemp Juice's CBD Oil packaging here
Having said that, the packaging is vital in the following ways:
Packaging protects your product during transportation, from the moment a product leaves manufacturing facilities until it's delivered to the consumer. 

Packaging serves as a consumer's "moment of truth" – whether or not the package has done its job to protect the product and create a memorable unboxing experience.
Most of the focus, at first glance, will be on the packaging.
If a package looks like it's just been thrown in a generic clear plastic bag or unbranded box, that speaks volumes about how seriously you take your own brand.
However, if a package looks unique and eye-catchy, consumers feel like they've got a little more than they bargained for.
Thus, all marketers – even the most experienced – should look at scoring a marketing opportunity with both primary and secondary packaging. 
Attract With Valuable Information
Source: Luminer
While detailed information can be tedious to the consumer, they still have the right – as a customer – to know what's in a product before opening the package.
Luminer suggests that 68% of consumers will notice peel-off labels that physically "stick out" from the package, whereas only 56% will immediately recognize a company logo on it.
Speaking of peel-off labels, 90% of consumers love to see peel-off coupons that spell "instant savings" bright as day on the packaging.
Therefore, it pays to have detailed information on the label or packaging, especially if some of it entices consumers to act on them (i.e. take advantage of a deal, or see their favourite brand's logo).
Learn more about Will Mower Design's packaging
Such information may include instructions, images, etc. So, when designing the packaging, be sure to keep the consumer in mind.
Discover Always-Sell Opportunities
While your initial goal is to "show, don't tell," you might still be able to sneak in some small opportunities to sell something.
That's where always-sell – or evergreen – opportunities come in.
Evergreen opportunities are normally reserved for email marketing and eCommerce sites, which account for over 70% of Internet users interested in products through the content, rather than from traditional ads.
However, with approximately 615 billion devices enabling ad-block, how else can companies sneak in some sales?
Through their packaging, of course!
See how Concrete Jungle created the above unboxing experience
If you're a company that enjoys running sales and promotions, consider how packaging can help communicate such concepts. 
Whether it's highlighting additional items in your inventory, providing further support to customers, or using NFC smart labels to make package tracking simpler for shoppers, evergreen opportunities are abundant.
Even providing a QR code with a logo that leads to your website once the customer scans it with their mobile phone can serve as an always-sell moment.
No matter which opportunity you implement, you're offering customers a deal.
And, you can implement them without jeopardizing quality package design, digital printing, colours, etc.
For example, you can put the QR code inside the lid of the box, so that recipient can open it to access that code.
Learn more about the Double-sided mailer box here
Speak To The Customer
When communicating with a customer, it's important that you use their terminology.
This way, they're more likely to understand you and your products and therefore buy from you.
This is especially apparent if more and more consumers want more convenience and simplicity and less tedious things.
According to Packaging Of The World, 52% of consumers say they would be willing to pay more for products if they like what they see on the packaging.
That means that factors like clear ingredients lists, concise labelling, and easy-to-read information and branding (with easy pronunciations) are essential to creating a successful packaging design that speaks to consumers.
In other words, speak to consumers with plain language – don't try to impress with wordy expressions and college-level terminology. (That goes for any industry that you're in.)
Create The Ideal Consumer Experience
Nowadays, consumers expect a world-class experience when buying online.
Bold360 recommends that customers who rate their experience as a 9 or 10 (out of a 0-10 rating) are more likely to promote a brand, even if it's just word-of-mouth referrals.
Therefore, the packaging must make that positive first impression on consumers.
See how Coco and Eve designed their custom packaging
What's even better is if their unboxing experience is exciting – as if they're being presented with a "surprise" once they unbox their product.
If the unboxing experience is good, so will the rest of the customer experience, because that acts as a catalyst for customers to speak well about the product and the brand.
Use custom void fillers like tissue paper and custom printed tape to take your packaging design to the next level. This shows that you've paid close attention to the details.
Remember to say 'thanks' for being a customer, and you're on the right track to building that word of mouth charm. 
Stand Out With Brand Differentiation
More so on the "unboxing" experience, if consumers get a negative experience – trying to open bad packaging, the packaging having little to no appeal, or being over-packaging, they'll speak poorly about the brand (and rightfully so).
In fact, Simplr suggests that 51% of customers will never do business with a company again after a single negative experience.
To accommodate the fact that today's consumers are shoppers-turned-specialist, the packaging design must be ceremonious to consumers.
In other words, customers should unpack their product with ease, thus creating differentiation in your brand, among others.
Show Off Customer Appreciation
Online retail giants like Amazon are always working to bring great customer service to people through their variety of products – including product delivery.
With their membership program, Amazon Prime, customers can enjoy faster deliveries, among other perks.
According to Statista, the number of US Amazon Prime users are expected to grow to more than 153 million users in 2022, up from 142.5 million in 2020.
However, the biggest complaints about Amazon packages are that they often feature a giant box and plenty of protective material for a small product.
Such waste is frustrating and confusing to consumers.
As mentioned earlier, unpacking is supposed to be ceremonious to the customer, meaning that the unboxing experience should get them excited to see their product.
Safety and usability aside, the packaging should also reassure consumers that they're getting what they've paid for.
As a result, your packaging will show your company's appreciation for the customer doing business with you, and trusting you with your product. It's not hard to say "Thank you for your purchase.'
Be Creative
Most businesses want to bring innovative design to their products, leading to bringing that style to their packaging.
According to Globe Newswire, roughly 70% of Americans are more open to more creative packaging designs than other packaging materials, with 69% admiring more artisanal or handcrafted packaging. 
As you can see, creativity sells when it comes to packaging, because it's used as a catalyst for consumers to look forward to purchasing a product from a company.
Learn more about Sheyn's eco-friendly packaging
While sustainability and safety are still something to think about when designing your packaging, there's nothing wrong with adding a creative flair to the mix.
The sky is the limit!
Go Green
Finally, you may have noticed that sustainability has been talked about nowadays.
Yes, there is a worldwide call for things to be "more sustainable" and "green." And now, this talk has made its way into packaging. But don't panic! Going green can help you appeal to a wider audience while also caring for the environment.
Here's how.
While green marketing has already become a booming business, 74% of consumers say they're willing to pay more for sustainable packaging.
This is also good for companies since many brands have become advocates for a healthier and greener world.
Click here to learn more about Biodegradable mailing bags
As a result, these companies will tout their product packaging as repurposed, reused, and recycled.
For example, Starbucks had recently introduced its initiative to phase out plastic straws from its 29,000 stores worldwide come 2020.
That's more than 1 billion straws eliminated per year.
And now, the coffee-making retail giant plans to double down on its recycled content, and its reusability, recycling, and composting of their cups and packaging by 2022.
This allows Starbucks to encourage its customers to reuse their packaging and spread the word about the cause.
In addition, there is even a trend in how consumers are reacting to sustainable packaging.
According to Grocery Dive, nearly 70% of millennials will opt for paper packaging, supporting sustainable forestry.
In other words, millennials are more apt to accept recyclable packaging and eco-friendly materials in their packaging than the traditional method, thus taking an environmental stance regarding packaging design. 
Sustainable packaging should be one of the important factors that go into your packaging design to educate consumers on the topic and show them that you genuinely care for the environment. Just avoid greenwashing!
The Future Of Package Marketing
As you can see, packaging marketing will continue to evolve as more trends are underway.
Why?
Because as consumers are growing more informative and specialized in shopping for products, there will always be a need to impress, even at the first impression: the unboxing stage.
Keep in mind that first impressions matter, through both direct (i.e. company logos, slogans, messages, calls to action, etc.) and indirect (i.e. recyclable materials) methods.
When consumers see that you'll do anything to keep their interest, they'll keep buying from you.
So, what are you waiting for?
Create product packaging that will not only knock people's socks but also spread the word about your brand in more positive ways than one! Again, the sky is the limit!
Ashley Halsey is a professional writer at Lucky assignments, Gum essays and a writing tutor at Research papers UK. As a professional writer, she has been involved in many writing projects nationwide (or perhaps worldwide, if you count her adoring followers on Twitter, Facebook, the works).