How to sell cosmetics and beauty products online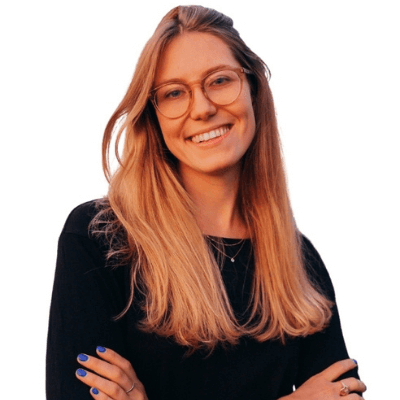 Aleksandra Owczarek | 10 min read
Subscribe to stay updated
Great!
You're now subscribed!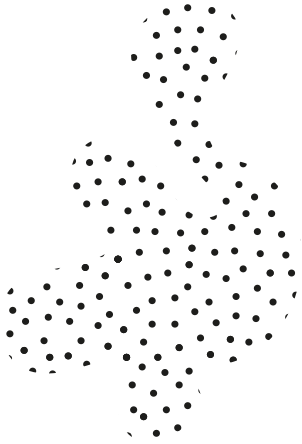 Cosmetics and beauty products never go out of style.
It's is even predicted that the cosmetics industry will be valued in $716B by 2025.
Seems like nothing will stop it, not even 2020.
And even with such a year, the popularity of beauty and cosmetics and e-commerce businesses is not slowing down.
In fact, if your beauty fanatic, this may be your window of opportunity to get started on that online cosmetics business you keep putting off.
This article will help you out. Were going to be discussing:
How to start your own beauty brand
How to source your products
Packaging and labelling for your cosmetics brand
Choosing an online platform
Let's get started!
Starting your own beauty brand
Having a passion for the industry can be a huge plus when creating your own beauty brand. But creating a successful brand involves more than just passion. Here a few things you might want to consider:
Identify your ideal beauty niche
First, it's super important to know what kind of beauty brand you want to create.
This can start by identifying what people you think will be interested in your brand.
Even though you can be a big beauty fanatic, you cannot start out by offering every type of product in the industry.
Instead of offering everything, from foundation all the way to mascara and eyeshadow, try specialising in one area.
Your brand could be a speciality faux lashes seller or lipstick guru.
What's also important, is to know what your ideal customer is expecting from your brand.
For example, perhaps your target customer is interested in affordable lipstick products, therefore your items should be priced at an attractive price.
Or it could be the other way around. Your niche could target customers that do not care about prices but more about quality. Then, your products should have the best possible quality to meet your customer's expectations.
Research your competition
After identifying your ideal niche, you should get to work on the internet and see what other brands in that same niche are doing.
This will give a better idea of what's already out there and also to identify potential gaps that your brand could fill.
Looking at your competition is also a great learning stick. Evaluate the brands that have been in the cosmetics industry for a long time. If they've been in the game for that long, they are certainly doing things right. It's an opportunity to learn from the best.
Your research must also be extensive. Dive deep and analyse with a business-oriented mindset.
Take a look at their branding, their brand story, values, how they manage themselves online and offline.
And you can take it a step even further and breakdown your competitors marketing strategy.
Here's where the magical 4 P's of marketing come into play; product, price, place, and promotion. See where they are going right and start getting ideas of how your brand can get a piece of the pie in the market.
Set your beauty brand apart
Now that you've identified your niche and know more about what brand's you're going to be competing with, it's time to set yourself apart.
With the thousands of online cosmetics brands that already exist, you have to know why yours is different.
This will become a competitive advantage.
And from this competitive advantage, you will convince customers to buy from you and not from others.
Maybe your brand will be affordable and cruelty-free, or even be an all-natural brand of cosmetics.
The possibilities are endless, but as long as you clearly communicate this to your customers and deliver, your brand will be golden.
Sourcing products for your online cosmetics business
Whether you want to be a reseller, manufacturer, or you want to find a professional company to help you, you need to find the right products that fit your brand.
Here's how you can get started:
Wholesale and OEM Manufacturers
If you want to sell online cosmetics under your own brand name, this may be a great way to go.
You can do online research or attend beauty conferences where you'll find professional and trustworthy manufacturers for your products.
CosmoProf is one of the most famous beauty events for business owners. It's carried out 3 times a year in Hong Kong, Italy, and Las Vegas.
Here you'll be able to find manufacturers that can produce cosmetics under your brand name and in low quantities.
You even take a simpler route at the beginning, and source ready to sell cosmetics with your brand logo. Although, with this route, you risk the uniqueness of your brand, as other brands maybe selling products very similar to yours.
Producing your own cosmetics
This is also an excellent alternative to take. If you manufacture your products, your brand will be 100% unique.
In fact, this is how many well-known brands have been created.
Take the brand Gisou, by influencer Negin Mirsalehi.
View this post on Instagram

She created her own honey infused hair oil and used it on herself for many years until she got the idea of turning it into am online cosmetics business.
Her brand is completely unique and she has complete power over her products.
But there are some things to consider.
Remember to consult with your country's laws on cosmetics and make sure your products comply with standards.
Cosmetics can have an effect on people's health, so be are to have all of the law requirements in check before you start selling your own manufactured cosmetics.
Reselling the products
If you prefer to focus on the e-commerce side of things rather than manufacturing products, reselling cosmetics is the best choice for your brand.
This could be the way your brand differentiates from others.
Cosmetics resellers can be the point of sale of speciality brands consumers are looking for.
Take a look at a Beloved Shop, a small brand from the Czech Republic. This online cosmetics reseller offers products from small and big brands that produce natural and organic ingredients.
That's how they are different.
Beloved Shop attracts customers that are only looking for natural cosmetics and found a place they can trust with their needs.
Choosing online platform
As an online cosmetics business, choosing the right platform is crucial for any brand.
Making the right choice from the beginning can make things easier.
Try creating your site through platforms like Wordpress. Although it may not be the easiest tool for beginners, it will give you plenty of advantages in the future. Plus, any questions you may have on how to use it can be easily found online.
Unlike other website builders and platforms, sites created with Wordpress have the advantage of being fully customisable. You can change the entire website to your liking and add plugins of your choice so that your site does exactly what you need.
If you're creating an online cosmetics store on Wordpress, try using WooCommerce. This free plugin will transform your website into a fully functioning e-commerce site.
There are also other alternatives to selling your products while you get started and haven't built your site.
Try getting started on marketplaces like Etsy. This is a favourite of small brands. It's easy to set up and a great way to find customers while you're still growing your brand.
Learn tips on how to sell on Etsy here.
Another alternative is to sell your products through social media platforms like Instagram and Facebook Marketplace. Although this may be a more informal way of selling, it'll help you gain brand awareness while you build your site.
Packaging and your cosmetics brand
Unfortunately, in many new businesses, packaging is neglected and left until the very last stage.
Investing in products and marketing is crucial for the launch of an online cosmetics brand. But what some people fail to realise is that packaging is a part of your brand just as much as your website and products.
As an online brand, the moment your customers first come into contact with your brand is when they receive their package.
And if this customer has trusted your brand and receives their awaited product in a plain old box, it's going to be very disappointing.
They may not even want to buy from you again.
This is where custom packaging comes into play.
Connect with your customers
Let's go back to that customer that placed an order from your brand. But this time, they get their packaging this beautiful custom printed Mailer Box.
Your cosmetic brand's logo is at the top and the brand's colours are visible throughout the entire box.
If a customer receives this, a smile would immediately lighten up their face. And at that moment, is when your customer starts having a connection with your brand. They will associate those happy feelings with your brand.
In the end, this influences whether a first-time customer becomes a returning customer or not.
Your customers should get as many happy moments from your brand as possible.
Custom packaging is also a great opportunity for your customer to get to know more about your brand.
If you mail your products in boxes, you can use the entire box to add special messages that reveal your brand's values and reassure your customer that they made the right choice.
It's also a great idea to ad special finishes, like a matte foil or embossing details.
The experience can also go beyond and continue inside the box.
This is what we call an unboxing experience. Add a custom message inside the box with hot stamping, for example. Or you can even add a special Thank you card where they can read about your brand.
Little details like these will make a difference for your beauty brand.
Read the entire story of Beloved Shop here.
Proper labelling of your beauty products
Labelling is super important in the world of cosmetics, Your products must always carry a list of ingredients, instructions of use, warnings, and expiration date.
Learn more about regulations and labelling here.
But this doesn't have to ruin your product packaging.
In fact, when done right, product packaging can follow all of the necessary regulations and still look amazing.
With Classic Product Boxes, you can create a custom design for all of your different products and display unique information about them.
You can even take it a step further and just have each product have its own packaging design.
Consider sustainable packaging
Packaging can also be a great way for your brand to be sustainable.
With global warming being a growing concern and customers demanding brands be more responsible, this could be a way to go.
If you're interested in sustainable packaging, Packhelp can help you find the perfect solution for your brand.
We've created a range of eco-friendly packaging products to help your brand make that leap into sustainability.
Plus, we've helped many online cosmetics brands create custom packaging that fits their needs and doesn't break the bank.
Take a look at Sober Berlin.
This up-and-coming men's cosmetics brand uses Eco White Mailer Boxes to ship their products in elegance, safety, and style.
A box like this is made from 90% recycled Kraft and is printed with water-based inks.
Oh, and another great thing, this box plants trees!
We've partnered up with One Tree Planted to help reforestation efforts around the world. And you can join with your packaging.
With every order of Custom Mailer Boxes, you'll get the chance to plant back the trees that are used for your order and more. This way, you always plant more than you consume.
And you can also add a cool Eco Badge so that your customers can know that your brand is sustainable and responsible.
Learn more about sustainability at Packhelp here.
At the end of the day, custom packaging can be what sets your brand apart from the others.
Get started with your own custom packaging here.